Bar Review: beGIN Is An Industrial Gin Wonderland Along Boat Quay, Singapore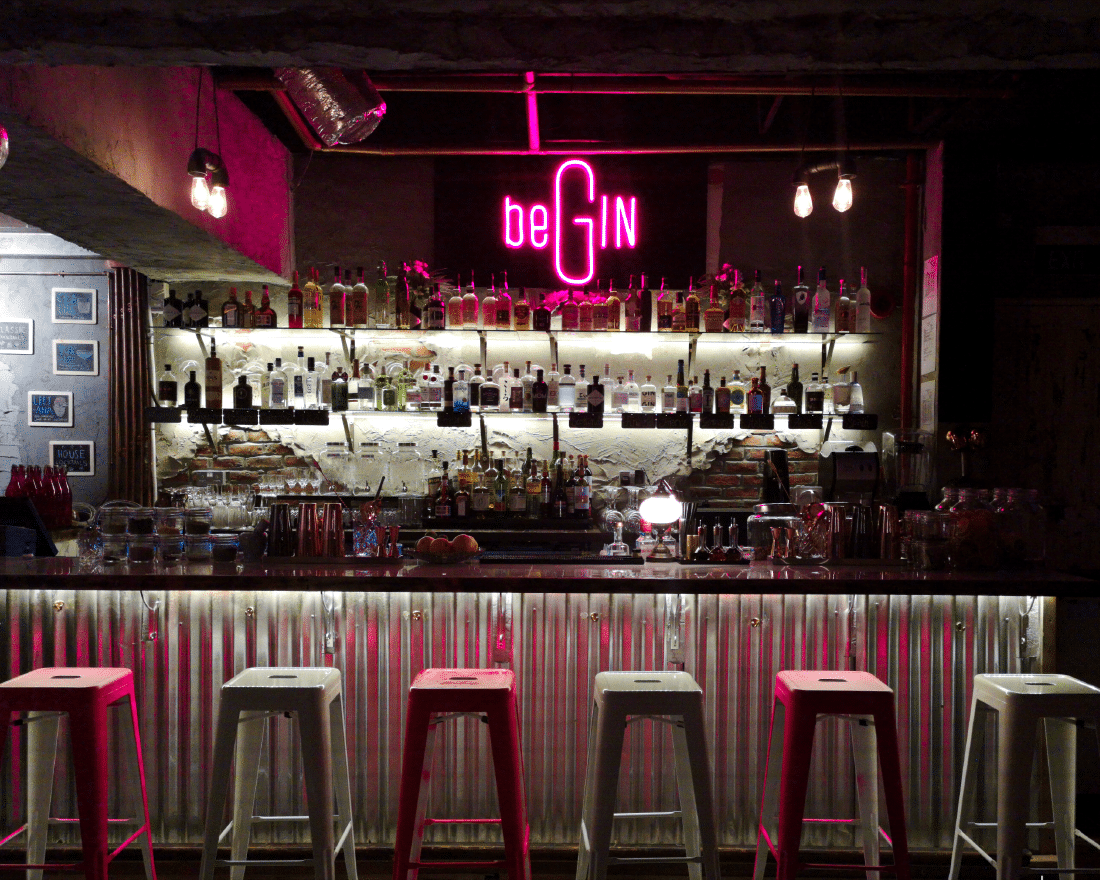 PUBLISHED March 18th, 2019 06:00 am | UPDATED May 18th, 2020 03:14 pm
The gin craze of the 1800s started during Britain's Industrial Revolution, a time when elixirs were produced in run-down warehouses to evade the impending ban on the then 'medicine of choice'. In places like Cin Cin and Atlas, raw concrete walls and exposed brickwork have now been replaced with glorious high chairs and marble tables. But not all gin bars in town have gone that way — at least, not this gin bar.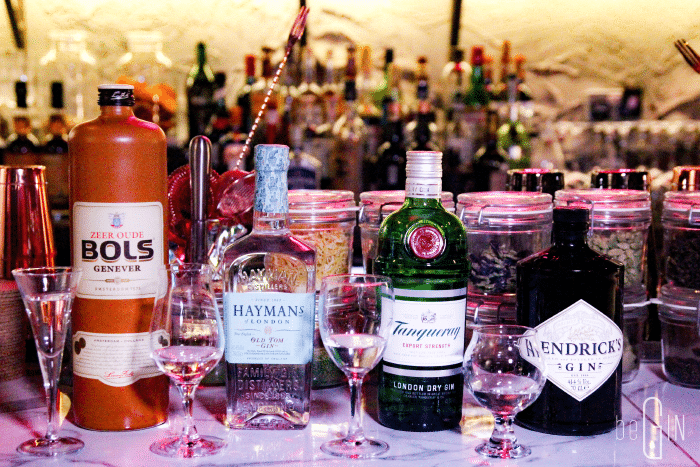 Tucked above Singapore's oldest traditional English Pub — The Penny Black — is beGIN, an industrial-style gin watering hole with no signboard (we'd call it a speakeasy, but we're starting to tire of the word.) The rustic interior is charming enough, moodily-lit with bare lamps, neon signs, and at the risk of being a safety hazard, rusty metal tools on the walls.
As far as gin bars go, this is hardly the most well-stocked one in town, but it's fairly competent. Their 50-something collection comprises the usual suspects: Bombay Sapphire, Tanqueray, The Botanist, and plenty of obscure curiosities. ALKKEMIST from Spain is a fun one to try, adored for its grape and coriander flavours, as is the unique Indian-inspired Jodhpur. Or Italy's Malfy, a gin infused with a variety of lemons from around the Amalfi Coast.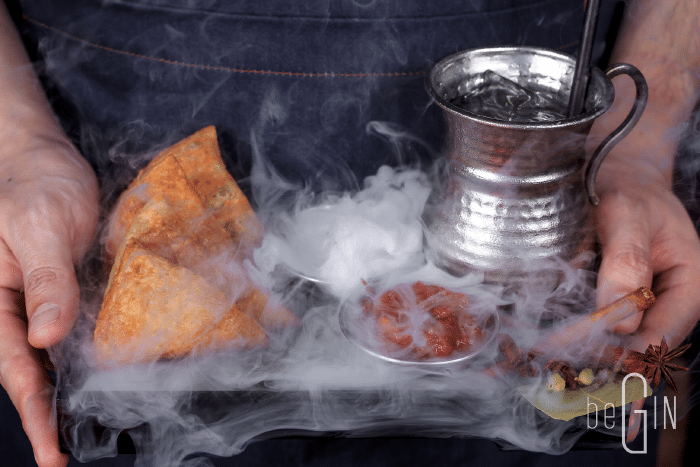 Sip them neat, drink them with tonic, or have them in cocktails like the Lavender ($25), an aesthetic and tasteful blend of butterfly pea-infused gin, coconut water, and elderflower that comes in a glass jar filled with dried lavender smoke. Matcha lovers can order the Yukie ($22), a vegetal take on a gin sour with fennel and green tea.
If you're not familiar with the juniper juice, we recommend starting with the only flight on the menu. The Gin Flight ($28) takes you through the history of the spirit from its earlier days, starting with Bols Genever, a wondrous combination of malt wine and juniper. Then, try Hayman's Old Tom, an old-fashioned, sweeter gin from the 18th century. This is followed by Tanqueray London Dry from the first gin renaissance and the modern day favourite Hendrick's with its cucumber and rose notes.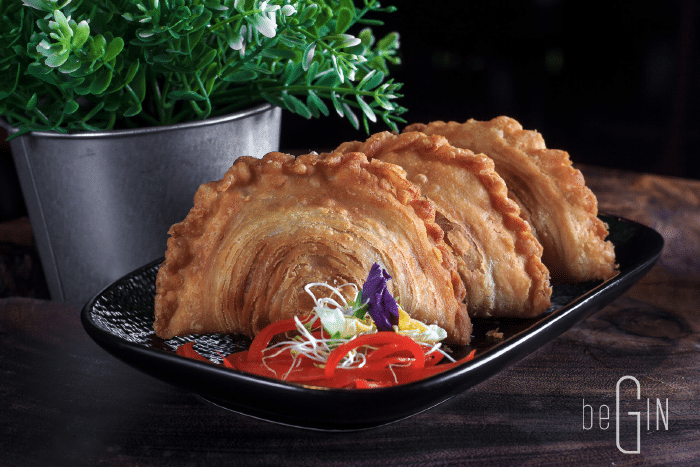 A not-so-healthy dose of British-Indian carbs are in order here. The tastier ones include little pani puri stuffed with Indian crab curry (Crab Bomb-a, $13 for five) and the crispy Samboo-sa ($11 for three), a large pastie amped up with chicken that's been marinated in tandoori masala spice, then drowned in tantalising curry sauce – the kind that tastes even better with gin.
beGIN is located at 27a Boat Quay, The Penny Black Upstairs, Singapore 049817, p. +65 6538 0584. Open Mon-Sat 5pm — 1am.