Bar Review: Mona Lounge Celebrates 1980s Hong Kong with Familiar Flavours in Telok Ayer, Singapore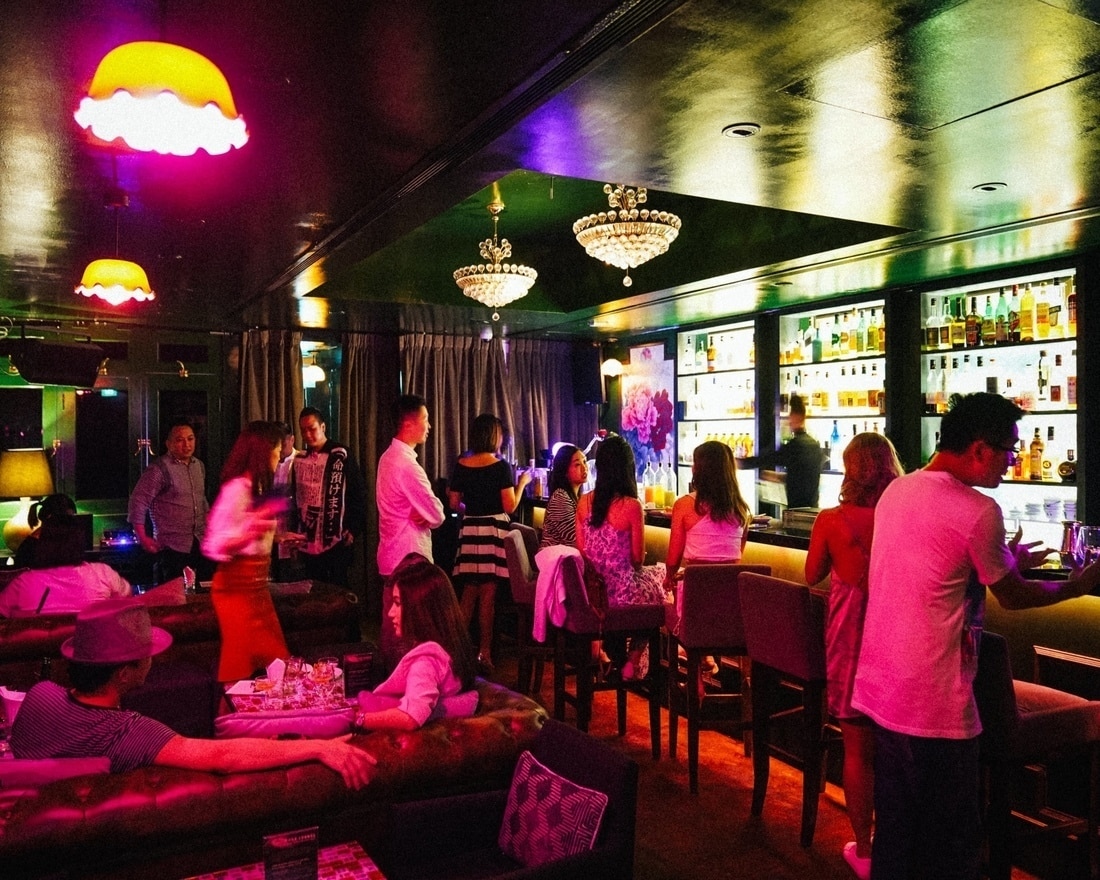 PUBLISHED November 22nd, 2019 06:00 am | UPDATED May 18th, 2020 06:52 pm

Located next to Singapore's Central Business District, Telok Ayer is known for its plethora of dining and drinking options, with restaurants, cafés, and bars strewn along the streets and around every corner. it's the perfect area to grab drinks after work – spice up your next big night out with Asian-inspired tipples and bites from Mona Lounge for an experience that's quite special.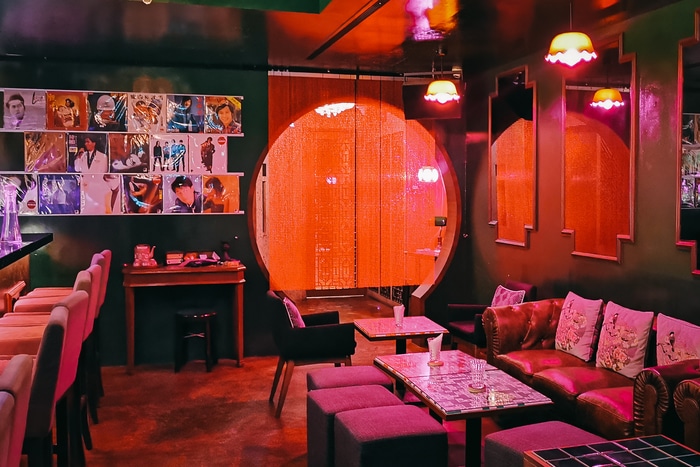 Mona Lounge sits on the second floor of Sum Yi Tai, located in a preserved shophouse along Boon Tat Street. Like many a speakeasy, the entrance to this back-room cocktail bar requires a password at the door, and when you enter, you're instantly transported to Hong Kong back in the 80s. Refreshed to bring back waves of nostalgia, the lounge invites you to taste their new Hong Kong-inspired tipples while relaxing to the sounds of classic Cantonese vinyl.
Curated by Head Bartender Edwin Poh, the new menu is a derivative mix of comfort Cantonese and Singaporean dishes sectioned into three courses: drinks, mains, and desserts. Offering a journey into fictional matriarch Mona's favourite meals and memories, we say start with the first category. The Longevity Spritzer (S$16) is a great one to start your evening with. An adaptation of the highball with house-infused chrysanthemum gin, Suze, and tonic, it's a delicate and refreshing drink that tastes like the ginseng chrysanthemum brew commonly found in local herbal shops.
The Yuen Yeung (S$20) is a White Russian take on its namesake made with Oolong infused rum, Kahlua, and milk foam. Creamy and smooth, the flavours hark back to the simpler days of sipping the namesake hot beverage at coffee houses along the streets while watching the world go by.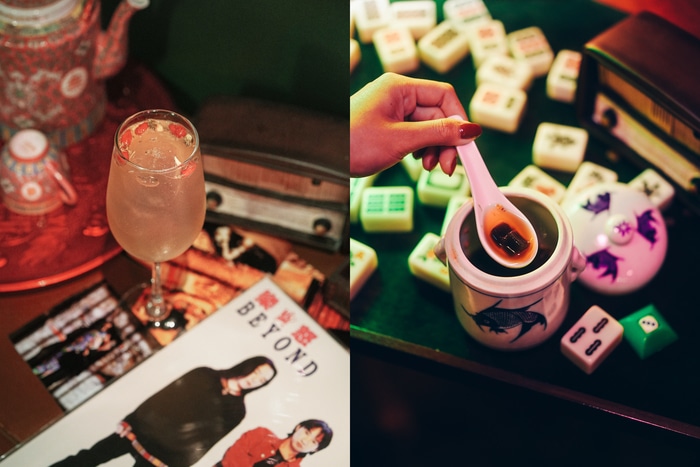 Don't expect a savoury dish when you order from the second category. 'Mains' is where Edwin's forte in crafting culinary cocktails really shines, and each drink represents interpretations of classic plates. Brace yourself for a wave of familiar flavours as you take a sip of My Favourite Roast (S$22), made with Remy Martin VSOP, homemade char siew syrup, and calamansi served with a bite-sized cut of roast meat by the side. Taking a bite of the char siu and having a sip, the complex flavours that fills your mouth tastes exactly like a plate of char siew rice, complete with chili and cucumber flavours.
Another highlight from this category is the Supper Sipper (S$22), served in a teapot of Bak Kut Teh broth and Bulleit Rye then balanced with Oolong syrup before being complemented with a piece of you tiao. Served hot, the heavy, herbal flavours blends perfectly with the warmth of the rye whiskey, easing and cradling you gently into the night.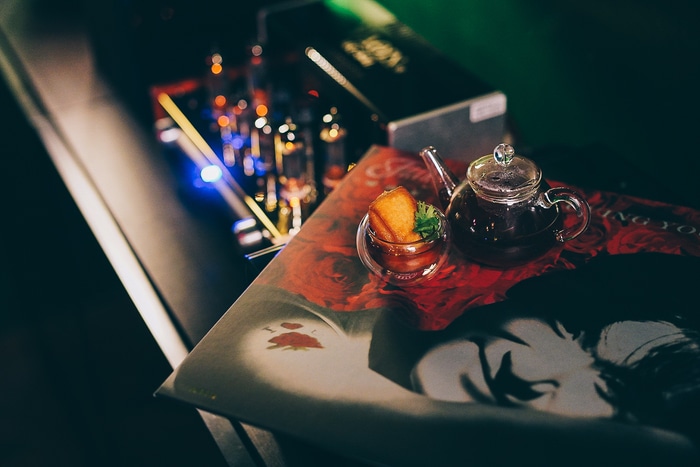 For those with a preference for sweeter profiles, head straight to the last category for an array of spiked desserts. One of Mona Lounge's new signatures is the Herbal Remedy (S$22), a medicinal soup of whisky, Campari, Lillet Blanc, osmanthus honey, and herbal jelly. A bittersweet concoction, each spoonful of this floral cocktail soothes not just your throat, but your soul as well.
If you're looking for something more traditional, try either the Black Sesame (S$20) or Red Bean (S$20) – Edwin's rendition of the classic desserts infused with vodka. It's an intoxicating ending to a surprising collection of wonderful cocktails, which is what makes Mona Lounge stand out from the others in the neighbourhood.

Mona Lounge is located at Sum Yi Tai Level 2, 25A Boon Tat St, Singapore 069622, p. +65 6221 3665. Open Mon-Sat 6pm – 1am. Closed Sun.