Cafe Review: Farmers & Chefs Is An Oasis Of Healthy and Homely Food In Singapore's CBD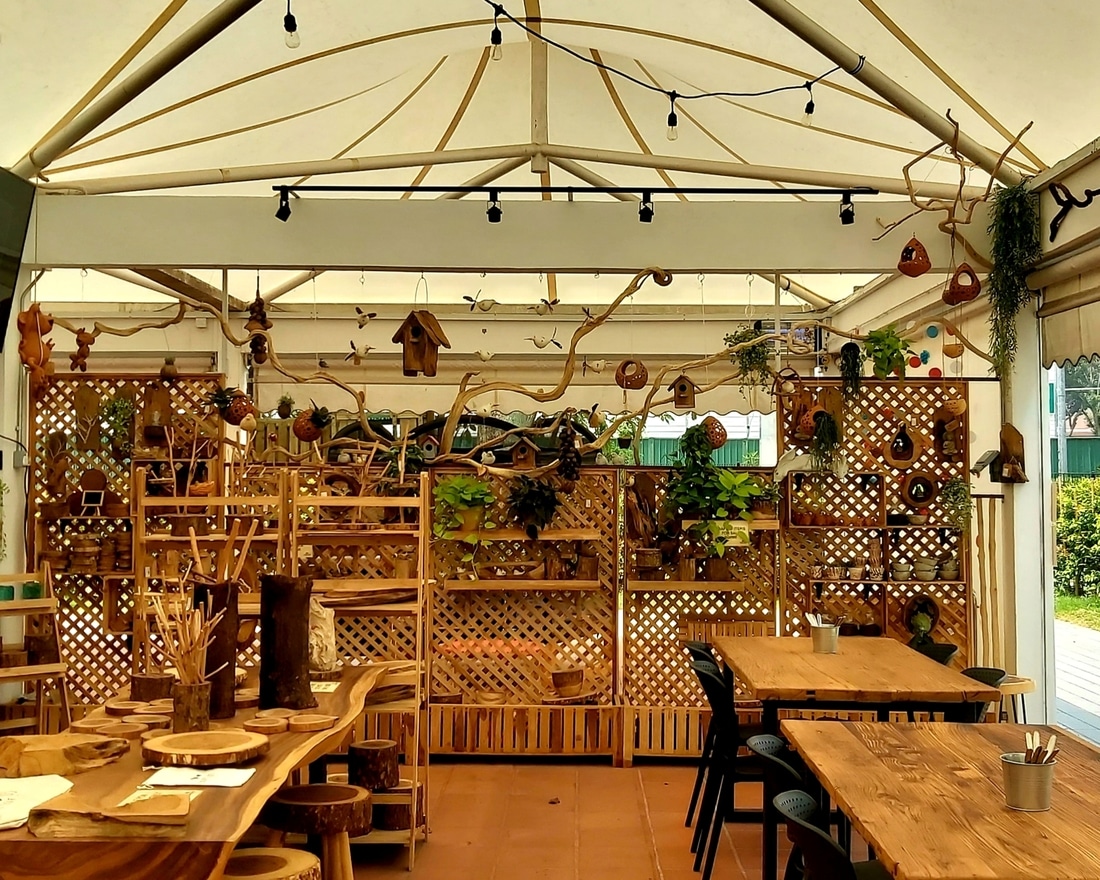 PUBLISHED November 21st, 2019 05:00 am
There're a lot of fancy buzzwords in the clean eating scene these days – raw food, grain bowls, plant-based, and the like. But say you aren't on a vegan regime or any special diet, and you've had enough superfood salads (or, god forbid, zucchini noodles) to last you a lifetime. All you want is nutritious soul food – the kind your mum might have cooked at home.
That's exactly what you'll find at Farmers & Chefs, in the heart of the CBD no less. Set beneath a charming canopy outside Singapore Conference Hall, Farmers & Chefs dishes up wholesome meals free of MSG and artificial enhancers. Any seasoning is done with a very light hand, allowing the natural flavours of the mostly locally-sourced ingredients to speak for themselves. The goal is what owners Mr and Mrs Elliot Chia (also founders of LeClare Preschool) call 'real food' – fresh, less processed, and nourishing as your homecooked nosh.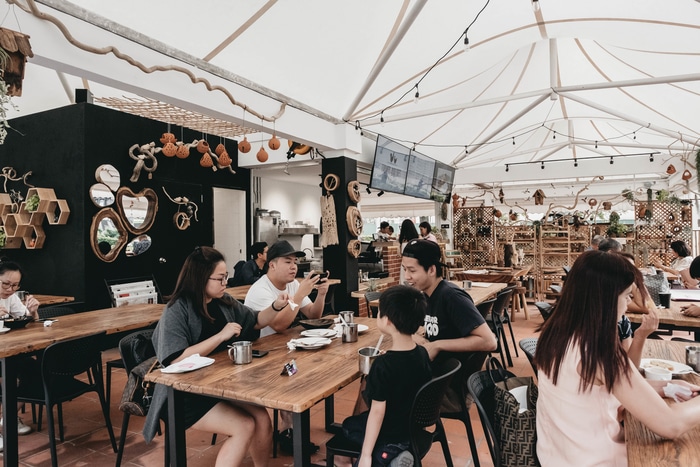 Amidst the scorching concrete of Shenton Way, the whimsical white canopy housing the restaurant appears like a desert oasis. The space is lush with potted plants and rustic wood crafts; clay birds perch upon artfully twisted boughs, while birdhouses and quaint vessels hang overhead. We step gratefully into this woodsy wonderland and are promptly welcomed with a refreshing mug of homemade barley (S$2). It's thick with chewy shards of beancurd skin and lightly sweetened with rock sugar – just the sort of 'cooling' drink your grandma might whip up on a hot afternoon.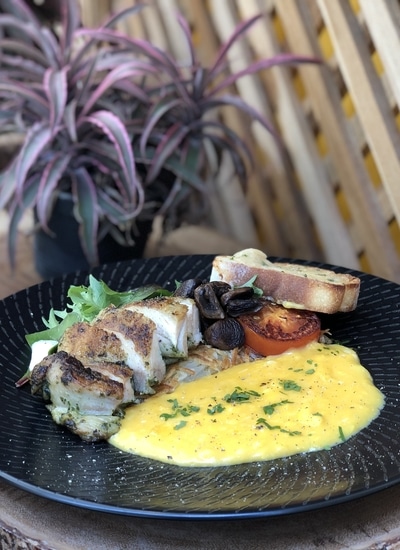 For breakfast fuel, Farmers & Chefs has a small selection of eggs and toasts, but we go big with The Farmer's Breakfast (S$10). It's brekkie heaven in one platter – tender herbed chicken, buttery ciabatta, tangy greens, and a wonderfully crisp rosti.
Over it all oozes a glorious heaping of scrambled eggs, creamy with clarified butter. Each item, we're told, is prepared on the spot, from the grating of the rosti to the beating of the eggs. It's time-consuming work, but it produces that farm-fresh flavour which can't be feigned.
At 12pm, the lunch crowd-friendly options kick in. Think affordable rice bowls like the Yakiniku Beef (S$10), a hearty portion of stir-fried striploin and broccoli crowned with a runny onsen egg, or the Teriyaki Chicken (S$10), featuring juicy slices of chicken thigh. Each bowl is a balanced mix of proteins and greens, drizzled with tasty sauces made from scratch.
There are meatier mains too, like the crowd-favourite Kurobuta Pork Loin (S$18), for one. Pan-seared with butter, this satisfyingly tender pork is even better with a tangy dollop of house-made red wine and apple compote.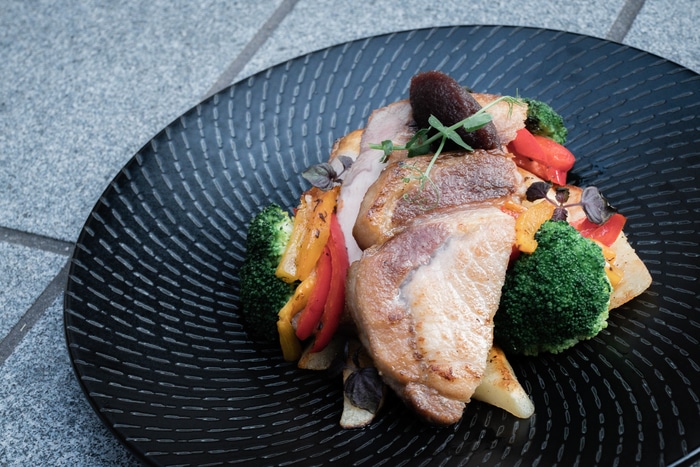 The pastas here might be the bog-standard with the pocket-friendly prices – Classic Aglio Olio (S$9), Pomodoro (S$10), Arrabiata Pasta (S$10) – but with minimal salt and oil, the natural flavours in each dish shine through. Tossed with dried chili and bird's eye chili, the Aglio Olio (S$9) packs quite the punch. And for richer fare, you won't find better than the Truffle Mushroom Cream Pasta (S$14). Brimming with three types of shroomy goodness, it's deliciously creamy without ever descending into cloying.
Farmers & Chef certainly does healthy, unpretentious nosh right – and at such pocket-friendly prices, too. That's one more for our ever-growing CBD lunch spot list.
Farmers & Chefs is located at 7 Shenton Way, #01-04 Singapore Conference Hall, Singapore 068810, p. +65 8535 7555. Open Mon-Fri 8am – 8pm, Sat 9am – 8pm. Closed Sun.