Baybeats Conversations: Obedient Wives Club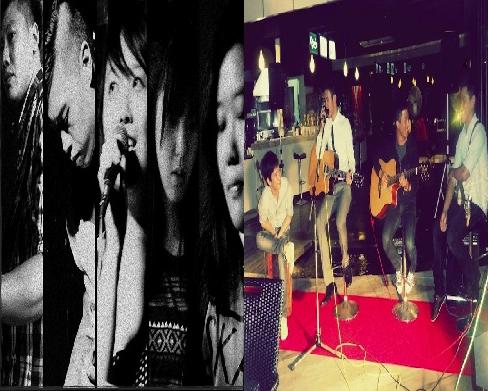 PUBLISHED June 28th, 2012 10:35 am | UPDATED March 28th, 2016 01:54 pm
As mentioned in our earlier features, we do especially love Baybeat's focus on showcasing our local talents and giving them the due recognition. This is not limited to just music – a series of initiatives that include Baybeats Auditions, Budding Photographers, Budding Writers and Budding Entrepreneur as part of Baybeats 2012 reaches out to other aspects of organizing a music festival as well.
This year's Baybeats Auditions saw 30 bands whittled down to only 8 through 2 rounds of auditions. The final 8 bands earned the chance to further develop their craft in a music mentorship with industry veterans, with the program accumulating in their own live performance at the festival this weekend.
Of course, we won't miss the chance to find out more about one of the final 8 audition bands – Obedient Wives Club. With a uniquely carefree sound that intends to 'bring fuzzed out group indie pop that is missing from the Singapore indie scene', Obedient Wives Club has us bopping our heads to the sound of nostalgia, wishing we could once relieve the hot lazy days of doing nothing with the radio playing in the background.
Only started in October last year, the band of 5 already has a self-titled four-track debut EP released. If that isn't enough to convince you of their prowess, Obedient Wives Club was voted by SEA INDIE as on the the "Top 10 Southeast Asia's Best Indie-pop Releases of 2010-11". These in addition to playing at Baybeats this year is definitely keeping us on the edge of our seats awaiting what they will bring to Singapore next!
OBEDIENT WIVES CLUB
It is a question one has to ask – why the name Obedient Wives Club? Too much sangria at the Tapas bar rooftop?
If we got a dollar every time someone asked us that.. we'd be about 10 dollars up. No, it was a conscious decision to adopt the controversial group's name as our moniker because we thought it was a name waiting to happen.
Obedient Wives Club's 'about' is intriguing: '…running music from the distant past through a noisy filter…'. Tell us more about your music, and the stories you guys want to tell.
Our songs touch on dark sad topics, disguised in a happy package. The melodies are heavily inspired by the 60's as well as various bands which emulate the 60's, and the stories derived from our songs are mostly fictional; we write about abuse, death and stalking. It's heavy stuff but we wish that our songs would be able to touch the hearts of our listeners; whether or not our songs touch us personally.
Where do you guys find your inspiration?
Anytime and anywhere. Sometimes songs happen in the void when we wait for online games to load, sometimes it's from the bands that we listen to at the moment, films that we watched, and also the French New Wave.
How is it like making music in Singapore? How has it been like?
No different from anywhere else really.. If you're doing something right, the gigs will keep coming. From the encouraging words we've received, we must be doing something right!
What are some of the indie acts in Singapore that you guys would recommend, or like more attention on?
Cheating Sons, Pleasantry, MONSTER CAT, Cashew Chemists.
Where do you think Singaporeans can go for great music here?
Home Club or The Pigeonhole are pretty reliable bets.
How does it feel to part of Baybeats 2012, and also to be one of their opening acts?
The Baybeats festival is well established in the region as everyone knows, and we're glad to be a part of it. That said, we're treating it like any other show and not putting unnecessary pressure on ourselves.
What are the plans for Obedient Wives Club after this, and in 2012
No rest for the weary! We've got shows lined up after Baybeats and we have a whole bunch of awesome songs that we need to start work on. Other than that, we'll just continue to be merry and hopefully release some EPs.
Catch Obedient Wives Club on Sunday, 29 June, 7pm at Arena. They will also be performing at this month's MAAD market! For more details click here.
---
Written by Tweedlingdum