Best Dim Sum in Singapore: A Comprehensive Guide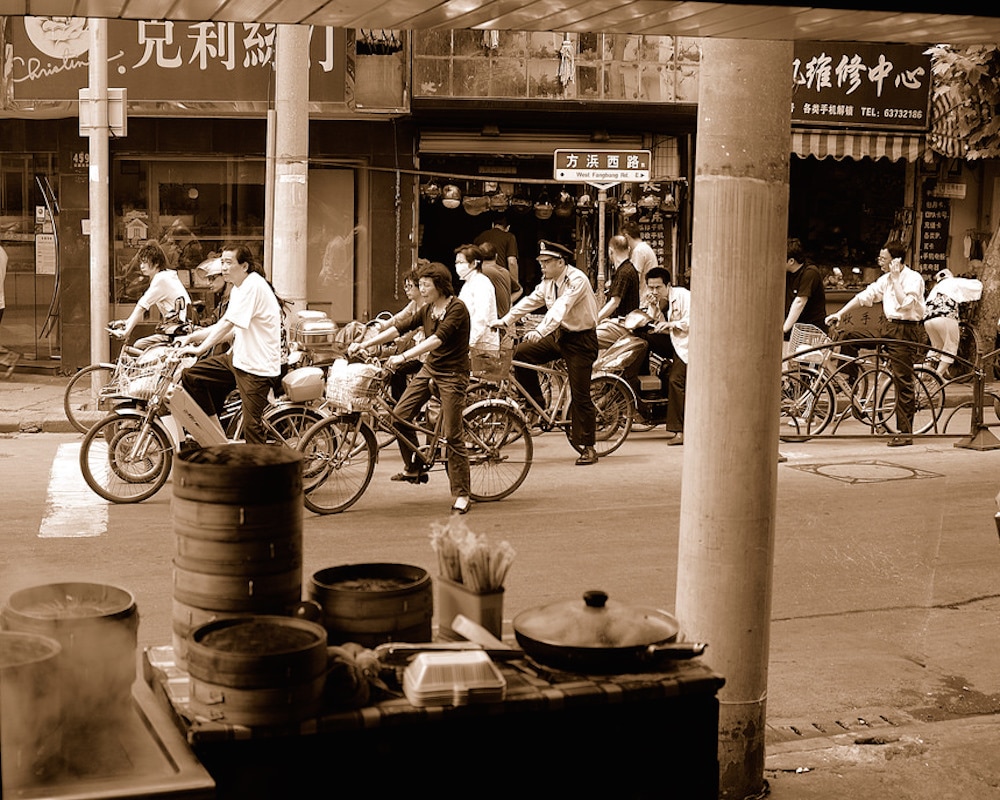 PUBLISHED August 25th, 2016 10:59 am | UPDATED September 2nd, 2016 11:03 am
Dim Sum and yum cha may have its origins in China, but one can't deny that it's incredibly popular in Singapore too. With the dozens of dim sum eateries scattered across the city, it's no secret that we adore these loveable bite-sized delights…and here's where to find the best dim sum in Singapore:
Cheap Eats (Below $20/pax)
hnt to feast like a king without breaking the bank? Well then, these humble establishments are ideal spots for you to indulge in some great dim sum at affordable prices. The food here might not be gourmet grade, but hey, cheap dim sum is better than no dim sum at all.
Swee Choon
Located on Jalan Besar, Swee Choon offers decent servings of dim sum at extremely reasonable prices. One of Singapore's oldest Dim Sum eateries, Swee Choon is also a popular haunt for night owls due to its late opening time in the evenings, and its operations through the night. Look forward to anything from Har Kow to Siew Mai at this down-to-earth joint.
Expected dim sum damage: $13/pax
Swee Choon is located at 183-191 Jalan Besar, Singapore 208882, p. 6225 7788. Open Mon-Sun 6pm-6am. Closed on Tues. 
126 Dim Sum Wen Dao Shi
Selling quality dim sum at reasonable prices is already a major plus point in our books, but being open 24/7 as well? We're sold. Besides dishing out yummy Cantonese nibbles, this unassuming Sims Avenue eatery also whips up a mean plate of Thai-style Crab Bee Hoon ($15).
Expected dim sum damage: $14/pax
126 Dim Sum Wen Dao Shi is located at 126 Sims Avenue, Singapore 387449, p. 6746 4757. Open 24/7. 
Victor's Kitchen
This Sunshine Plaza eatery claims that they serve the best Custard Buns in Singapore, but frankly, most of the food served at here is just slightly above average. Can you really complain with prices like that though?
Expected dim sum damage: $13/pax
Victor's Kitchen is located at Sunshine Plaza #01-49, Singapore 189652, p. 9838 2851. Open Tues-Sun 10.30am-8.30pm. Closed on Mon. 
Yi Dian Xin Hong Kong Dim Sum
Upper Serangoon Road might not really be known as a foodie paradise, but that's exactly why Yi Dian Xin Hong Kong Dim Sum is such a gem. Located in the modest confines of Teo Seng Eating House, the brains behind this smooth operation comes in the form of a certain Mr. Tan Yik Foong – formerly employed by TungLok.
Expected dim sum damage: $11/pax
Yi Dian Xin Hong Kong Dim Sum is located at Teo Seng Eating House, 1012 Upper Serangoon Road, Singapore 534750, p. 9168 5587. Open Daily 7am to 6pm. Closed on alternate Tues. 
Mid-Range Restaurants ($20-$70)
There are times where you don't mind sitting out a meal at a stuffy hawker stall, and there are instances where a little creature comfort is required. The following restaurants provide both excellent food, that bit of breathing space, and of course, air conditioning.
Wah Lok Cantonese Restaurant
An old-timer of Singapore's food & beverage scene, Carlton Hotel's Wah Loke Cantonese Restaurant has regularly satisfied the cravings of all dim sum lovers since its inception in 1988. Consistency has been key to maintaining their high standards of dining and service, and coupled with the fair prices, it looks as if Wah Loke's here to stay for a long time to come.
Expected dim sum damage: $41/pax
Wah Loke Cantonese Restaurant is located at 76 Bras Basah Road, Singapore 189558, p. 6311 8188/6311 8189. Open Mon-Sat 11.30am-2.30pm, 6.30pm-10.30pm. Sun & PH 11am-2.30pm, 6.30pm-10.30pm. 
Summer Palace
The dim sum dished out by Summer Palace at Regent Hotel is as authentic as it gets, with two chefs from Hong Kong behind the reins of their kitchen. Food at this establishment is generally very decent and prices aren't too exorbitant for a hotel restaurant. As for the service, we can only say that it is nothing short of impeccable.
Expected dim sum damage: $65/pax
Summer Palace is located at 1 Cuscaden Road, Singapore 249715, p. 6725 3288/6725 3289. Open Mon-Sat 12pm-2.30pm. Sun 11.30am-2.30pm. Daily Dinner 6.30pm-10.30pm. 
Asia Grand Restaurant
Simply because of their ability to churn out traditional dishes that harks back to the bustling streets of Hong Kong, Asia Grand Restaurant rightfully gets a spot in our best dim sum in Singapore list. And it must be added for good measure, one simply does not leave Asia Grand Restaurant without trying out their delicious Peking Duck.
Expected dim sum damage: $42/pax
Asia Grand Restaurant is located at 331 North Bridge Road, #01-02 Odeon Towers, Singapore 188720, p. 6887 0010. Open Mon-Sat 11.30am-2.30pm, 6.30pm-10.30pm. Sun & PH 10am-2.30pm, 6pm-10.30pm. 
Jia Wei Chinese Restaurant
Out and about in Katong when the dim sum craving strikes? Jia Wei Chinese Restaurant could be just the place to sort you out. Situated in Grand Mecure Roxy Hotel, the yum cha served at this restaurant is not revolutionary, but more than satisfactory for a good meal out with friends or family.
Expected dim sum damage: $52/pax
Jia Wei Chinese Restaurant is located at 50 East Coast Road, Level 2, Hotel Grand Mercure Roxy, Singapore 428769, p. 6340 5678. Open for Yum Cha Fri-Sun 11am-5pm. 
Upscale Establishments ($70 and up)
There are few things in life worth paying top dollar for, but these atas establishments fall under this category with ease, whether it's the innovation at pushing the boundaries of Cantonese cuisine with imaginative dim sum creations, or the plush decor that exudes an ambience fit for royalty.
Mitzo
Ultra-modern Mitzo's contemporary spin on classic Cantonese cuisine has undoubtedly been a breath of fresh air in Singapore, and diners can look forward to a medley of fusion-inspired delights at this trendy establishment. We love their take on the proverbial Char Siew, and dishes like the Wild Mushroom and Truffle Buns are tasteful interpretations of Asian cuisine infused with Western elements.
Expected dim sum damage: $100/pax
Mitzo is located at Level 4 Grand Park, 270 Orchard Road, Singapore 238857, p. 6603 8855. Open Thurs-Sat & Eve of PH 12pm-2.30pm, 6.30pm-1am. Sun-Wed 12pm-1am (Bar). Thurs-Sat & Eve of PH 12pm-2am (Bar). 
Man Fu Yuan
Furnished with exquisite Peranakan embellishments and imbued with a fine air of elegance, Man Fu Yuan is everything you'd expect of an upscale Chinese restaurant and more. Though the dim sum served here is inherently classical in nature, there are occurrences where there are borrowed elements from other cuisines, such as the Mango Prawn Roll with Wasabi ($5 for 3).
Expected dim sum damage: $80/pax
Man Fu Yuan is located at 80 Middle Road, Singapore 188966, p. 6338 7600. Open Mon-Sat 11.45am-3.30pm, 6.30pm-10.30pm. Sun 11am-3pm, 6.30pm-10.30pm. 
Cherry Garden
With its penchant for dabbling in progressive ingredients and respect for time-honoured recipes, Cherry Garden is a striking mix of newfangled modernism and old-world sensibilities. Mandarin Oriental's premier Cantonese restaurant proffers some of the best dim sum in Singapore, and diners can look forward to unconventionally delightful dishes such as the Escargot Puff Pastry ($5.80).
Expected dim sum damage: $80/pax
Cherry Garden is located at 5 Raffles Avenue, Singapore 039797, p. 6885 3500. Open Mon-Fri 12pm-2.30pm. Sat-Sun 11pm-1pm (1st seating), 1.30pm-3.30pm (2nd seating). Mon-Sun 6.30pm-10.30pm. 

Hai Tien Lo
Think of the words "Stairway to Heaven" and Led Zeppelin's blockbuster rock hit of the 70s most likely comes to mind. While the same cannot be said for Hai Tien Lo – whose name is a literal translation of the exact same phrase –  there is at least a promise to elevate the culinary standards of dim sum to a celestial level, which in our books, has proved to be very successful with Cantonese food lovers across Singapore so far.
Expected dim sum damage: $90/pax
Hai Tien Lo is located at Level 3 Pan Pacific Singapore, 7 Raffles Boulevard, Singapore 039595, p. 6826 8240. Open Daily 11.30am-2.30pm, 6.30pm-10.30pm. 
Yan Ting Restaurant
Drawing its cooking philosophy from the Ming Dynasty, Yan Ting Restaurant doesn't just serve high quality dishes, it also doesn't shy away from using the finest of ingredients in their splendid dim sum offerings. Items like the Wok-baked Boston Lobster with Superior Stock and Double-boiled Fresh Abalone Soup are only available as one serving per person, and diners must be prepared to pay a premium.
Expected dim sum damage: $100/pax
Yan Ting Restaurant is located at 29 Tanglin Road, Singapore 247911, p. 6506 6887. Open Daily 12pm-2.30pm, 6.30pm-10.30pm. Weekend & PH Dim Sum 10.30am-12.30pm (1st seating), 1pm-3pm (2nd seating). 
Other notable establishments that just narrowly missed out on our best Dim Sum in Singapore list. In no specific order: Spring Court, Red Star Restaurant, Peony Jade, The Cathay, Imperial Treasure Cantonese Cuisine, East Ocean Teo Chew Restaurant.
Top Image: Enrique Dans