Bird Bird Singapore: Bjorn Shen's Unapologetic Fried Chicken Joint in Siglap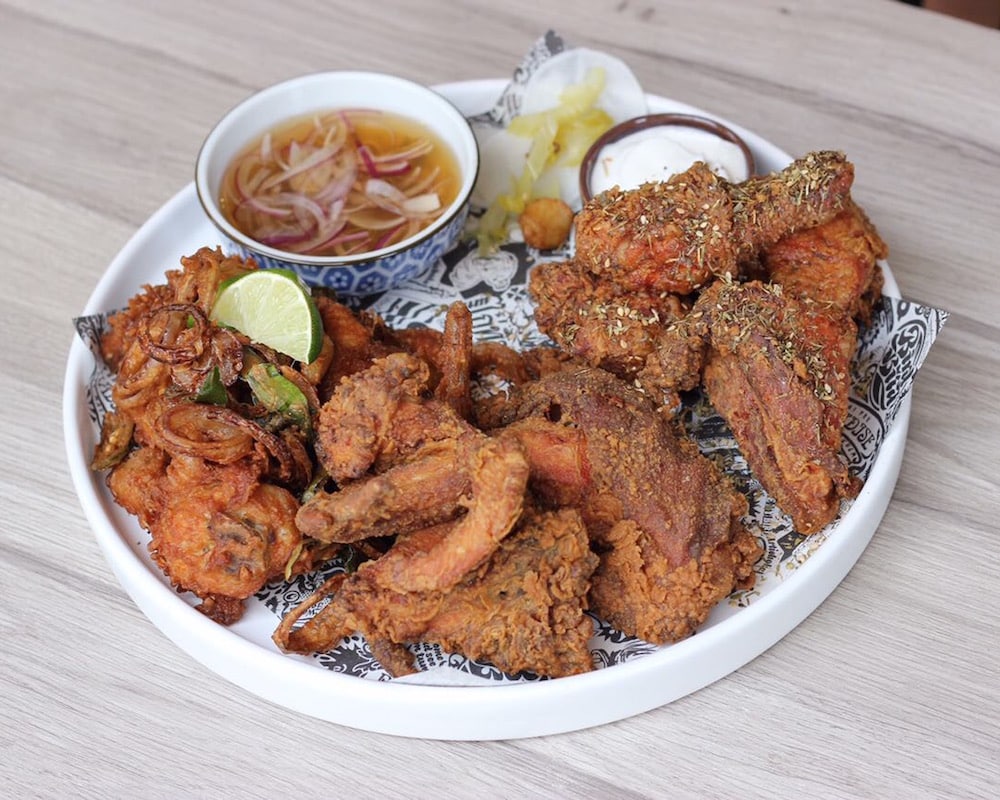 PUBLISHED September 28th, 2017 03:45 pm

Having opened at Ann Siang Hill in November 2015, Bird Bird might not be THE hottest new restaurant in town, especially with the move this year to the greener, quieter pastures of Frankel Avenue on Singapore's east coast. That said, with the change in location also comes a change in focus; we said goodbye to Thai-inspired street food and hello to a menu focused on delicious morsels of fried chook. Not that we're complaining, but I miss the seafood nuggets (that came with a lovely green curry dip), so perhaps a one-night-only #throwback dinner is in order, Bjorn?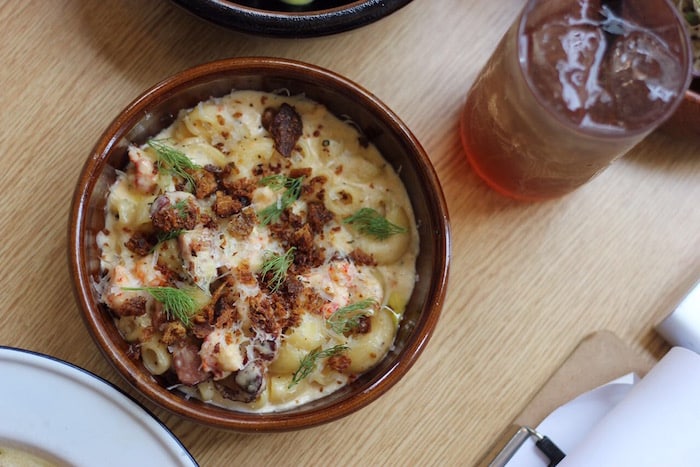 Compared to the previous grungy joint lit by pink neon lights, the sun-drenched space of Bird Bird at Frankel Avenue makes it a fair bit more family friendly. We went straight for the carbs with a Beer Slushie ($8) and Crawfish Mac & Cheese ($12). A refreshing mix of draught Pilsner Urquell (a Czech lager) and citrusy pineapple ginger slushie, the former is something you'd want while bumming on the beach (or having fried chicken at Bird Bird). Baked with smoked bacon and topped with dill, the mac & cheese was meant to be a crowd pleaser and it definitely is.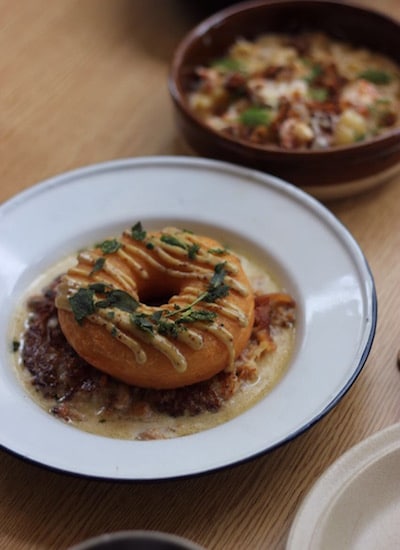 Another great precursor to the fried chicken for pork belly lovers is the Milk Braised Pork ($16). Pork trotters are deboned and braised with the belly before going on the pan for a second layer of caramelization. The meat is then topped with a donut glazed with honey mustard. The freshly fried dough soaks up the pork jus and honey mustard, making a contrasting mouthful to the tender pork. For another round of refreshments at this point, especially if you intend to have hot sauce with your chicken, try the Adult Yakult ($15) made with grape yakult, vodka, and yogurt spheres.
The Whole Damn Bird costs $49 – if it's too much, you can also get half for $25. If you're wondering if there's anything special about the birds, they use sakura chicken, which does come off more tender and juicy. Some supermarkets have it and I can attest to that fact. Out of the three signatures, my favourite was the Bangkok Fried Chicken.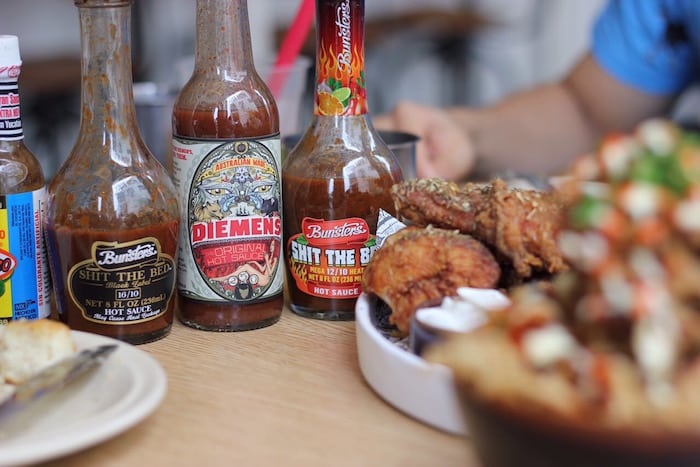 I'm not a fan of heavy batters, and the trick here is the use of rice flour and the addition of vodka to the batter – who says alcohol doesn't solve problems?  The accompanying green chili nam jim keeps you going back for more, as does the housemade gravy that comes with the Southern Fried Chicken. Marinated with Old Bay Seasoning (a blend of herbs and spices including paprika, black pepper, red pepper flakes and more), the SFC is a certified classic, especially with a side of Cornbread Waffle ($3 per piece) and smoked maple syrup.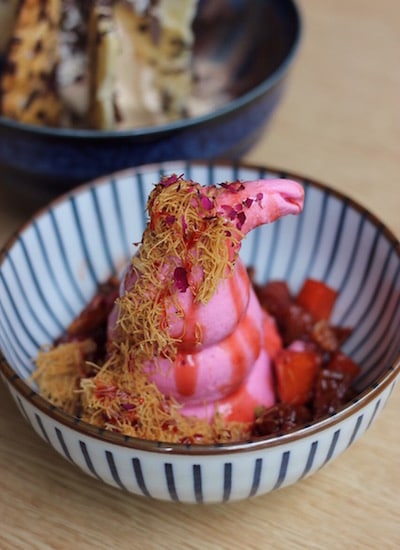 For greens, take your pick of the salad counter. At $6 a plate, the selection rotates daily but we came off pretty well with a 3 Bean Salad of chickpeas, kidney beans, and long beans in a vinegar and shallot dressing, a slaw of fennel and cabbage, and a cucumber, roasted cherry tomato, and caramelised onion salad.
Still have room for dessert? Good. The Mudslide Softie Pie ($14) features toasted milk soft serve on chocolate pudding, brownies and cacao nib pie crust that's topped with fudge and shaved chocolate – no chocoholic can say no to that. Something lighter but equally flavourful is the Rhuppleberry Softie Pie ($14) – think strawberry beetroot soft serve on rhubarb-apple-strawberry cobbler with toppings of candied pecans and crispy kataifi (a type of shredded filo pastry).
Bird Bird is located at 97 Frankel Avenue, Singapore 458222, p. +65 6694 8270. Open Tue-Sun 11am-11pm. Closed Mon.

Images courtesy of Sylvester Fedor.