Review: Bird Bird Makes Me Wanna Singha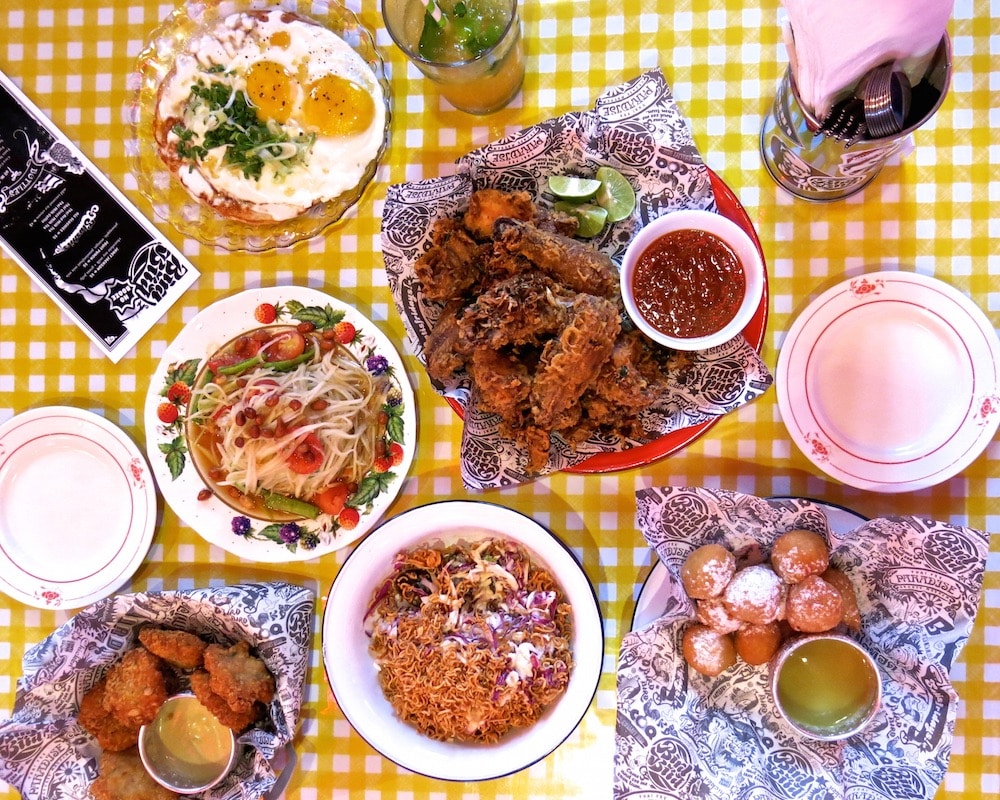 PUBLISHED May 2nd, 2016 11:16 am | UPDATED June 6th, 2016 05:16 pm

As a Thai, I'm quite proud when I see that Thai food has made it to the top of everyone's favourite food list all over the world. We are slowly but surely taking over the culinary world with tom yum, tod mun, and phad thai.
However, we're more than a spicy broth laced with galangal and lemongrass. Our food is salty, spicy, sweet, and full of flavour, textures, and soul. Good thing that there are many non-Thai champions of Thai food who offer more than the usual – and Bjorn Shen is definitely one of them.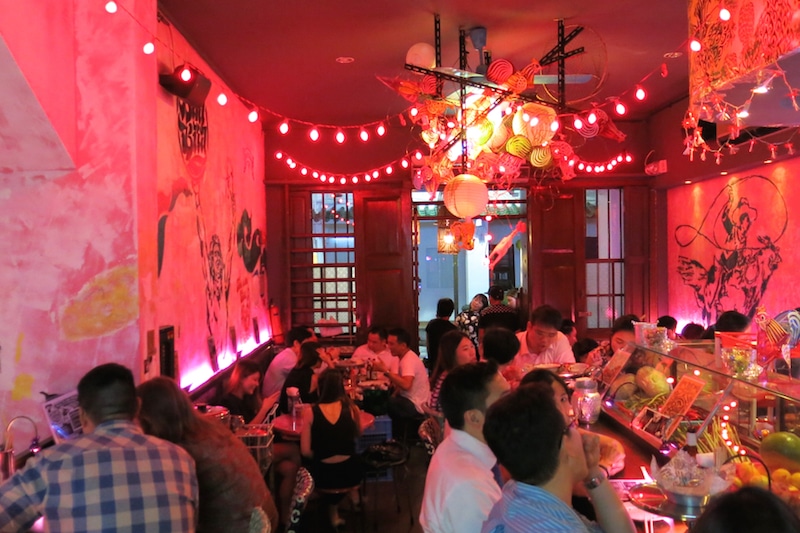 He breaks the stereotype with Bird Bird, a trashy-chic rock and roll eatery on Ann Siang Road, that doles out finger-licking good chicken and som tum.
Its definitely not traditional or conventional Thai food but it tastes good. Eat chicken, eat Isaan BBQ Chicken ($22) – it's scrumptious. The bird is smothered in "jaew" BBQ sauce that has all the right components for a classic Thai BBQ dipping sauce. Please use your fingers, it's the only way to eat it.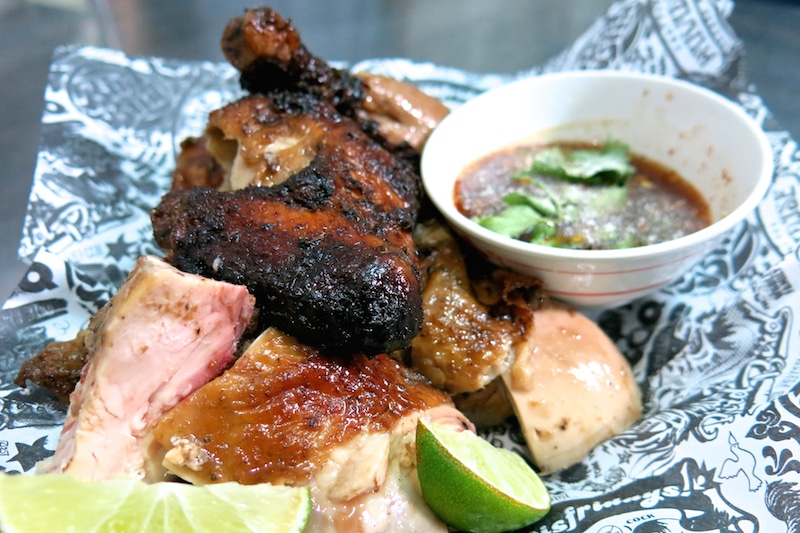 Eat Som Tum ($12): green papaya salad, dressed in citrus, dried salty shrimp, and crunchy peanuts. Contrary to what most people think, som tom isn't meant to be crazy spicy. It's a salad Thais traditionally eat in the warmers months. It's meant to be refreshing and sour; and Bjorn and his crew do it right.
Eat Nachos Supreme ($18), if you're a die hard chilli head.
Eat Umami Corn ($10) because the corn, sriracha mayo, sesame, and shrimp dust combination rocks!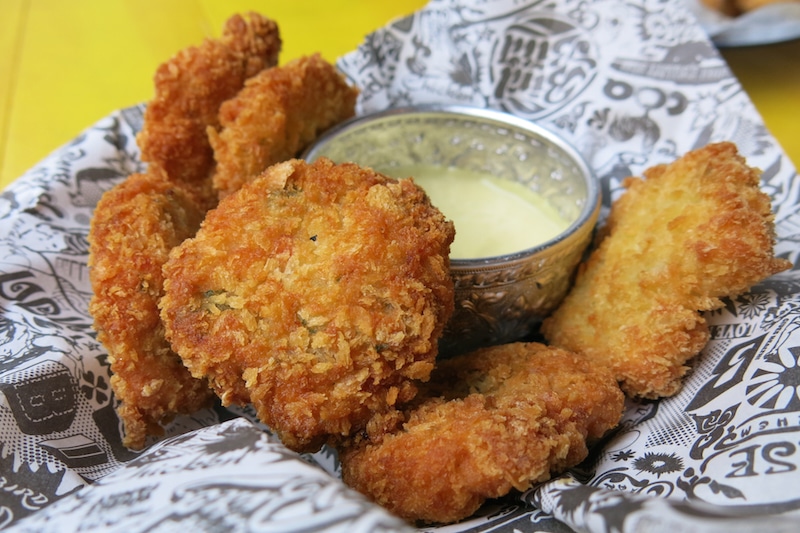 Eat Nuggets ($16) – these little house-made squid and prawn morsels are flavour bombs in your mouth that are delicious with the accompanying green curry emulsion.
Yes there is Singha ($10), yes there are beer bucket deals (something you can't escape from in the neighbourhood), but have a cocktail when you're devouring your bird. The Chiang Mai Buck ($16) is ginger fresh and will cool you off after a run in with chilli nam jim. You can't go wrong with the tropical, rum-based Chalong Punch ($16) either. They also got all of my favourite colours of Fanta (green, red and orange), and I'd spike it with vodka if I were you.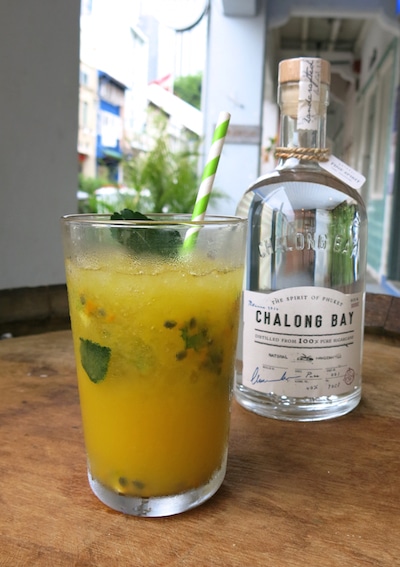 They also have Sticky Rice ($3), which is all they really needed to say to get me to go down. I'm not talking about the sweet sticky rice paired with mango. I'm talking about the grungy and super humble everyday staple of Thai people. You tear off a mouthful, roll it into a little ball, and stick it on your chicken. If there is nam jim, dip it in and devour. It is sad to hear that they might replace sticky rice with steamed jasmine rice (due to popular request). I completely understand that they've got to keep customers happy but a little part of me will die if I find that it's off the menu when I return.
Nonetheless, Bird Bird is a refreshing breath of fresh air to the Club street and Ann Siang area. Why we love it: the music rocks, the room is neon colourful, and the food is delectably ghetto!
Bird Bird is located at 18 Ann Siang Road, #01-01, Singapore 069698. Open Tue-Thu 11.30am-2.30pm and 6pm-10pm, Fri-Sat 11.30am-2.30pm and 6.30pm-11pm.