Bottomless Brunch in Singapore: Baan Ying Is The City's First Boozy Thai Semi-Buffet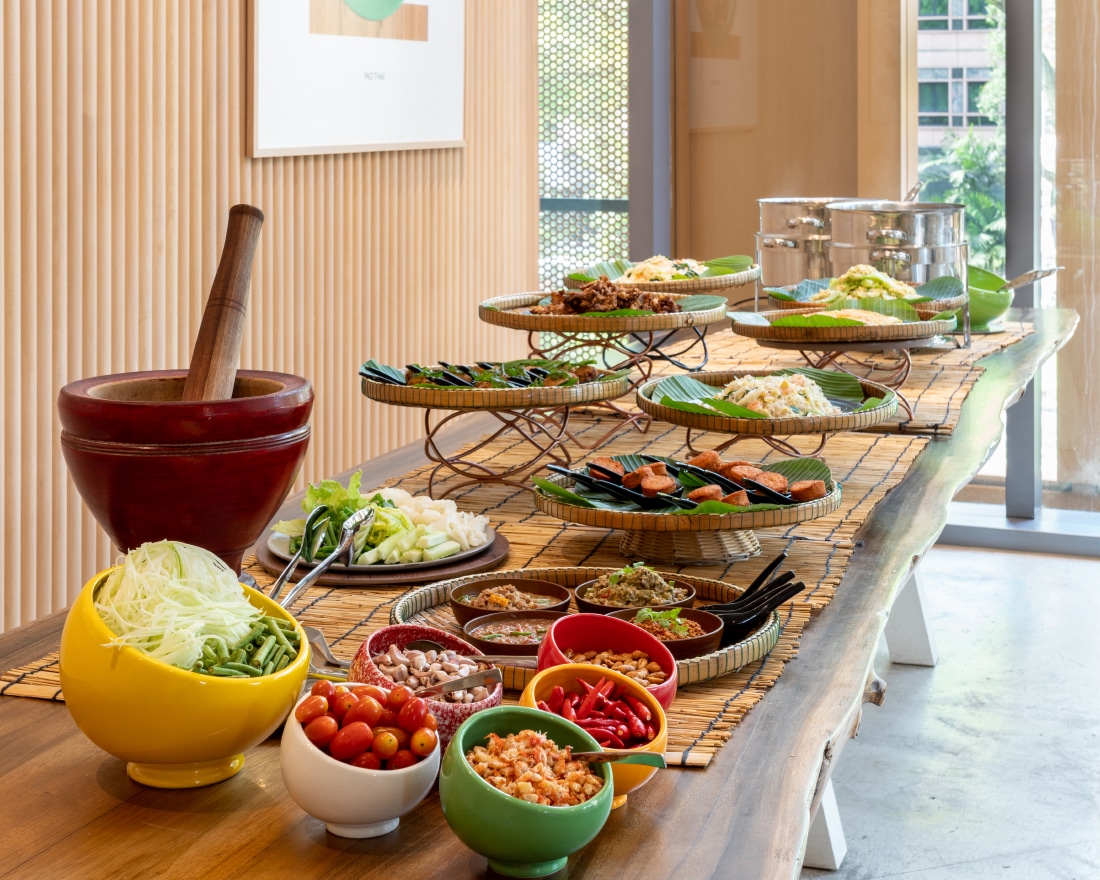 PUBLISHED June 10th, 2019 07:00 am | UPDATED February 6th, 2020 09:57 pm

You're familiar with hotel buffet brunches with everything from Alaskan king crabs on ice to Asian fare like satay and sushi, but how about something a little closer to the tune of Thailand? A couple of weekends back, we made our way down to Novena to seek out Baan Ying Singapore, which sprouted off from the popular 20-year-old food chain of the same name in Bangkok's Siam Square. The objective? To try what they dub The Great Baan Ying Brunch.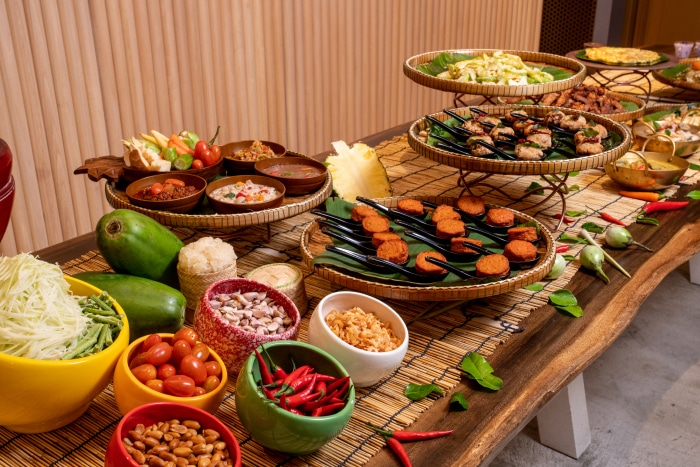 ChopeDeals: Save 10% off at Baan Ying
At an affordable price of $38.80++ for adults and $19.40++ per child, The Great Baan Ying Brunch is worthy of a weekend out, especially when free-flow Chang beer and house pour reds and whites are available at a top up of just $29.80++. You should note that this is a semi-buffet brunch: indulge in popular Thai favourites across an endless spread of 12 to 15 delectable appetisers on rotation. It's quite the terrific array too.
Juicy beef is stirred in with seasonal vegetables and a savoury spicy fish sauce from Isaan in Northeastern Thailand, which we eat with raw and boiled vegetables like cabbage, winged beans, and makhuea, a type of Thai mini eggplant. But unless you're a hater of tasty things, don't eat them alone. You'll want to dip them in housemade nam prik – traditional dips made with garlic, minced pork, tomatoes, and chillies – to get the proper experience.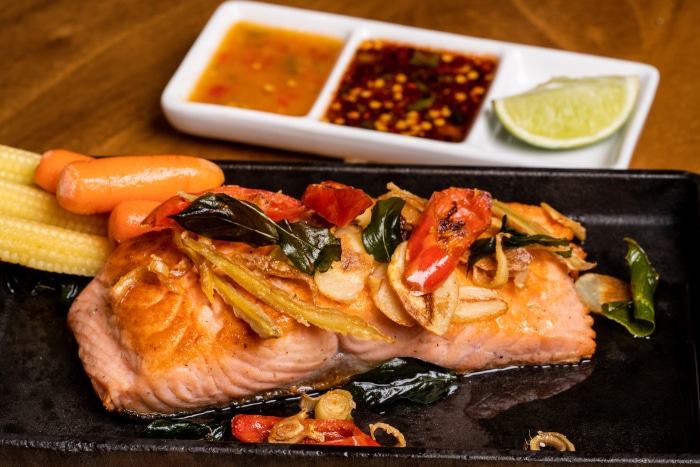 We make our own Som Tum Salad, tossing together dried shrimp, cherry tomatoes, long beans, peanuts, and tangy green papaya strips into our own personalised appetiser, complete with Aunty Ying's funky secret salad dressing — we suspect the presence of fermented fish here. Try the unassuming Stir-fried Pickled Cabbage with Pork, a homestyle dish we've eaten plenty of in Bangkok, or a simple Glass Noodle Salad. There are even mini spicy larb meat balls, deep-fried and mixed with mixed herbs, toasted ground rice, and lime juice.
By this time, a friendly staff would have asked you for your choice of mains. Seafood fans will love the Grilled Large River Prawns that's garnished with crispy lemongrass 'floss' and served with a savoury seafood sauce, but we're happy with our Bone-In Iberico Pork Chop (additional $9.80++). It's marinated with a strangely addictive blend of Thai spices, and so tender too. Other options include Angus Beef Steak and Pan-Fried Salmon Steak.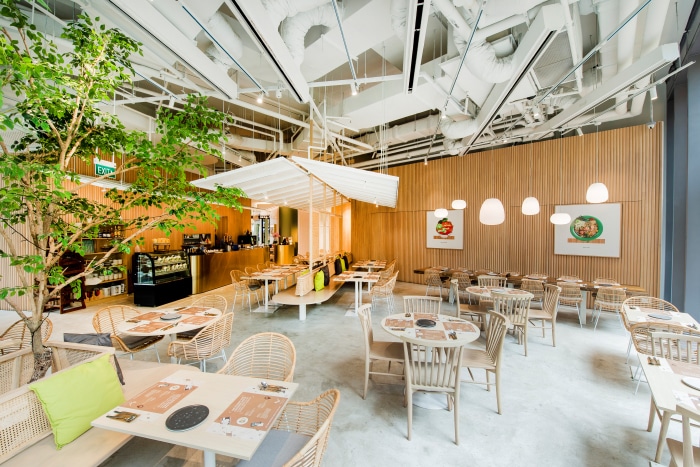 If you aren't already completely floored, finish up with desserts such as Lord Chong (green tapioca noodles in sweet coconut milk), Rainbow Ruby, and coconut ice cream. These are generally sweet and creamy, but that's Thai cuisine for you. While drinks are not included in the semi-buffet, it's worth spending bit more for the Butterfly Pea Tea with Lime ($4.80++), Iced Lemongrass Tea ($4.80++), and if your sweet tooth is larger than most, a Thai Iced Tea Float ($9.80++).
Got kids? Baan Ying has a dedicated play area set up for little ones to indulge in a spot of handicraft fun. The restaurant space itself is expansive and welcoming, featuring a minimalist design with floor-to-ceiling windows, light wood, and rattan furniture juxtaposed against industrial concrete flooring. It's not atypical of a Thai restaurant, but when you've got food as tasty as this, is that really a problem?

Baan Ying Singapore is located at 103 Irrawaddy Rd, #02-07 Royal Square @ Novena, Singapore 329566, p. +65 9111 7852. Brunch is available every weekend 11am to 3pm, priced at $38.80++ per adult and $19.40++ per child. Add $29.80++ for free-flow Chang beer and Ochagavia Red (Merlot) and White (Sauvignon Blanc) wines.