Butcher Boy Singapore: Andrew Walsh's Asian-Influenced Grill, Restaurant and Bar on Keong Saik Road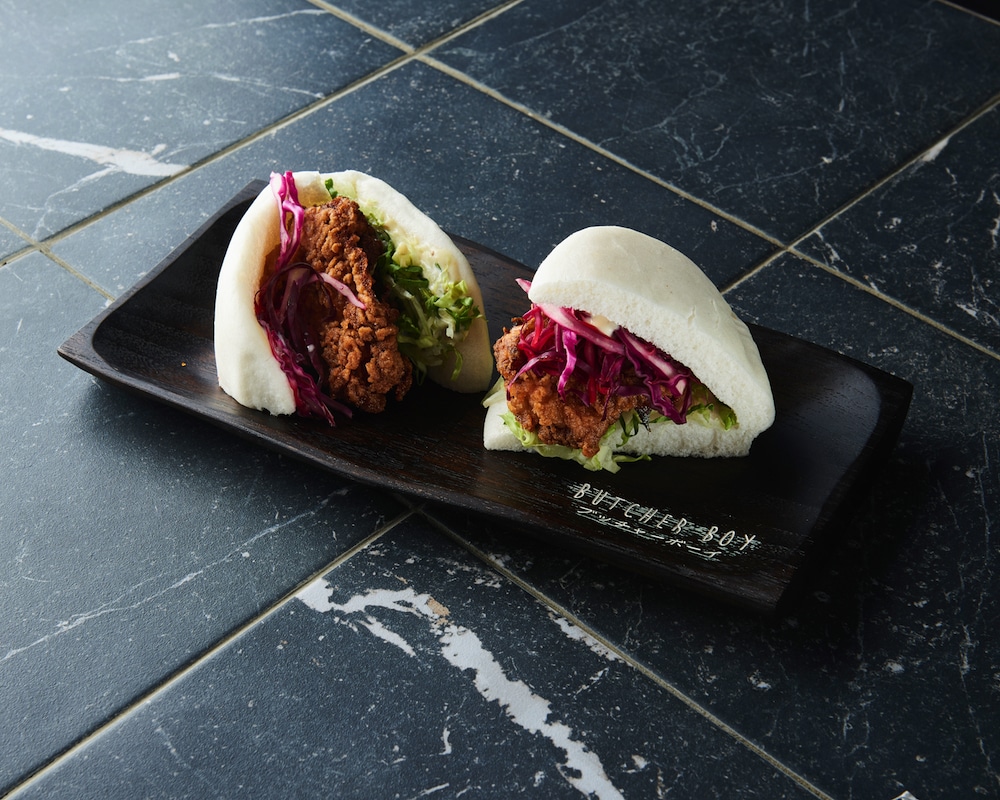 PUBLISHED December 17th, 2017 10:49 pm | UPDATED May 18th, 2020 04:24 pm

Keong Saik Road has been a revolving door of restaurants ever since gentrification set in, and only the best keep their spot and thrive in the neighbourhood. One of them is Chef Andrew Walsh of Cure, one of the leaders of the movement to make fine dining more accessible (starting at $95++ for snacks and three courses) two years ago. And the going has been good enough that he opened the more casual Butcher Boy a few doors down earlier this year.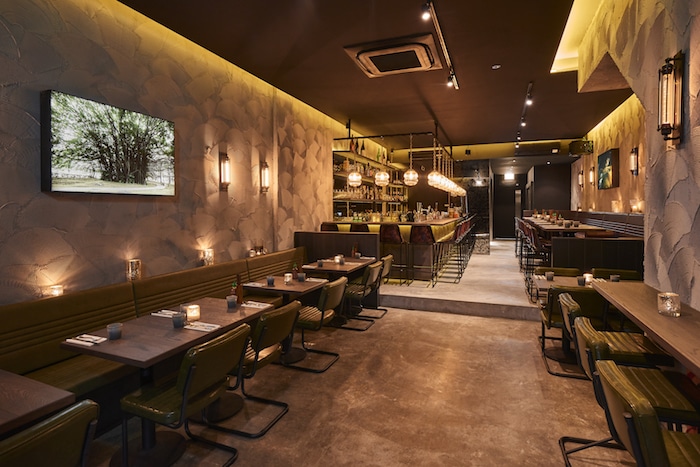 The name of this warm space adorned with walnut wood, brass, and distressed leather comes from Chef Andrew's favourite novel turned feature film The Butcher Boy. It might be a little macabre since the source material sees a 12-year old Irish boy losing his grip on reality and lashing out violently at his provincial hometown, but the name is still quite apt for a restaurant dishing out cuts of well-grilled meat from the Josper.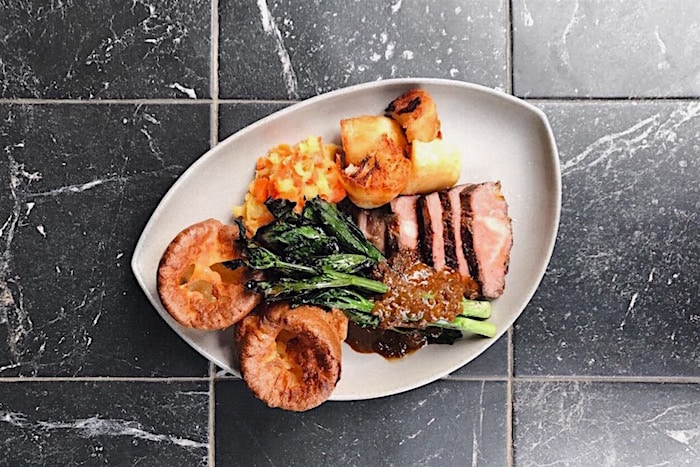 You definitely can't go wrong with the juicy Dingley Dell Crispy Skin Pork Belly (from $32 for 200g) – cooked in a salt dome to lock in the moisture – and the US Grain Beef Short Rib (from $33 for 180g), especially since they star in Butcher Boy's not-so-traditional Sunday Roast too. Both the Roast Beef ($36) or Roast Pork ($30) come paired with duck fat potatoes, Asian greens, black pepper gravy, and possibly the best Yorkshire pudding (good rise, crisp, and not overly eggy) in Singapore. We just wished the black pepper sauce was runnier so the Yorkie could have soaked it up.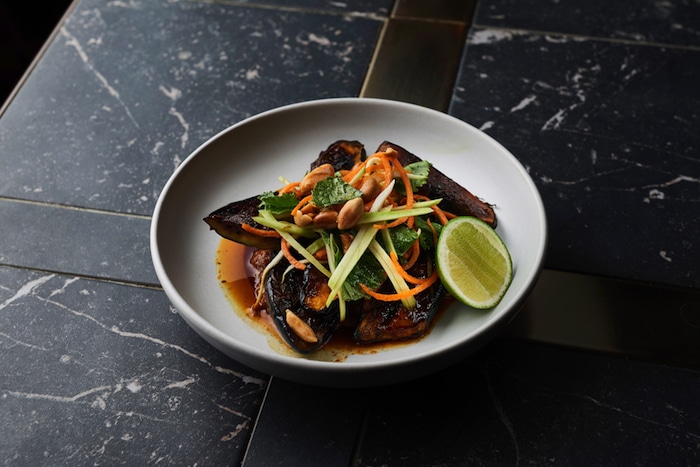 Other meats from the grill available during dinner include a beef ribeye, lamb rump and whole, Vietnamese-style grilled market fish. The dinner menu also sports small plates and buns, amongst which the stars were the Aubergine Satay ($18) and the Fried Chicken Bao ($18, two per serving). Served with a heavy, homemade peanut sauce, the former has a great texture and mouthfeel from a stint on the Josper and is balanced by the accompanying green mango salad. The yuzu mayo and shredded purple cabbage helps with the richness of the fried chicken, and while it's not the first time we've seen something like this, it doesn't stop us from ordering Butcher Boy's version either.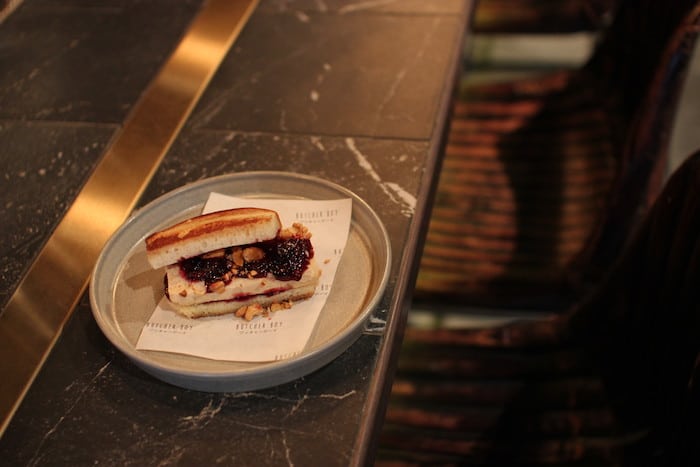 Other starters and sides worth trying include the Burrata, Nashi Pear, Kale, Beetroot Slaw ($12) with shavings of walnut and the Fried Squid ($20) with burnt corn and a Japanese-style squid ink curry. While the squid itself could use with a bit more seasoning, the lightness of the curry roux compared to the class is quite refreshing.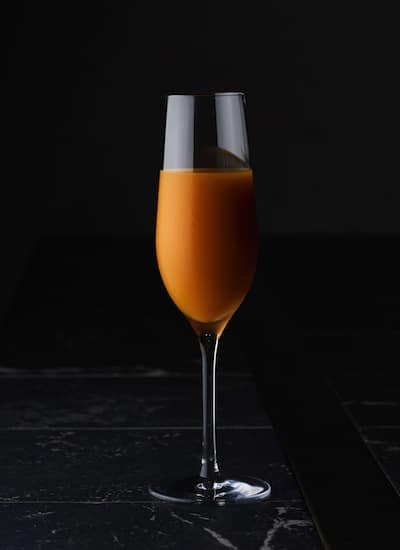 Unfortunately, I wasn't a fan of the Coconut Thai Rice Pudding ($12) with mango, an over-complicated twist on the Thai mango sticky rice with rice pudding, coconut soft serve, Thai milk tea jelly cubes and lychee granite. And though the more straightforward PBJ ($10) fared better at that time, we returned to find that they changed the dish to a cinnamon brioche toast with peanut butter ice cream, mixed berries jelly, and peanut crumble – it was initially a spiced biscuit sandwich of ice cream and plum jelly. Both times, the peanut flavour of the ice cream could be stronger, but we much prefer the (more rustic) version two.
If you enjoy herbs and spice, the Thai Basil Tini ($16) is a must. Concocted with basil and jalapeño infused Colombian gin, it leaves a nice warm glow with every sip. Those who prefer a more spirit-forward cocktail can opt for The Smoking Carriage ($22), which sees 20-year old rum stirred with caramel syrup and bitters. It's then garnished with an orange peel and served with a smoked wooden box, bound to elicit Boomerang videos.
Butcher Boy is located at 31 Keong Saik Road, Singapore 089138, p. +65 6221 6833. Open Mon-Wed 5pm-10.30pm, Thu 12pm-3pm & 5pm-10.30pm, Fri-Sat 12pm-3pm, 5pm-11pm, Sun 12pm-3pm, 5pm-10.30pm. Bar open Mon-Sun 5pm till late. Sunday roast available