City Nomads Radio: Doctor Yez, Bali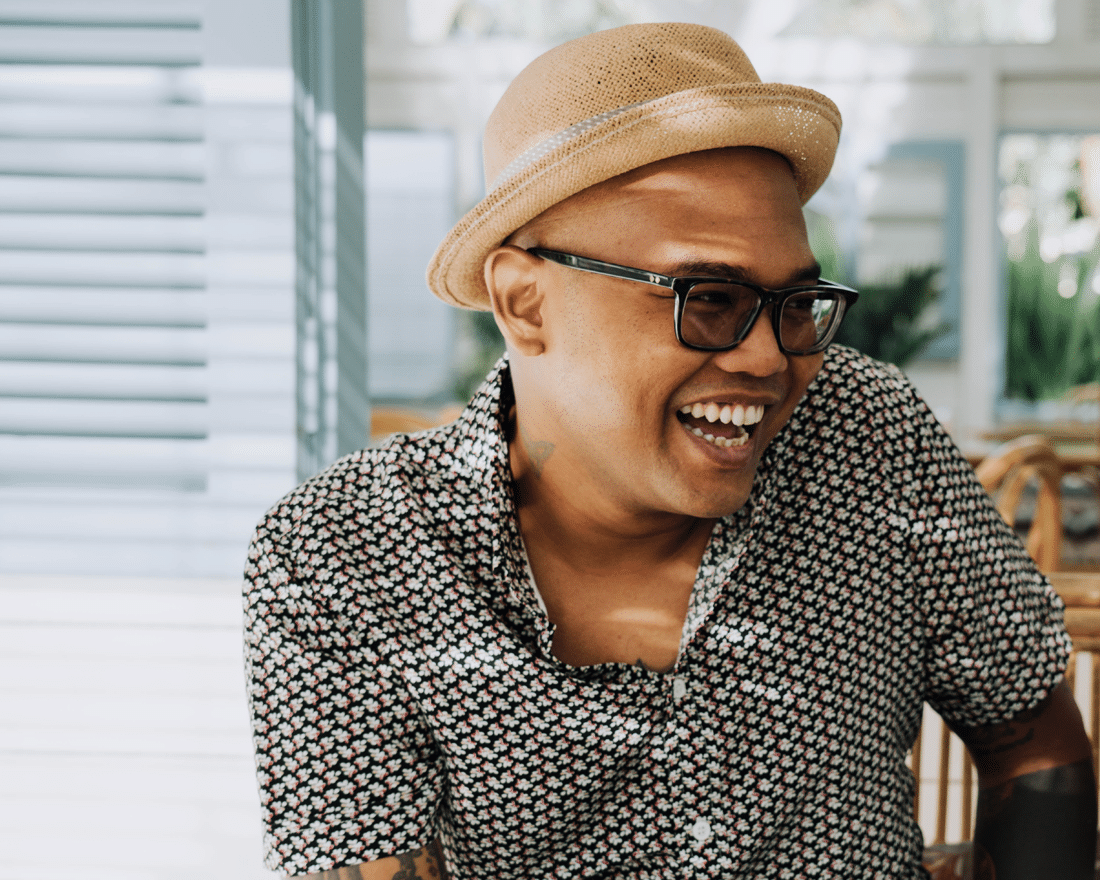 PUBLISHED April 27th, 2018 07:00 am | UPDATED May 18th, 2020 04:58 pm
The Jakarta transplant and now Bali-based DJ that is Iman Hilman, or Doctor Yez, is one of the island's most peculiar sound provider. Having worked at a record store for several years and later as a music writer for a magazine, his musical roots run all around the world, with a style that seeks to connect the mind and soul. Most times, you'll find him behind the decks on a beach around Bali, because it's known that the soulful Doctor has an uncanny ability to read crowds on the fly and apply the necessary dance floor treatment – you're going to one to skip the proverbial apple for this one.
According to your SoundCloud page, you go by many names, including Doctor Yez, King Horror, and NamiNamlih. Underneath those personas, who is Iman Hilman?
Lover, a pure pleasure seeker, 24/7 good times provider, and a passionate dancer.
Tell us, when did your DJ journey start?
I cannot really say 'when' it starts but more about 'how'. As a record collector, I spontaneously want to share with other people the music I dig and select. I worked at a record store – Monka Magic in Jakarta – for three years, and later for JUICE writing about music, meeting musicians, DJs, and seeing how people move when they are listening to a good record was definitely inspiring for me. I learned about vibe and I wanted to recreate it in my own style. My first gig was in 2006 and I remember playing tracks from The Upsetters, Dead 60s, The Revolutionaries, King Tubby, Delta V, Konk, The Clash, and Dr. Alimantado.
Have you always been a music lover?
Of course. Even if its just chanting, drums, and percussion sounds, I will enjoy it.
Do you have any other hobbies as well?
I love food and I am a certified and passionate cook. Well, I'm also the man behind another alias you didn't mention before, @lordfleaa. I use it when I turn myself into a collage maker. I think the correlation between DJing and making collages is strong – it's all about selection, cutting and pasting, and mixing and matching.
Any interesting projects that you're involved in at the moment?
I'm part of the Tantra crew, which is based in Bali. We do conceptual parties with quality and phenomenal visual works. You should check it out!
Anything cool coming up?
Paddy Grooves radio will be back on track soon and Tantra will have a studio for music production and recording.
What is your speciality?
I am the mood setter!
Where are you favourite places to play in the world?
Wherever, as long as the sound system is proper.
Imagine it's your birthday and you're throwing a party with an unlimited budget – who will be playing there?
The party will starts with an amazing drum solo from Tony Allen and continue with Space (Magic Fly), Mort Garson & Kraftwerk. After all those epic stuff, they will do a collaboration playing the Happy Birthday song instrumental dub version, recorded on tape live by Lee Perry.
Can you describe the mix you made for us?
It's one of a sunny day feeling from Bali, which I recorded in a happy mood with some friends around. It was a lovely day.
To stay updated with Doctor Yez's upcoming gigs and news, follow him on Facebook, Soundcloud, and Mixcloud.