City Nomads Radio: Jamie React, Singapore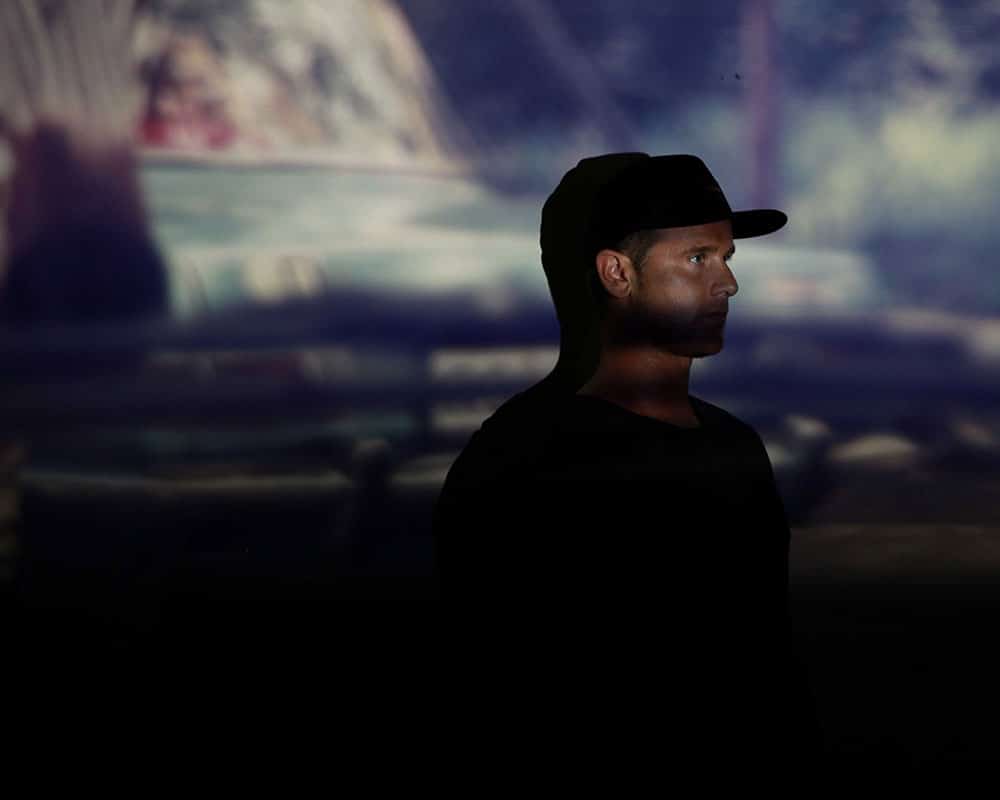 PUBLISHED December 8th, 2017 06:00 am | UPDATED May 18th, 2020 06:35 pm
Helmsman of the Singapore-started collective, TropicLab,  Jamie React has shared the decks with international guest DJs such as Alex Niggemann, Christian Smith, Nick Warren, Matthias Meyer, and Sebastien Leger. His pursuit of experimenting with all forms of electronic music has pushed his boundaries and genres, and has released tracks on Turning Wheel Records and Tech Factory Records. In this edition of City Nomads Radio, Jamie shares with us favourite studio gear, his idea life balance and the upcoming news of TropicLab.
Where are you from?
I'm originally from a small village called Aboyne, which is in the Highlands of Scotland. I lived there till I was 15, then  spent a few years in Anchorage, Alaska and Houston, Texas. I moved back to Edinburgh, Scotland again when I was 19.
What's the most fun thing you've done lately?
I quit my day job to take a two-month career break. I was working 6 days a week for the past year, so I'm going to take time out to travel, see family, and go snowboarding.
You produce music too, what is your setup like today?
I'm having a good time again crafting stuff just for playing out. Current setup is Roland TR-8 for beats, an Ableton Push and an Arturia minilab keyboard. Everything is running through Ableton on a 27" iMac via a Presonus audio interface to pair of Yamaha HS6 monitors and a Presonus 10"sub. I'm used to being a bit of a nomad so my studio gear is limited to what I can carry in an emergency (right now everything including the speakers and full Pioneer NXS decks and mixer setup fits in 2 massive pelican cases).
What is your favorite piece of studio gear currently?
Although I LOVE the TR8, actually my favorite thing right now is a VST I run in Ableton called Stutter Edit. it's so much fun to mess around with, you can glitch vocals or run stuttered programs on synths giving a really chopped up sound. So much fun.
How have your processes changed over time?
I think now having an opportunity to test tracks in decent clubs with decent sound systems as a DJ has really helped my flow and has helped me immensely in crafting tracks. Being able to gauge reaction to your production and get crowd feedback in real time is such a helpful tool to have. If it works and I like what I hear it inspires me to finish the track.
I think changing DAW was a big help for me too. Because of the way my brain works, I'm either hyper-focused or daydreaming most of the time, and now using Ableton allows me to really easily get ideas or samples down much easier and quickly into a project, and I can either finish the projects right there and then, or go back to them at a later date and pick them up easily. I'm still messy though, terribly disorganized and my desktop is full of unfinished projects…but I actually kinda like it that way.
What is next in store for TropicLab?
From an artist perspective, it's been a fun year for TropicLab. We have a home again, and I'm eternally grateful to Josh, QH, Luca, and Nadia for giving me and Haan the chance to come in and do our thing again at Kilo Lounge.  Following on from that I want to realise my long standing dream of creating a legitimate record label from TropicLab. The time has to be right and the sound has to be bang on, I don't want to just relentlessly whack out tracks for the sake of being able to have something to release regularly. Once we have identified the producers we are happy with and we get their buy in, then we can think about starting.
For sure, the emphasis will be on consistency and quality, not quantity. There is so much music out these days, it's obscene in a way, I don't want to add to the surplus, I want it to be Singaporean,  stand out, and aspire to be something like Integrity Records or Midnight Shift.
If you had to listen to one record for the rest of your life, what would it be?
Space Manoeuvres – Stage One (Space Manoeuvres Total Separation Mix). I first heard it sometime during  1999 and it still sounds fresh to me.  Every time I hear those vocals – "in deep space" – I get flooded with the nostalgia of being out with my mates on Friday night way back, heading to the Rhumba nights at our local club to get twisted. Those were the days.
What do you do to prevent the endless party loop from getting stale? 
For me, you have to keep having fun and not take yourself too seriously. If you're not having fun anymore, there is no point in going out. Like most people, I have a day job which helps balance things out, also I take a break from it all pretty regularly, do something different, take a city break or check out something new. Partying all the time isn't good for your mental health, everyone knows that. It's all about life balance, managing it properly and not ending up burned out.
Tell us something about the mixtape you've created for City Nomads.
For me personally it's been a marathon couple of years, with very big life changes and loads of ups and downs. I'm still smiling but my sound has definitely changed as a result.  I've really spent a lot of time figuring what my interpretation of Techno is, listening to different artists in different moods, and I think what comes across in this mixtape is as close a representation to what I'm feeling now. The last couple of tracks are pretty dear to me, The Roman Poncet remix of Slam's "Rotary" and then Slam's interpretation of Planetary Assault System's "Temporary Suspension"…pure gold.
Any shouts?
Kavan, Debbie and their new arrival at Midnight Shift, Haan and Thomas, Clement, thanks for the bookings! Kilo crew, Team Barley Pops, Yozhik and the Scottish Crew in Singapore for being upstanding citizens most of the time…and of course, my family.
---
To stay updated of Jamie React's upcoming gigs and news, follow him on Facebook, Soundcloud, Resident Advisor.