City Nomads Radio: Mau Mau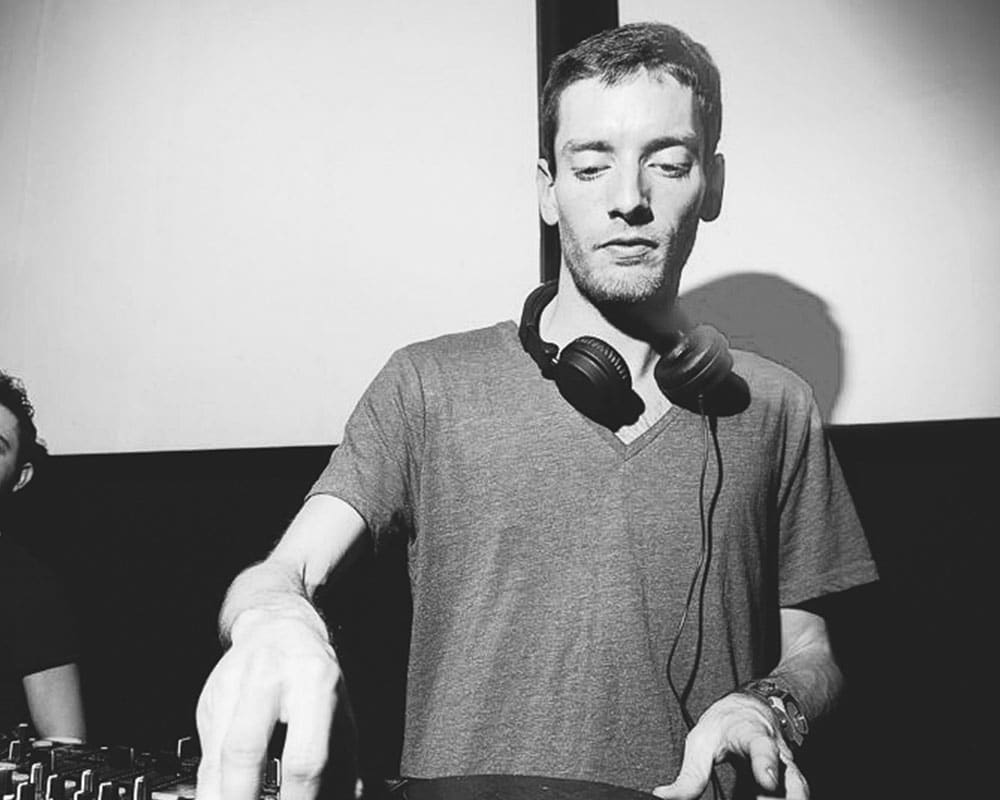 PUBLISHED August 25th, 2017 03:25 pm | UPDATED May 18th, 2020 04:58 pm
We're always on the hunt for good music and DJs for City Nomads Radio, and this issue, we've managed to get Shanghai-based DJ Mau Mau (sometimes known as Sam), who's also the music director of famous Chinese club Elevator, to share with us more on his latest project, his favourite haunts, and the party scene in Shanghai.
Mau Mau enjoys pancakes, ping pong, and searching for timeless music that makes people do terrible things on the dancefloor, ranging from Disco and House to Techno with Grit and Funk. Since moving to Shanghai in 2008, he's started the crews Baijiu Robot, TICT, and now, Shanghainese label Co:Motion together with Laura Ingalls, MIIIA, Deep 19, Raz, and Michael Cignarale. Through the years, he has organised some of the city's craziest one-off warehouse parties, as well as club nights at the likes of Shelter, Arkham, Lola, and Dada, before eventually finding a home at Elevator.
In his career, Mau Mau has shared booths and stages with some of his favorite artists, including Solar, Tim Sweeny, TM404, Todd Terry, Steve Bug, TEED, Eats Everything, FJAAK, and performed at festivals like MIDI, Strawberry, Dragon Burn, Shalanaya, and the notorious Schwinehund Teknival.
Where were you born and raised? When did you move to Shanghai?
I was born in South Bend, Michigan, in the US, and grew up in a small town in Maine (about 8,000 people) called Cape Elizabeth. I first came to Shanghai in 2006 for an exchange program to study Mandarin, then moved back after finishing my studies in the States in 2008.
How would you describe your sound to a stranger, in less than 10 words?
Things that make me want to dance.
What was the most fun event you've done lately?
The last MEDUSA night at Elevator (the club I help run in Shanghai), a monthly LGBT party with a focus on house music, thrown by Michael Cignarale – was really fun. Shanghai is a city where people go to clubs, even the underground ones, for so many reasons. It's pretty special when it feels like everyone in a packed sweaty room is on the same vibe, open to each other and the music.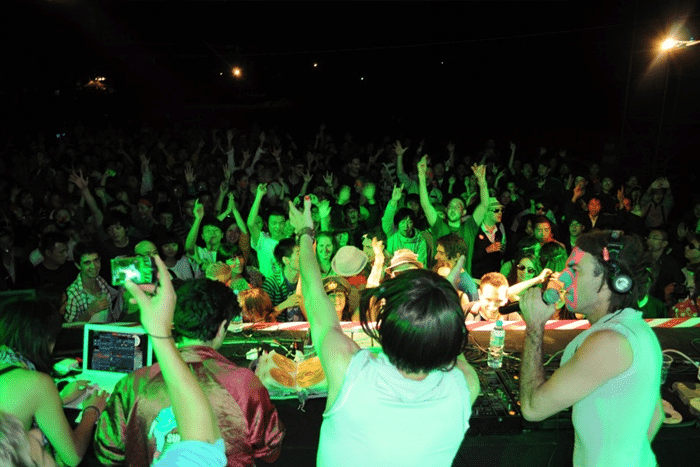 Who were some of the first DJs you ever saw that made you want to do it yourself?
I grew up and went to school in places with no real dance clubs. My first year of college I ended up becoming friends with a DJ named Diction, who was playing a lot of events on and around campus. He ended up teaching me and my roommate the basics of mixing, which basically got me hooked. When I came to study in Shanghai, Trix at Bon Bon and Tootekool at Logo were both big inspirations, and more recently Raz and MIIIA. As far as international acts I've seen over the years, Axel Boman, Derrick Carter, DJ Dustin, Kink, Move D and Jane Fitz have all blown me away.
How's the scene shaping like in Shanghai, or China in general?
It's been growing fast for a while now, both in Shanghai and around the country. The number of clubs, promoters, and DJs – and more importantly, people out dancing – is really encouraging. It's been a while since I've been able to travel around China, but there are more underground clubs popping up in cities that previously haven't had much besides maybe a live house or dive bar (Unitt in Qingdao, Loopy in Hangzhou) that are run by good people who are passionate about the music.
Any upcoming acts we should be looking out at Elevator?
I'm really excited for September. Emmanuel from ARTS starts the month at MIIIA's Room 303 night; then the micro/wave crew is bringing Einzelkind for their one year anniversary. The middle of the month, we have Tim Sweeney for a Rainbow Disco Club event, and then a Mood Hut showcase with Jack J and Neo Image. The MEDUSA party mentioned before also has an anniversary, then at the end of the month Co:Motion is bringing back DJ Dustin from Giegling, one of my favorite DJs in the world.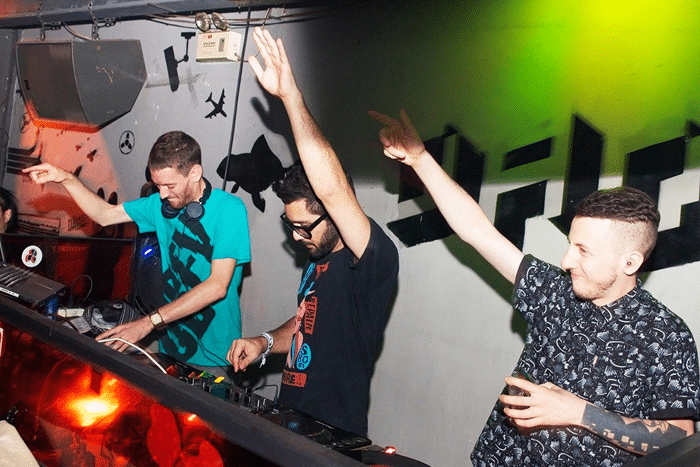 Where are your favourite haunts (cafes, restaurants, bars) in Shanghai?
For restaurants, Lotus Eatery has amazing home-style Yunnan food – we bring pretty much every DJ there, and friends have given up going anyplace else for their birthdays. I've never been much of a bar person. I would rather have a drink on the street, in a park or at a friend's place listening to their music – but for parks, I'd recommend Xujiahui Park or the West Bund waterfront.
Tell us something about the mixtape you've created for City Nomads.
It's a recording from last Thursday night at Elevator, a monthly party called NO (B)ORDER thrown by a group of Japanese, French and Russian guys. There are lots of tracks that I'm loving at the moment, and lots of sweet little mistakes to make it feel human. Listening back, it's kinda all over the place – bits of Chicago, dub, acid, minimal – but I guess that's always been part of the fun of DJing for me, trying to find ways to stitch together tracks with different styles or from different eras, and keep some kind of continuity of vibe or groove.
Any shouts?
City Nomads for the chance to do this (and putting up with my lateness). The whole team at Elevator, who don't get nearly enough credit for what goes on in the club, and everyone on the dance floor for helping to keep this culture alive.
---
Stay updated with Mau Mau's upcoming gigs and latest news by following him on Facebook, Soundcloud, and Resident Advisor.