Weekend Guide to Shanghai: For Your First Time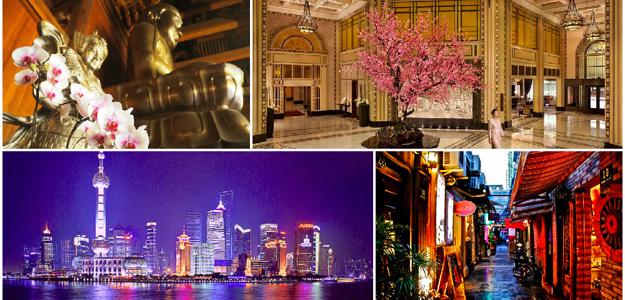 PUBLISHED May 20th, 2015 04:00 pm | UPDATED June 19th, 2020 07:41 pm
It's been 7 years since my last visit to China, and my first trip to Shanghai. I've heard many stories of how vibrant a city it was, and of course how much change it had undergone in the past 30 years. You only have to look at photos like these to realise that Shanghai might be only other city apart from Singapore to have been subject to such an enormous change in architecture.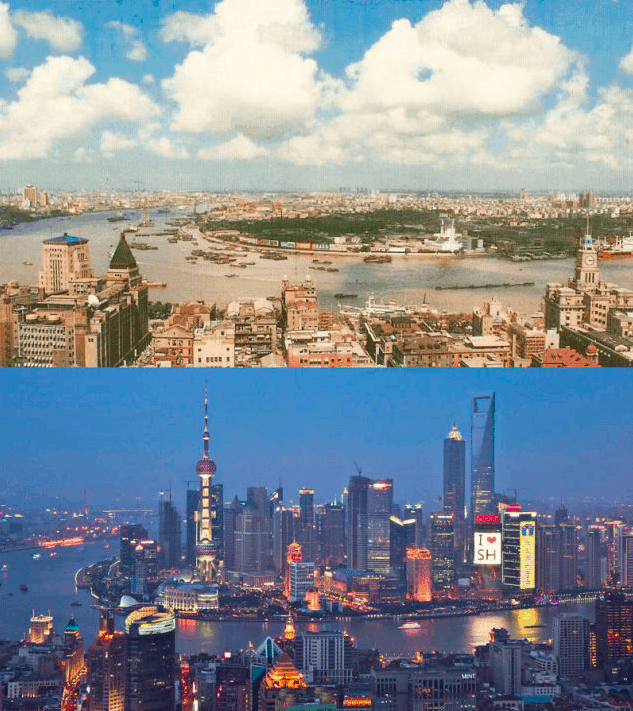 Shanghai has changed quite a lot in the past 30 years
Touching down at Pu Dong and unfortunately having a pretty horrid 'taxi' experience into town at 6am, I was amazed to see at dawn how interesting a city Shanghai was going to prove to be.
To start, let's get some facts right. Shanghai's history is one of pride, outside foreigner influence from the French, English and of course the Japanese. I can only describe the architecture as a massive amalgamation of classic colonial architecture, modern skyscrapers, antique-style Chinese buildings and a whole lot of bright lights. In many ways, Shanghai gives off a very European feel and in many areas, if it weren't for the Chinese road signs, you could think you were in a European capital city.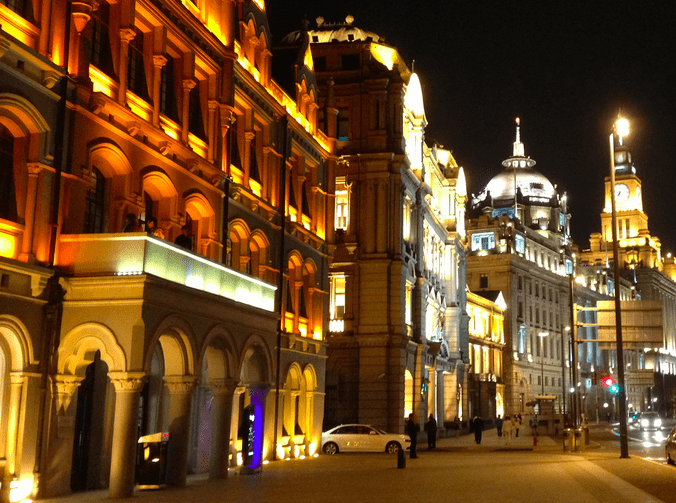 Anyone else feel like they're in Europe?
Whilst there are many hotel options in Shanghai, the Fairmont Peace Hotel is the clear option if you're looking for somewhere that's not only luxurious, but offers an amazing slice of Shanghainese history and culture. Located at the far east corner of Nanjing Dong Lu (East Road), right on the Huangpu river. There's something very 'Grand Budapest Hotel' about the Fairmont Peace Hotel. Think old world-class charm, ornate chandeliers, royal carpets, and with fantastically unparalleled views of The Bund.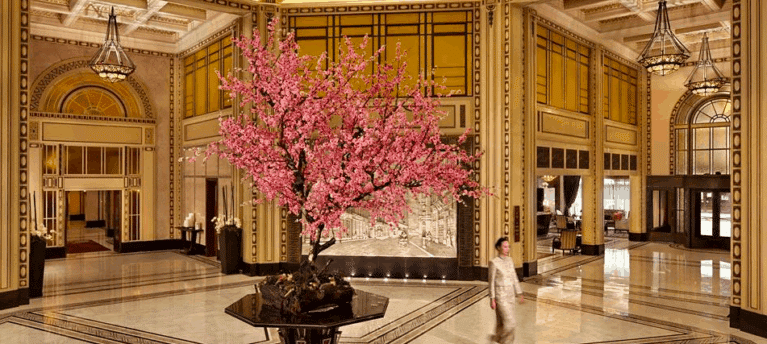 This is just the lobby of the Fairmont Peace Hotel. You can imagine how gorgeous the rest of the hotel is
The hotel is also home to one of Shanghai's oldest and most frequented Jazz bars, so if you're looking for a night to dress up, sip martinis and listen to some Jazz to take you back to the 1920s, this is your place.
DAY 1
From the hotel, you're perfectly positioned to walk straight onto Nanjing Road, which in many ways is the central artery for shopping in Shanghai. Over the eastern side of the road you'll find more Chinese-style tourist shops. This progressively works into more mainstream shopping and a mix of Chinese and International brands. By the time you get to the Nanjing Xi Lu (West Road) side, the shopping takes a high-end turn and feels very much like Orchard Road in Singapore.
If shopping is your thing then you could easily while away an entire day on this street alone. However, I'd really recommend making a stop at People's Park. Located in the southern part of the park is the extraordinary Shanghai Museum, which has an impressive selection of historical items from China's history.
Still energetic? Head further west up Nanjing Road and visit the Jing'an temple, a Buddhist shrine that dates back to 247 CE! Highlights include the Buddha in the Precious Hall of the Great Hero and the Guanyin Hall.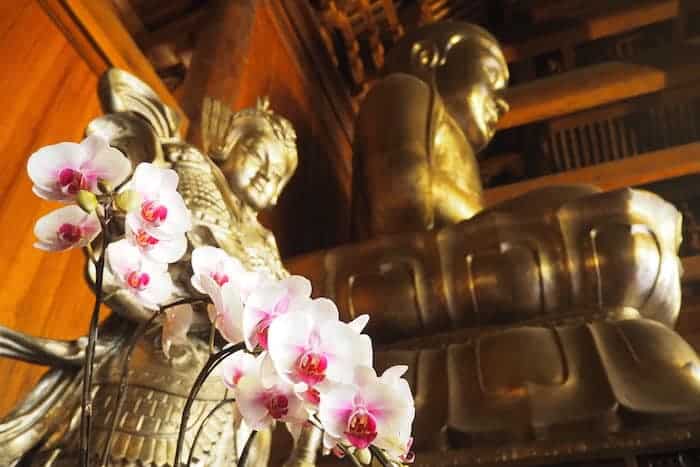 At this point it should be evening, and you could head back down Nanjing Road, or check out one of the grand Chinese restaurants like Crystal Jade, Dragon Phoenix, or Xiaoshaoxing. Alternatively, Huanghe Road or Wujiang Road both have a huge selection of eateries.
End the night with a magnificent view of the Bund across Huangpu river and enjoy some Jazz performances by aged maestros and cocktails at Fairmont's The Jazz Bar.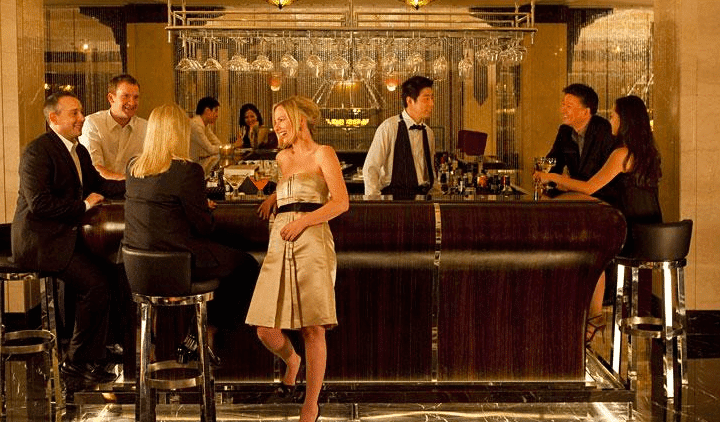 The Jazz Club at Fairmont. Photo credits to Fairmont Hotel
DAY 2
Day 1 should have tired you out on the shopping front, so now it's time to get cultural.
First head to the 'French Concession area' (Shànghǎi Fǎ Zūjiè), a premier residential area of Shanghai. This gives visitors a flavour of some of Shanghai's foreign influences from the 20th century.
From there, hop in a cab to the trendy areas of Tianzifang and Xintiandi – my personal highlights of the trip.
These two micro-areas show a very different side of Shanghai. I can only describe it as how the old architecture has been redeveloped to suit a modern environment, leading to a whole eco-system of cool restaurants, bars and cafés. The Tianzifang neighbourhood comprises of a labyrinthine of alleyways off Taikang Road – expect arts and craft stores, craft beer stops, tea shops… pretty much everything. If you've ever been to London's Camden market, this area has a similar vibe.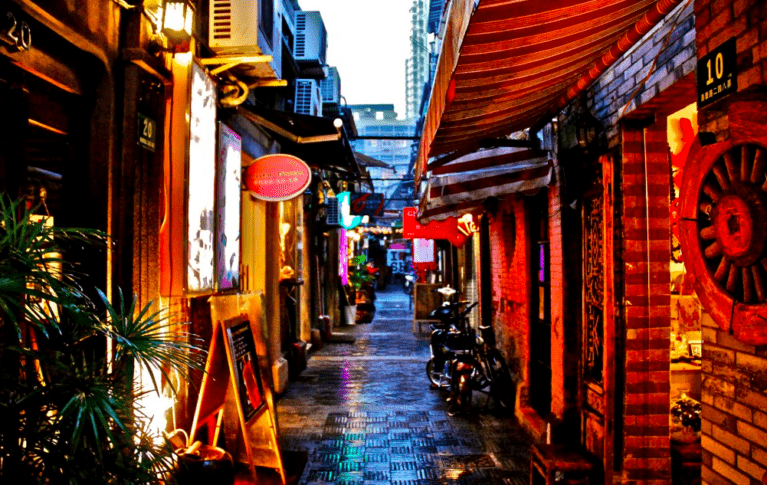 Xintiandi, however is starkly different in character, with much more open spaces, and wider pedestrian boulevards. Having said that, be sure to explore some of the lanes around Madang Road as there's an eclectic mix of trendy bars and restaurants open at night.
DAY 3
Time to see the old and the new of Shanghai in one day. Starting in the southern area around Shanghai Lao Jie,  an area almost untouched by Shanghai's colonial concession days. Around these narrow alleys you'll find Ming and Qing dynasty architecture and antiques (watch out for fakes!) and the eastern Taoist temple of the Town God – Chenghuang Miao.
Once you've finished up here, take a taxi and head for an afternoon and evening in The Bund. This modern metropolis hardly existed 25 years ago and is now in many ways the pride of Chinese economic growth.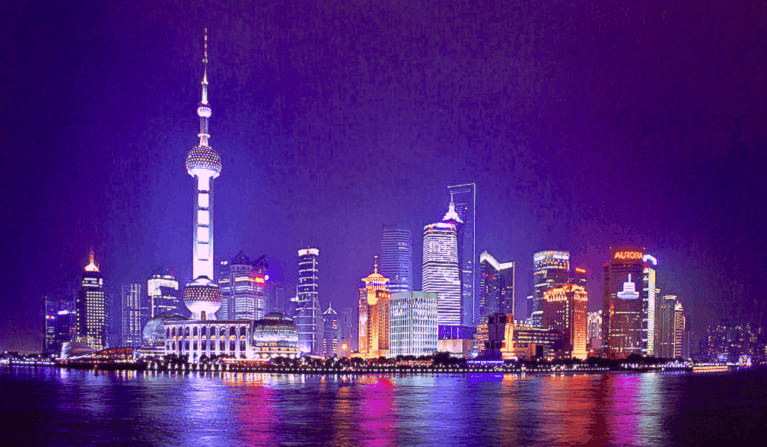 Topping the skyline are the Jin Mao Tower , Shanghai World Financial Center, the Shanghai Tower and the Oriental Pearl Tower. All of these buildings are available for tourist entry. However, the Shanghai World Finance Centre's 100th floor all-glass observation deck makes for a spectacular experience and view.
At night, head to one of the many rooftop dining options such as M on the Bund or New Heights at Three on the Bund. Both superb options make for a final night of excellence in China's premier city.