City Nomads Radio: Rory 'Spencer' Kirkham, Bangkok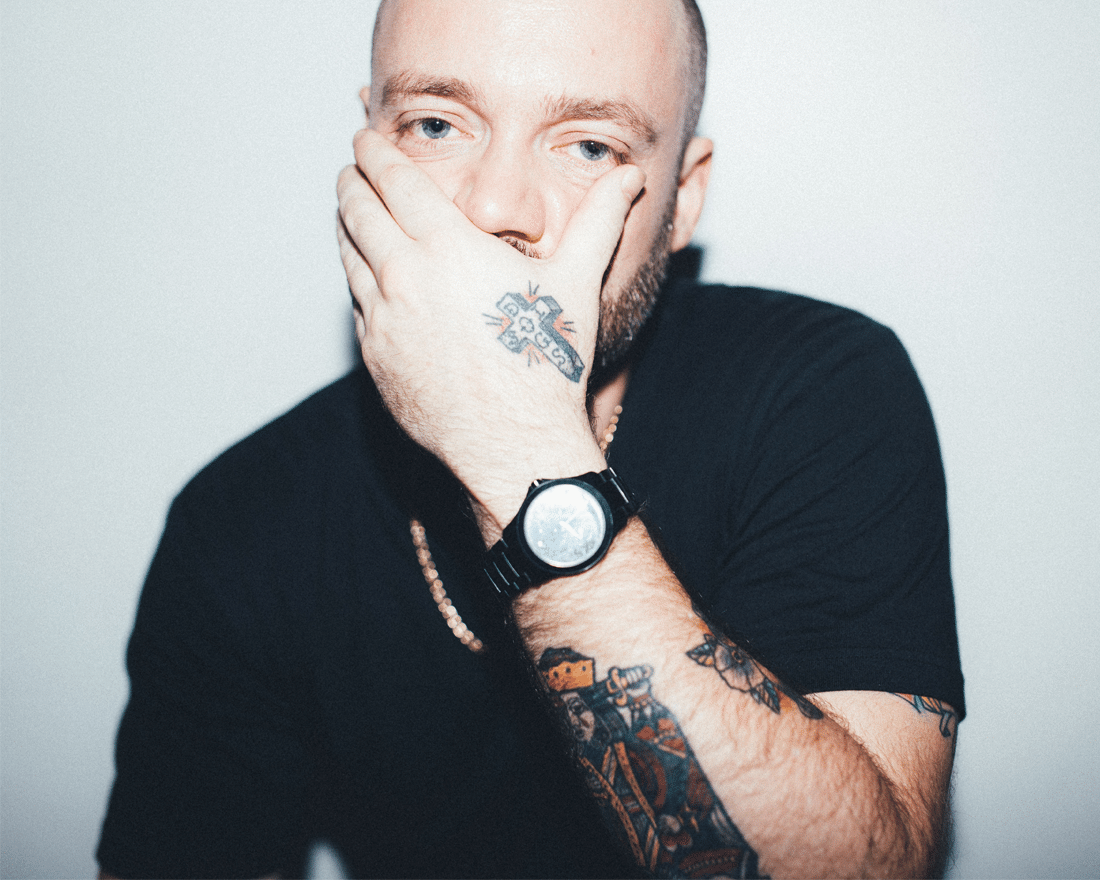 PUBLISHED August 3rd, 2018 11:48 am | UPDATED May 18th, 2020 04:58 pm
Rory Kirkham has making music for as long as he can remember. The Canadian-born DJ first dabbled with grunge in the 90s, and he became heavily involved in the Vancouver punk rock scene. He later shifted into hip-hop, breaking into the local DJ scene under the moniker 'Spencer', all while holding day jobs as a salesman, cook, and valet. Since moving to Bangkok in 2013, things have gone on the uppity up, forming one-half of house and techno duo Soi Dogs and Dark White, which leans towards disco, soulful house, and funk.
Together with his partner Walt, he's performed at major Bangkok clubs like Violett, Sing Sing, Safe Room, Glow, and played key sets at event series Kolour, Deep Dark Duck, and Mustache Takeovers. They also run an event called 'Tribalism', which focuses on the percussive side of house and techno. When he's not busy DJing, Rory work as an agent for Supermodified Agency, bringing plenty of top-notch underground acts to the region. This edition of City Nomads Radio, we talk the city's hottest clubs, what's trendy now, and his pet peeves when playing a set.
Hi Rory! First up, where's the hottest club in Bangkok at the moment?
In my opinion, it could be any number of places on any given night. We're lucky to live in a market that has a saturation of underground options: Beam, Glow, Sing Sing, Mustache, Violett, Safe Room.
Having good sound, lighting, reasonably-priced drinks, tickets, and quality programming should be a standard. The venues need to cater to the scene and not the other way around. Our tribe, our vibe. Wednesdays at Violett has been a lot of fun recently though.
What made you want to relocate to Bangkok in the first place?
This might sound cliché, but my decision to move here was one of those 'take a risk' moments you hear people talk about. I've been doing music as a hobby since my teenage years, and every adult in my life had told me it was risky and I should have a backup plan. But after 10 years, I was miserable. I was dating this girl who decided to move, and she told me to quit my job and join her. I did it and it was the best decision I've ever made. Take risks!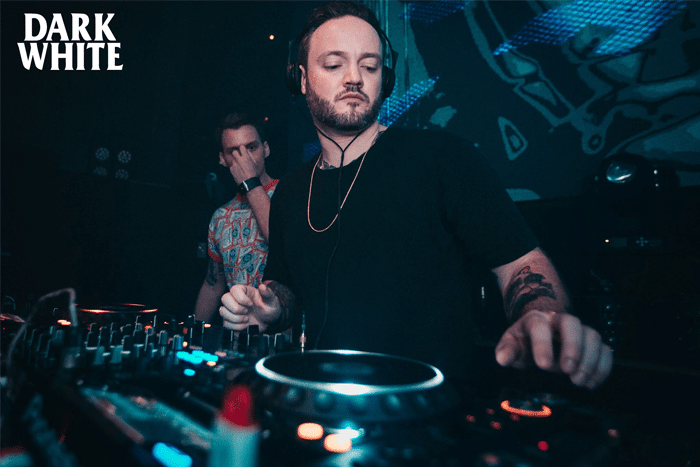 How's the underground music scene evolved since 2013?
When I arrived in Bangkok in 2013, I wasn't active in the underground music scene at all. At that point there was really only one venue to get this type of music week in and week out, and that was Glow. Now, we have five to six options on any given night, plus a plethora of festivals throughout the year offering underground stages – like Wonderfruit, Kolour, 808, Together Festival, and Dropzone. The style being played has changed and there has been an exponential growth in the number of DJs, producers, and promoters too.
You work on Soi Dogs and Dark White together with Walt. What is it about you two that works together so well?
We met early when both of us had kind of arrived in Bangkok and at the time we shared some similar tastes in really obscure rappers and genres of music. We decided to work together and things just kind of clicked from the start. We're quite different so we kind of compliment each other, but across a range of genres our taste has remained in line.
Tell us a bit more about your solo gigs. What kind of music are you playing nowadays?
The past month, Walt has been away and I've been playing lots of solo gigs, but I don't do that very often. DJing is still very much a hobby to me and not a career path. About two years ago we made a shift to focus more on organic sounds and house music as opposed to electronic or industrial sounds and Techno. At the time, we didn't really know what it was but now it would be what is branded as Afro House. Beatport has created an entire separate chart for this so you can hear it everywhere, so now we are experimenting with other sounds again.
I'm not trying to be the most popular DJ, I don't want to follow trends and when I hear someone else play a track in Bangkok I remove that from my playlists and take it out of my rotation.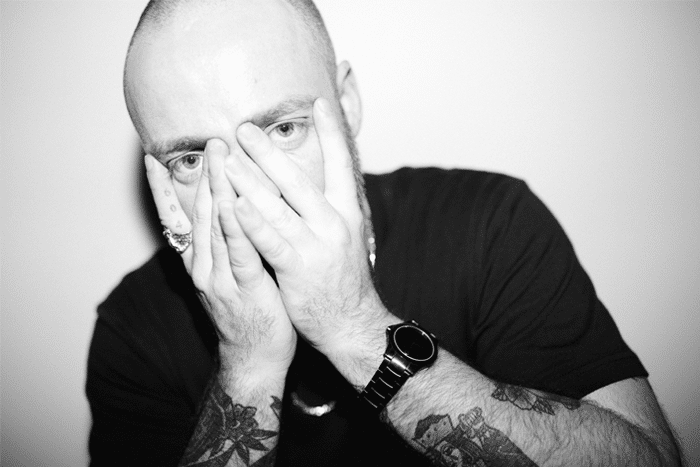 What style is particularly trendy at the moment?
'Afro House' and 'Melodic House'. I honestly hate that Beatport created charts for these two styles. We need to have less terminology surrounding this stuff – it limits people's frame of mind and creates blinders in a scene that should be open-minded. I cringe when I hear people complain about Tech House or say they only play Melodic House.
Say you weren't a DJ or in the music industry. What would you be doing?
I'd be in Canada hating life, trying to hold on to my B-boy career and being an all around grumpy old-head that wished he had taken a risk.
Your top three pet peeves when playing a set?
Number one to 9999, is cellphones. I don't want to be filmed or streamed or pose for photos. I don't want to see people filming themselves or spinning in circles trying to capture a dark ass party to show to someone else. The absolute worst is when they turn the flashlights on with their phones and put it in your face. Just put them away and enjoy yourself.
Number two is warmup DJs that want to be headlining. My advice to beginners would be to find a mentor and actually listen to them when they talk and play. Warming up is more difficult than headlining in a lot of ways. It's a rite of passage but you need to do it correctly. Number three? Poorly EQ'd booths or sound systems.
Where do you see underground music in five years?
Growing. It's a worldwide phenomenon and the future is bright!
Keep up with Rory's projects and collaborations: Soi Dogs, DARK WHITE, and Late Night Bangkok. Upcoming events include Kolour Beachside in Pattaya, 'Tribalism' at Glow, and a charity event with proceeds going to a foundation in Thailand.