Common Man Coffee Roasters Has A New Barista Academy That's Open To Public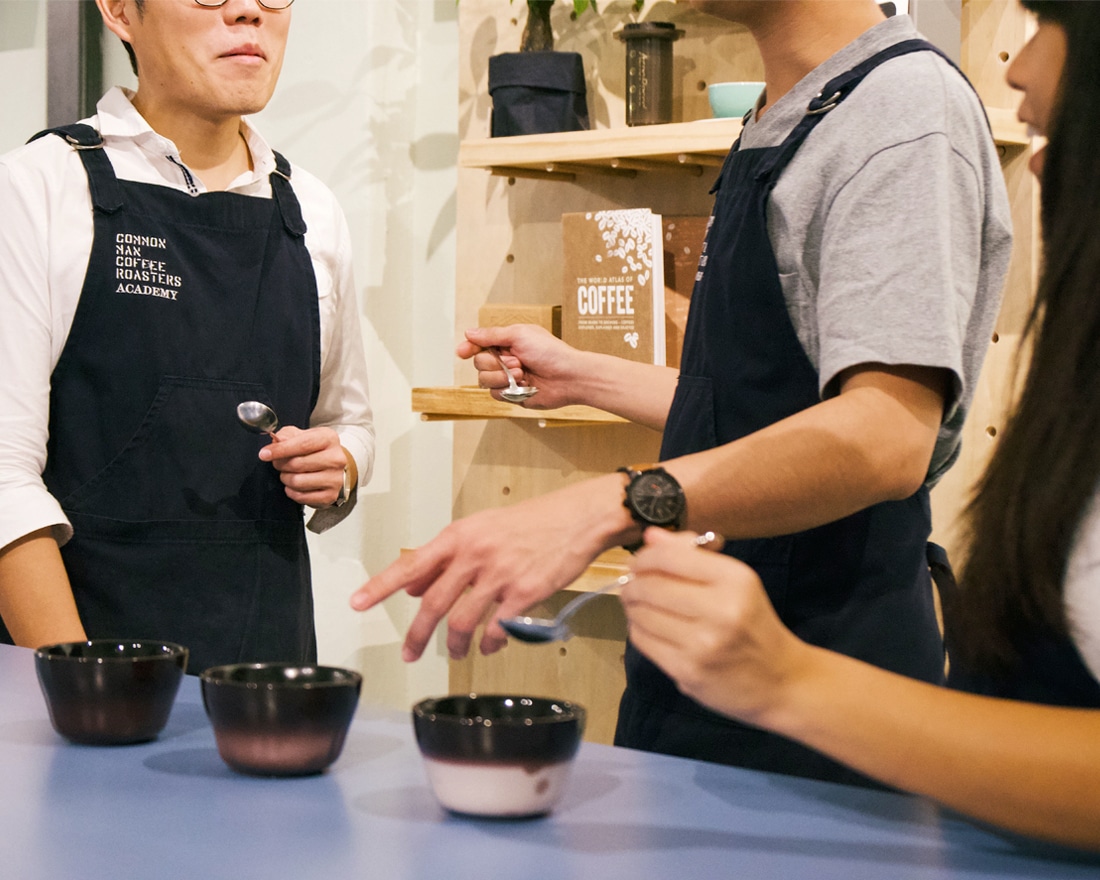 PUBLISHED December 17th, 2019 05:00 am | UPDATED May 18th, 2020 06:58 pm
Always wanted to know how your favourite barista creates the gorgeous swan from foam on your latte? Together with the popular Singapore coffee joint Common Man Coffee Roasters, now you can. The specialty coffee roaster, wholesaler, and cafe used to run an academy solely for baristas, but they're now opening things up to the public.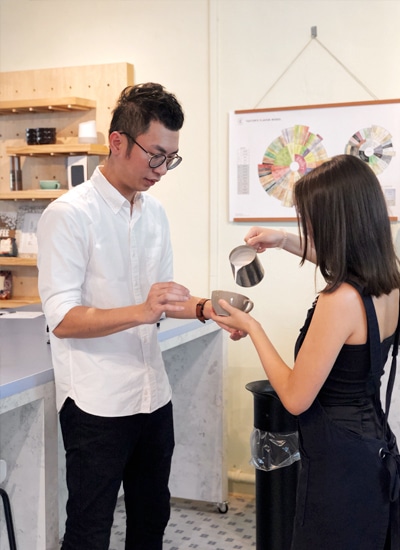 The new academy along Chin Swee Road, between the vibrant neighbourhoods of Chinatown and Robertson Quay, boasts a full-fledged 1,000 square ft space. Common Man's signature selection of Loveramics ceramic-ware line the brass shelves up front along with a comfortable seating area. It's at the back where the training takes place.
Whether you're a seasoned professional, aspiring barista, or just a general coffee lover, there's a course for you. In fact, their curriculum was developed alongside the prodigious Australian Barista Academy (flat whites were purportedly first created in Australia), so you know there's a solid foundation there.
The academy currently offers four core three-hour workshops across all levels, and if you're a new learner, the Fundamental Barista Skills (S$190) course is for you. Build practical skills in hands-on activities, from brew parameter adjustments to milk steaming and espresso preparation. Want to go black? The Fundamentals of Manual Brewing (S$150) course takes it back to basics with brewing devices like the AeroPress, Clever Coffee Dripper, and Kalita Wave.
The two other offerings are Latte Art Techniques (S$200, because those Instagram-worthy hearts aren't going to pour themselves) and for those looking to take things up a notch, the Sensory Skills and Coffee Knowledge (S$250) course – covering cupping, tastings, and a complete olfactory sensorial experience.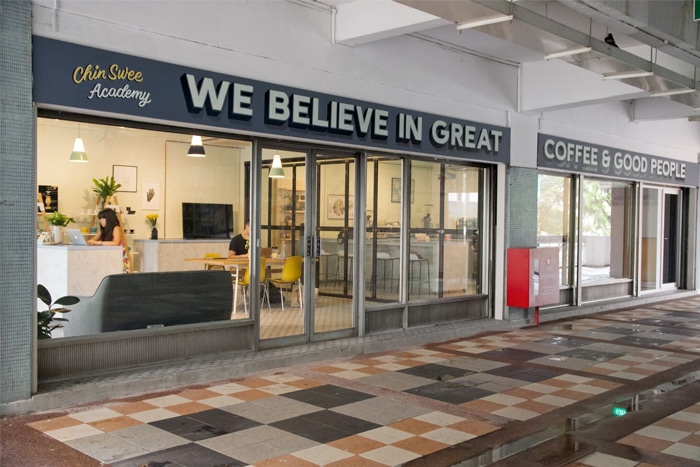 At the end of the session, you'll walk away with a breadth of new experience in the art of coffee making, a delicious 250gm bag of Common Man coffee, and a certificate of participation to hang in your living room so everyone now knows that you can make a mean cuppa joe. I mean, how did humanity survive before coffee?
CMCR Barista Academy is located at 52 Chin Swee Rd #03-71, Singapore 160052. Workshops and classes are held twice daily from Mon-Sat.