La Brasserie: Cuisine Of The Sun From South of France Shines Brightly The Fullerton Bay Hotel, Singapore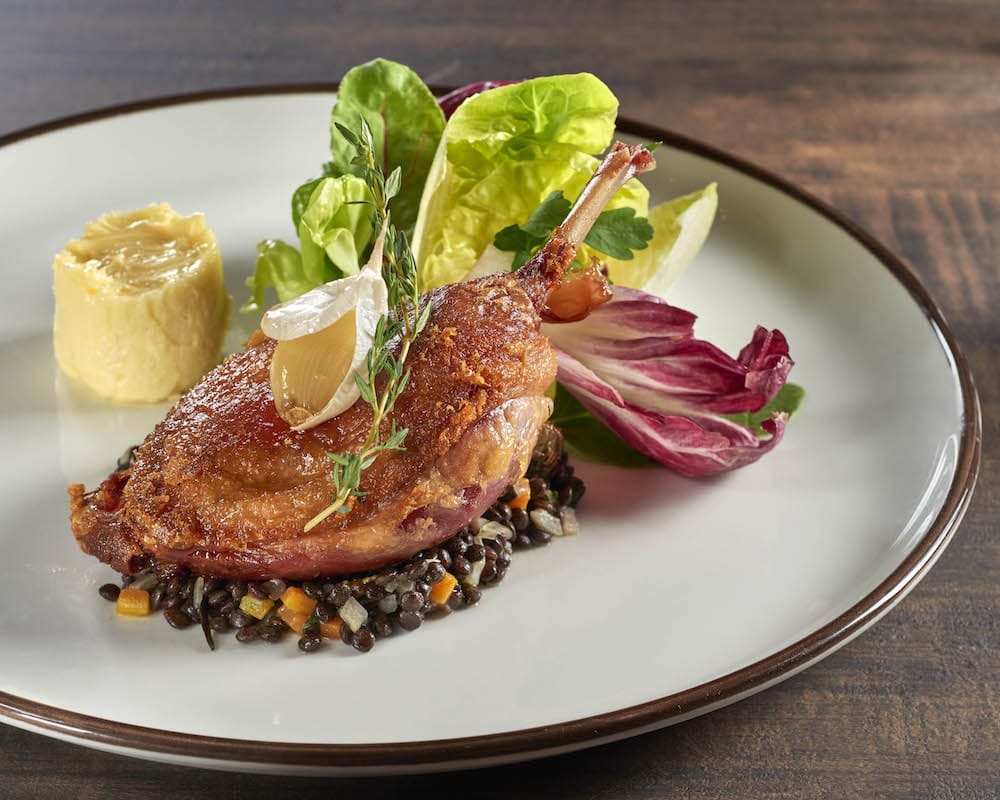 PUBLISHED August 21st, 2017 07:00 am | UPDATED August 23rd, 2017 01:56 pm
Blessed with 330 days of sun a year and less humidity than Singapore, the south of France is one of the best places to live in the world. The constant sunshine has influenced the region's food, better known as "cuisine du soleil", or cuisine of the sun. The refurbished La Brasserie at Fullerton Bay Hotel echoes this celebration of sunshine with breathtaking 10-metre high floor-to-ceiling windows that welcome the tropical rays and present a stunning view of the gorgeous Marina Bay waterfront. Together with a new menu and the revitalised, contemporary interior, they're bringing a slice of southern French dining, as well as brasserie classics, to our shores.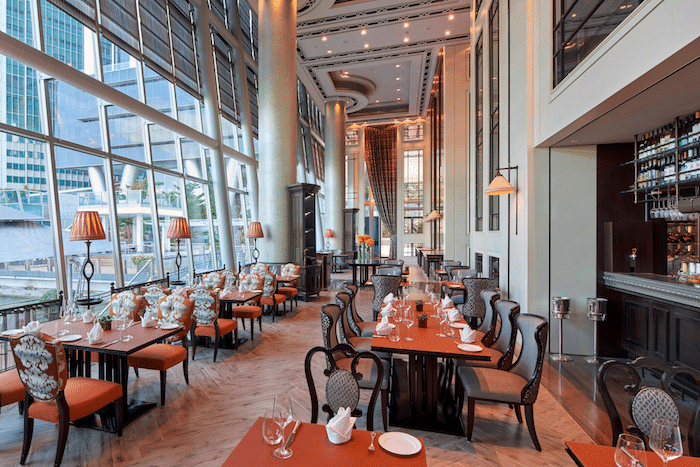 As with all French dining, there's onion soup to be had – and the Traditional Onion Soup ($19) certainly doesn't disappoint. Smothered in a layer of gratinated gruyere cheese and sourdough, the soup is heavily flavoured with sweet caramelised onion and a strong beef stock. Served piping hot, it's the perfect comforter for rainy days.
For sunnier times, La Brasserie's signature Lobster and Scallop Carpaccio ($33) is a lighter start to the meal. Thinly sliced Boston lobster, Hokkaido scallop, and seasonal black truffle are arranged artfully and finished with black truffle oil and fresh lime juice, allowing the individual ingredients to shine without overpowering each other.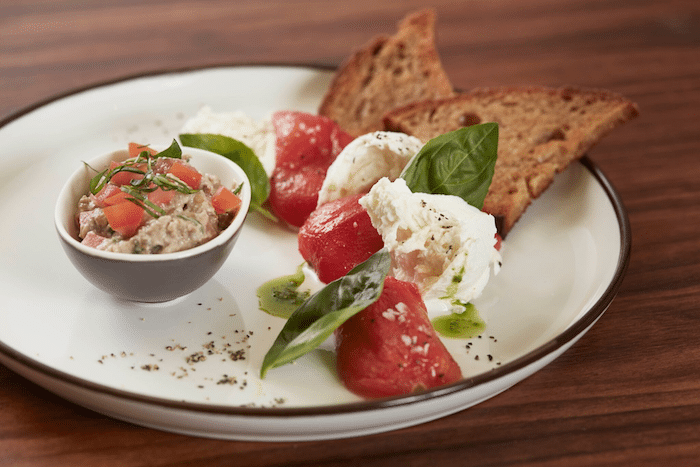 The Aubergine Caviar Tartine ($19) is among the new additions to the menu, with a Middle Eastern and Mediterranean influence that's manifested in the char-grilled black eggplant that's combined with Roma tomatoes, garlic, parsley, and extra virgin olive oil to form a savoury spread. Wood-fired Poilâne bread from France serves as a vessel for the mix, as well as fresh buffalo mozzarella and a bright tomato confit.
Equally refreshing is the Hot Smoked Balik Salmon ($21), which features a surprisingly mild and tender smoked salmon that's sous-vide and torched after a bout with Japanese binchotan charcoal. The fish is complemented with crème fraîche, sherry vinegar-steeped fennel, and an Ouef Mollet style deep fried quail egg.
Meat lovers will appreciate the Côte de Boeuf ($99), a 500g thyme-butter basted Australian A4 Wagyu Ribeye on the bone cooked in a Josper oven meant for sharing. You'll get to customise your steak just the way you like with the wide selection of three salts and nine mustards to complement the meat. Choose from the more exotic fine red and Viking smoked salts, the classic pommery and English mustards, or go for a mix of both to explore different condiment combinations with the juicy beef.
Another French classic, the Suprême De Canard Confit ($39) is a traditional duck confit cured for four hours in a blend of sugar, salt, and spices, and made crisp with a pan fry. The duck leg sits on the requisite bed of lentils, slow cooked with carrots, celery, thyme, and sherry vinegar. Completing the dish is a butterhead lettuce salad and pomme purée made of ratte and local potatoes.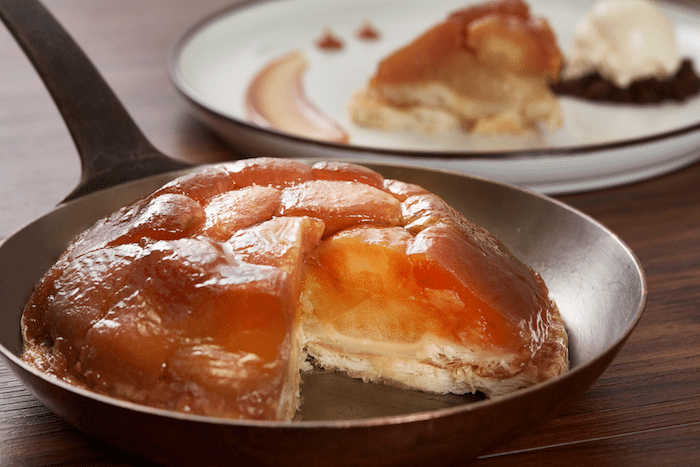 Desserts are settled with the Tarte Tartin ($32), an apple crumble-esque bake with housemade millefeuille. Made to share, Granny Smith apples are baked with caramel and topped with the pastry, before being drizzled with a decadent, sticky toffee sauce. Double Tahitian vanilla ice cream and a chocolate cookie crumble act as the topping on each hot slice, creating a delicious contrast and adding further dimension to the dish.
On our tropical island of eternal summer, there's no better place to celebrate cuisine du soleil and French brasserie classics than at the scenic La Brasserie, as you admire the sunlight glistening off the waves of the waterfront while tucking into some delicate, thoughtfully prepared grub.
La Brasserie is located at The Fullerton Bay Hotel Singapore, 80 Collyer Quay, Singapore 049326, p. +65 6597 5288. Open Mon – Fri 12pm – 2.30pm (lunch), daily 6.30pm – 10.30pm (dinner), Saturdays and Sundays 12pm – 3pm (brunch).