Designs on Asia: Treeline Urban Resort In Siem Reap Celebrates Cambodian Art & Design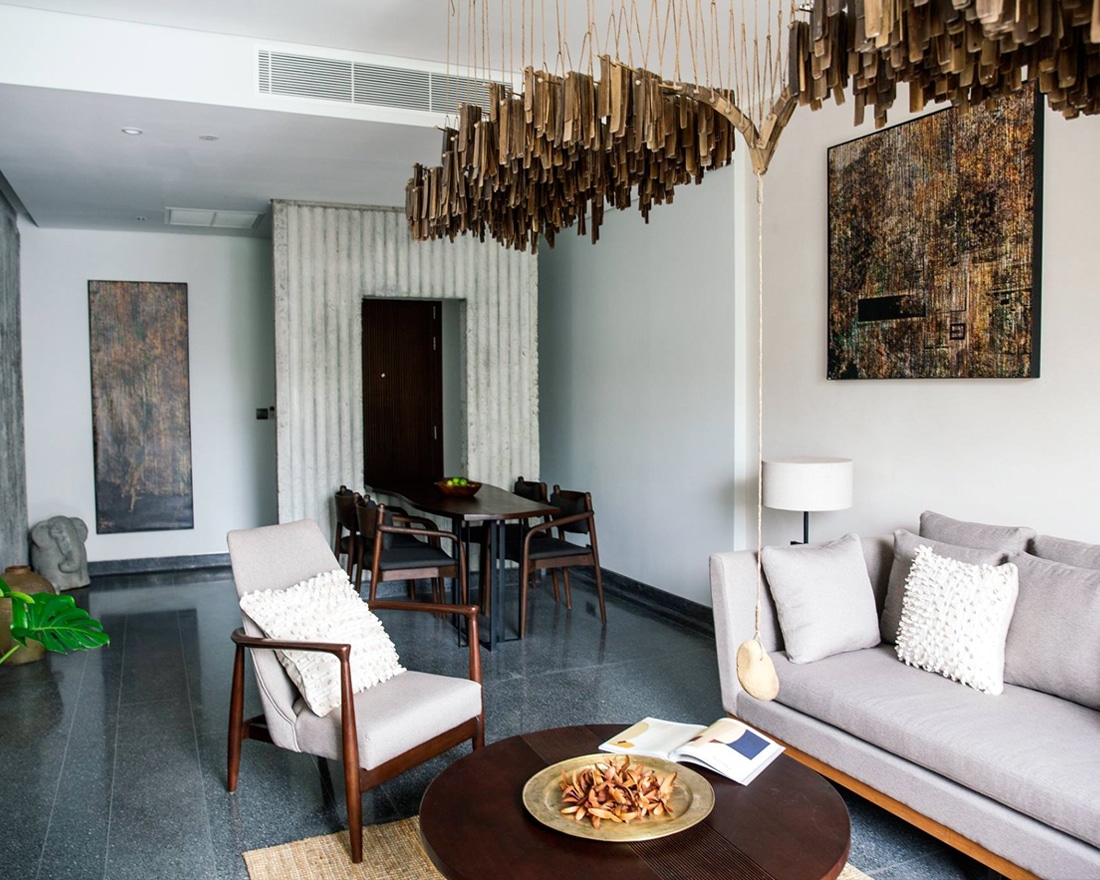 PUBLISHED September 6th, 2019 06:30 am | UPDATED May 18th, 2020 04:57 pm
It's always a shame when quaint properties are torn down to make way for newer and shinier projects, but sometimes, something quite spectacular emerges. In this case, it's an old riverside hostel along the banks of Siem Reap River that's been transformed into Treeline Urban Resort, a gleaming tribute to Cambodia's rich art and creative pedigree.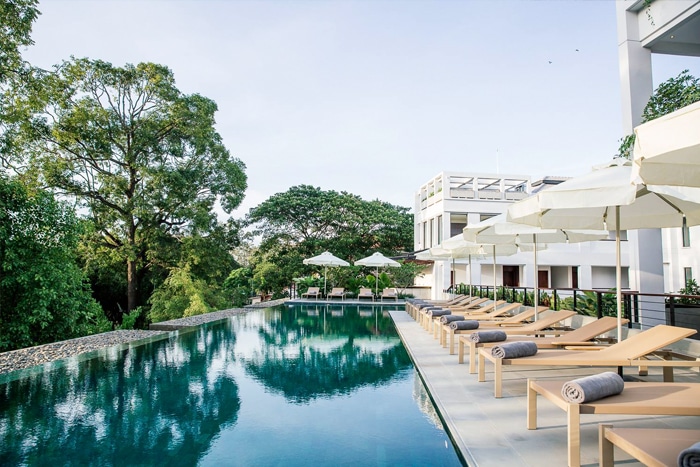 Three years in the making, the result is a striking 48-room masterpiece combining cubist and linear design with influences from Japanese minimalism, Nordic functionality, and naturally, Cambodian art. It's really a staggering combination that's to be expected of the young Cambodian-born architect Hok Kang, the man behind projects like Phnom Penh's Embassy Central BKK1 and Brown Roastery.
Guests travelling to Angkor Wat can revel in the luxury property's installations and exhibitions, which currently features local emerging and celebrated artists such as Sopheap Pich and Sothea Tang. On view at the Treeline Gallery is Ti Prasap, an exhibition of rarely-seen contemporary Cambodian art curated from the private collection of Australian Larry Strange. Plus, the gallery is open and free for the public.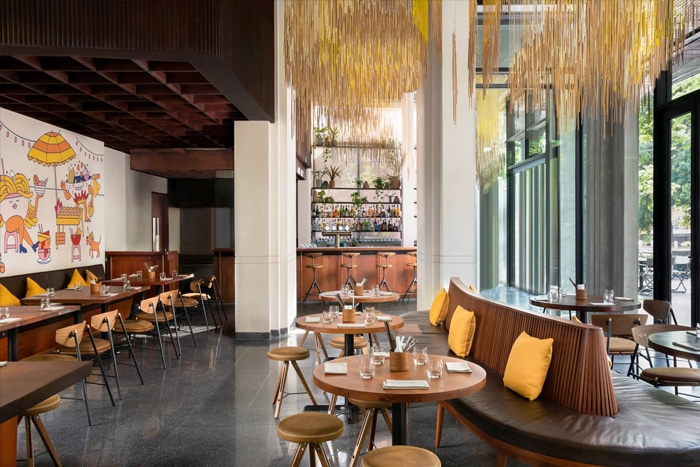 Kang's vision is all about connecting to the nature as much as possible. Overhanging plants and vines offer shades and serve as juxtaposition to the clean lines of sustainably-sourced native timber and stone. Treeline's most important feature is its leafy mid-century Modern courtyard in the middle of the property, with trees aplenty and a large cascading water feature, Cosmic Wheel, by the HKA architectural team.
The rooms themselves are spacious and inspired by the immediate environment — the hotel is surrounded by ancient treetops. Simple furnishings deliver understated modern vibes, and a muted colour palate gives a natural feel. But look closer and you find subtle elements of old Cambodian heritage all around, from textiles and decorative ceramics to the assorted sculptures. Even the staff uniforms are designed and produced by local designer Sokna.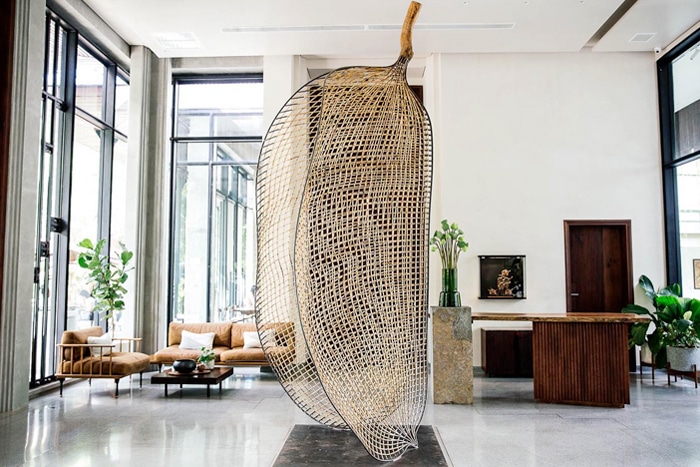 Other elements at Treeline include Suri Spa, the rooftop pool and Canopy Bar, and airy Hok Noodle Bar & Grill, where Pan-Asian dishes are complemented with massive wall art. Needless to say, everything is highly aesthetic in appeal.
Treeline Urban Resort is located at Achasva Street Wat Bo Village, Krong Siem Reap, Cambodia, p. +855 63 961 234. Introductory rates start from US$180 per night.