Taste of Tassie: How to Spend Three Days in Hobart, Tasmania's Largest City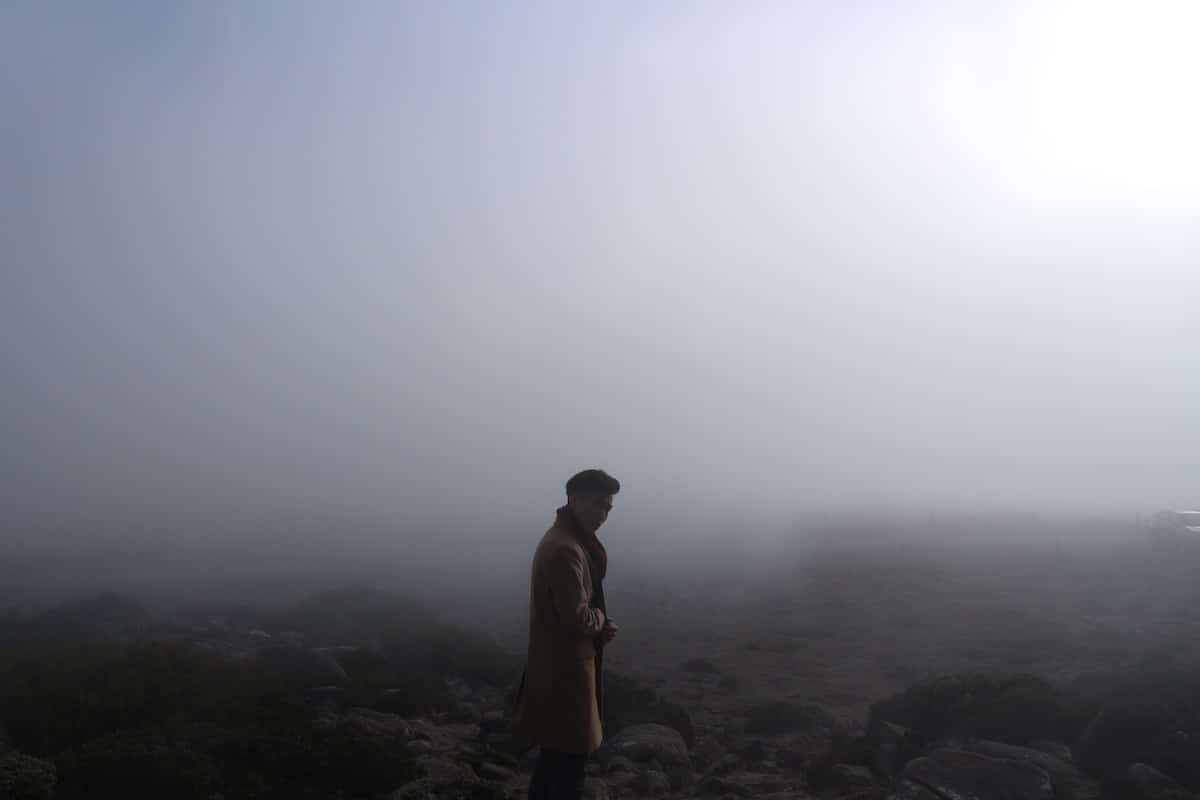 PUBLISHED February 22nd, 2018 06:00 am | UPDATED May 18th, 2020 05:27 pm
Compared to other states and cities of Australia like Sydney or Melbourne, Tasmania and Hobart seem to be further down on travellers' bucket lists. It's strange, because friends who have visited speak of the elusive Aurora Australis and of sailing in open waters with the majestic Humpback whales. It took us a few years, but we finally managed to squeeze in a trip down down under late last year.
Getting in and around Tasmania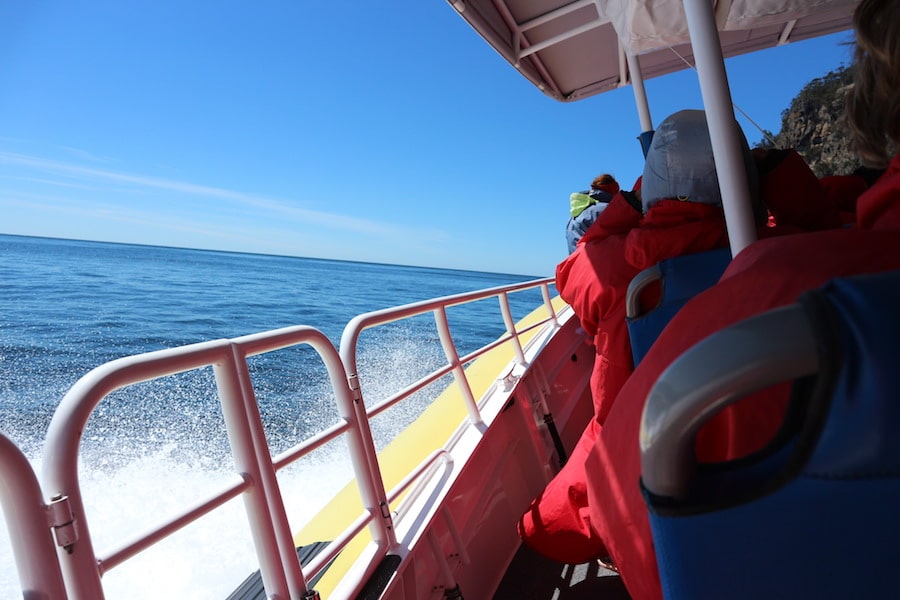 As Australia's sole island state, Tasmania is only accessible via air or sea. If you're flying from outside of Australia and there are no direct flights, connections are available in Melbourne, Sydney, or Brisbane. Alternatively, if you prefer a more scenic and leisurely route, sail from Melbourne on the Spirit of Tasmania, which allows you to bring your car and hit the ground running the moment it docks. The ride on the ferry is 10.5 hours – they do have recliners and cabins on board – and it arrives in Devonport, a three hour car journey to Hobart.
Like any other Australian state, a car is essential if you're planning to head outside the city as well.
[button color="blue" size="normal" alignment="none" rel="follow" openin="samewindow" url="https://prf.hn/click/camref:1011l8zpM/destination:https://www.stayz.com.au/search/keywords:hobart-tas-australia"]Find holiday rentals in Hobart from A$54/night[/button]
See & Do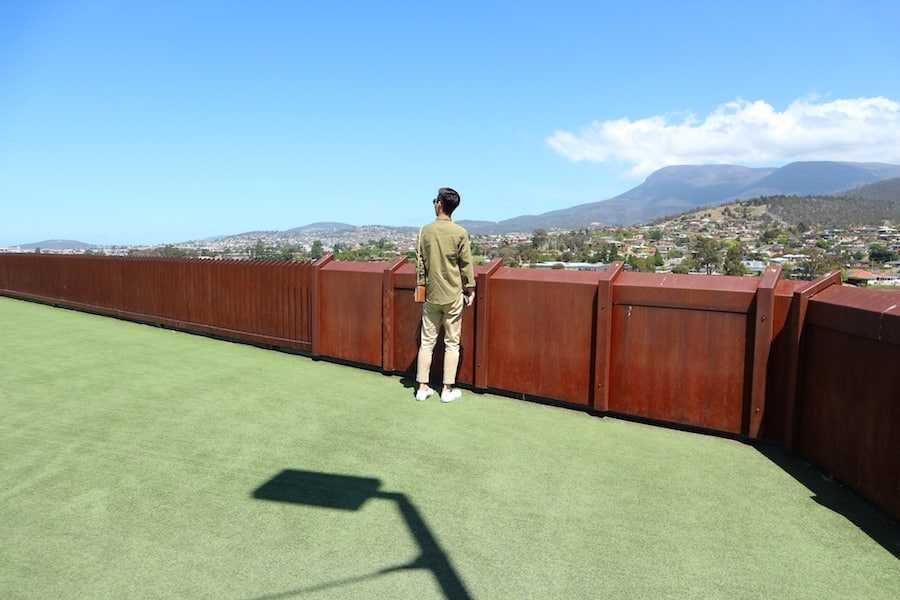 Port Arthur: Wildlife Cruises, Caves, and Lavender Farms
Our long weekend begun with a 40-minute drive from Hobart to Port Arthur, a village, historic site, and an open-air museum. From the main office of Tasman Island Cruises, a chartered bus took us to the docks where, a deceptively small boat with an incredibly loud engine awaited to take us around the bay. Much of the coastline covered by the Wilderness Cruise is part of the Tasman National Park.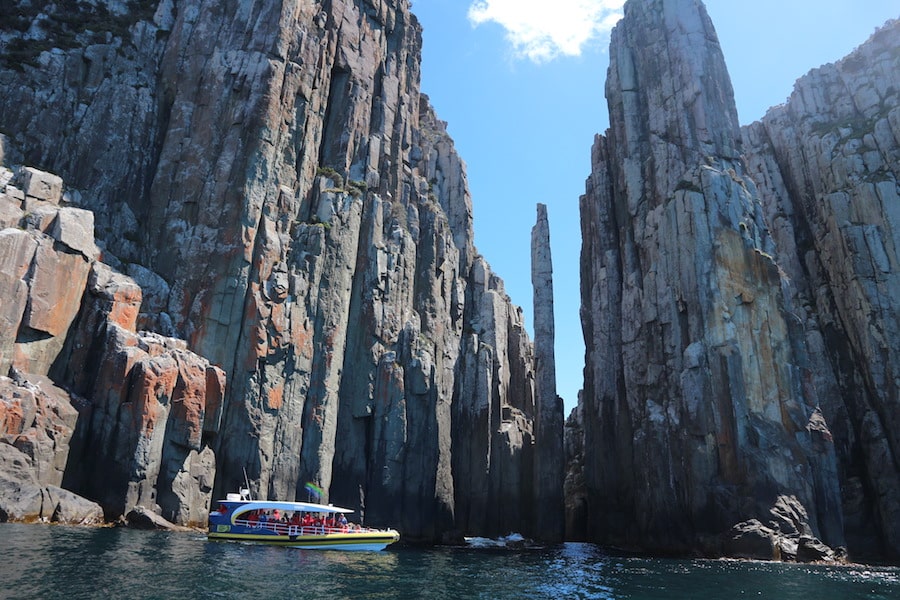 As you'd expect, the ride is not for the faint-hearted, though ginger pills are provided to combat seasickness, as well as raincoats to help keep wind and water at bay. Regardless, the picturesque sights and photogenic vistas definitely made the journey worthwhile. Even if you aren't that into natural rock structures or caves, there are whales, seals and other wild life to see on the ride.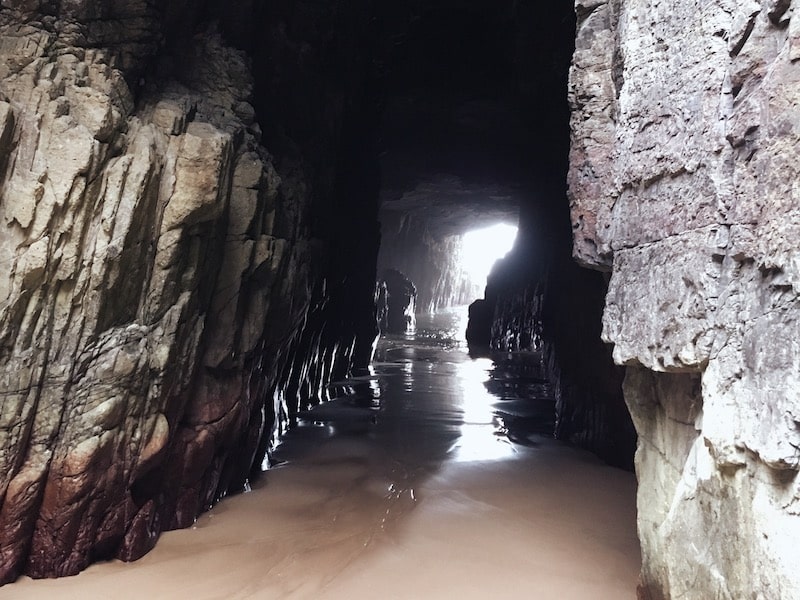 As its name suggests, the Remarkable Cave is, indeed, remarkable. Mosquito repellent is essential as there were loads of them on the 10-minute hike from the carpark to the cave. The viewing platform is at the bottom of a flight of steep stairs, where you'll find an open-ended cave, with one of its two entrances facing the sea – definitely a sight to behold, when the tide comes in and fills the cave.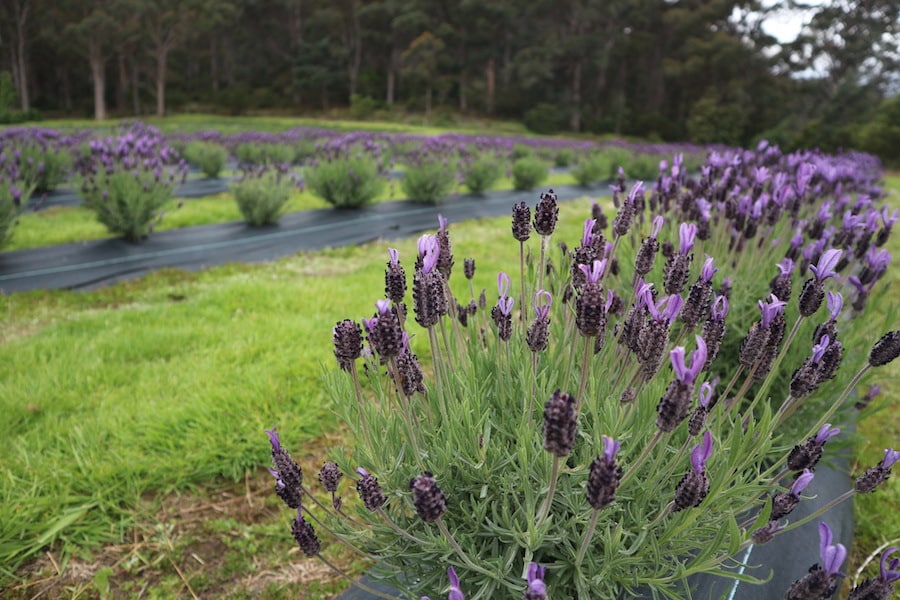 Those who prefer to take it easy and smell the flowers can literally do that at the Port Arthur Lavender Farm, just a 10-minute drive north. The farm has its own café and store that sells all sorts of handmade lavender goods and food products. The café even has a deck, overlooking the entire lavender field and picturesque lake, where you can sit and have coffee and tea. Do take note that the blooming of lavender flowers peak from December to February.
Tasman Island Cruises departs from 6961 Arthur Highway, Port Arthur TAS 7182, p. +613 6250 2200.
The Remarkable Cave is located at 446 Safety Cove Rd, Port Arthur TAS 7182, Australia.
Port Arthur Lavender Farm is located at 6555 Port Arthur Highway,
Port Arthur, Tasmania 7182, p. +613 6250 3058. Open 9am-8pm daily Jan to Feb, 9am-4pm daily March, 10am-4pm daily April to Nov, 9am-4pm daily in December.
Check out Salamanca Market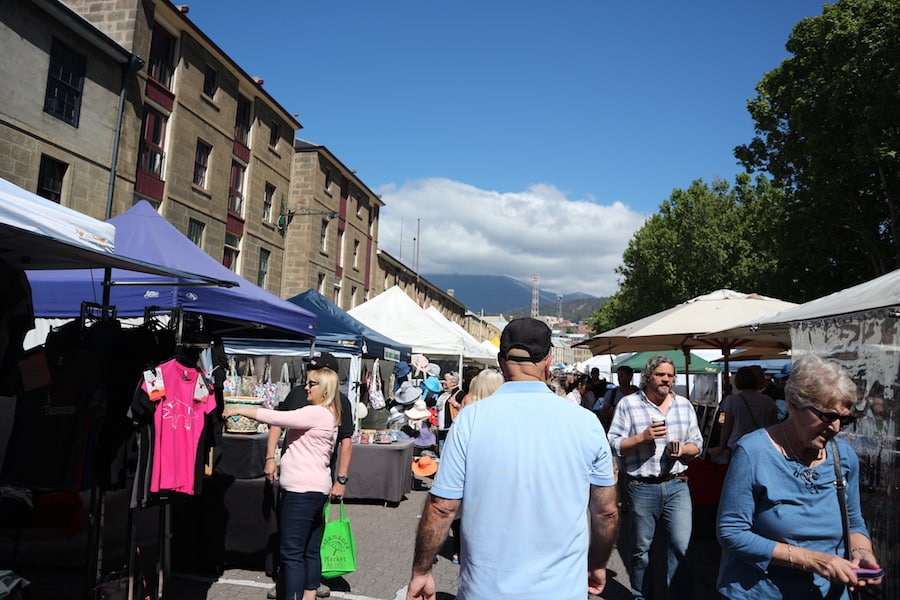 A rain or shine event occurring every Saturday, the iconic Salamanca Market is situated right by Hobart's waterfront, amidst historic Georgian sandstone buildings. Here you'll find freshly brewed coffee, craft beers, homemade paellas and other yummy eats. We recommend heading down in the morning before the crowd builds up around midday. With more than 300 stallholders present, this place is perfect if you're in search for original, hand-made Tasmanian pieces to take home as souvenirs or gifts. Alternatively, just drop by for a bite whilst being entertained by a community of talented buskers who have made the market their home.
Salamanca Market is located at Salamanca Place, Hobart, Tasmania 7000. Open every Saturday 8.30am-3pm.
The Museum of Old and New Art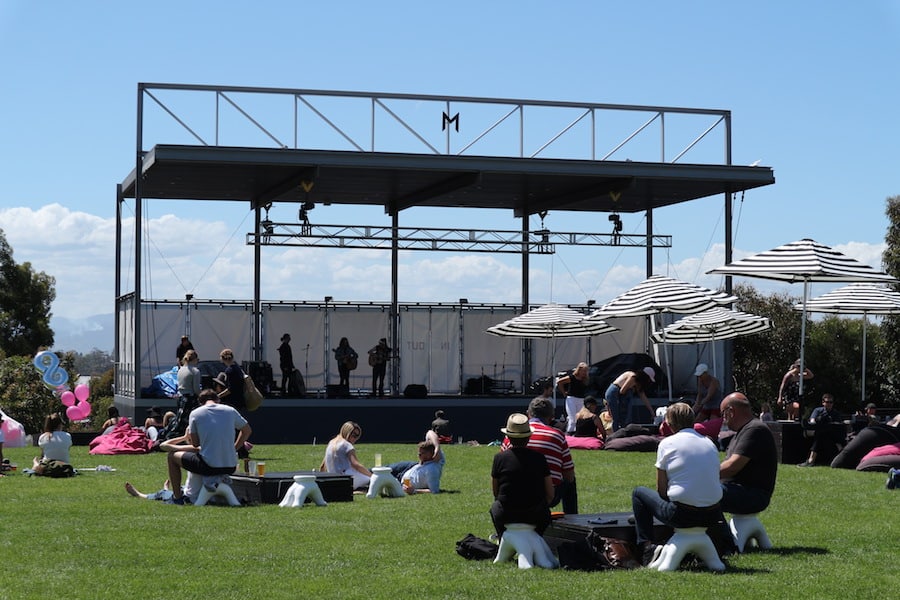 The Museum of Old and New Art is beautiful and if you love art and culture, MONA is not to be missed. Tasmanians and those under 18 get in free but Still, I'm going to say it like it is: the entry ticket and boat ticket (for those who wish to take a MONA ferry over to the museum) literally costs an arm and a leg. Of course I'd say, if you love art and culture and wish to get the most out of your visit, the ticket price is definitely worth it. However, if you're just there to snap some pictures and grab some lunch, then we recommend not getting a ticket. Instead, drive there! Parking is free and while the museum itself requires a ticket, the sculptures and lawn (with loads of cool cafes and live music) are completely open the public! You're welcome.
MONA is located at 655 Main Rd, Berriedale TAS 7011, Australia. For more information, check out their website.
Mount Wellington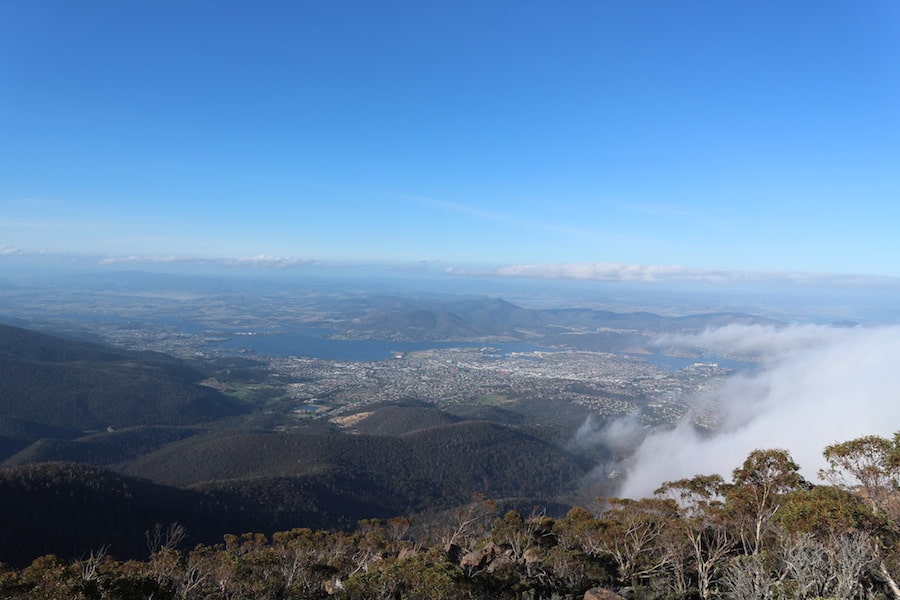 Hobart is located on the foothills of Mount Wellington, and it took us 45 minutes to drive up to the top for that bird's eye view – half of which was spent navigating through a blinding cloud of fog and long winding roads. Towering at 1, 270 metres, the summit boasts great views and extremes of weather. Even if you're visiting in summer, it does get chilly at the summit so do bring a jacket. If you're lucky, you might even be able to witness the dancing Aurora Australis at night.
For more information, see Wellington Park's website.
Voodoo Zoo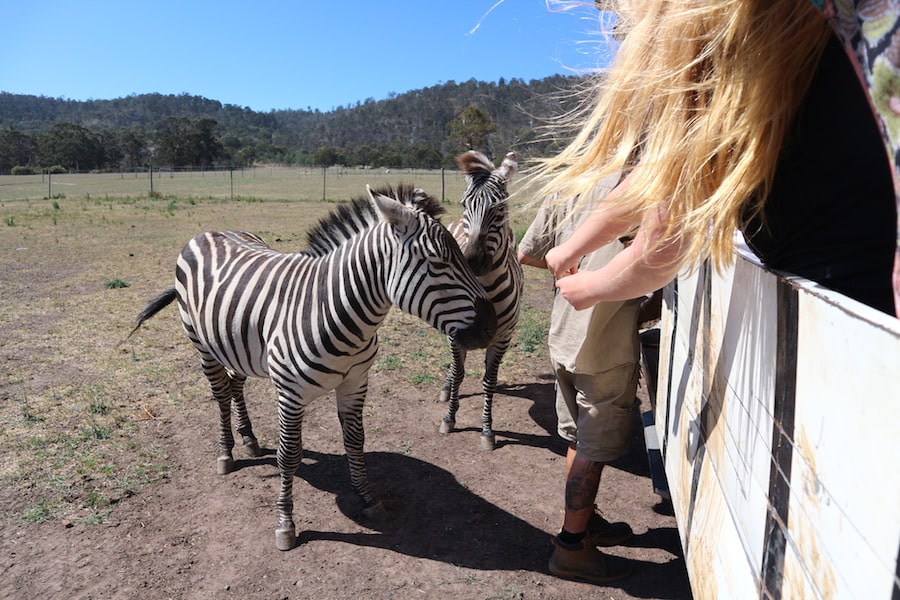 We threw this one in for those travelling with kids, and for the young at heart. The zoo is located in Richmond, about an hour's drive away from Hobart, amidst the rolling hills and the endless stretches of greenery. The safari ride was a highlight because visitors get to feed emus, camels, zebras and other non-people-eating animals. Thereafter, roam the grounds of the zoo and see indigenous wildlife like the Tasmanian devil and wombats.
Zoodoo Zoo is located at 620 Middle Tea Tree Road, Richmond Tasmania 7000, p. +613 6260 2444.
Eat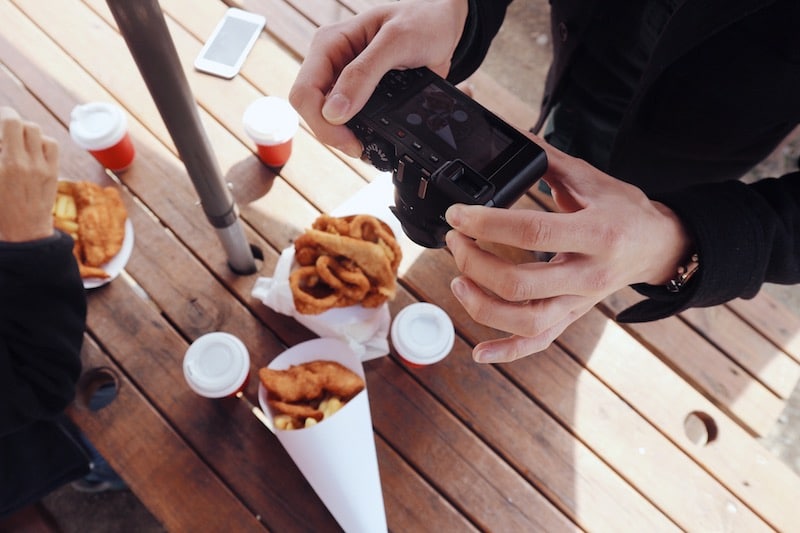 For those on a budget: Doo-lishus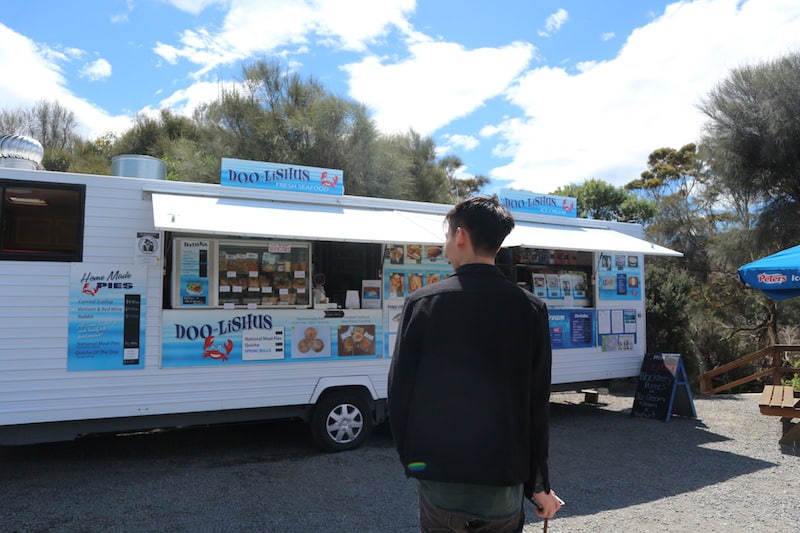 The 'best fish and chips in the whole of Tasmania' was a no-frills, take-a-way establishment, serving their fare wrapped up in paper or heaped upon paper boxes. Since the benches and tables scattered around the food truck were nailed down, one can assume this store is a beloved, and permanent, fixture in Doo Town. The seafood at Doo-lishus was indeed delicious, and the huge portions make it a definite bang for one's buck. Do keep a lookout for the seagulls though. They will attack.
Doo-lishus is located at Blowhole Circuit, Eaglehawk Neck Tasmania 7179. 
Brunch at Whisk & Co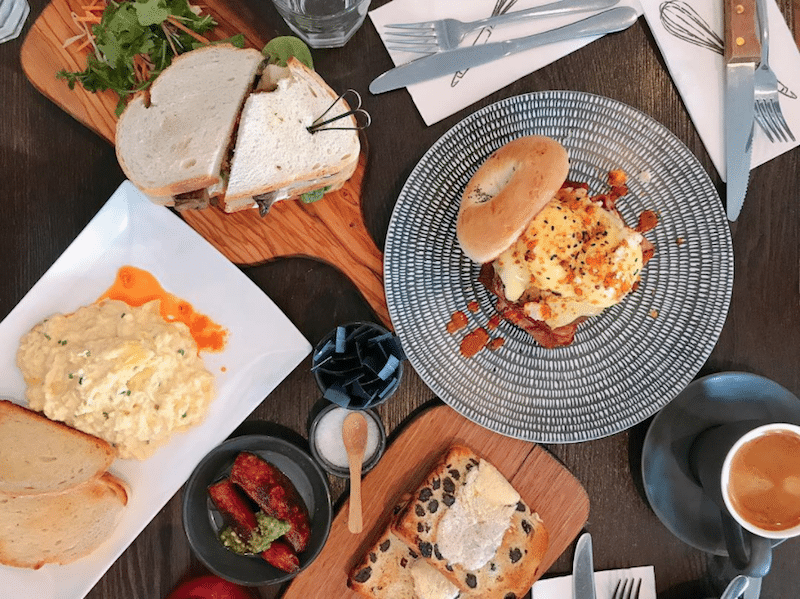 We understand if you tend to eschew cafe cuisine, but Whisk & Co was a gem we stumbled upon on the way to the airport. With excellent service, affordable prices, and really good food, the cafe also has the most amazing raisin bread in the world. Add on some coffee and eggs, you're good to go.
Whisk & Co is located at 102 Augusta Road, 7008 Lenah Valley, Australia.
Wine & Dine at Peacock and Jones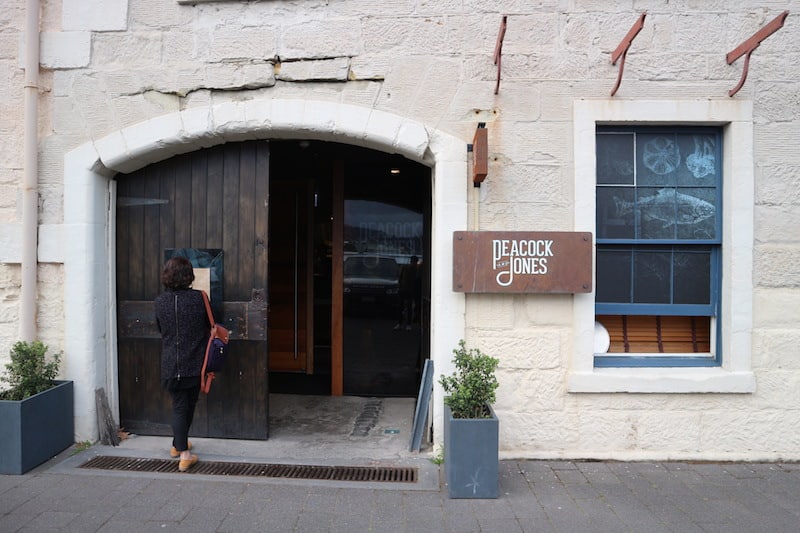 While the food was pricier than the other meals we had on the trip, it was worth every penny. We recommend their market fish, roast duck and butchers cut. Paired with wine and a warm rustic interior, it is the perfect setting for any date. Just remember to make reservations – essential if you're planning to dine on a Friday or Saturday night.
Peacock and Jones is located at 33 Hunter Street, Hobart 7000, Tasmania, Australia, p. +61 3 6225 7530.