Eye Candy: We Talk Art and Tattoos with PeiPokes, Resident Artist at Vagabond Ink Tattoo Studio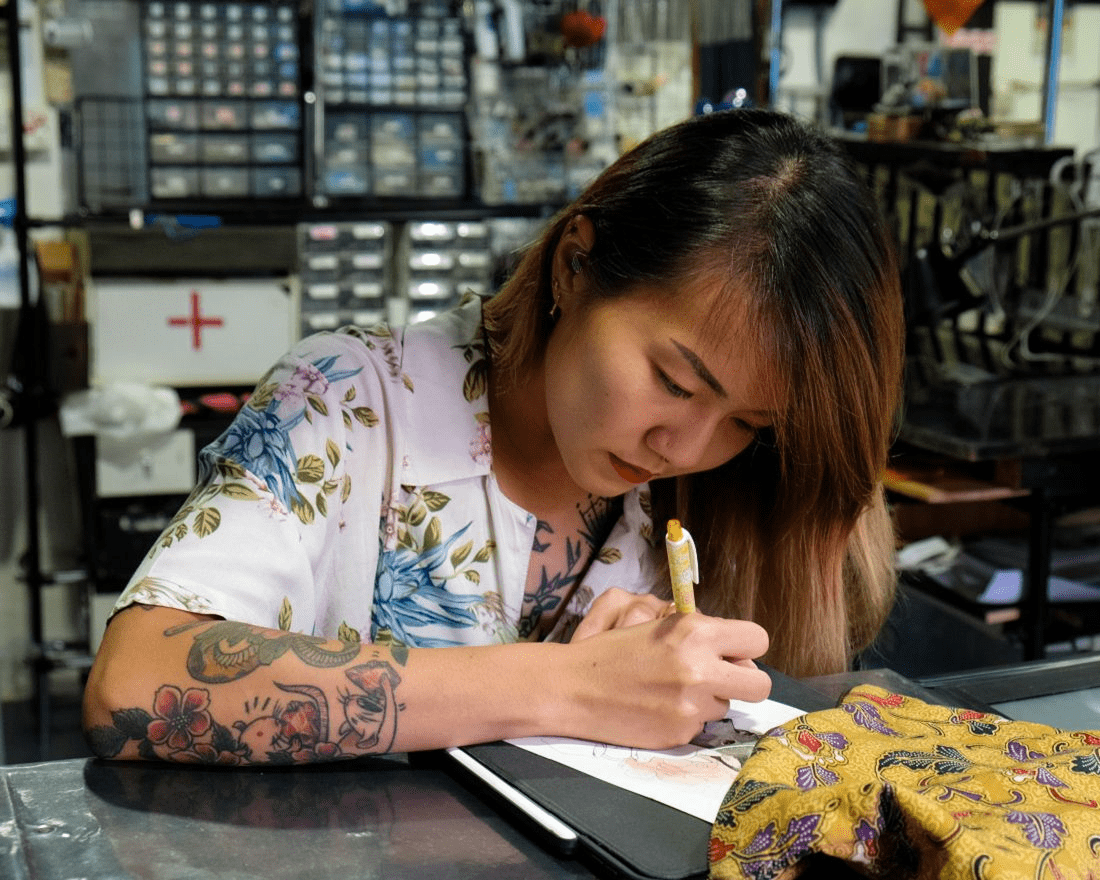 PUBLISHED October 18th, 2019 05:00 am
Wong Pei Hsin, better known by her moniker Peipokes on Instagram, is a bona-fide artist. Her mediums include – but are not limited to – drawing, print, and most recently, inking human skin. Whimsical, intricate and floral with an edge of darkness, Pei's otherworldly work heavily features feminine figures and creatures of lore – something sticklers for the bold and traditional don't see very often.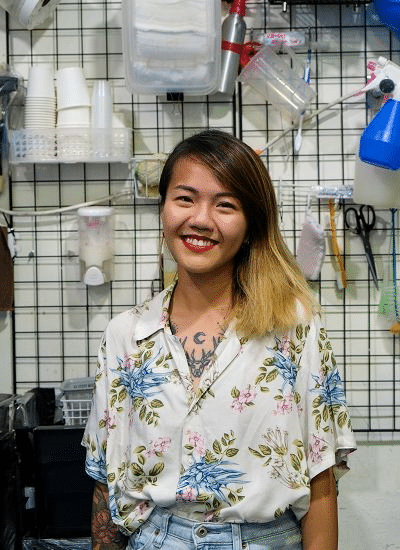 Hi Pei! How did you get into tattooing?
Hello! I started out doing illustrations as a hobby, mainly to tide through some difficult times I was having when I was in university. I already had tattoos then, so there was an interest in the craft. I just didn't think I would muster the courage to actually pursue it. When I was illustrating on the side, there were several requests from people asking if they could use my designs as a tattoo. It was then that I decided to pursue it!
What's your work process like when designing tattoos?
It depends if it is a flash piece (ready made designs for people to choose from), or if it is a custom design. When working on custom designs, I will first ask clients to send me pictures and references of designs that they like, or any inspirations they have. From there, I will get a gist of what to design, and I frequently try to change it up to have my own take on the design! As for flash pieces, I pen down my random bouts of sudden inspiration and refine them when I have more time.
You probably go through tons of concepts daily, how do you keep the ideas coming?
Honestly, keeping ideas flowing in can be a challenge, especially during times where I have to design non-stop for clients everyday! I usually take inspiration from other illustrators that I look up to. Sometimes surfing through Instagram gives me lots of inspiration, too.
What's a day-in-the-life for you?
It's pretty standard, I just go to work, clean the studio and prepare all the necessary things before my tattoo session. After I finish all my sessions, I work on other designs for the following day. Sometimes I will reply my DMs or emails, and then continue designing till I fall asleep.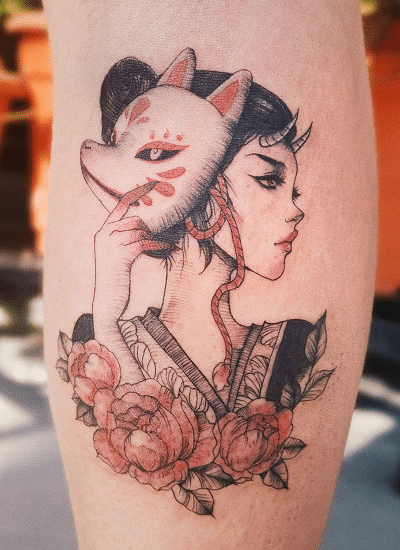 Could you tell us a little bit about the community of tattooers in Singapore? We seeing more young artists emerging.
I would say that the community of tattooers, especially the younger artists are really supportive of each other and most of us have friends from different studios! This is a great thing because it's how we can learn from each other and improve collectively. There are so many young talents in the scene now, and it creates a healthy sort of competition where we constantly strive to improve ourselves when we look at our peers' work too.
What would you say is the hardest part of your job?
I would say juggling my drawing time, as well as managing clients' expectations. Sometimes, different people, including myself, have very different ideas of what looks good and what doesn't. As it is all very subjective, it can be quite tough trying to voice it out without sounding like you are condemning another person's point of view!
What would you be doing right now if you weren't in this industry?
I honestly have no idea because I cannot imagine myself doing something else! But maybe…. Teaching? It was something I was doing before getting an apprenticeship.
Have you ever had to turn down a client?
Yes I have. Sometimes I get the vibe that our ideas will really clash, or if it's a super demanding client or someone who sounds really rude, I will most likely decline to work with them. I want to enjoy what I do, and I wouldn't want anyone to make me enjoy it any less!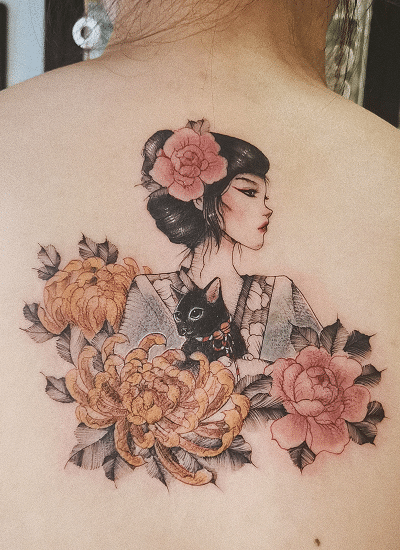 Are there any particular subjects you love to draw and tattoo? Would you consider yourself an expert on those subjects?
Yes! I absolutely love drawing girls, flowers, or anything with some Japanese or botanical elements in it. I do not consider myself an expert at all, as there will always be something new to learn, and something different to explore! Also, there are so many crazy talented artists out there to learn and get inspirations from.
Finally, what was your most interesting client experience?
The most interesting client experience that I had actually wasn't my own client! It was my colleague's client, and he was a medium. He started playing meditation music as a means to lessen his pain, and he could apparently see a 'female ghost' that likes a particular corner in the studio! At that time I was tattooing right in the spot, so it unsettled me a lot. But honestly, nothing strange has gone on in the years that I have worked there, so we're all good.
Itching for some new ink? Write in to Vagabond Ink.