Sleeves, Flash, and Custom Work: Tattoo Artists That Specialise in Black and Grey Art in Singapore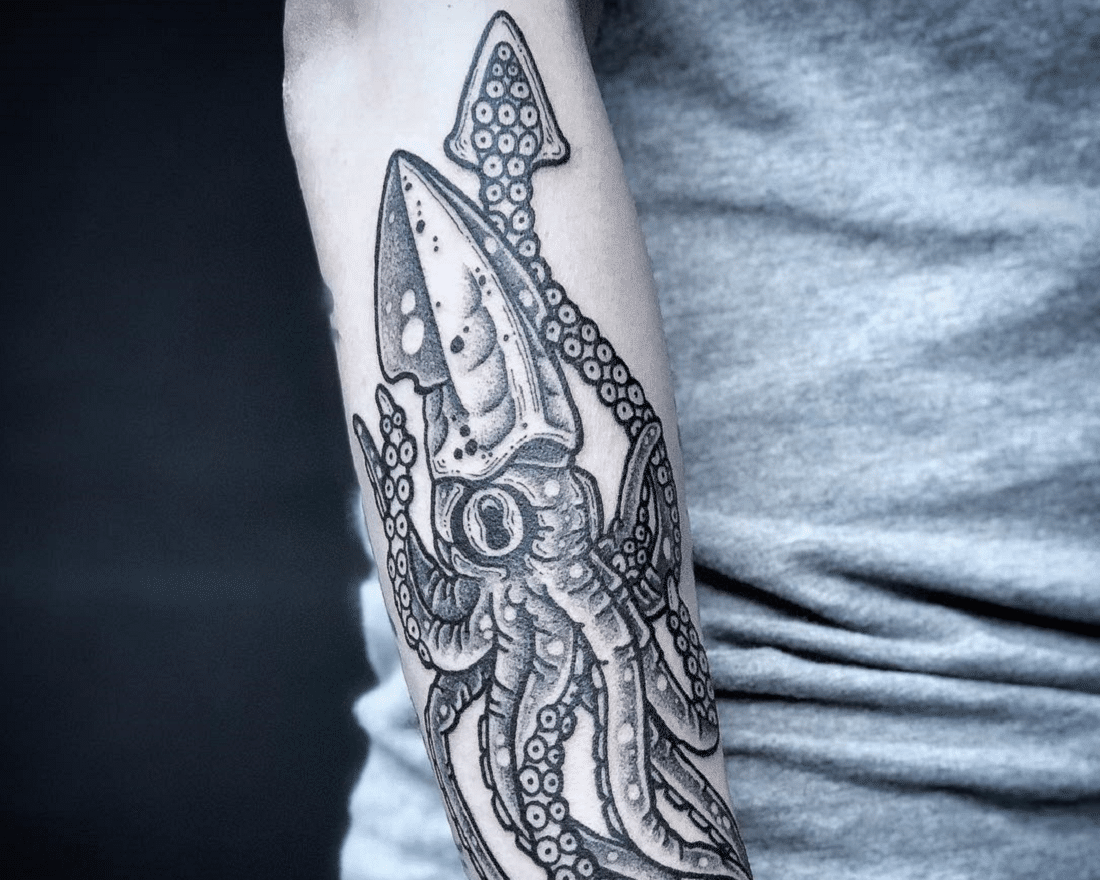 PUBLISHED August 22nd, 2019 07:46 pm | UPDATED May 18th, 2020 05:03 pm
It's 2019, and the conversation about body art has become less about why you should (or shouldn't) get one, but where from, and by whom? If you didn't get a chance to check out artists at this year's Singapore Ink Show, we've rounded up the three tattoo studios who excel in their fields of black and grey, for the next time you're itching for some fresh new ink.
Khai Mechbrain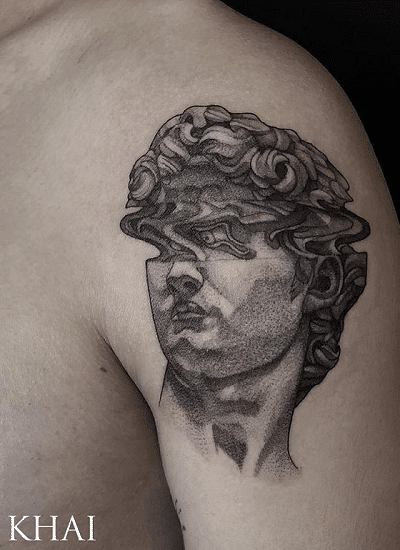 Boss-man Khai apprenticed for a little over a year under tattoo artist Deon Thomas from The Daily Dozen Tattoo Collective in 2011 before opening Iron Fist Tattoo in 2015. It's home to many other blackwork artists, and also hosts Melbourne-based blackwork legend Paul Stillen from time to time. Khai works with black and grey with inspiration from illustrations, 14th to 18th century paintings, and specialises in whip shading and realism tattoos. What you see above is just a drop in the ocean of Khai's versatility in style.
Check out Khai's Instagram, or visit their Facebook page.
Maxine Ng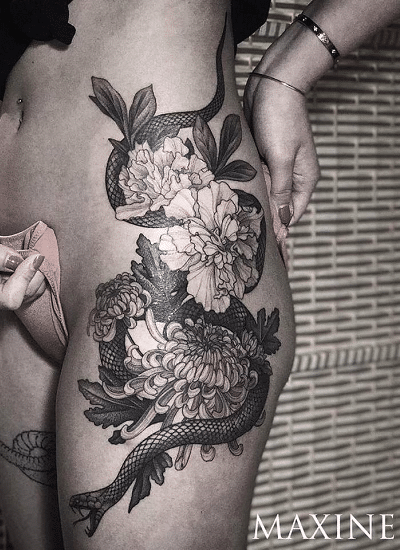 Committed to the art of tattooing since 2016, Maxine Ng started her journey as an apprentice at Iron Fist Tattoo on Club Street, and continues her residency there to this day. Her art style revolves largely around black and grey botanicals, with her past work including realistic x-ray botanicals, wispy smoke fillers, and cross-sectional gemstones with marbling. You've probably seen her fine-line pieces online, in the form of beautifully wrapped floral forearms and intricately shaded insects.
Check out Maxine's Instagram, or visit their Facebook page.
Ian Damien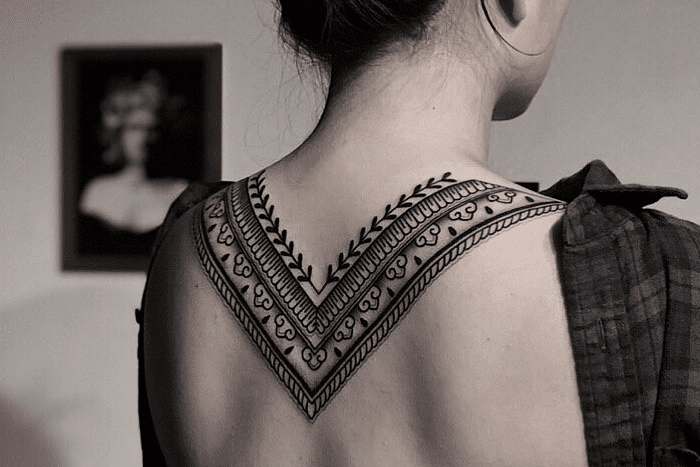 If it's a surprise to you that Ian only began his tattooing journey in 2017, you're not alone. We had a hard time believing this research student-turned-artist was simultaneously juggling a degree in the Biological Sciences. Usually seen inking rad crispy blackwork, his snake fillers and bold ornamental tattoos are an awesome addition to tie in loose bits or fill up the odd gap. And if you're planning to go big, save your favourite placement for some of his large, trippy geometric pieces.
Check out Ian's Instagram, or visit their Facebook page.
Jared Asalli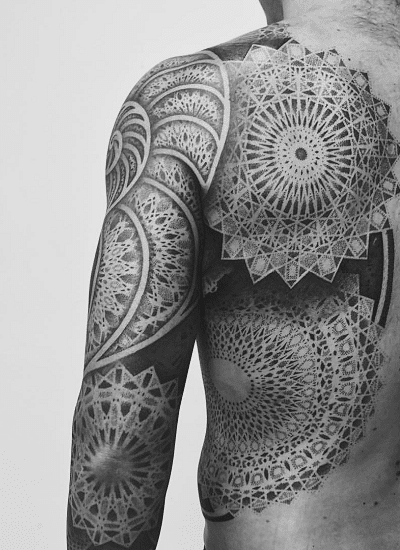 Indonesia-born Jared Asalli opened Fingers Crossed Tattoo in 2014. Having a background in advertising design at Lasalle, it's no wonder their insta feed is so damn aesthetic. Plant lovers, you'll be happy to know that there's much to distract yourself with during a session, as you'll be too busy gawking at the leafy splendour of his plant collection to notice the pain (we hope). Jared's a pro when it comes to anything black and grey, especially in the tribal or geometric department, but he's no stranger other styles, having apprenticed under industry veterans Valerie Yang from Vagabond Ink and Julian Chia of Wild Paw Tattoo.
Check out Jared's Instagram, or visit their Facebook page.
Syah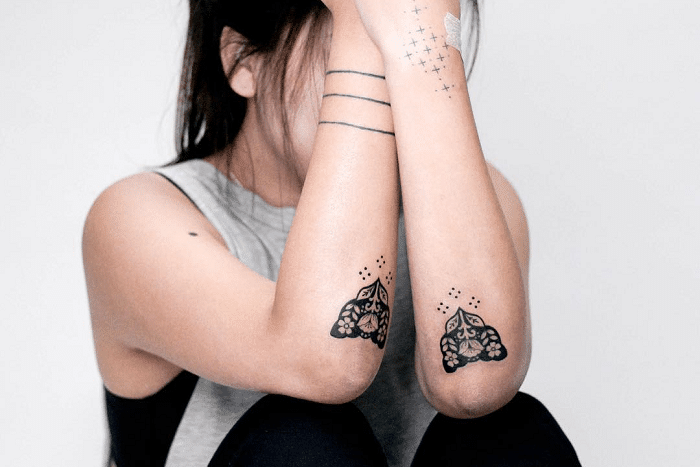 Jared Asalli's name is now synonymous with quality – given the nods of approval we get whenever tattoo enthusiasts hear his name – and his protege at Fingers Crossed Tattoo, Syah, is not too shabby either. She shows a personal style through bold contemporary patterns seen on her feed; her ornamental pieces feature crispy, thick lines with symmetrical botanical motifs in solid black. If you're looking for something small, clean and simple, but not in the fine-line department, check out the flash that she puts out on her feed.
Check out Syah's Instagram, or visit their Facebook page.
Frankie Sexton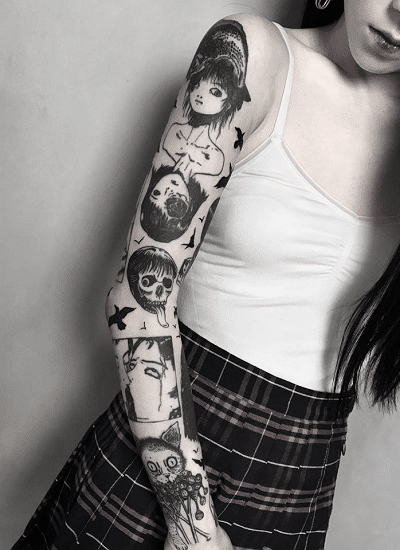 Frankie Sexton describes his personal style as "illustrative blackwork comic", which is pretty accurate given his penchant for tattoos that reflect the same level of precision as comics and manga. His work expertly translates gore, with inspiration from Junji Ito (who wrote the seinen horror manga Uzumaki). Even with his niche put firmly in place (he doesn't do colour tattoos), Frankie welcomes new tattoo ideas that fit his specialty, and often posts his own ideas up on Instagram, should anyone be on board for something new.
Check out Frankie's Instagram, or visit their Facebook page.
Clifford Wong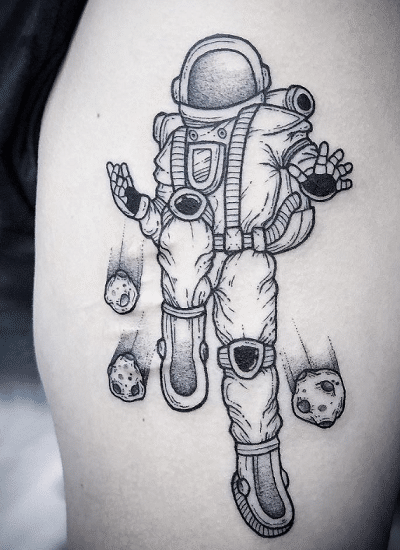 Known to many as WongPlaceWongTime, Clifford's blackwork is undeniable. We might not have the artistic talent needed to transform our muddled thoughts into art, but Clifford can. In fact, he can do you one better – with his strong clean lines and careful whip shading, each piece doesn't just look good fresh – they age well, too. His feed features mostly custom work, with many people seeking Clifford out for pet memorial portraits, macabre contemporary work, or just souvenir ink.
Check out Clifford's Instagram, or visit their Facebook page.
Top Image Courtesy of Clifford Wong