Eye Candy: Yozo Otsuki, Founder of Japanese Speciality Coffee Shop 'Kurasu'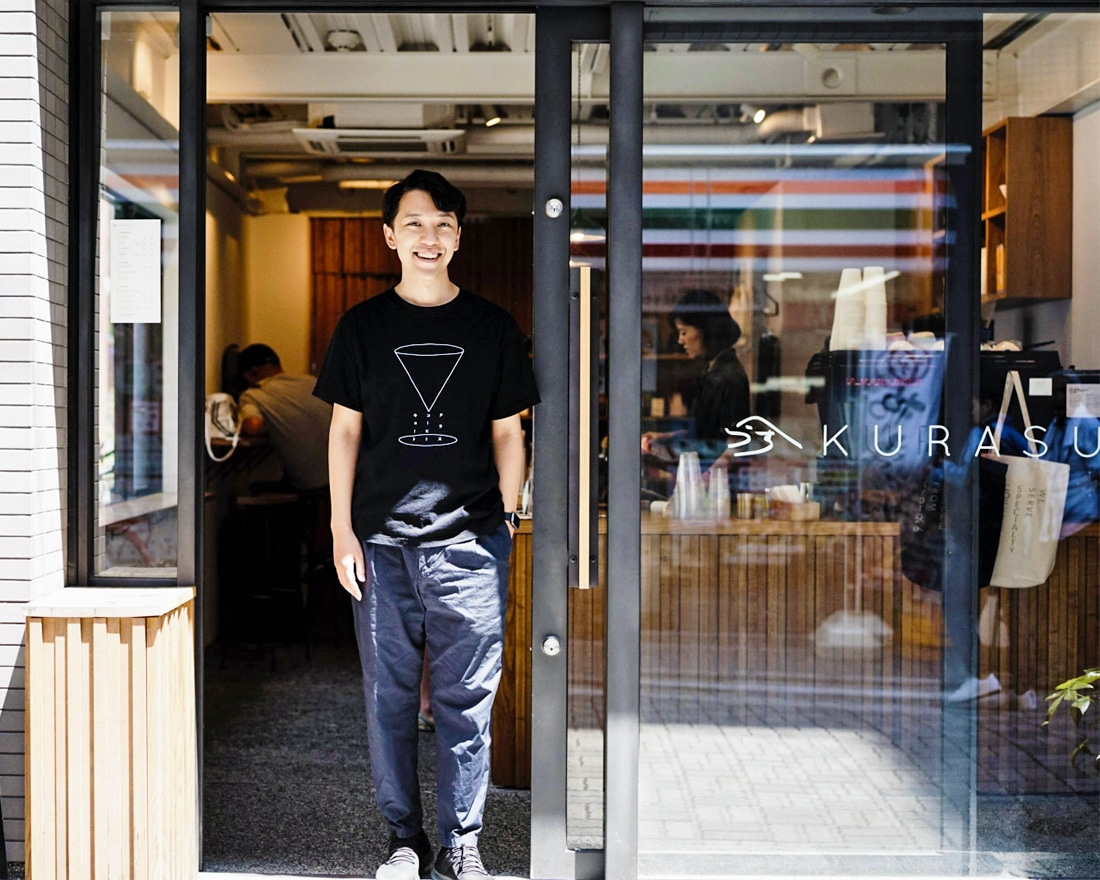 PUBLISHED September 28th, 2018 06:00 am
It's not easy to run a successful cafe in Singapore, especially when it's part of a multi-country venture that involves not just serving quality coffee, but also a retail business that sees discerning customers from the world over. Yozo Otsuki is the guy behind Kurasu, the much-talked about brand revolving around Japanese coffee culture and coffeeware. In 2016, he opened Kurasu's first physical cafe space in Kyoto to great acclaim, before bringing it to Singapore shortly after the next year. Did we mention he's pretty easy on the eyes too?
I have to ask, you don't look stereotypically Japanese, whatever that means. Is it your hair, your style, or your blood?
I was born in Kyoto to a family of Japanese that have been in Kyoto for generations. So in that sense, I'm a typical Japanese. At the same time, I've lived overseas for a bulk of my life, starting from Manhattan, New York from the age of 4, graduating university in Toronto, Canada, and also living in Sydney, Australia and Singapore, all the while going back and forth to Japan. I think maybe having that global background gives a sense of difference from a cultural perspective, language, mannerisms, and social influence.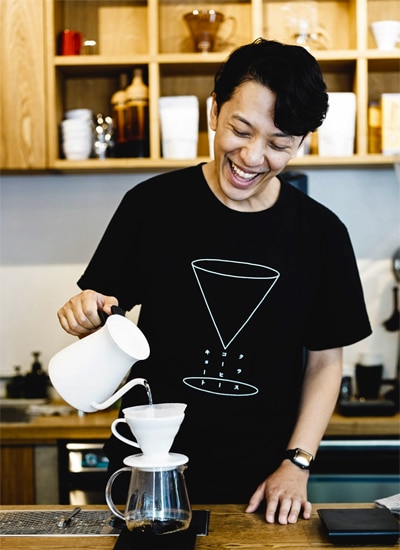 You were from an investment banking background. What led to you to want to start your own business?
After four years in the industry in Tokyo, I had a typical burn out – something I feel many people in the corporate environment goes through. I had lost a sense of purpose and direction. Starting my own business happened on the side while I was looking for my next opportunity in a different industry. Thankfully I didn't find any roles I felt passionate about, and at the same time Kurasu kept on organically growing and I knew it was something worth pursuing.
Any interesting stories from when Kurasu first launched?
The thing that amazed me the most when we first opened our physical shop was how much support we actually had globally. I could see our online store was growing in terms of orders and revenue, but it was the first time I got to personally see the enthusiasm people had for our brand. There were people from all over the world who would visit our cafe in Kyoto and tell me how they had been following us since the day one and how connected they felt with our story.
It's been at least four years since Kurasu evolved from a homeward store to one that focuses on coffee. You even have several cafes now. What's next in store for your brand?
Our immediate focus is our roastery, coming in the next few months near Fushimi Inari. We're looking forward to being able to connect with our community in Kyoto through a larger scale in wholesale coffee. As for our online store and products, we're focusing more on producing and manufacturing our own original products, for example custom coffee drippers and mugs. In terms of physical expansion, we're taking it one step at a time but there are a few opportunities we're looking at locally and abroad.
What do you think the fascination is with 'Japanese coffee'? I suppose it aligns to the artisanal perfectionism that the Japanese has for craft?
It's really exciting to see the fascination people have with Japanese food and culture as a whole. Japan has a really unique history in so many aspects and coffee is no different. Japan has always thrived in cafes and coffee after WW2 and established distinct coffee houses (kissatens) serving meticulously made hand-brewed coffee.
From there, we've always had a unique approach to the second and third wave of coffee coming in from overseas – incorporating new ideas, and refining old ones. The result, I think, is the emerging coffee culture, especially in Southeast Asia, that's being incorporated in their own unique way.
Describe the perfect cup of coffee for you.
If it's a cafe, it's the one who serves you amazing coffee with an attention to detail that makes a difference. It's also about their passion, interaction, and connection they have with the customer. A perfect cup can also exist in a setting all alone in the wilderness being on your own, or through a bond you have with your loved ones. I approach coffee as a tool, and not as the end all. At Kurasu we always strive to serve the best cup possible to our customers but also truly value that relationship.
What do you enjoy and are passionate about besides, you know, coffee?
On my off days, I love visiting new cafes and restaurants. There are a limitless number of choices in Kyoto that are of such high quality. And at every meal or experience, there's something I can always take away to incorporate or share with my staff at Kurasu.
I suppose Kyoto will always be home for you. What are some of your favourite haunts back there?
I'm at Kurasu everyday, but besides that, I really respect Weekenders Coffee. They're the pioneers to a Scandinavian style of lighter roast coffee. They're always looking to push the boundaries, and I also have a respect for their aesthetics and minimalistic approach. Another roaster I love is Oyamazaki Coffee Roasters. They're a husband and wife team that's truly embedded in their local community, micro-roasting amazing speciality coffee and delivering coffee door-to-door with a smile.
What is one tip an average coffee drinker can use to better enjoy their drink?
There are so many different variables to this question: types of coffee, brewing methods, and equipment, so I would definitely recommend chatting with your local barista at a shop that has good reputation and serves specialty coffee. We're super passionate about coffee. It's what we love to talk about, myself included.
Yozo Otsuki is the founder of Kurasu.