Gather around in The Lokal: Review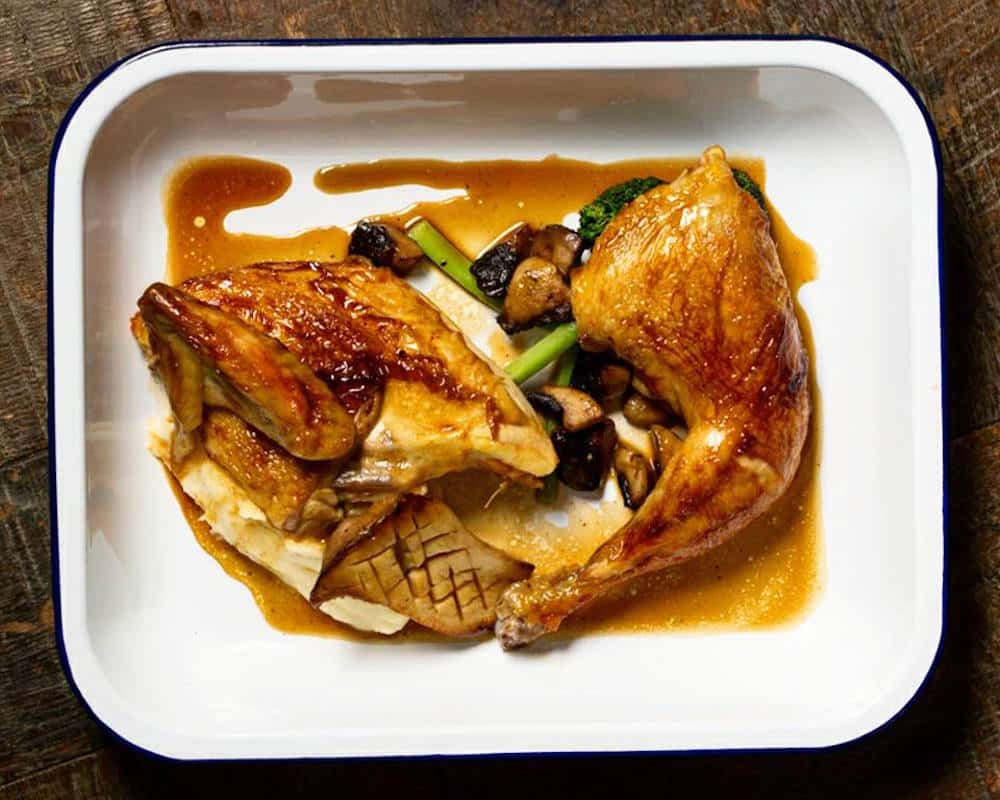 PUBLISHED November 3rd, 2014 04:00 pm | UPDATED May 31st, 2016 04:51 pm

With three foodie powerhouses – Chef Darren Farr, Louise Tong-Davies (founder of secret supper club Brunch & Co.) and Benjamin Lee of Sarnies Café fame – behind The Lokal, high expectations are a given, so we dropped by this still-hot new brunch spot along Neil Road for Sunday brunch recently. Verdict? It's better than it should be.
A nod to Goethe-Institut Singapore upstairs, the owners named it The Lokal in hopes of being a local restaurant we can head down to several times a week for good food and drinks. Featuring cheery yellow walls and high ceilings interiors, the interior designed by Alan Barr (founder of local design firm Grey Matters) are warm and welcoming. We also like the open concept kitchen where we see Chef Darren and the rest of his kitchen staff at work.
While many establishments claim that their ingredients are made from scratch, The Lokal is one of the few places where the food actually speaks for itself.
First up: the gorgeous Sunday Roast ($28). Half a roasted chicken served with green beans, roasted potatoes and chicken jus, this fowl makes us want to cry foul at some of the rotisseries we've been to in the past. Probably one of the most tender and flavourful we've had in years.
It's strange to be waxing lyrical about our Toastie of the day ($14) with pesto, cheese, mushroom, and tomato, but it's a perfect example of how fresh and quality ingredients can something simple awesome. The bread was of the right thickness, the mushrooms and tomatoes were juicy and flavoursome, but it was really the pesto that had us at hello.
We (okay, one of us) tried to be healthy and ordered up the Granola with goji berries, chia seeds, pumpkin & sunflower seeds, walnuts, almonds with homemade vanilla yogurt ($14), which comes with either a fruit salad or poached pear salad. To be honest, it wasn't amazing but we're glad the granola wasn't sickly sweet (ie. store-bought).
If you know us, dessert is a must. Our Sticky Date Pudding ($12) arrived warm and delicious. Dense and moist, The Lokal's rendition of this well-loved sweet treat was not overly sweet and soaked up the ice cream really well.
Expensive? Maybe a tad, when you compare the prices here to that of other cafes, but we'd gladly pay for it since the folks at The Lokal seem to consistent in serving up their brand of wholesome, hearty fare. Plus, our coffee here matched the standards we're used to at Sarnies. We'll be back.