Gym Quickies: Workouts You Can Fit Into Your Lunch Hour in Singapore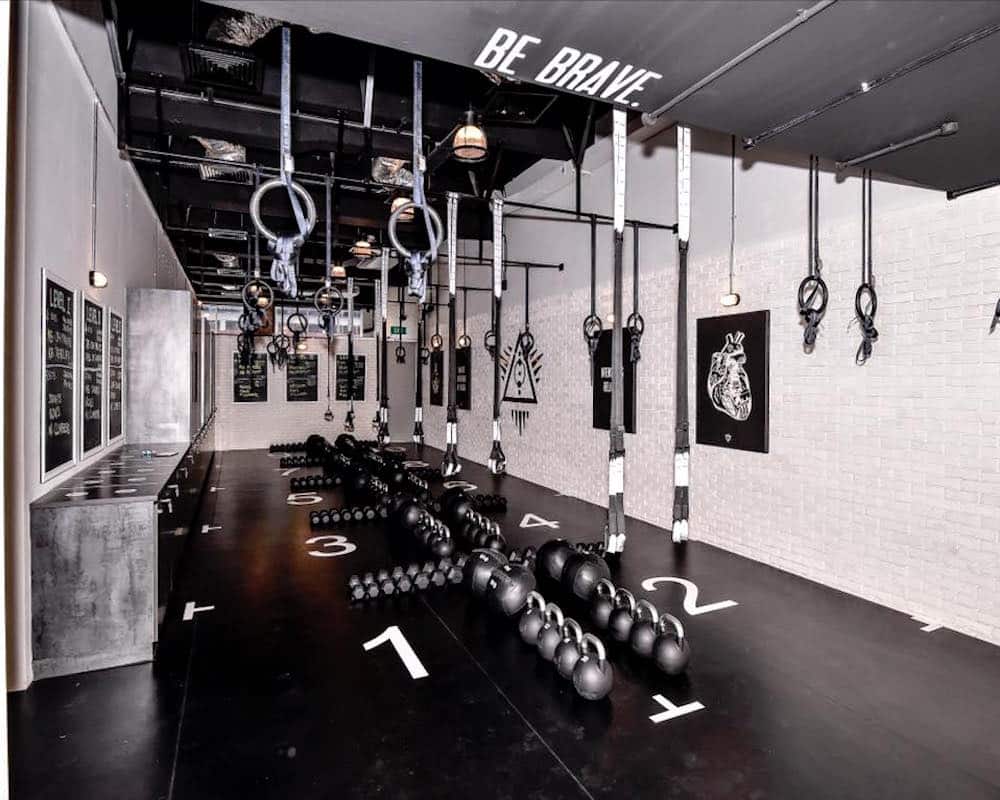 PUBLISHED June 26th, 2018 02:00 am | UPDATED May 18th, 2020 07:24 pm
When all you want to do at the end of the work day is hit the bars or sink into bed, starting a proper exercise regime might be the last thing on your mind. Well, on top of eating more healthily, it's not that hard to squeeze in some workouts during the lunch hour so you can feel better and refocus for the rest of the day!
FaMA
Located at Clarke Quay, Singapore's newest martial arts school FaMA (Fitness and Martial Arts) offers Muay Thai and Brazilian Jiu Jitsu across different levels, catering to anyone from complete beginners to competitive fighters.  Their 30-minute lunchtime workout, FaMA QuickFit, is an easy-to- follow fitness class features martial arts techniques and they are offering a 1-week unlimited trial for all their classes.
FaMA is located at 3A River Valley Road, #02-03 Clarke Quay, Singapore 179020, p. +65 6352 0992. Classes run from Mondays to Saturdays during lunchtime and evenings.
Ritual Gym
Only offering fast and effective 30-minute sessions, Ritual Gym has gained a cult following of the time-starved city folk. Each day's workout programme is randomly picked by a computerised system, and difficulty of the exercises of the day ranges at Level I, II or III, making it adaptable for different people. Personal attention of the trainer is pretty much guaranteed since each trainer only takes on five to six people. A one-week unlimited trial at Ritual Gym goes for $50.
Ritual Gym is located at 11 North Canal Road, #03-01, Singapore 048824, p. +65 6536 7291 and 17b Lorong Liput, #02-01, Singapore 277747, p. +65 6463 4690.
Level Gym
With a name like 'Midday Madness', you can't expect this 30-minute workout to be too easy. Perfect for those who want to lose fat and gain muscle, trainers will make use of bodyweight, kettle bell, and dumbbell exercises. Each class has a maximum capacity for eight people, so you're sure to get the personal time and attention you deserve from the trainer. Book a one time trial with Level Gym here or try out their unlimited trial for a week at $75.
Level Gym is located at 137 Telok Ayer Street, #01-03, Singapore 068602, p. +65 6222 4766. Midday Madness happens on Monday, Wednesday & Friday, 1230pm.
Impact MMA
Looking for a different type of fitness routine in the CBD area? Try out Impact MMA's Cardio Muay Thai session. Definitely a full workout that also teaches you the fundamentals of Muay Thai., the 45-minute class targets the core of your body, with a focus on coordination.
Impact MMA is located at 3 Shenton Way, #03-06A Shenton House, Singapore 068805, p. +65 6223 8275. Cardio Muay Thai happens every Mon-Thurs at 1215pm & 1pm. 
Virgin Active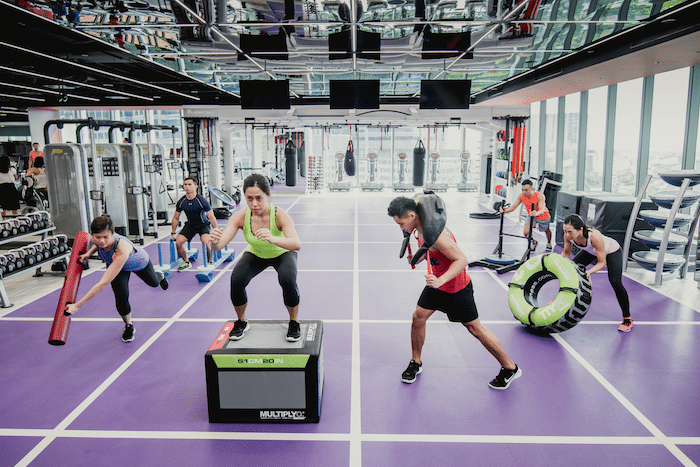 The great thing about signing up with a larger gym like Virgin is their variety of 30- or 45-minute lunchtime classes ranging from a more mellow class like Restorative Yoga class to their rigorous fat-burning class, Body Pump™. Not too sure about committing long-term? Here's a little tip: go for a one-time trial with a friend who's already a member or request for a free tour through their site.
Virgin Active Gym is located at One Raffles Place, Level 6, Tower 2, Singapore 048616, p. +65 6908 7878 and 7 Wallich Street, #06-01 Tanjong Pagar Centre, Singapore 078884, p. +65 6908 8920. Click here for more locations. 
boOm Singapore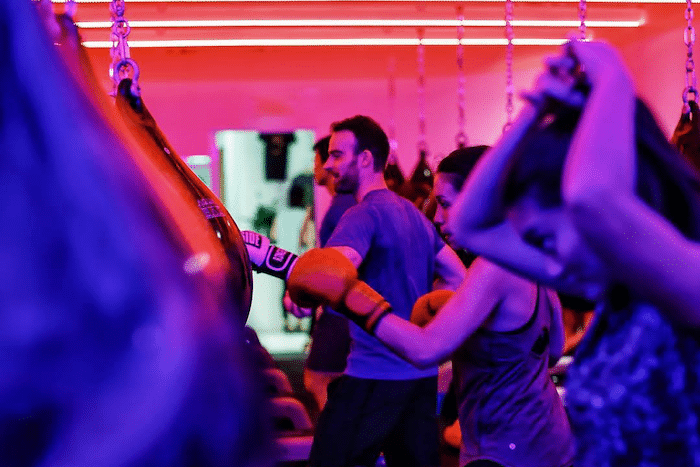 Don't let a bad start to the day become an all-out bad day. Save it with a midday session at Boom. Boom offers you a change of scenery with its dim lights and their signature BoomBox workout will definitely help you forget all about the shitty morning you just had. Distract yourself with a good 10-rounds of cardio and resistance. All you need is 45 minutes to turn your day around.
The midday BoomBox session is from 12.15pm-1pm. Check out the schedule here. A trial pack that includes two classes is priced at $40. Check out the prices here.
boOm Singapore is located at TPI Building, 62 Cecil Street, #B1-00 Singapore 049710
F45 Training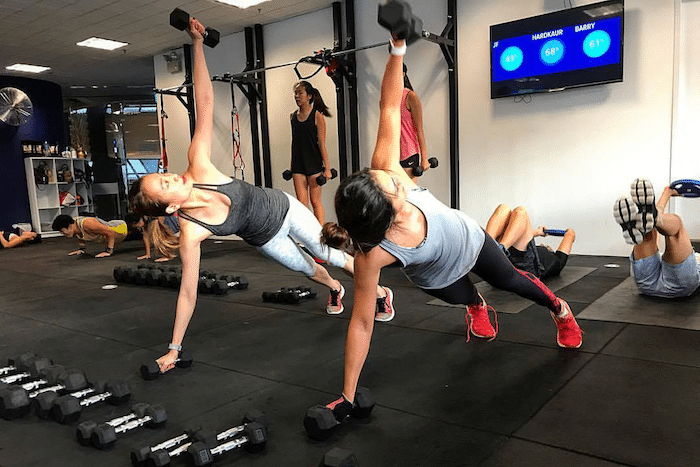 Not all of us are wired to be early birds and that's okay. F45 Training is available at lunchtime with both 12.10pm and 1pm classes during weekdays so do those instead. The most intense 45 minutes of the day will keep you sharp for the rest of the workday. Get pumped during lunch!
F45 Training's One Week Intro Pass includes seven class credits and is priced at $49 and available here.
Click here for the various F45 Training Gyms.
Haus Athletics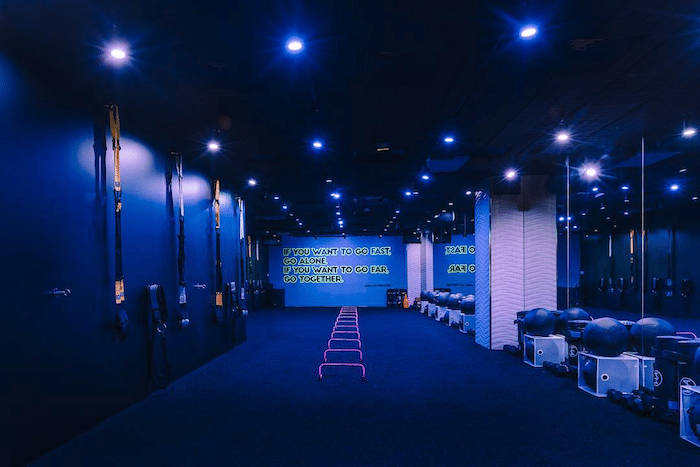 Haus Athletics gets you out of bed for the 7.30am or 8.30am class by offering you a delicious Haus Shake ($7.50) on the house. But sometimes the call to sleep in is way too strong so go ahead and saunter into the OUE Downtown gym for the 12.30pm class instead. The 12.30pm class alternates daily between Meltdown – HITT and sports style conditioning and Leanout – athletic training and bursts of cardio. Ideal for a nice lunchtime routine!
Haus Athletics offers The Underdogs Package which includes two classes for the price of one ($45). Available here for first timers only.
Haus Athletics is located at #02-03 OUE Downtown Gallery, 6A Shenton Way, Singapore 068815.
Box Office Fitness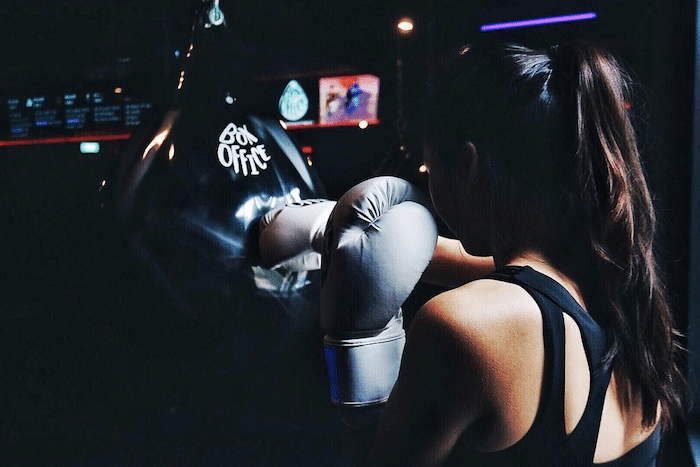 Sometimes you just gotta punch something so why not knock one out at Box Office Fitness. Known for their sick beats, come at 12.30pm and work it before returning to the dreaded office. This lunchtime workout is one of the most fun ones available here in Singapore so it will definitely leave you with a huge smile on your face, even if you're dripping with sweat from the rigor.
Two packages available to first timers only are the 1 for 1 deal where you get two classes for $38 or the 7 day trial available at $60. Click here to check out the packages available.
Box Office Fitness is located 35 North Canal Road, #03-01, Singapore 059291.
Top Image: Ritual Gym Holland Village