Asia's 50 Best Bars 2018: Singapore Still Asia's Cocktail Capital with 12 Bars On The List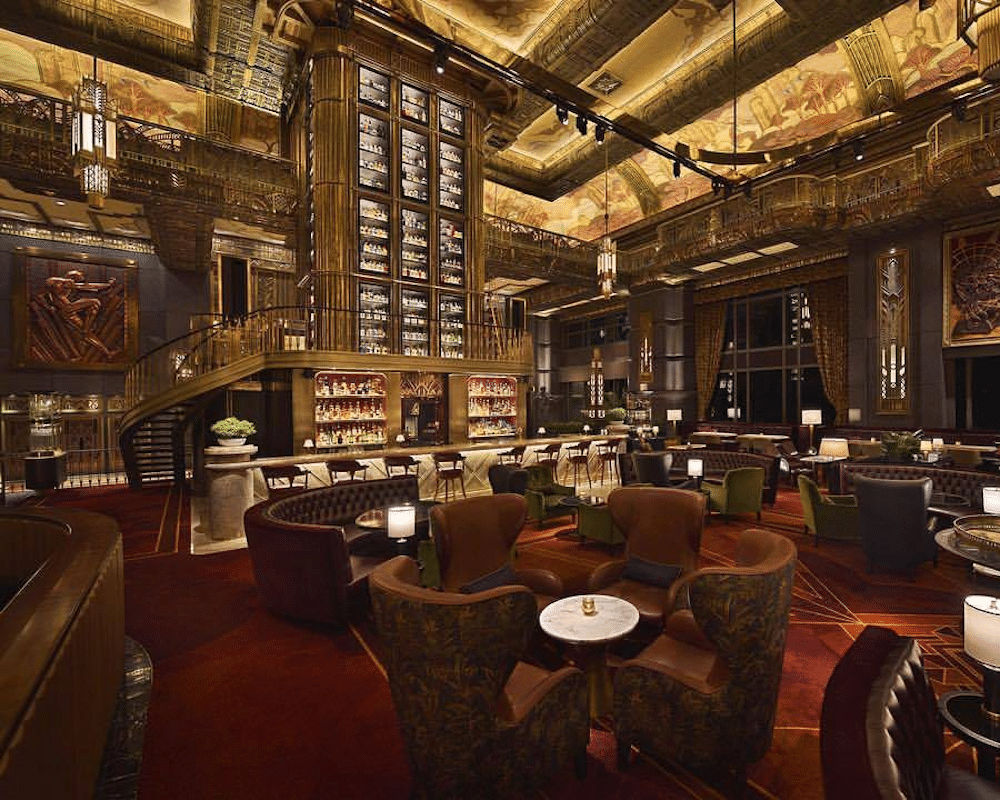 PUBLISHED May 3rd, 2018 11:24 pm | UPDATED May 18th, 2020 04:24 pm
After two years of stalking the Facebook Page of Asia's 50 Best Bars for the livestream of the results, the organization has finally held its inaugural awards ceremony for its third annual edition tonight at the Capitol Theatre in Singapore (makes sense, given that our little red dot dominated the list with 13 bars out of 50 last year). The good news? We've managed to keep our crown as Asia's cocktail capital with 12 bars on the list, with Manhattan keeping their title of Best Bar in Asia and Best Bar in Singapore.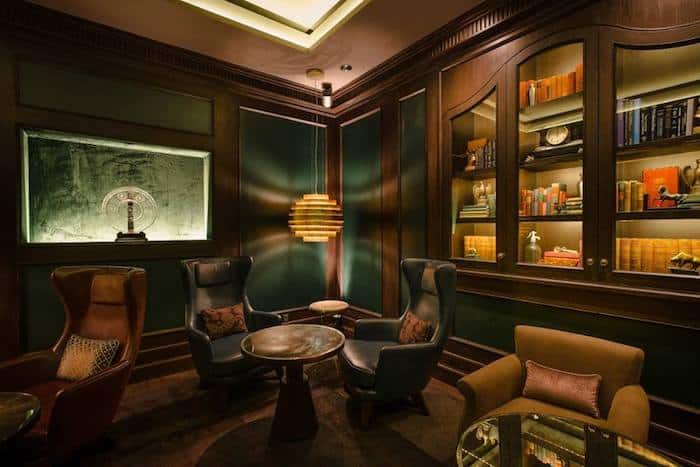 Sugarhall might have dropped out of the list but the Jigger & Pony Group's Gibson and Jigger & Pony are firmly entranced at no.22 and no.42 respectively, while their Amoy Street neighbour Employees Only Singapore slipped from no.17 to no.23 and Bukit Pasoh neighbour slipped 3 places to no.32. While we thought Atlas might take over from Manhattan, they came in close at no.4, while homeboy Vijay Mudaliar's Native rises 12 spots to no.8 and also takes Altos Bartenders' Bartender Award. On Ann Siang Hill, Operation Dagger rings in at no.19 and Nutmeg & Clove at no.33. The Other Room rounds Singapore and the list out at no.50.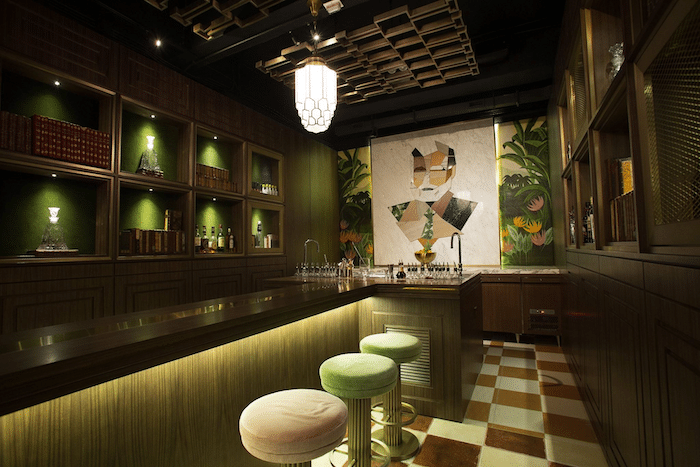 Japan and Hong Kong trail Singapore with eight and seven bars on the list. The best bar in Japan, no surprise, goes to Ueno-san's Bar High Five (no.6) while the suave, moustachioed Rogerio Vaz's Bar Trench follows at no.16. Shinjuku favourite Bar Benfiddich (no.20) is up two places while new entrants Gen Yamamoto and tea cocktail-focused Mixology Salon take spots no.34 and no.40. The highest entry goes to The Old Man (no.5) in Hong Kong, inspired by Ernest Hemingway no less, while Island Shangri-La Lobster Bar & Grill kept their top 10 spot. Respected establishments Stockton and Quinary might have dropped in the rankings but come in at a respectable no.11 and no.16 respectively. Three Michelin starred restaurant 8 ½ Otto e Mezzo Bombana – which makes one of the best bellini's we've ever had – goes up the spots to no.24.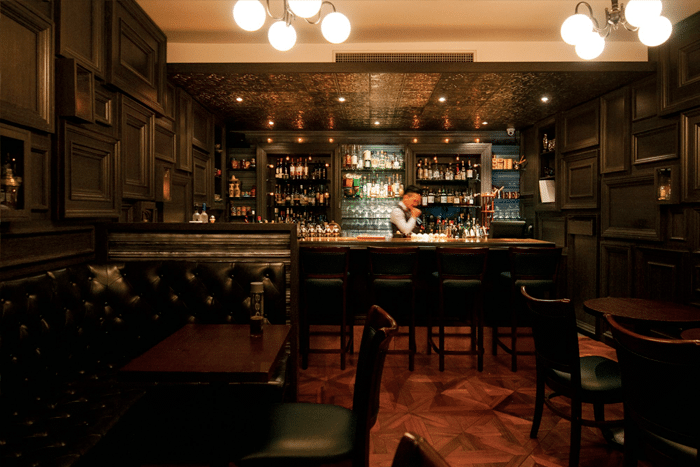 Taipei's Indulge Experimental Bistro shocked everyone by beating Shanghai's Speak Low (no.3) to the runner-up position. The only other Taiwanese bar to make the list is Tainan's TCRC (no. 35) with both East End and Aha Saloon dropping out of the TOP 50. Closer to home, Junglebird in Kuala Lumpur is Malaysia's best bar at no.38 with Coley coming in at no.46. Both are new entrants, but alas, Omakase+Appreciate dropped out of the list altogether from no. 41 last year. Indonesia's Union Group wins big with both Loewy (no.39) and Union Brasserie, Bakery & Bar (no.41) making the list for the first time. The best bar in Indonesia is still Potato Head Beach Club in Bali at no.36.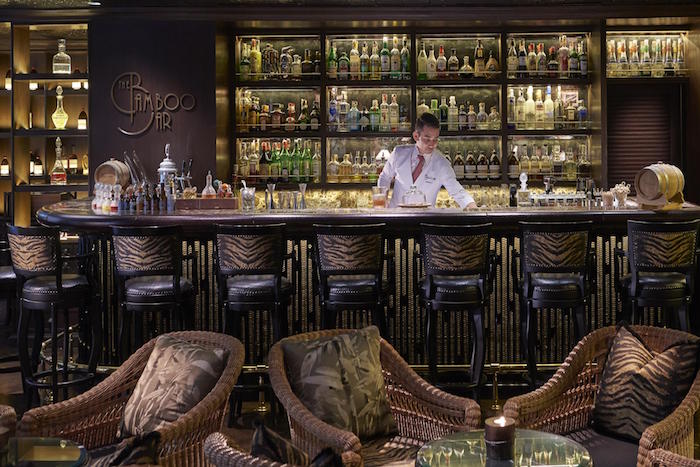 Bangkok has plenty to be proud of with six bars on the list too; The Bamboo Bar at Mandarin Oriental, Bangkok is best in the city at no.9, followed by Thonglor fan favourite Backstage Cocktail Bar (no.13). Q&A might have dropped out but Vesper goes up 13 spots to no.27 and established Sathorn bar, Smalls makes it to no.29. Chinatown pioneer Teens of Thailand (the fried Kway Teow next door is a must try!) is up two places at no.44 while TCM focused Ku Bar makes a decent impression at no.49.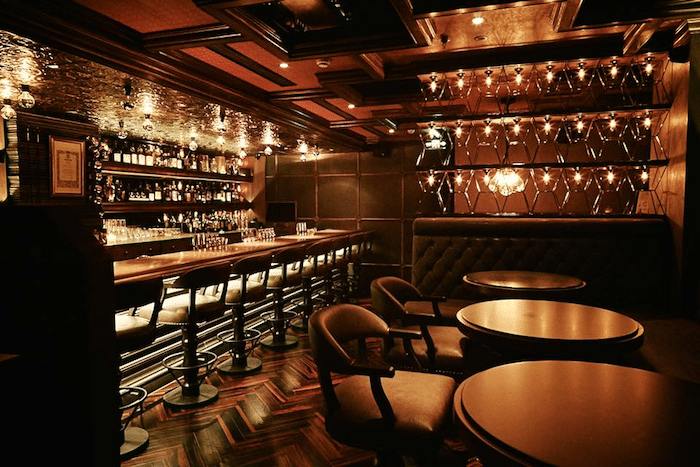 Besides Speak Low, there was a good showing from mainland China with Sober Company, Union Trading Co, and Janes & Hooch making it back on the list. Seoul kept all their bars save one, with Le Chamber also winning the Highest Climber Award.
See the full list of Asia's 50 Best Bars below:
Manhattan Bar, Singapore (Best Bar in Singapore)
Indulge Experimental Bistro, Taipei (Best Bar in Taiwan)
Speak Low, Shanghai (Best Bar in China)
Atlas, Singapore
The Old Man, Hong Kong (Highest New Entry)
High Five, Tokyo (Best Bar in Japan)
The Tippling Club, Singapore
Native, Singapore
The Bamboo Bar, Bangkok (Best Bar in Thailand)
Island Shangri-La Lobster Bar and Grill, Hong Kong
Stockton, Hong Kong
28 Hong Kong Street, Singapore
Backstage, Bangkok
Sober Company, Shanghai
Quinary, Hong Kong
Bar Trench, Tokyo
Le Chamber, Seoul (Best Bar in Korea & Highest Climber)
Zuma, Hong Kong
Operation Dagger, Singapore
Bar Benfiddich, Tokyo,
Charles H, Seoul
Gibson, Singapore
Employees Only, Singapore
8 ½ Otto e Mezzo Bombana, Hong Kong
The Curator Coffee and Cocktails, Manila (Best Bar in the Philippines)
Alice, Seoul
Vesper, Bangkok
Union Trading Company, Shanghai
Smalls, Bangkok
Janes and Hooch, Beijing
The Pontiac, Hong Kong
D.Bespoke, Singapore
Nutmeg & Clove, Singapore
Gen Yamamoto, Tokyo
TCRC, Tainan
Potato Head Beach Club, Bali (Best Bar in Indonesia)
Bar Orchard Ginza, Tokyo
Junglebird, Kuala Lumpur (Best Bar in Malaysia)
Loewy, Jakarta
Mixology Salon, Tokyo
Union Brasserie, Bakery & Bar, Jakarta
Jigger and Pony, Singapore
Star Bar, Tokyo
Teens of Thailands, Bangkok
Lamp Bar, Nara
Coley Kuala Lumpur
Keepers, Seoul
Ritz Carlton Bar and Lounge, Macau
Ku Bar, Bangkok
The Other Room, Singapore
Asia's 50 Best Bars is created from the votes of the Asia's 50 Best Bars Academy, an influential group of over 200 industry leaders across Asia. Members list seven bars in order of preference, based on their bar experiences over the last 18 months, and a minimum of three votes must go to bars located outside his or her country of residence. For more details, please see Asia's 50 Best Bars' website.
Top Image: Atlas Bar