Gym Review: Girls Get Fighting Fit For Free at Muse Fitness Club's Ladies Night at Jalan Besar, Singapore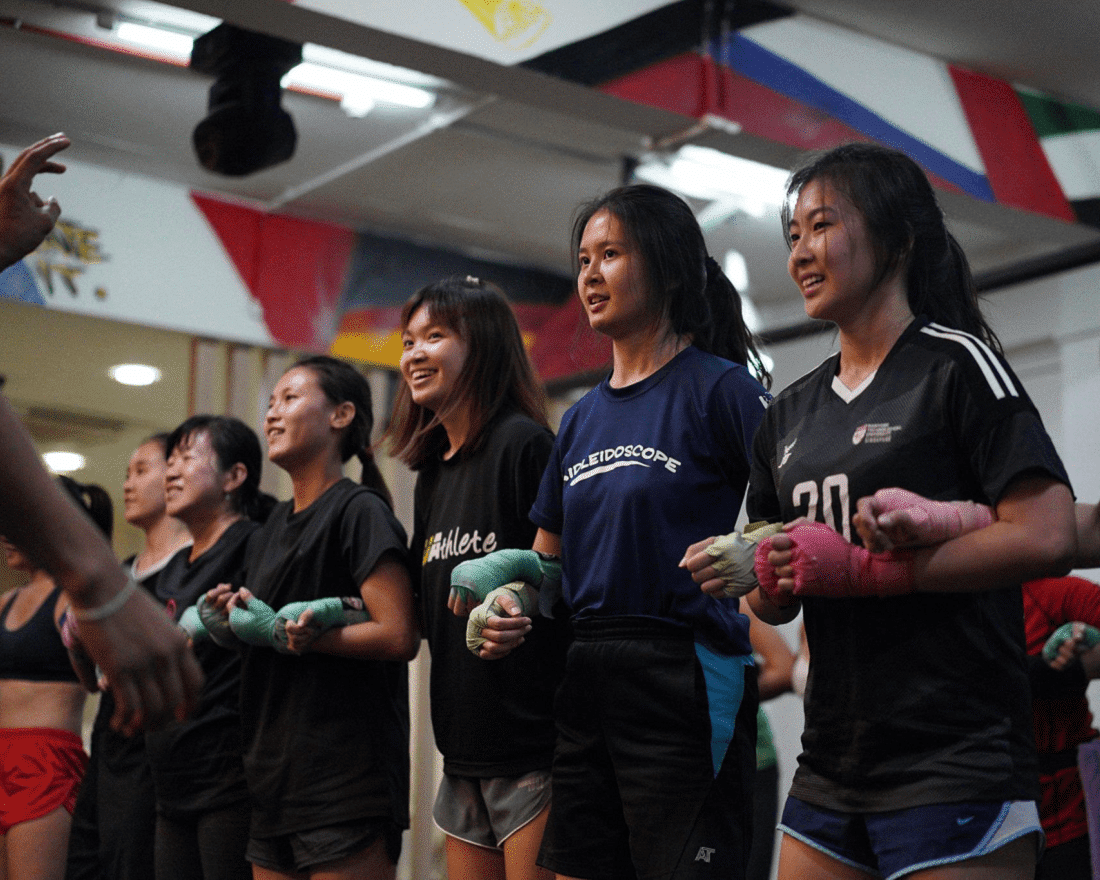 PUBLISHED September 5th, 2019 06:00 am | UPDATED May 18th, 2020 07:24 pm
We're all for trying new things to do – food or otherwise – and sports aren't any different. But unlike bouldering, reformer pilates and aerial yoga, the barrier to entry in Mixed Martial Arts and Muay Thai can sometimes feel a little too high (if you've been to a hardcore fighting gym, you know what I'm talking about). If you're looking for things to do in Singapore, Muse Fitness Club in Singapore challenges that stereotype, with a ream of classes catered for ladies, beginners, and experts alike.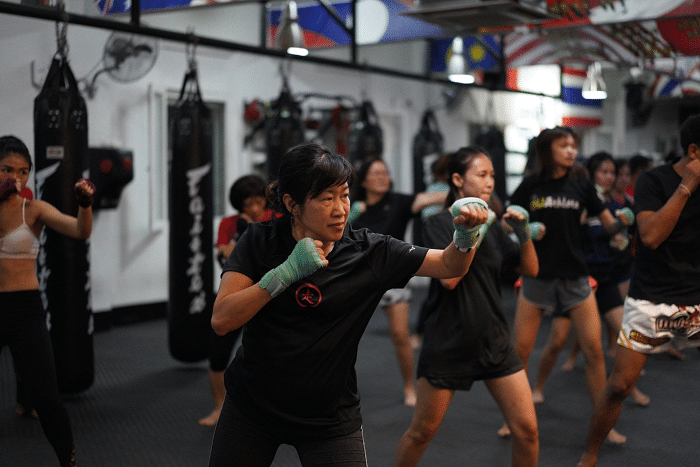 For one, it's a convenient 10-minute walk from three MRT stations – Farrer Park, Bendemeer and Lavender. The Jalan Besar gym places more emphasis on function than style, with a focus on the practical necessities and well-rounded trainings over shiny new equipment or sleek-looking interiors.
Muse opens its doors to both private and group classes – the latter lasts 90 mins while the former can be tailored to the individual's needs – but both promise pretty kickass workouts at an affordable price. It's no worry if you think you're nowhere near the level of fitness the sport demands – the gym instructors here are friendly, approachable, and all around Good Guys that make you feel right at home.
In fact, we've seen beginners and regulars of all shapes and sizes warm up quickly in this safe space. Instructors mostly comprise Thai athletes born and raised with the sport, too, so you know that you're getting an authentic lesson when you train with them.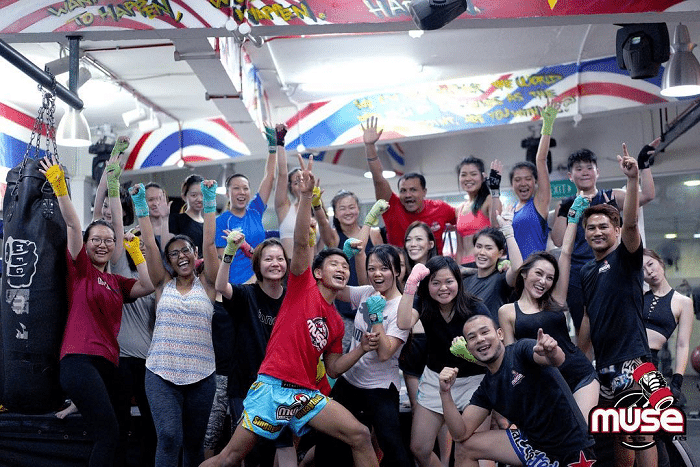 And ladies, if you've ever felt the incessant anxiety of going to the gym alone, Muse will do you one better. Every last Wednesday of the month, Ladies Night encourages women to join their a free beginner group class for two hours of heart-pumping cardio. Muse aims to empower women through the sport, learn practical self-defense skills while simultaneously getting in your weekly workout.
After an intense warm up, instructors guide participants through a series of basic moves – jabs, hooks, and kicks –  working up to drills and one-on-one practice. It's not incredibly structured – and much more relaxed than what actual lessons are like – but you get to try things out no holds barred, and at your own pace. First timers even get to take home over S$500 worth of freebies, which include a free seven-day trial of their classes, a baggie of whey, and even S$280 worth of facials to pamper yourself post-workout.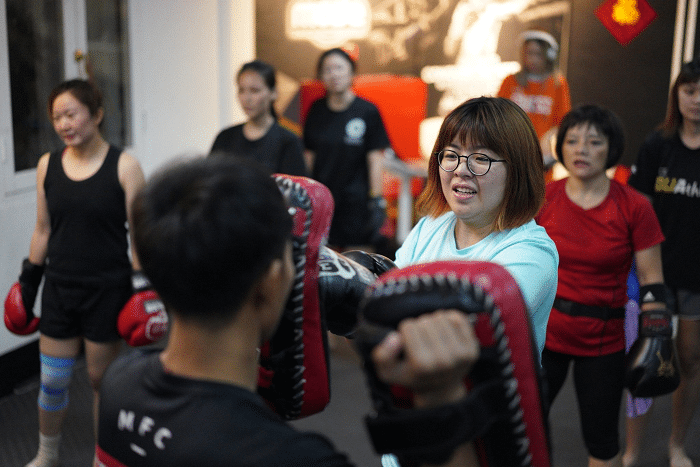 Trial lessons are there to help you get your foot in the door, but if you're looking for something to really push the limits, you'll get more satisfaction from their actual classes. The Unlimited All-Rounder (S$225 for adults per month, S$150 for Students and Full-Time NSFs per month), gets you unlimited lessons and free access to their indoor gym facilities.
Muse Fitness Club is located at #04-01, 298 Jalan Besar, Singapore 208959, p. +65 6291 6161. Open Mon-Fri 7am-10pm, Sat-Sun 7am-8pm.