Hotel Review: Catching Cs at Novotel Bangkok Silom Road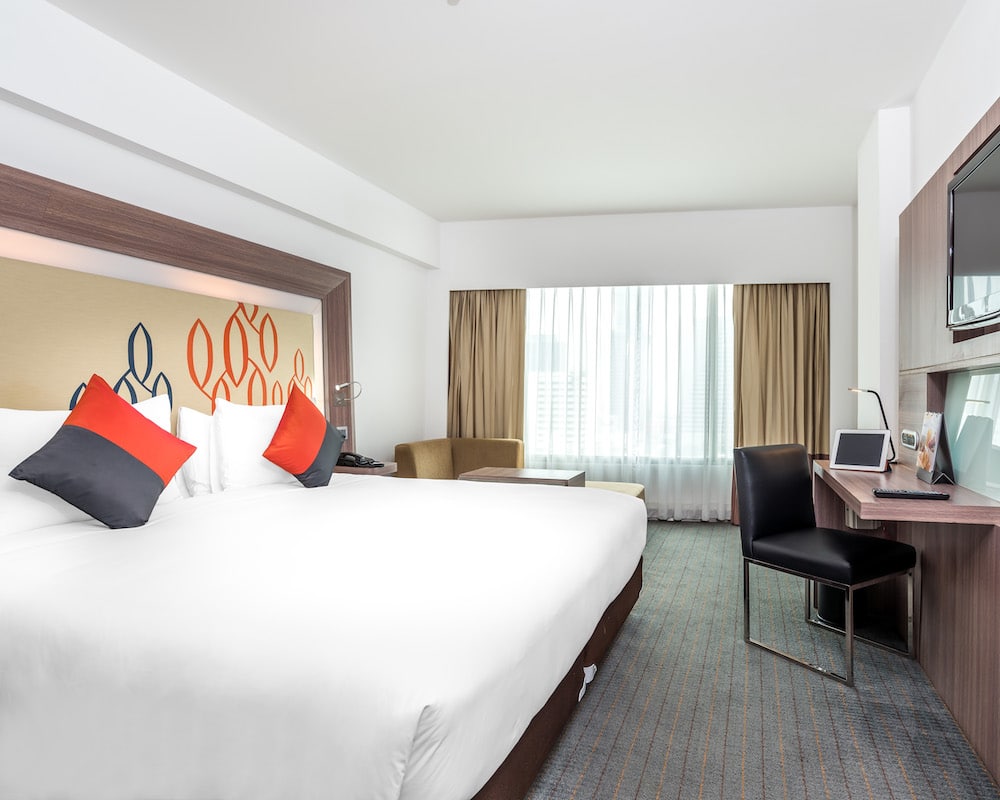 PUBLISHED June 19th, 2019 05:00 am | UPDATED May 18th, 2020 06:43 pm
Next to the Chao Praya river, the Bang Rak district packs quite the visual punch. It's a real trove of art galleries, upscale restaurants, cafes and hip cocktail bars that attract locals and travellers alike for a taste of Bangkok's vibrant culture. Lucky for us, sitting within walking distance to the area's hottest spots, Novotel Bangkok Silom Road is an affordable and restful stay along Silom Road.
What catches attention after the hour-long schlep from Suvarnabhumi Airport (or 40 minutes from Don Muang Airport) is the warm hospitality. Noting my post-flight fatigue, my luggage was swiftly sent to the room while cheery staff ushered me over to Stone Bar for a Mango Smoothie. This certainly sets the tone for a comfortable stay.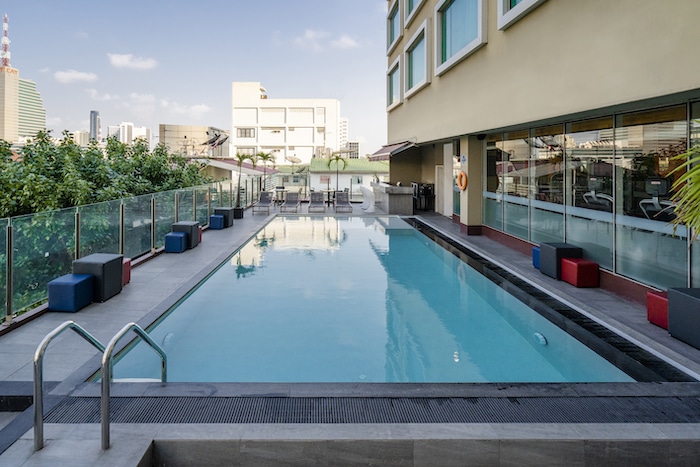 Comfort
The rooms follow a pared-back aesthetic with key colours and modern lines, much like other Novotel hotels across the globe. This signature look offers a sort of familiarity you'd welcome in a foreign place; a home away from home.
The pampering, however, really lies in Novotel's exclusive LIVE N DREAM pillows and mattresses – think marshmallows with back support. The twin beds (or one king-size) fit nicely into my Deluxe Room of 32 square metres, along with a sofa, work area, bathroom stocked with toiletries and – the finishing touch – floor-to-ceiling windows offering a view of Bang Rak. It's quite the sight, come night time.
The same view can be enjoyed, beer in hand, while catching a tan at the outdoor pool on the seventh floor. It sits right in front of a well-equipped fitness centre that's running 24/7.
Convenience
When it comes to dining options, the hotel is minutes' walk away from Sarnies Bangkok, The Bamboo Bar, and DAG among others, but nothing beats strolling down to Maggie Choo's for an extensive Thai menu and cold cocktails in the basement, The Square Restaurant on level six offers a sprawling seafood buffet (THB650, till 31 July 2019) that has reached must-try status amongst the locals, so make sure to call ahead to book.
It is also conveniently sandwiched between BTS Surasak (1km away) and BTS Saphan Taksin Station (650m) with the option of hopping on the free shuttle service to Saladaeng Station (8am – 8pm, hourly). What's more, its close proximity to pretty much anywhere means wallet-friendly taxi fares (just avoid the rush hours).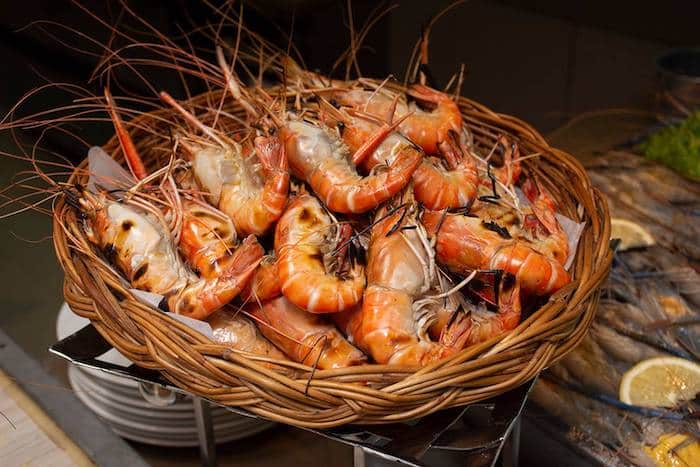 Connected
If you're scatterbrained like yours truly, chances are, you've forgot to grab a SIM card or portable WiFi router on the rush to the hotel. Each of its 216 rooms comes equipped with Handy phone that doubles as a travel buddy. It's got city guides, emergency information and, of course, unlimited calls and internet access.
In short, Novotel Bangkok Silom Road has got it down pat when it comes to a fuss-free stay, be it for a weekend or longer.
Novotel Bangkok Silom Road is located at 320 Silom Road, Suriyawong, Bangrak, 10500 Bangkok, Thailand, p. +66 2 206 9100.