Awakenings: Art in Society in Asia 1960s-1990s: National Gallery Singapore's New Exhibition Dives Into Social Unrest, Political Commentary, and Activism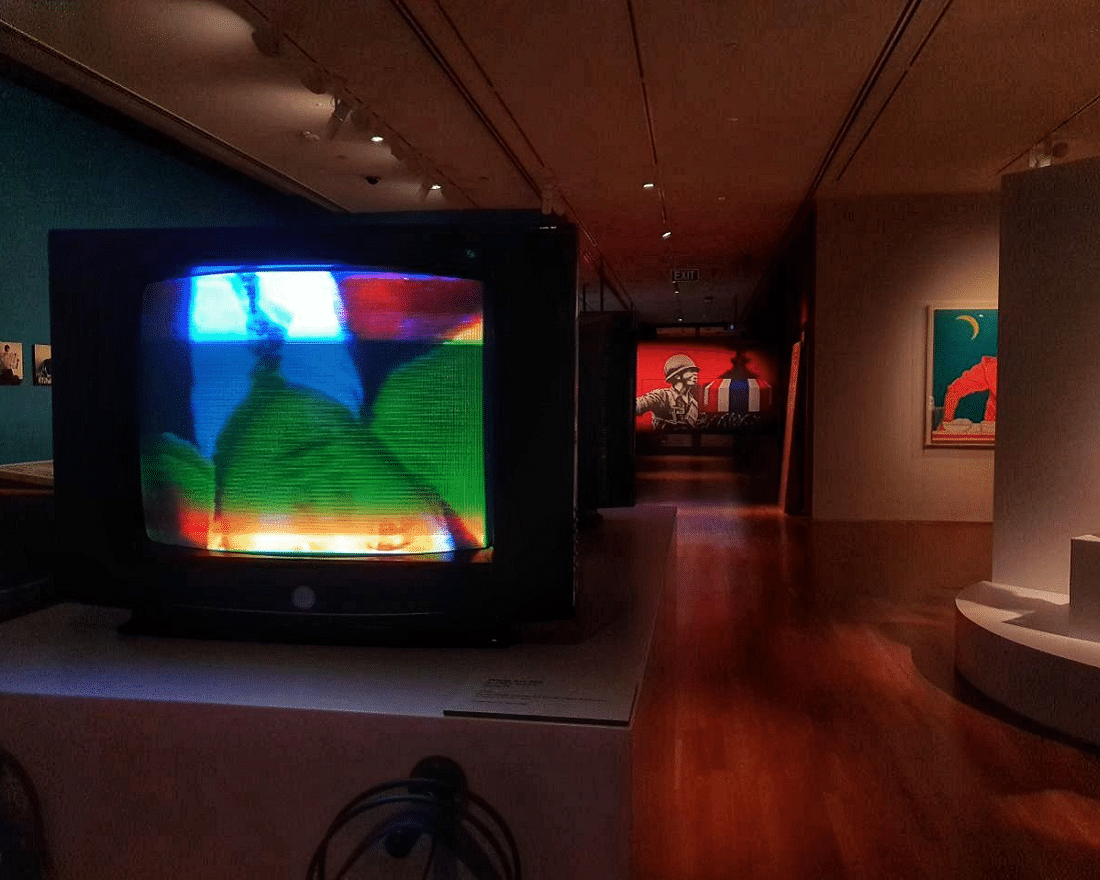 PUBLISHED June 19th, 2019 05:00 am | UPDATED February 6th, 2020 05:03 pm
For the next couple of months, National Gallery Singapore will play host to a chronicling of Asia's turbulent 60s and 90s. Awakenings: Art in Society in Asia 1960s-1990s, made its Southeast Asian premiere on 14 June 2019, and will run till 15 September 2019, having been previously showed in Japan and Korea.
A visual battlefield of ideological confrontations, the exhibit features commentary on societal rife, such as capitalism, nationalism, and rapid modernisation. The struggle for artistic freedoms in periods of political authority also birthed a multitude of experimental art practices, challenging conventional ideals of art. Many social issues still run deep today, and an exploratory journey through Asia's awakening in radical movements  prompts intriguing insight.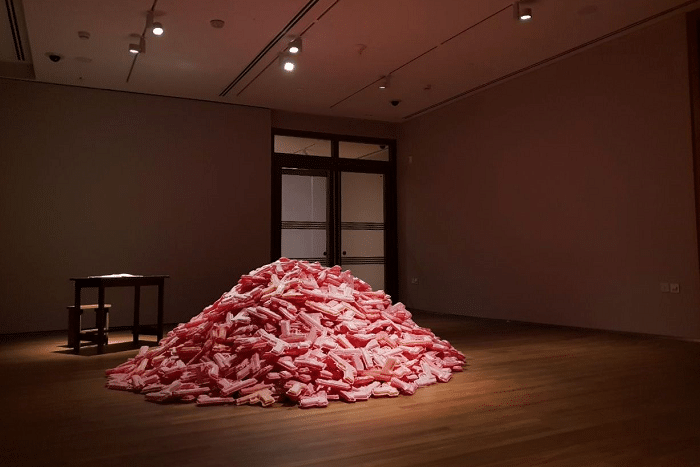 Four years in the making, it's a massive joint effort by more than 100 artists from 12 countries in Asia. Jointly co-organised by the Gallery, the Museum of Modern Art Tokyo (MOMAT), the Museum of Modern and Contemporary Art Korea (MMCA) and the Japan Foundation Asia Center, three main chapters structure the show: Questioning Structures, Artists and the City, and New Solidarities.
You'll find pieces like Lee Ufan's Relatum in the first act. Made in 1969 and subsequently reconstructed in 1988, the piece expresses Lee's interest in the discourse between objects and the space surrounding them. This is visually captured in the juxtaposition of steel seemingly held up by a cube of cotton wool.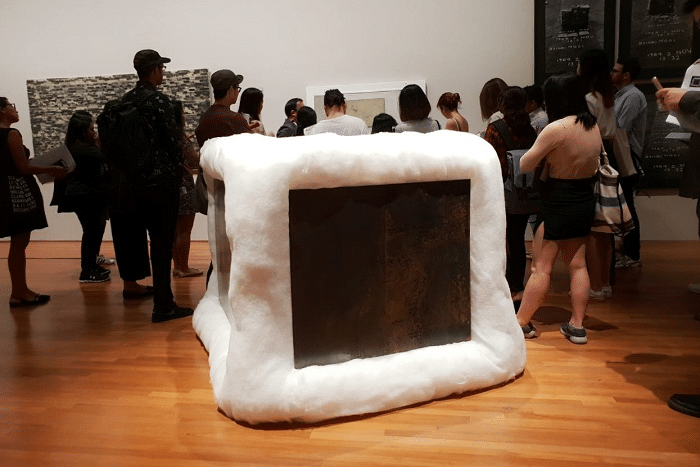 In Artists and the City, artists experiment with new boundaries and mediums, including their own bodies. This includes Lin Yilin's Safely Maneuvering Across Lin He Road (1995), a commentary on the rapid redevelopment and urbanisation in China. Yoko Ono's controversial Cut Piece (1965) is also featured, where audience members were allowed to do as they wanted to the artist, sat passive and dressed on stage with a pair of scissors. While some view the piece as a reflection of the insidious nature of humankind, others interpret it as a message on how observation without accountability may result in the harming of the object (or person) perceived.
New Solidarities features works that challenges societal norms and ideologies. During a time where activism and urbanisation began to prosper, this is a particularly intriguing section of the show, given Asia's more conservative and traditional views of subjects like feminism and political awareness. Look out for interactive pieces such as F.X. Harsono's What Would You Do If These Crackers Were Real Pistols? (1977-2018).
Follow the detailed timeline traversing the region's history in the exhibit, which is also enriched by a diverse programme of artist talks, curator-led tours, workshops, and panel discussions.
Awakenings: Art in Society in Asia is located at the National Gallery of Singapore, 1 St Andrew's Road, Singapore 178957, p.+ 65  6271 7000. Opens Sat-Thu 10am-7pm, Fri 10am-9pm. Entry to the exhibition costs $15 for Singaporeans and Permanent Residents, and $25 for Non-Singaporeans. Available from 14 June 2019 till 15 September 2019.