Hotel Review: SSIP Boutique Dhevej Bangkok Is A Tribute To Old Siam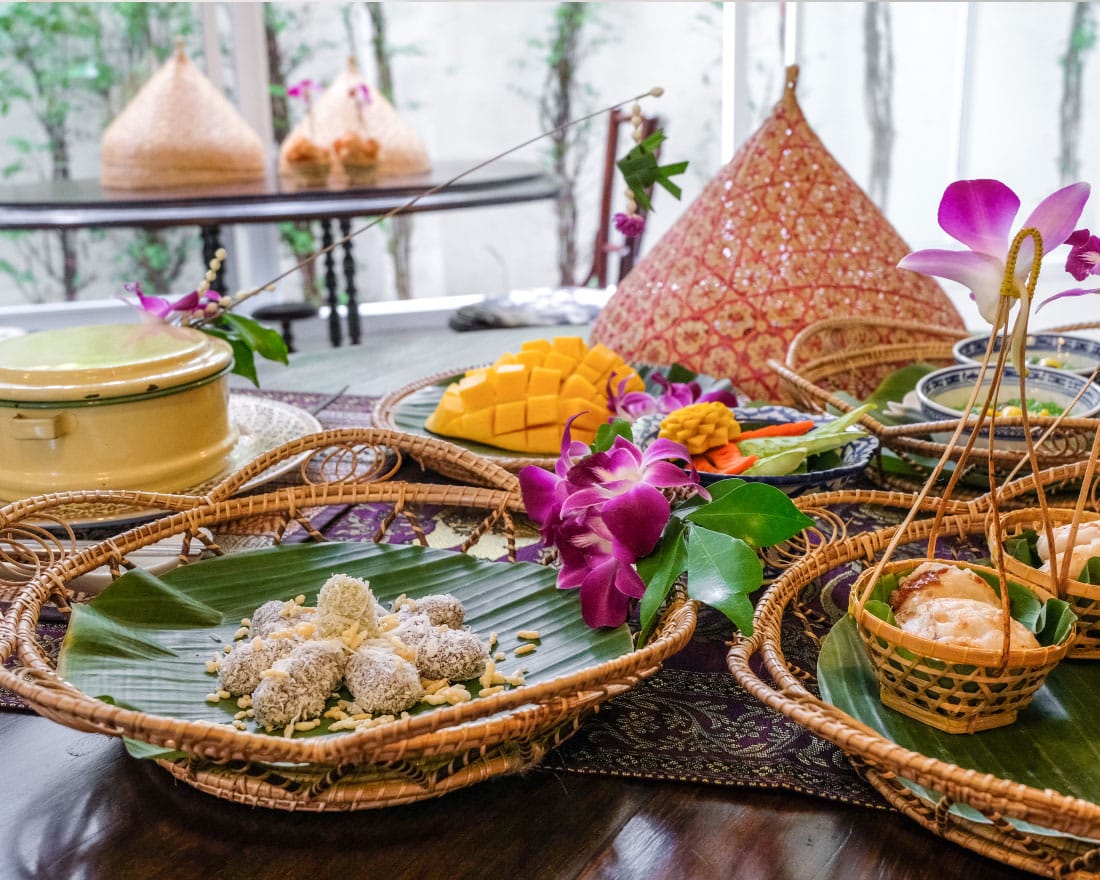 PUBLISHED July 2nd, 2019 06:00 am | UPDATED May 18th, 2020 06:43 pm
Imagine starting a hotel to share the treasures of old Thailand's cultural heritage to future generations. Such is SSIP Boutique Dhevej Bangkok, a colonial-style boutique property located on a plot of land passed down through generations. Children under eight are not allowed to preserve the enchanting serenity of these walls, but who's complaining?
Location & Space
SSIP Boutique is located in Rattanakosin, the heart of Bangkok's Old City where the streets are less noisy and the locals, less jaded. It's an ideal base from which to explore the city's cultural sights. Vimanmek Teak Palace and Thewet Pier along the Chaopraya River are 10 minutes away on foot, while a quick 10-minute drive takes you to the Grand Palace and Siam Paragon shopping complex.
The building itself is one of the few remaining Thai historical houses on Phitsanulok — a 1920s home filled with the rustic charm of King Rama IV's era. Antique ceramic bowls, traditional Thai white clay (marl), and old photographs tell stories of a time when East and West began to converge.
Rooms
SSIP Boutique is not a five-star property, but for what it lacks in luxury, it makes up in charm and grand hospitality. Spread across four floors, the hotel's 19 rooms are simple, clean, and comfortable, mainly comprising of Deluxe Twins and Deluxe Doubles that run between 21 to 25 sqm.
There are also three suites (40 sqm) that can comfortably house smaller families, with simple wood furnishing that look like they've been picked up from a vintage shop. There is a trunk storage box, a spacious cabinet that hides the mini-fridge, elegant bedside tables, and angled wooden work desks that make writing a little easier. Other things you'll find include a 32-inch TV with satellite channels so you can catch up on your movies, high-speed internet access, and a stylish tiled bathroom with complimentary amenities by Thai artisans.
Facilities & Services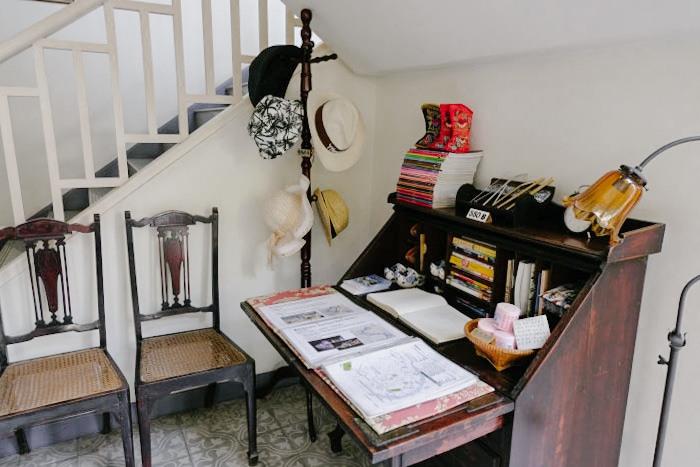 While there isn't much in the way of facilities at SSIP Boutique, the services offered by the small team are aplenty. Complimentary tea and coffee is available 24 hours in the lobby, which is manned around the clock, and the concierge can arrange tours around the city, boat rides, laundry services, and even a fortune teller for your existential needs. There's also a small shop corner below peddling things like woven hats, ceramics, beauty powder – all locally made.
F&B
We take our breakfast in the ground floor dining area, and guests are offered the option of a traditional Thai breakfast or an American one — please get the former. You can only imagine the amount of effort and love into preparing the meals each day, from noodle soup to spiced chicken rice, seasonal fresh fruits such as papaya or mango, and authentic desserts like khanom krok (coconut rice cakes steamed on a kettle), takoh (coconut cream pudding), and bua loy (tapioca balls in coconut milk). We're not exaggerating when we say the staff truly makes you feel like you're part of the family.
SSIP Boutique Dhevej Bangkok is located at 42 Phitsanulok Rd, Dusit, Bangkok, p. +66 2 282 1899. Rates start from USD52 per night.