How to Spend Three Days in Margaret River: Wineries, Restaurants, Nature Sights, and Craft Breweries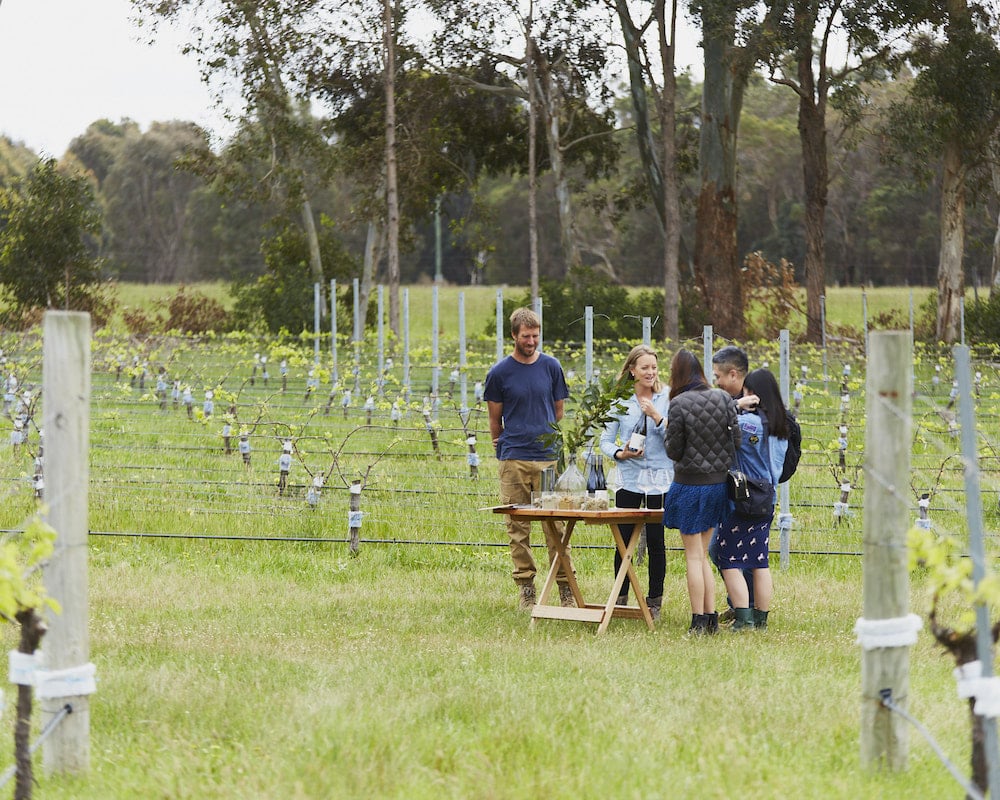 PUBLISHED December 6th, 2018 12:00 pm | UPDATED May 18th, 2020 08:35 pm
Margaret River Gourmet Escape – the 2018 edition just happened last month – is probably the most talked-about Australian food and drink festival outside the continent, and after having been there recently, it's not hard to understand why. Australia's South West might not have the bright lights and late nights of Sydney or Melbourne, but the natural bounty that extends beyond the excellent Margaret River wineries is worth experiencing, if one is a self-respecting foodie. The best part? Perth to Margaret River is an easy three-hour drive with plenty of places to stop on the way.
Getting In and Around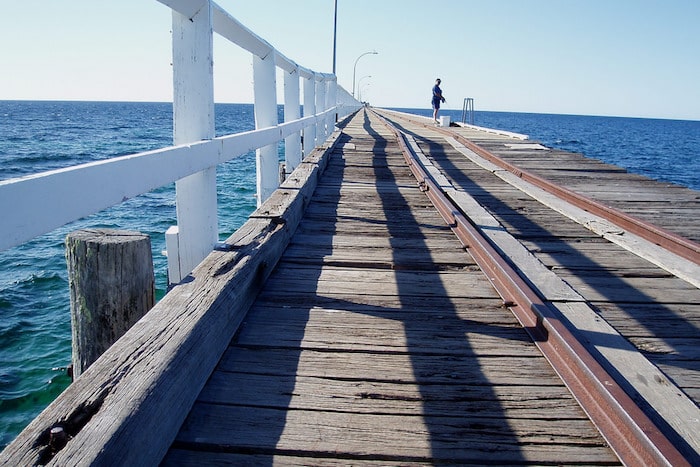 With the distance, the easiest and most flexible way is to rent a car and drive yourself (pro tip: a great place to stretch your legs along the way is the famous jetty at Busselton, and you can stop by The Goose for a cuppa and pastry after). But if you're looking for a stress-free experience or lack an international license, there are many professional driver or limo services in the region that charge by per hour or per day. Peter Norris and the folks at Go in Style were excellent drivers and possess a wealth of local knowledge.
See & Do
Ngilgi Cave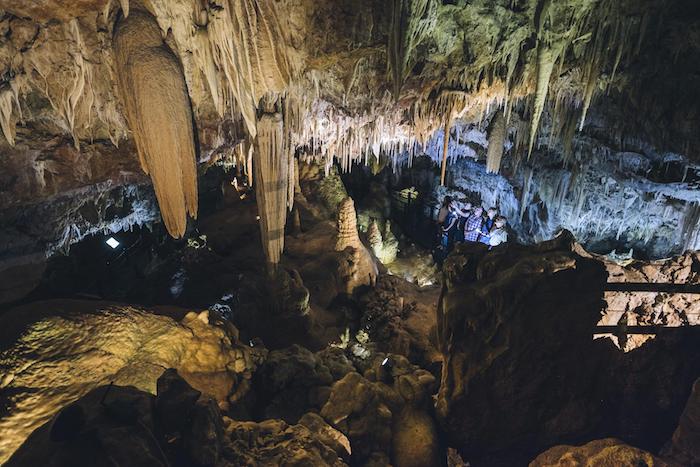 Beneath the limestone ridge which forms Cape Naturaliste lies Ngilgi Cave, which was discovered by European settlers in 1899. Pronounced "Neelgee", the name was changed from Yallingup Cave to acknowledge the karst cave's part in a Australian Aboriginal myth describing the battle between and a good spirit (Ngilgi) and an evil spirit (Wolgine). Culture, nature, and history rolled in one – this is a must visit.
Cape to Cape Walk
Margaret River is famed amongst trekkers for its 140km Cape to Cape walk, which traverses the ridge and beaches of the Leeuwin-Naturaliste National Park. The full trek will take five to six days, but tour operators Walk into Luxury does a spectacular section of the track – from the pristine Injidup beach to Smiths Beach – in one day, and this taster includes a wine-pairing lunch at Wills Domain and an opportunity to swim in a secluded bay. It's possible to do the walk on your own, but from personal experience, the markers are quite easy to miss so it's better to have a guide.
Cape Naturaliste Lighthouse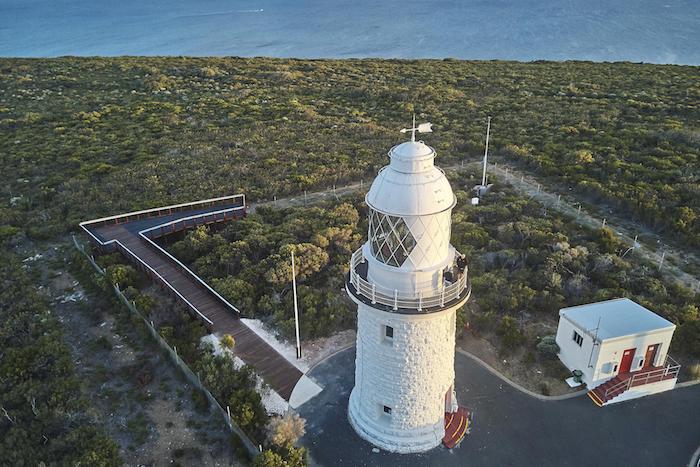 For folks who haven't visited a functioning lighthouse before, Cape Naturaliste Lighthouse – built is from limestone quarried from the nearby Bunker Bay – is one with an excellent guided tour. Take in the panoramic views of the stunning coastal landscape from new observation platform at the base of the lighthouse after, and cap off the visit with refreshments at the cafe that used to be the home of former lighthouse keepers.
Whale Watching
Margaret River's Geographe Bay is a fantastic place to watch whales in the months between September and December. And instead of hopping onto a large cruise, we highly recommend the intimate experience of Pete Kalbfell's custom built jet boat with Jet Adventures. With a maximum capacity of 12 passengers at a time, the boat is equipped with a hydrophone so you can hear the humpback whales and dolphins like never before. For a more comprehensive experience, Harvest Tours is combining the whale watching experience with a gander around Margaret River for wine and cheese tastings, lunch, and other specialty shops in the region.
Eat and Drink
Restaurants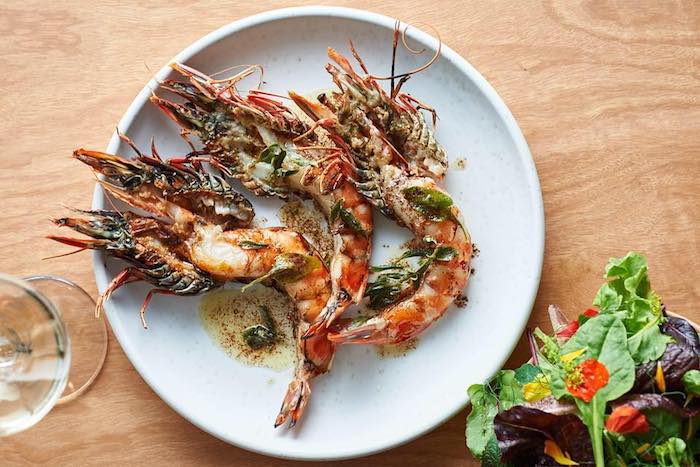 If you only have time to eat at one restaurant in the region, make it Yarri. A collaboration between co-founders of Snake + Herring Wines and Chef Aaron Carr, the Dunsborough restaurant is armed with a seasonal menu inspired by the six seasons of Western Australia's Nyungar people. Available in a la carte or a five-course chef's menu for $78 per person, it's hands down one of the best meals we've had in 2018. The word delicious doesn't even do the wood-grilled marron with XO sauce and saltbush justice.
Winery restaurants in Margaret River are mostly lovely; that's why they make popular wedding venues. However, two places where the food and wine are excellent are Vasse Felix and Arimia. The former is one of the region's founding wine estate, established in 1967. Besides a fine dining menu in the restaurant on the second floor, there's also a wine lounge downstairs serving cheese and charcuterie. Newer to the game is Arimia; the food is honest, friendly, and damn tasty, as is the wine. Extra points for raising their own pigs and trout for the restaurant – and selling it to other great restaurants in the area – and even trying to grow their own vegetables.
For something less Aussie in style, the dining room at Cape Lodge helmed by celebrity chef Tony Howell showcases the best of Margaret River's produce via classically prepared French country fare. Chef Tony also hosts culinary boot camps (from A$395 per person).
Wineries & Cellar Doors
The terroir of Margaret River means they produces really great Chardonnay and Cabernet Sauvignon; in fact, it's safe to say that we returned from the region with a new found appreciation for the white wine. Flametree is one of those wineries that changed our mind. Besides a classic Margaret River Chardonnay, they also have a lovely, dry, and savoury styled Pinot Rose.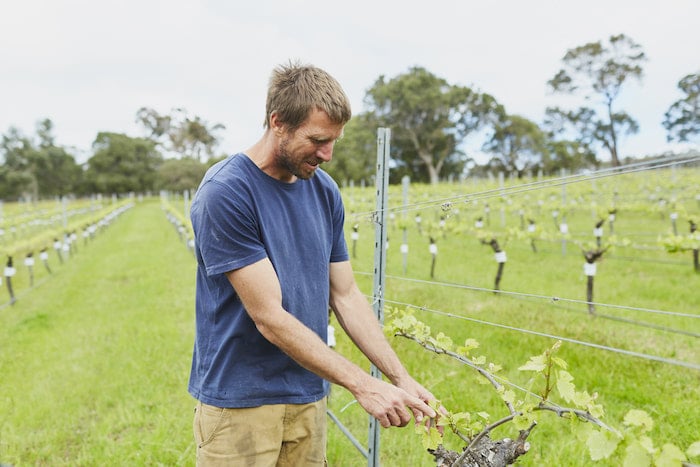 Windows Estate made the biggest impression on us; not only did this small estate (some of their smaller releases only see 600 bottles) conduct our wine tasting in the middle of their vineyard, they also have two Highland cattle that helps them to clear vegetation in a sustainable manner. Pierro, on the other hand, makes a great L.T.C – it stands for little touch of chardonnay or Les Trois Cuvees – that's mostly Sauvignon Blanc and Semillion at a great price point.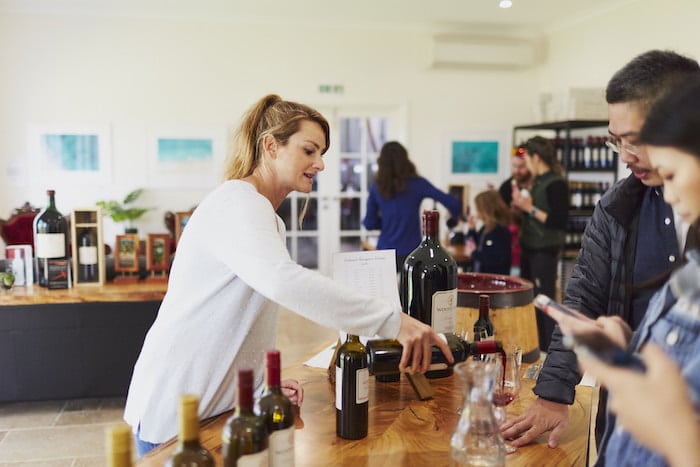 Cullen Wines is one of the first wineries in Margaret River to be certified biodynamic (grapes are harvested by hand on fruit and flower days according to the astrological calendar) and carbon neutral. Their more premium wines, like the Kevin John Chardonnay and Legacy series, are absolutely stellar. Planted in 1973, the founders of Woodlands Wine wanted to emulate the vineyards of Bordeaux. The robustness of their Cabernet Sauvignons and Cabernet blends certainly prove it and the fact that they have named most of the wines we tried is endearing. I was most tempted to by the Cabernet Franc blend named "Emily", but I liked "Margaret" better.
Craft Beer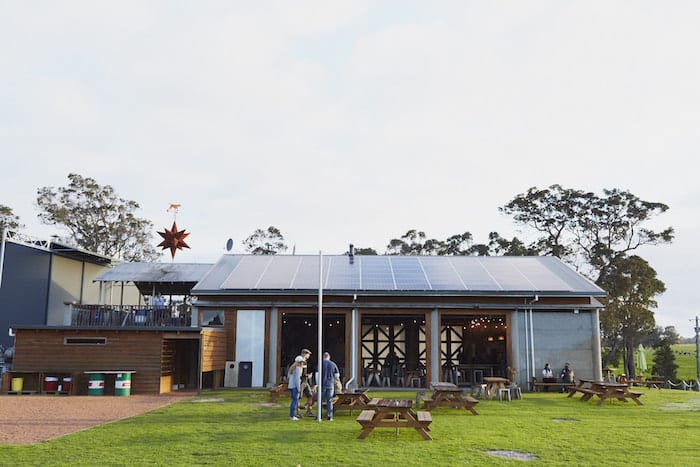 Margaret River has also seen a blooming of craft beer breweries, and with the amount of space out there, most of them are more like gorgeous beer gardens with lovely scenery, and space for doggos (or kiddos) to play. One of the more popular is Beer Farm, which brews everything from smashable lagers and complex IPAs to sours and Saisons packed with flavour. Cheeky Monkey Brewery & Cidery is particularly kid friendly with a huge play area. Sharing the same name as the critically endangered Black Hairy Marron – and adopting it on the labels – Black Brewing's Margaret River location houses a brewery, winery, distillery, and a kitchen dishing out Pan-Asian influenced beer grub.
Stay
Those looking for a retreat in the heart of Margaret River wine country will find what they seek in Cape Lodge, an adults-only private country. Centrally located between the towns of Margaret River, Dunsborough, and Yallingup, it's set on an expansive 40-acre estate of lawns, gardens, and their own vineyards. All 22 rooms are outfitted withking-size beds, luxurious bathrooms, complimentary in-room refreshments and free Wi-Fi. We love their in-room breakfast option, which comes served on the tray with the morning's paper!
Part of the beauty of Margaret River is the number of stunning beaches and if you prefer to be a beach bunny on your trip, Smith's Beach Resort in Yallingup is perfectly positioned on Smiths Beach, overlooking the gorgeous Indian Ocean. Great for couples and families, choose between the Beach Shacks, Villas, and Beach Houses – all of them come with a living room and fully equipped kitchen.
[button color="blue" size="normal" alignment="none" rel="follow" openin="samewindow" url="https://prf.hn/click/camref:1011l8zpM/destination:https://www.stayz.com.au/search/keywords:margaret-river-wa-australia"]Book your accommodation at Margaret River with Stayz[/button]
This article was made possible by Tourism Western Australia, The Margaret River Region, Australia's South West, and Margaret River Wine Association.
All slider images and top image courtesy of Tim Campbell.