In the Manhattan Bar with Alex Kratena & George Nemec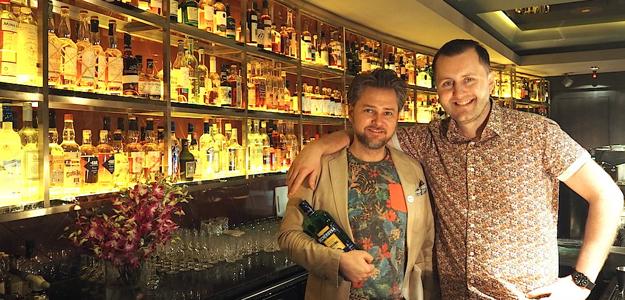 PUBLISHED April 9th, 2015 04:00 am | UPDATED June 12th, 2020 04:53 pm
This Friday Manhattan bar turns 1 year old. Oh how time does fly. In the past year this gorgeous bar has made its mark on the Singapore cocktail scene under the help of head barman Ricky Paiva. Well tomorrow, and for one night only, 2 of the world's best bartenders will running shift. Intoducing Alex Kratena and George Nemec.
So what is so special about these guys? Well aside from having several decades of experience heading up some of the world's best bars Alex (head bartender at London's Artesian (aka The World Best Bar 3 years running) was named by Tales of the Cocktail as the 'World's Best Bartender' and George currently stands as Global Brand Ambassador of Bechevrovka after being previously named 'Australia's bartender of the year'. Yea. That's what.
Anyway, running up to tomorrow's celebrations, I had a chance to sit down with these two legends and chat about life, cocktails and a lot more. And I won't lie, as a amateur home-bartender, I was keen to glean as much advice as I could.
So guys, how are you finding the bar scene Singapore, and any favourite bars so far?
Alex: Wow that's a tough one. There are so many places and each is very unique. How can one compare a bar like Tippling Club with Manhattan or The Auld Alliance? They are totally different yet great in their own way. Let's just look at it like this, if there was a Michelin star system for bars, Singapore would have a lot of 3 star bars. We heard a lot about Singapore and we were both really excited to come here.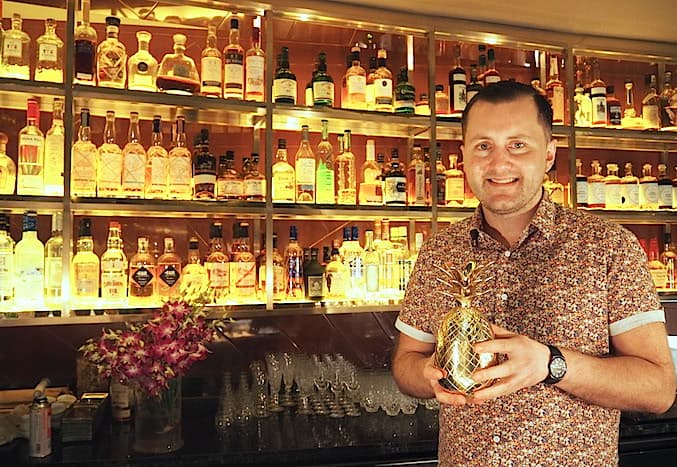 Alex Kratena
What do you prefer? Mixologist or bartender?
 Alex: Hmm the term mixology is perhaps being overused a bit these days.  At the end of the day, whether your pulling pints in a pub or working in a high end cocktail bar, the job and duties remain the same. What matters is how you make your customers feel. So does it really matter?
George: I'm more towards bartender. For me, it's about just providing great hospitality. Labels will be labels.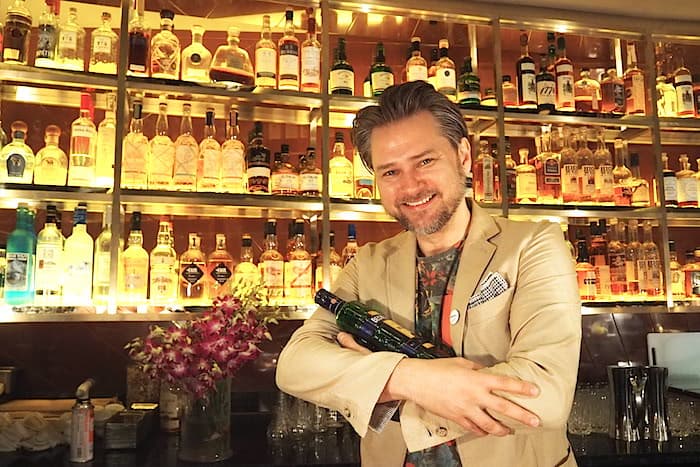 George Nemec
Any advice would you give to aspiring bartenders in Singapore?
George: Stay down to earth. The 'fame' will come eventually if you are looking for it. Stay on both feet and have you eyes and mind open to new ideas. It's easy to win competitions but don't let it go to your head. Oh, and be yourself.
Alex: Keep on working. Stay focused on the job and keep asking the question; 'how can I make this better?' Recognition will come in due time.
Final words about tomorrow, guys?
George: Tomorrow is going to be a lot of fun. We've got some great recipes and we have cocktails which have been barrel ageing here in Manhattan for quite some time. We'll be cracking them open tomorrow night.
Alex: It's going to be a celebration of friendship, sharing and our passion for hospitality. No matter where we come from in the world, we're passionate about one thing and that's making memorable moments for our guests.
Manhattan's anniversary party takes place Friday 10th April from 6pm. To book a table, call 6725 3377.