JINzakaya: Japanese Comfort Food with Sass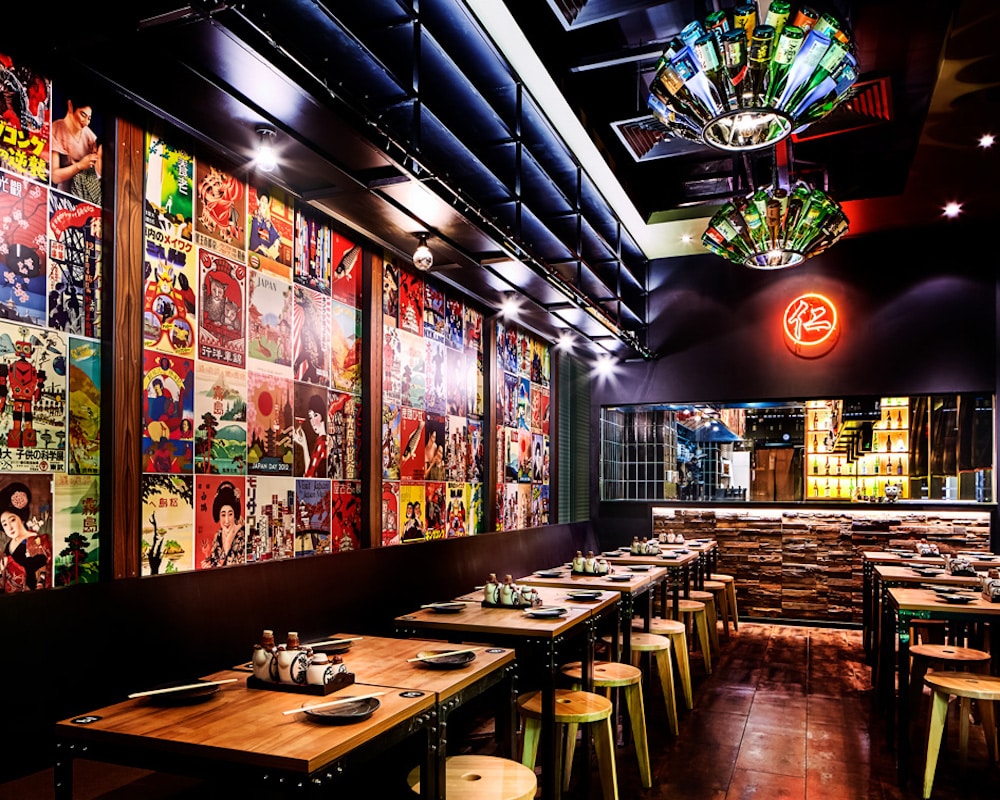 PUBLISHED June 2nd, 2017 06:00 am | UPDATED May 18th, 2020 04:26 pm
In my search for JINzakaya, I ran into Sushi Jin by mistake. The similarity in names is no mistake, since both restaurants located in a pedestrian backstreet off Rangoon Road are under the Les Amis Group. As I drifted down the corridor and caught sight of JINzakaya, the differences were fairly evident. Sushi Jin was the classy older sister with elegant ornaments and matching furniture while JINzakaya gave off a nonchalant, yet effortlessly cool, vibe. Neon signs, colourful Japanese posters, chandeliers made of empty sake bottles.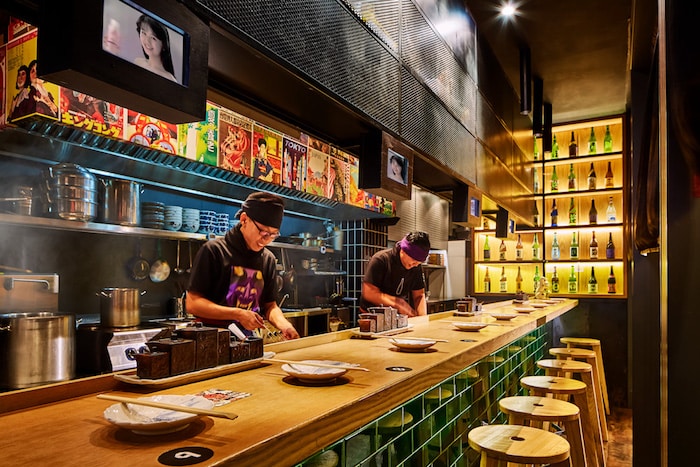 Our round of appetisers started with the Goma Tofu ($5); breaking it apart to share was easy but picking it up proved to be a little trickier. Stickier with a nutty aftertaste, the sesame tofu might just appeal even to the non-tofu fans. Made with the famed Japanese Momotaro Tomatoes, the Marugoto Tomato ($8) definitely lived up to its reputation. Served sliced up, these tomatoes were satisfyingly sweet, with a zest that's just enough to make you hungry enough to skip the rest of the appetizers and dive right into the mains. However, if you're looking for more starters, the Edamame ($5) is always a good (and healthy) option.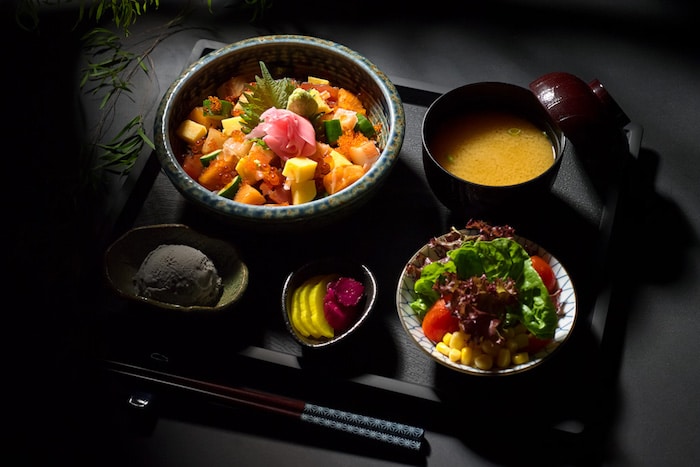 The real show-stopper, in my opinion, was their Gindara Yaki ($36), which arrived wrapped in a houba leaf. Perfect for sharing with a pal or two, the smoky, mouthwatering scent hinted at the sweet flesh at awaits. The teriyaki sauce was not overly sweet and the crisp exterior contrasted well with the supple, slightly fatty flesh.  A must order for codfish lovers. Other favourites include their wide selection of Kushi Skewers ($3 onwards) and their barbequed squid, or rather, Yari Ika Maruyaki ($15). And Of course, a meal at a Japanese restaurant isn't quite complete without a bowl of Kaisen Chirashi Donburi ($14).
By this time, we were stuffed and quite ready to call it a day. Somehow sensing this, the waiter brandished a selection of their sakes and deserts. For drinks, I was partial to their Ozeki Yuzu Umeshi ($10 per glass). However, feel free to ask the staff for a list of their Sakes and accompanying recommendations.
Although we would have loved some, we were much too full for Fried Matcha Ice Cream ($7), so we got their Furutsu No Moriawase ($10) and the very photogenic Mizu Shingen Mochi ($7) instead. The former was a fruit platter of sorts, yet, buried beneath the colourful heap of fresh fruits, is a potent layer of sake jelly. Definitely adult-only. The latter, on the other hand, was a wobbly treat, a light-hearted way to round up your meal at the coolest izakaya in this part of town.
JINzakaya opens daily from 12pm-2.30pm for lunch and 6.30pm-10.30pm for dinner at 1 Farrer Park Station Road (off Rangoon Road), #01-08/10, Singapore 217562. 6443 1173. For more details, check out their Facebook page here.