10 Questions with John Kunkel, Founder & CEO of USA F&B Group 50 Eggs and The Bird at Marina Bay Sands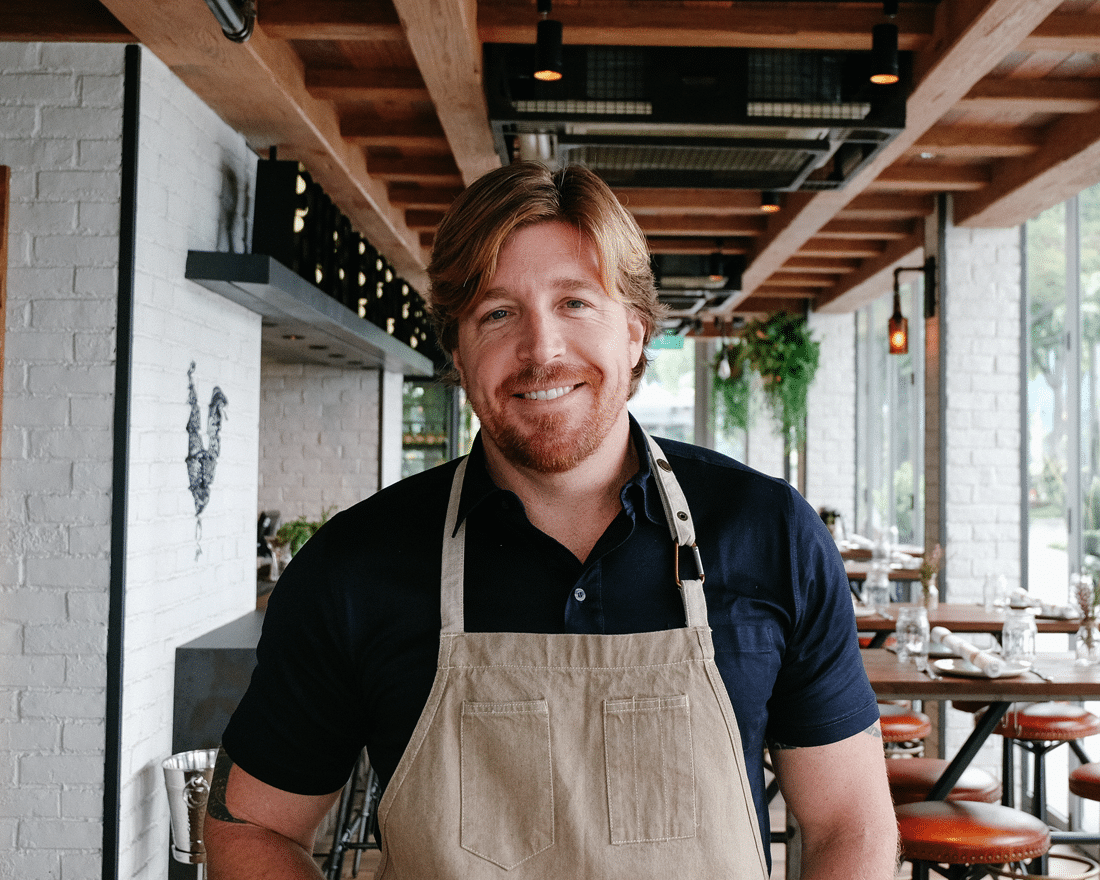 PUBLISHED July 17th, 2017 06:00 am | UPDATED May 18th, 2020 04:55 pm
It's been almost 16 years of opening new restaurants, but John Kunkel is showing no signs of slowing down. This July, the founder and Chief Executive Officer of the legendary 50 Eggs group launched The Bird Southern Table & Bar – the Singapore iteration of his famous Yardbird concept – at Marina Bay Sands, bringing us his family's 100-year-old recipe of Southern fried chicken, buttermilk biscuits, shrimp 'n' grits, and fluffy waffles.
We caught up with the man at The Bird's recent soft launch, as he tells us – Southern accent and all – more about his company ethos, the story of his first restaurant, and the dining scene in Miami.
What's with the name 50 Eggs? Is that an allusion to the number of states in the US or…?
That's good actually, but no. There's an old movie in the US with Paul Newman, and it's called Cool Hand Luke. It's one of my favourite movies and in this movie, the character is very hard-headed. He's constantly challenging authority, and he's doing what everybody thinks can't be done, which kind of sums up my personality.
At most of our restaurants, we created things that didn't exist in the area or items that people said wouldn't work. When I opened Southern Food in Miami Beach, that wasn't something everybody thought would be well-received, because on South Beach everyone's in bathing suits and eating sushi, and Southern food was comfort food. Once again, we're excited to be the first to bring Southern food to Singapore, and it's a fitting name for my company because we try to be first and try to do things people say can't be done.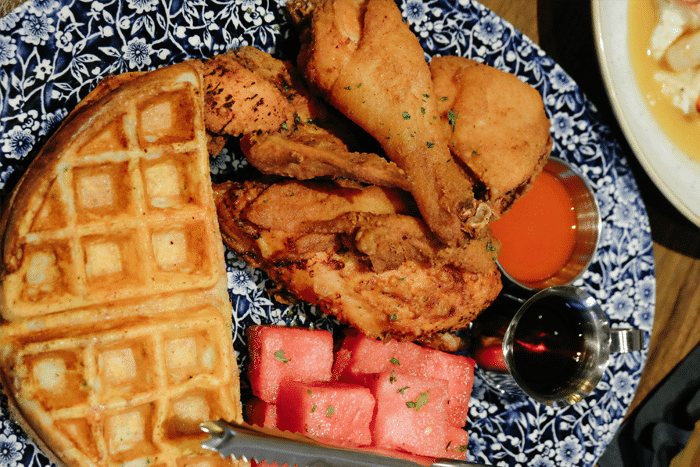 Why 'The Bird' rather than 'Yardbird'? We're assuming it's due to the Hong Kong Yardbird opening an outlet here?
It is. We wanted to differentiate it and make sure everybody knows where to find us.
I guess the next question is, why Singapore?
For two reasons, I guess. Marina Bay Sands is an amazing property. There are around 80 dining destinations, amazing world-class celebrity chefs, so we thought those restaurants would make great company for us. We're great partners with The Sands in Las Vegas, and our restaurants there were very successful. It was really a no-brainer to come to Singapore and bring the concept here.
Is anything going to be different at The Bird, being the debut restaurant in Asia and all? 
Of course! We've already introduced some new items in the menu. We have a great fish dish down there that's certainly inspired by Singapore. We took a lot of classic ingredients like the rice and a great beautiful piece of snapper, and normally it'd almost be considered a Creole dish as there's more influence from New Orleans and that area, but we introduced a lot of flavours with kaffir lime and a lot of curry sauce and a Laksa sauce. It's kind of a Southern meets Singapore.
And we did a beautiful crab cake that's sort of Maryland-style, but we put that in a beautiful black pepper sauce. One of the other chefs introduced it to us and we loved it so much and it's a beautiful complement, so that will be a special. There are almost 20 dishes that I worked on with the chefs that are inspired by Singapore and unique to this store. We also have new cocktails that we introduced that are specific to Singapore – we have an amazing sloe gin cocktail that's served in a lightbulb, so that's really fun.
Is that a thing? To have a dedicated bar programme across all the Yardbirds?
It's a really important part of what we do. When we opened the first Yardbird almost six and a half years ago, bourbon was a big part of the concept, and as we've grown and expanded we've kind of continued to evolve that. In Las Vegas, we did a great ice programme with flavoured ice that we were hand-sawing with a Japanese ice saw at the bar, so our customers could see we had different shapes of ice.
We were doing infusions, and a really dynamic mixology programme. In Singapore, we made a point to make sure we have the best selection of bourbon and whisky that you can find anywhere – it's a really rare and special bar. I mean, even our neighbours here at the other restaurants were like "wow, how did you get all this whisky?" We've been working on this for seven months, and in some cases we got just one bottle, and some of this stuff isn't even being made anymore.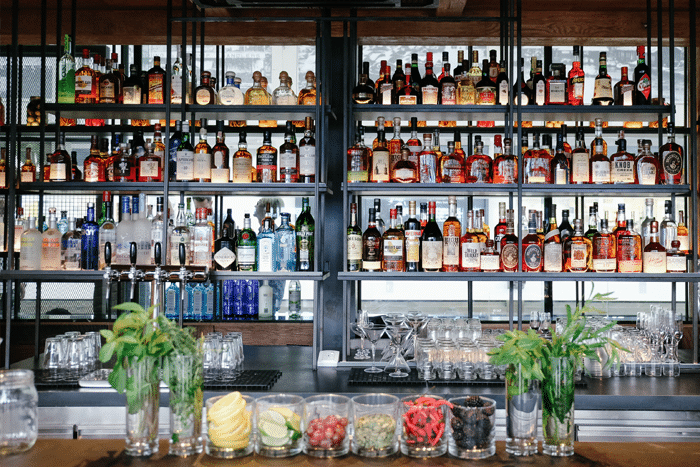 All of your restaurants have been flourishing and you've won so many awards. Tell us, what's your secret?
Well, we have a real personal touch with everything that we do. As you can see, I'm very much involved in everything that goes on. As a lot of restaurant companies grow, it's easy to get very removed from day-to-day operations. My team is here from Miami and Las Vegas, they've been there a long time and know our standards. We're very conscious of wanting to make the guest experience as perfect as it can be.
Southern hospitality for us really means something and we want to treat you like family, in a very special way. Part of what makes our special is that personal touch. This is very personal for me, it's family recipes and things that we are very prideful about.
So what number restaurant is this, in your entire portfolio?
I've done almost 20 restaurants of about 15 different concepts. We done so many things over the years, and I get inspired and go off on a tangent. I've done Northern Thai, Mexican concepts, and I've just opened a brand new concept in Las Vegas – CHICA, which is a Latin concept, but nothing is as personal as Yardbird, because it's the way I grew up in the Southern United States.
Tell us about starting your first restaurant. Taste Bakery Café, was it?
The first restaurant was incredibly difficult. I was doing the construction myself, cooking 12 hours a day, and doing all these things. It was in Miami Beach, and I had worked for a lot of restaurants, from fine dining to casual dining, and one of the last jobs I had was running a group of restaurants, which was very casual.
It was the first time I was involved in a casual bakery cafe, and for me it was a bit of a Eureka! moment, because I saw people three or four times a day and they were very loyal as to where they had their coffee every morning. As I was risking everything that I had, I wanted to try to find a concept that would be successful in that area. And I opened up, and used my credit cards and did all the things you're not supposed to do when opening a restaurant – I borrowed money from friends and did anything I could to open.
That was two days before September 11, and at that time in the United States, everybody stopped travelling. I had to let my staff go and it was down to just me and three people, and I worked from about 4am in the morning to about midnight every day. I baked all the bread and made all the sandwiches, and slowly and surely, we built one customer at a time. It became more and more successful, and became the place to be.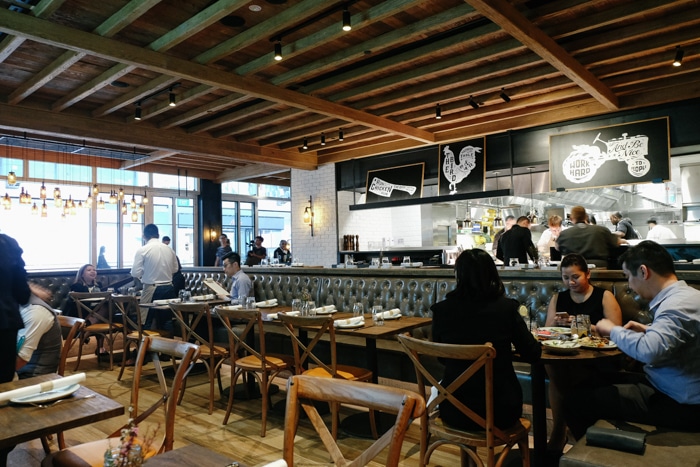 How's the dining experience in Miami different from Singapore?
Oh my gosh, it's totally different in that people definitely come to Miami to party. It's a very transient party place, and when you think about South Beach and probably what you've seen on TV or in the movies, it's pretty accurate. It's a very wild place, and so there's definitely not as much execution and technique. It's more about having a party place to go to. Now, we're starting to attract different chefs from around the world, but when I started down there, we got to be superstars because we executed on a very high level and we were doing something unique.
But Singapore, I think it's extremely sophisticated, and everybody knows food. They expect a very high quality and very high level of service. The drinks and the mixology in Singapore is amazing. You've seen Employee's Only and bars that are coming to Singapore as their second location, which really says something about this market.
What's the future for 50 Eggs and Yardbird, especially in the Asia region?
In the region, we don't know but we're certainly excited to expand in Asia. And Singapore is definitely a launching point for us. We've gotten so much excitement about being here. But hopefully, we'll have new exciting announcements for Asia soon.
Check out John Kunkel's new restaurant, The Bird Southern Table and Bar, at #B1-07 Galleria Level, The Shoppes at Marina Bay Sands, Singapore 018956, p. +65 6688 9959. Open daily 11am – 2am. Weekend brunch available Sat-Sun 10am – 4pm.