Karma Klique's Maiden Voyage: Karma Kruise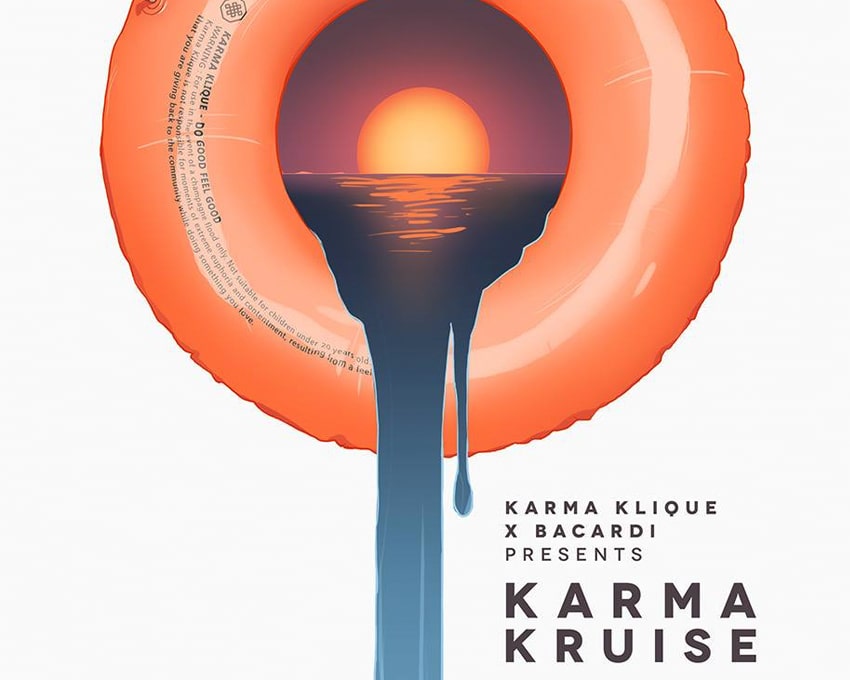 PUBLISHED March 11th, 2016 06:02 pm | UPDATED March 27th, 2016 01:51 pm
2 APR 2016 | Karma Klique, a non-profit focusing on the power of music as a tool to affect social change, are proud to present their first event, Karma Kruise. Taking place along the mighty Chao Phraya river, the event will host 175 revelers, allowing them to dance the night away and take in all the majesty of Bangkok's famed sunsets from their floating dance floor.
The cruise will commence its journey at 4:30pm with the boat making its way along the river, heading past historically significant sites like Wat Arun, Memorial Bridge and the Grand Palace.
Through the event, Karma Kruise has set itself a target of raising 100,000 THB to commit towards the Duang Pradeep Foundation and the vital work they do in the Klong Toei slum. One of the many services they provide is offering a kindergarten, a place that serves as a refuge for young children whose parents have to work during the day, providing a safe place for learning. Working in collaboration with the  organization, Karma Klique have identified specific needs for the group and additional funds raised will be committed to a "Kid's day" where children that have grown up in such poverty are able to have a day that is all about them. Karma Klique will be organizing music, food and entertainment to create an unforgettable experience for these kids.
The event, with the kind sponsorship of Bacardi, Peroni, Maprao Red Bull and One Place Events will feature more than 12 hours of music across three separate venues; Viva & Aviv, on the cruise ship as it heads along the Chao Phraya river and then onto Glow nightclub for the official afterparty. The cruise features the talents of some of the best known DJ talent in the country including Sunju Hargun (Inhale / Exhale), Dan Buri (Neverest/Underground Circus), Mendy Indigo (Dark N' Dirty) and Tekayu Harrington (Disco Robot). Every DJ on board will be donating their time in order to raise maximum funds for the charity.
Bespoke cocktails will be served by famed Swedish mixologists Nikola Blagojevic and Viktor Haglund. The Nordic pair have established a well deserved reputation as some of the most talented cocktail artists in the city, shaking things up at Rocketfruit and a selection of Bangkok's leading lifestyle events.
Karma Kruise is happening on 2 April 2016, 3pm at Viva & Aviv The River. Tickets start from 900THB and are available via One Place Events.