Bottomless Brunch of the Month: An Eight-Course Kaiseki-Style Affair at Keyaki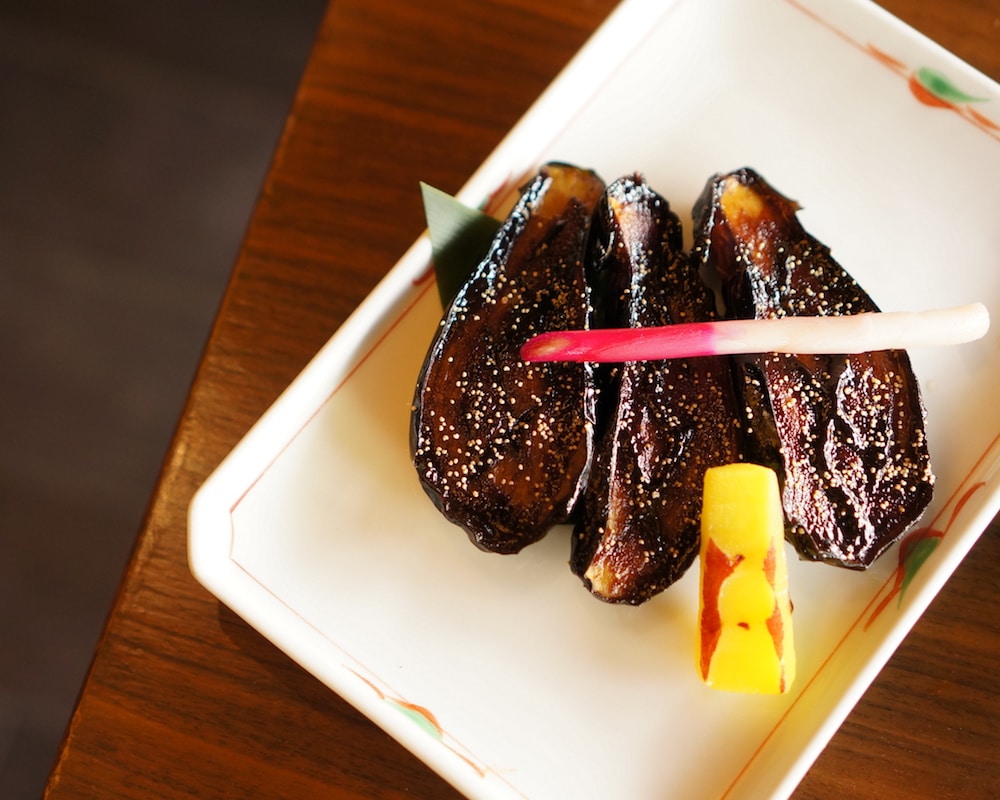 PUBLISHED March 21st, 2017 04:00 pm | UPDATED August 7th, 2019 03:40 pm
Tucked away in a quiet corner on the fourth floor of Pan Pacific Singapore, Keyaki sits in the middle of an elegant Japanese garden with a koi pond. Featuring both Tatami and Western style rooms, Keyaki specializes in seasonal kaiseki, a traditional multi-course Japanese dinner. And they've applied this concept to our favourite meal – weekend brunch – that allows us to customize a veritable eight-course feast!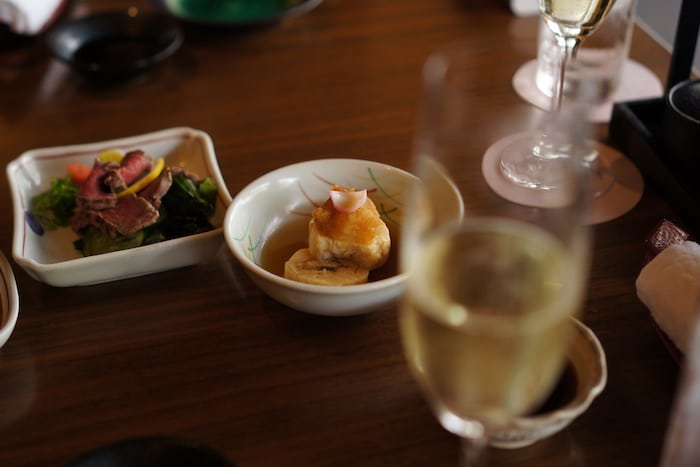 Priced at $75++ per person just for the food and $135++ per person for the boozy option, diners get a wide range of tipples to choose from with the latter. Start with a light, crisp glass of Laurent Perrier Brut NV; the pale golden champagne is delicate with fine, persistent bubbles, perfect to go with the fish and seafood you'll be having. Those who'd like to try other types of bubbly can look to the sweeter, fruity MIO sparkling sake or the more robust sparkling Akazaru sweet potato shochu. There's also Manzairaki Kaga umeshu from the Ishikawa Prefecture, Tiger beer, selected sake, red wine, and white wine.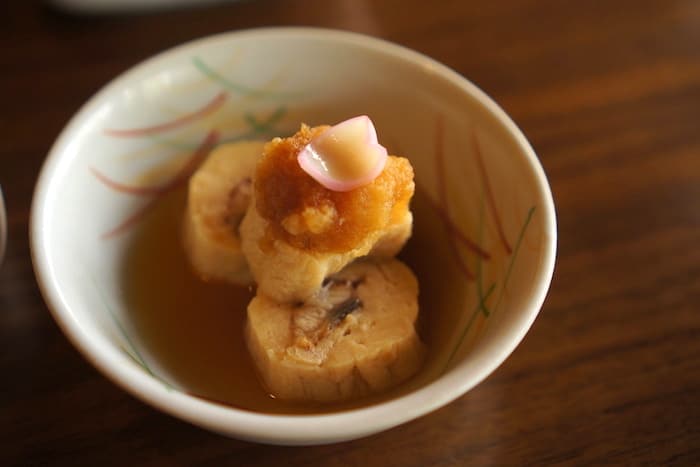 Because you're going to be making eight individual choices, expect to be perusing the menu for a little longer than you usually would since there are no less than five options per course. The first course is kobachi, literally meaning "small bowl" in Japanese. Arriving in small bowls indeed were the Japanese Omelette with Eel, a delicate dish of unagi encased by tamago and the Seared Beef with Ponzu Sauce. While the beefy flavour was on point with the acidity of the ponzu, we'd prefer the Angus U.S Prime to be sliced thinner and less cooked for a better contrast in texture. The Grilled Eggplant with Sweet Miso Paste was tender but not mushy; my favourite of the lot.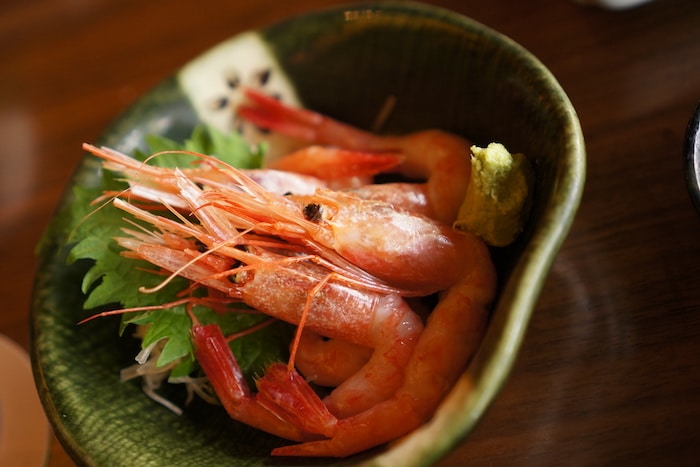 At a restaurant like Keyaki, you'd expect sashimi to be nothing short of the freshest and we're happy to report that Master Chef Hiroshi Ishii and his team delivers. Beside the hotate (scallop) from Hokkaido and the amaebi (sweet shrimp), there's also the perennial shake (salmon), hamachi (yellowtail), and steamed chicken for those who can't have raw food.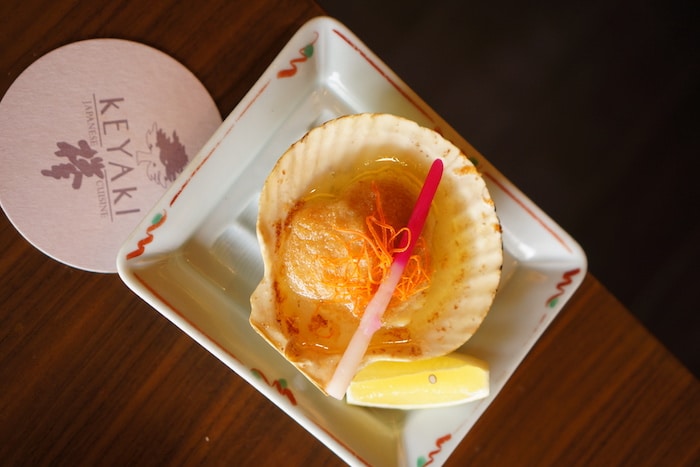 While I anticipate the explosions of fancy flavour combinations, there's nothing I love better than basic food items like Grilled Chicken Wings as part of the yakimono (grilled dishes) course. Grilled with just a little salt for flavouring, the smokiness of the char on these wings were excellent. The Grilled Salmon with Soy Milk Skin was quite intriguing to eat because the "skin" reminded me so much of the Chinese-style beancurd (aka tau kee) skin also used in cooking. Alas, the Grilled Scallop with Spicy Cod Roe Sauce may have been conceived as a crowd-pleaser dish, the scallop was overcooked and the roe turned solid in the cooking process, so there are no naughty bursts of mentaiko that I so enjoy.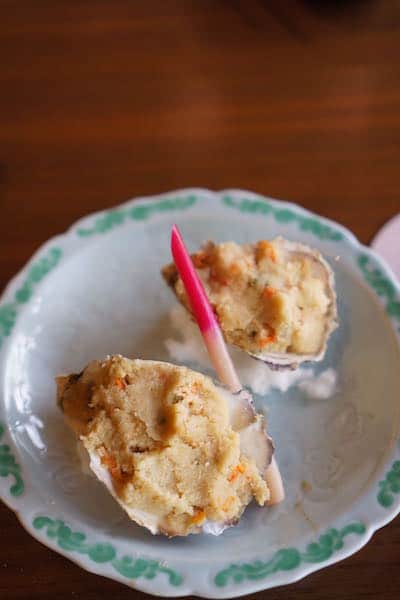 As the meal progresses, the number of cooking techniques on show increases. The nimono (simmered dishes) proved to be quite tasty when it comes to the comforting Steamed Egg Custard (chawanmushi) and the Yanagawa-style Simmered Beef and Vegetables with sukiyaki sauce. We ordered the Steamed Oysters topped with Tofu Refuse out of curiosity, where the bivalves from Hiroshima were unfortunately slightly overcooked. Known as okara, tofu refuse is what's left after pureed soybeans are filtered in the production of soy milk and tofu. Although the taste is really subtle, it does lend a crumbly, contrasting texture to the simmered oysters.
For agemono, or fried dishes, we went with the age-old Tempura, which had a really nice batter, and the luscious Deep Fried Crabmeat with Cream Sauce. It's one croquette I will always lust after. The next course of teppanyaki needs no introduction; protein choices include beef, chicken, prawn, and scallop. The only issue we have with the new addition of Japanese Savoury Pancake (okonomiyaki) is that it tastes far too "clean" in terms of taste and neat for a street eat; so you're definitely getting a luxe version here.
The Japanese love their rice and noodles so it's unsurprising the last savoury course of carbs is called shokuji (meaning "meal"). If you love buckwheat noodles like I do, try the Inaniwa Udon brought in from the Akita Prefecture. Served in soup with a variety of vegetables and pickles, they're smoother and slenderer than the regular udon. We were close to bursting by this point, so skipped over selections like Garlic Fried Rice and California Roll in favour of dessert.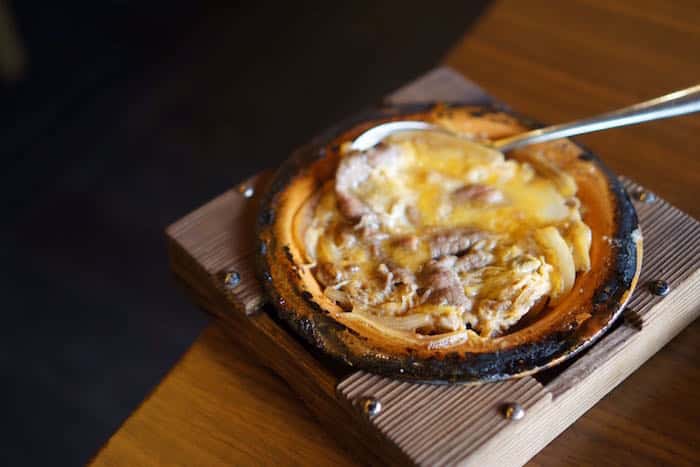 The pickings on this section of the menu is not rich with fruits and ice cream taking up three of the five slots. The smooth Tofu Cheese Cake arrived less solid than we expected, but at least there weren't any soggy bits in the base of the cake. If you prefer to be surprised, we hear that the Japanese Confection varies (we got mochi with vanilla ice cream).
Considering lunch and dinner at Keyaki cost the upwards of $50 and $100 respectively, brunch is quite a value-for-money culinary experience to indulge in over the weekend even with the minor flaws in execution. And if you're in a hippity-hoppity mood in terms of alcohol, their wide range of bubbly and all have you covered.
Keyaki is located at Level 4, Pan Pacific Singapore, 7 Raffles Boulevard, Singapore 039595, p. 6826 8240. Weekend brunch at Keyaki is available at Saturday, Sunday and public holidays 11.30am-2.30pm.