Is Tea the New Coffee? 7 Local Artisanal Tea Brands to Try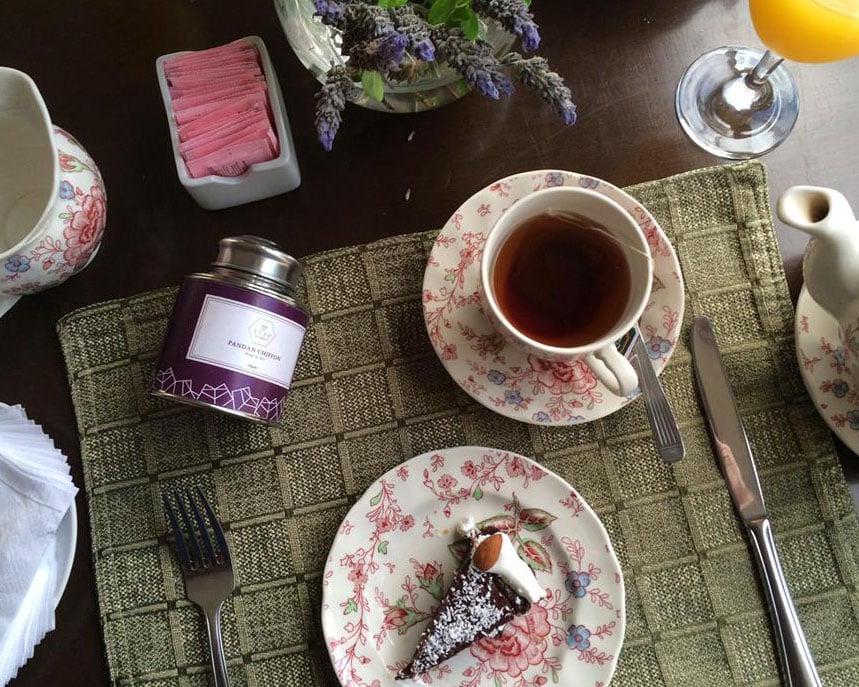 PUBLISHED April 19th, 2016 07:00 am | UPDATED May 18th, 2020 06:58 pm
Speciality
coffee
is undoubtedly here to stay, and we wouldn't have it any other way. That said, we love
tea
just as much, and we're glad to see that the growing appreciation of artisanal tea in
Singapore
. Keen to know what's brewing in the scene? Here are some homegrown brands to get initiated.
Pin Tea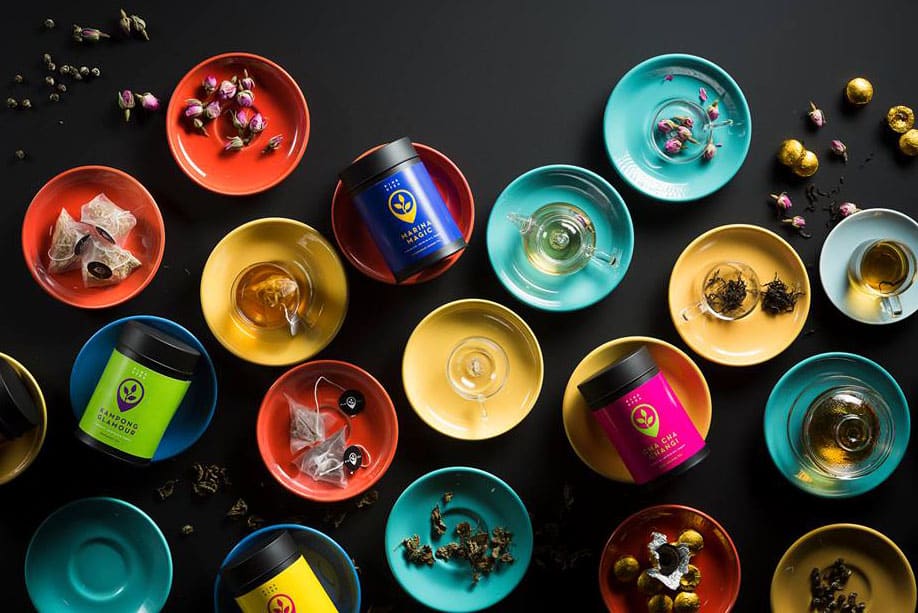 There have been a growing number of initiatives that embrace and reintroduce Singapore's rich cultural heritage to the public – and Pin Tea, which uses tea to capture the essence of our most iconic enclaves, is one of them. Pin Tea's debut Singapore collection features eight locally inspired teas (and one special Christmas edition) made of premium full-leaf teas, herbs, and flowers. Experience the floral garland merchants of Tekka Market with Tekka Minute (Green Tea, Jasmine Pearls), enjoy the robust fruity notes of Ooh La Orchard (Aged Premium Pu-Erh Tea, Stone Fruit), or sip on a flavourful reinterpretation of the Bandung drink with Cha Cha Changi (Tie Guan Yin, French Rosebuds).
Gryphon Tea Company
After taking over the reigns from his father, fourth generation owner Lim Tian Wee launched  Gryphon Tea Company brand and grew the company to what it is today. With a dizzying variety of tea on offer – the Artisan and Gourmet collections cater to the everyday tea drinker while the Grand Cru collection features artisanal teas from select plantations for discerning connoisseurs – Gryphon also has tea-related products for those interested in flower art, tea lattes, and iced teas.
The 1872 Clipper Tea Co.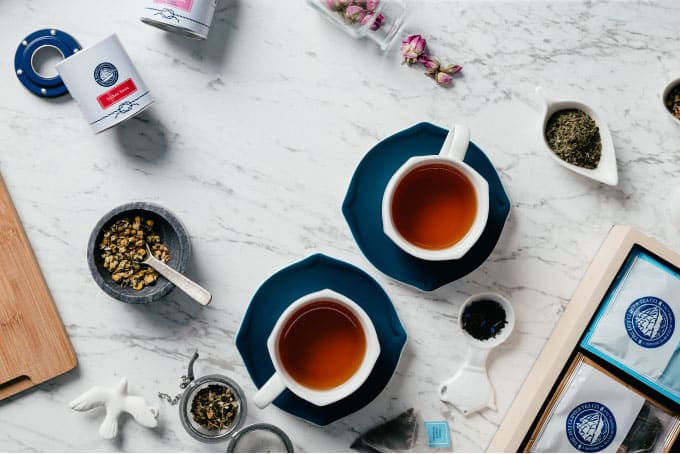 Paying homage to the historical clipper ships that transported tea across the straits, The 1872 Clipper Tea Co. believes in promoting the heritage of tea and a holistic, sensory tea experience. You'll find quintessential favourites, such as Earl Grey and Masala Chai, alongside tropical, herbal, and floral influenced teas. Visit their new flagship store in ION Orchard to fully immerse in the artisan experience – your blend of choice will be optimally brewed using an imported Steampunk machine, and can be tastefully savoured with tea-infused desserts and pastries on the menu.
Purchase online or head to selected retail locations around the island.
ETTE Tea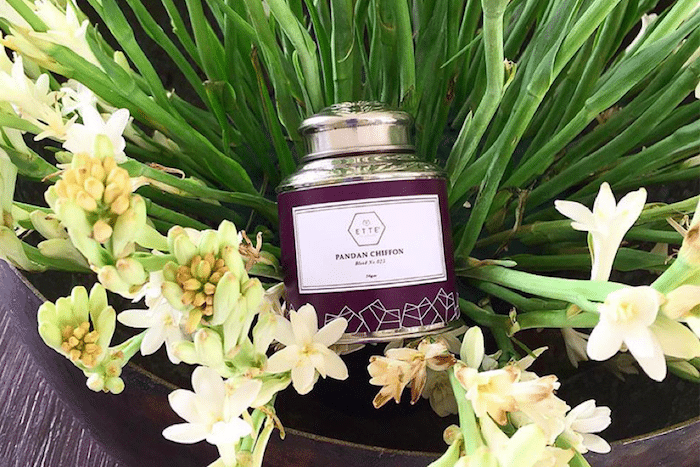 With an unwavering focus on experimenting with unique tea blends that showcase the flavours of Southeast Asia, Singaporean Tea Maker Victor Koh has artfully piqued the interest of discerning tea lovers on the island. ETTE's current selection is lean with a variety of local inspired and movie inspired blends, along with a handful of single origins from Hunan and Anhui provinces. We especially like the play on local flavours, with blends such as Nasi Lemak (Rice Blend of Houjicha, Genmaicha, Coconut Flakes, Dried Pandan, Dried Chilli) and Pandan Chiffon (Roasted Green Tea, Pandan Leaves, Osmanthus Blossoms, Cinnamon) fondly inducing memories of comfort food with every whiff and sip.
Purchase online or head to selected retail locations around the island.
BREW by A.muse Projects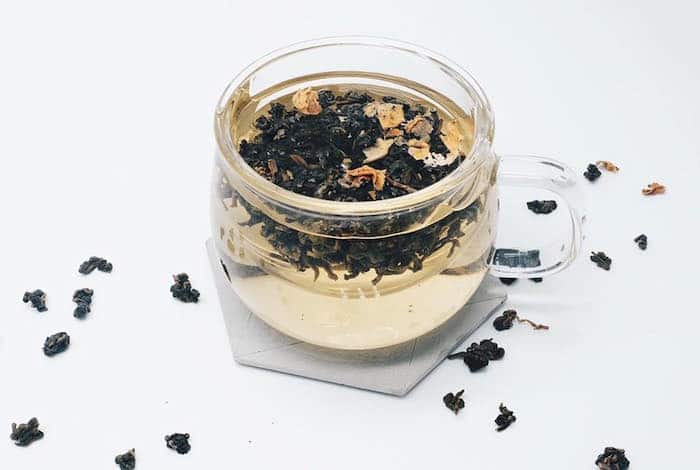 Experience the delicate, versatile beauty of tea with BREW's array of pure single origins, blended, and inspired teas, handcrafted to cater for a diverse range of moods and palates. Most notable are the teas inspired by coffee, wine, and liquors. Examples include the Caramel Macchiato Oolong (Oolong, Rooibos, Cornflowers, Almond, Vanilla, Caramel and more), a light-bodied Riesling Tea (think White Tea, Lemongrass, Apricot, Lemon Myrtle, and Lily Flower Petals), and even a Scotch Tea (Black Tea, Cacao Nibs, Cassia Chips, Coconut Flakes, Roasted Buckwheat, and more)!
Collaboration Tea
For the perfect pick-me-up, Collaboration's hand-packed tea sachets are tagged with inspirational quotes. Conceptualised by two friends, Colleen and Abigail, Collaboration invites customers to pick from 12 blends, including the likes of Oolong Blossom (Oolong, Chamomile Flowers, Forget-me-Not Flowers), Lemongrass Breeze (Longjing Green Tea, Lemongrass), and Dessert of Roses (Ceylon Black Tea infused with Peach and Apricot, French Rose Petals), and customise printed text for the resealable bags that store the tea sachets. Ideal for wedding favours, door gifts, or a token of appreciation for loved ones.
TeaPal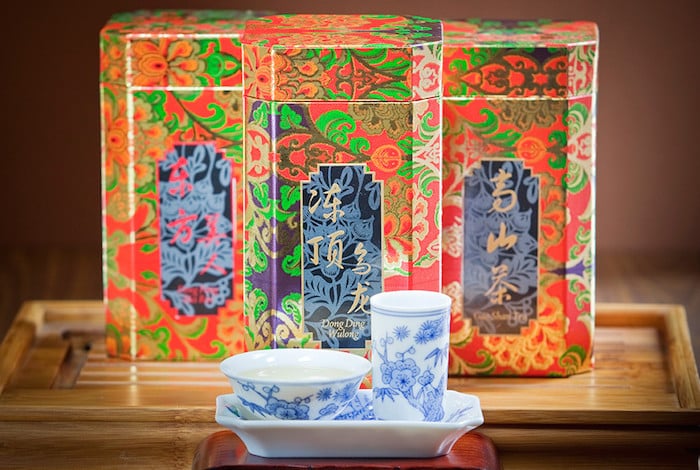 With early beginnings as importers of Chinese tea from the Fujian province, Tea Pal has since evolved and broaden its experience by bringing in varietals like Ceylon Tea, Japanese Green Tea, Taiwanese Oolong Tea, and European floral blends. They remain highly specialised in artisanal teas from China, with an extensive selection of single origins such as Autumn Tie Guan Yin (铁观音秋茶), Wu Yi Rou Gui (武夷肉桂), and prized '07 Tian Xin Yan Da Hong Pao (天心岩大红袍). To achieve the highest of quality control, Tea Pal has invested in a state-of-the-art technology enabled plantation within Fujian province, paving the way for improved capabilities in tea production.
Purchase tea online at TeaPal.
Header Image: ETTE Tea Company