MARYLING Is Back With Contemporary Rainbow For Its Autumn/Winter 2019 Collection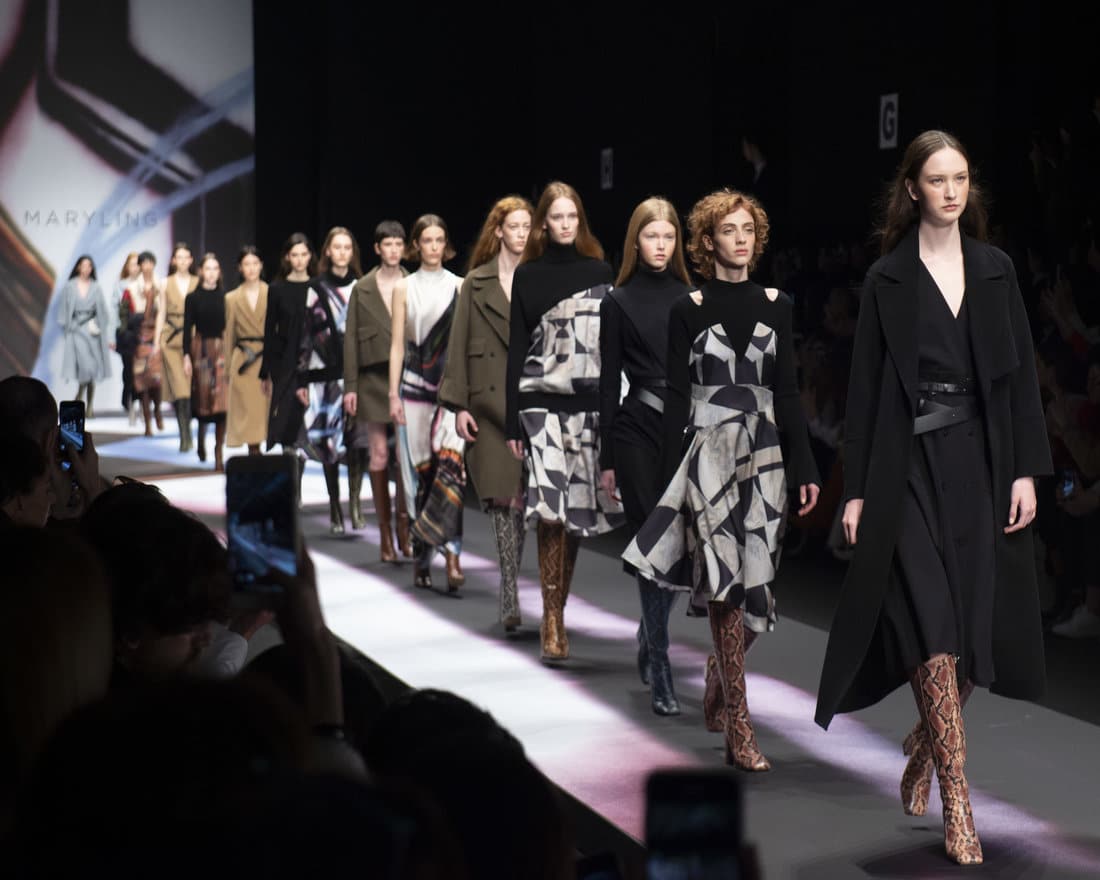 PUBLISHED August 5th, 2019 10:26 am
Step into the concrete jungle this fall and winter with Metropolis Winter Rainbow, a collection that embodies and encapsulates the intricacies of Italy. Not familiar with MARYLING? Founded in 2010, the Italian brand pays tribute to modern femininity with elegant, highly covetable collections. It's most popular among modern woman in Asia, and its luxurious fabrics and cutting-edge design technology let you express yourselves through bold, contemporary patterns and palettes interlaced with artistic expressionism. So yes, it's 24/7 power and freedom to stand out from the crowd.
Inspired by the set of Metropolis by Austrian filmmaker Fritz Lang, the new Autumn/Winter collection might as well be set in a dystopian future against the discordance of a modern day metropolis: bold graffiti peeks through complex patterns against a backdrop of solid, striking colours. Order in chaos, huh?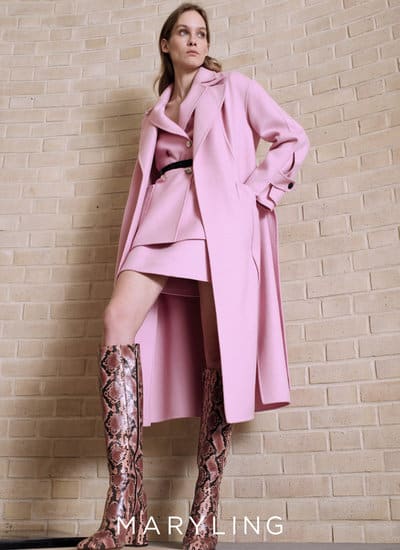 The season's collection comprises of four distinct themes rich in print and pattern diversity, with each setting the colour and tone to beautifully exemplify tensions between various elements.
The first theme, Party Avenue, leverages on a flurry of bright reds and pinks edited together with plaids and patterns to embody life and vitality in the heart of the metropolis. The warm reds elicit passions and ambitions while the pastel pinks celebrate innocence and femininity of the modern woman. Party Avenue perfectly blends the playful and the practical, with a likeness to the modern-day fashionista.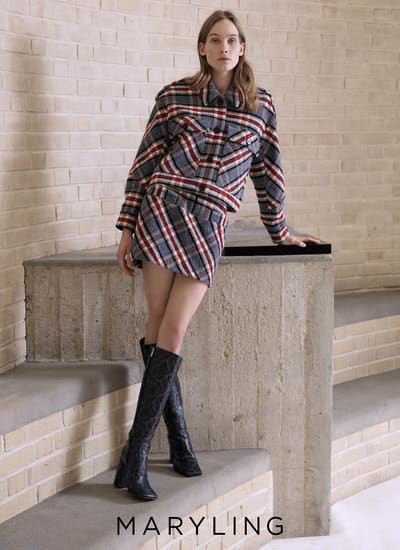 Metropolis Rainbow draws inspiration from the glow of neon lights and signs against the dark shadows within the city. Utilizing bursts of colour entwined with bold textures and abstract patterns, these eye-catching pieces capture the allure of subtle yet striking features that reveal an underlying beauty within a busy city.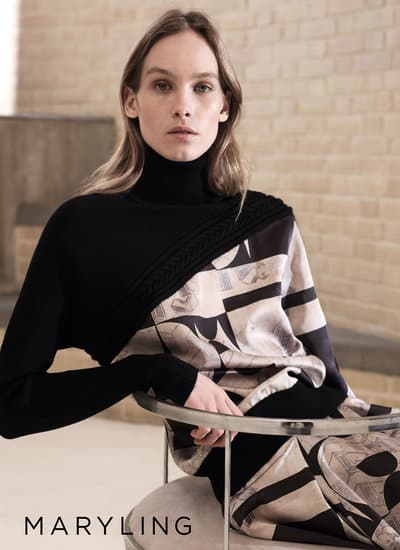 Geometric Shadow flawlessly replicates the sharp angles, abstract shapes and geometric beauty of a metropolitan skyline against a backdrop of sleek and sophisticated monochromatic colours. The pieces from this theme allude to the illusion of timelessness in a modern-day metropolis.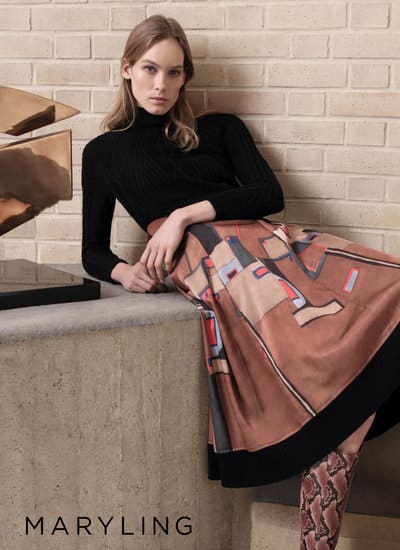 The last theme in the collection, Golden Boulevard, is a satirical tribute to the film's recurring theme of the city's gilded landscape. It showcases the gradient of warm golden hues that eventually fade into black. The usage of these colours reflect the classy yet modern take on fashion whilst also being utilitarian.
Based in the heart of Italy's fashion district, MARYLING's new collection can be found in more than 60 stores across key cities worldwide, including in Singapore at The Shoppes at Marina Bay Sands and Takashimaya Department Store, Ngee Ann City.