Music Festivals in Asia: Round the Continent from June to December 2019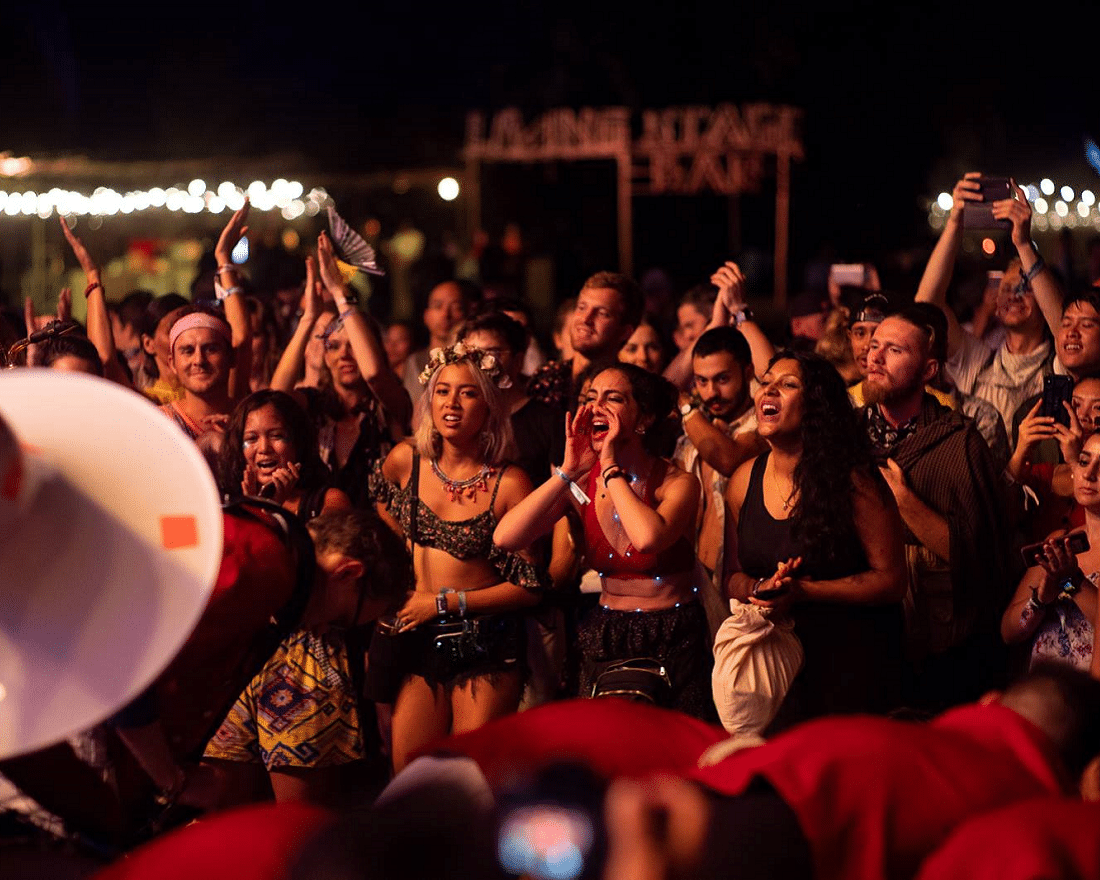 PUBLISHED June 26th, 2019 06:00 am | UPDATED May 18th, 2020 06:33 pm
There's something to be said about the diverse mix of cultures, food, and music in Asia. Every other party-loving 20 to 30 something loves to travel, and what's a trip to Thailand or Japan without a festival or two thrown into the mix? Pack your bags, because we've got the skinny on all of Asia's music festivals this side of the continent for the next half of the year. Satiate your musical itch with jazz, EDM, funk, and disco — you name it, we're covering it.
Singapore
BayBeats: 23 – 25 August 2019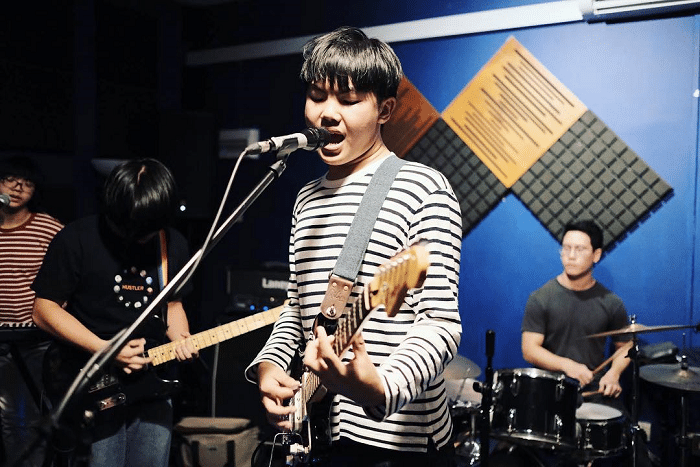 Looking for fresh tunes? Check out new music from budding new local artists and bands like Cues, Summations, No Rest For The Weary, and Cinnamon Persimmon at BayBeats in August. This year featured a long list of 26 new selections zone competing for a coveted spot in BayBeats 2019 this August, and the final lineup was announced just a few weeks ago. Zone in on the fuzzy dream-pop sensibilities of the New Modern Lights, or if you're feeling riled up, the death-core stylings of No Rest For the Weary.
Get more information on lineups and tickets here.
Singapore Grand Prix: 20 – 22 September 2019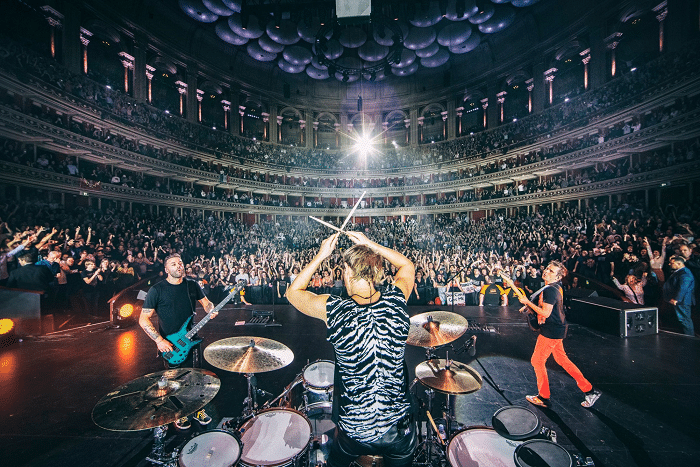 With its foundations already in the midst of completion, you can almost smell the tarmac burning from this year's Singapore F1 Grand Prix already. And there's reason to be excited – Cardi B and Swedish House Mafia are just two on the long list of talents set to grace us with their presence. Oh, also: Muse, the Red Hot Chili Peppers, and Fatboy Slim. To sweeten the deal, this year's organisers also unveiled The Cube, an all-new viewing class for unobstructed views of your favourite acts.
Get more information on lineups and tickets here.
Music Matters: September 2019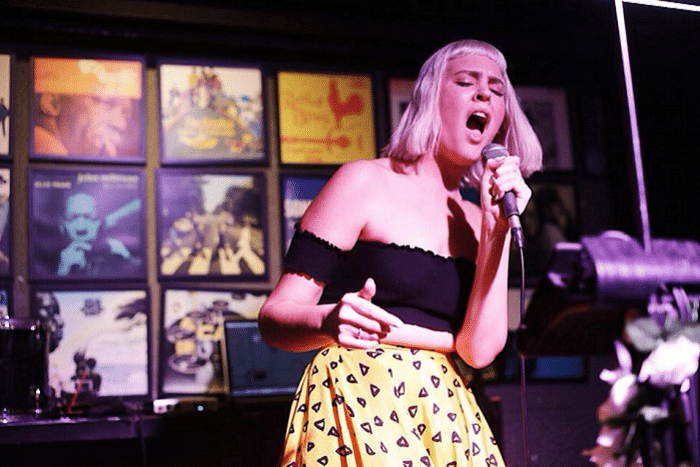 Asia's pioneers in the independent festival scene will be returning in September this year to bring an even larger host of international and local bands, artists and more for a week of celebrations. If you need a refresher on things, last year brought out local genius with Inch Chua and Shigga Shay, alongside internationally acclaimed musicians like Alan Walker, and a plethora of artists from all over the globe including Trinidad's R&B crooner Kalpee and the mystical indie goddess Jaguar Jonze. We're definitely jonze-ing for their lineup this year.
Get more information on lineups and tickets here.
It's The Ship Singapore: 13 – 15 November 2019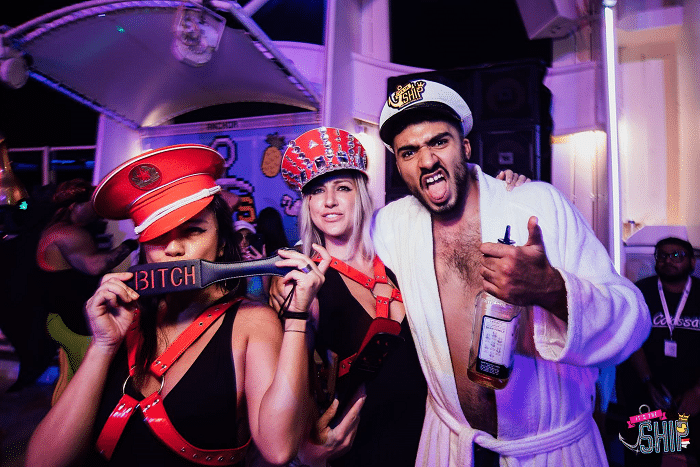 Yup. You know we had to include Asia's wildest, wettest, most revelrous cruise on our list. Happening later in the year, It's The Ship is back for its sixth instalment for the wildest 72 hours at sea you'll ever experience. The voyage kicks off from Marina Bay Cruise Centre and the lineups aren't announced just yet, but cabin sales are already hitting the ceiling. If you missed out on China's edition in June, you for sure won't want to miss out on this one.
Get more information on lineups and tickets here.
ZoukOut: December 2019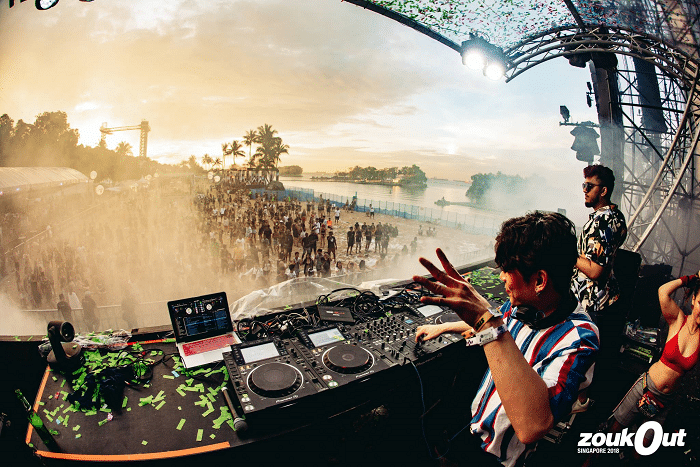 Since its coming out in 2000, ZoukOut has been Singapore's largest beach party. Hosted yearly at Siloso beach in Sentosa, the party hosts a diverse span of genres including EDM, house, techno, trance and hip hop. Line-ups for this year have yet to be announced, but with alumni like DJ Afrojack, Avicii, David Guetta, and Carl Cox, it's not going to be a disappointing one. Even though it's way over at the end of 2019, our bodies are primed and ready to get doused in ethereal beats and good vibes.
Get more information on lineups and tickets here.
Vietnam
Epizode: 27 December 2019 – 7 January 2020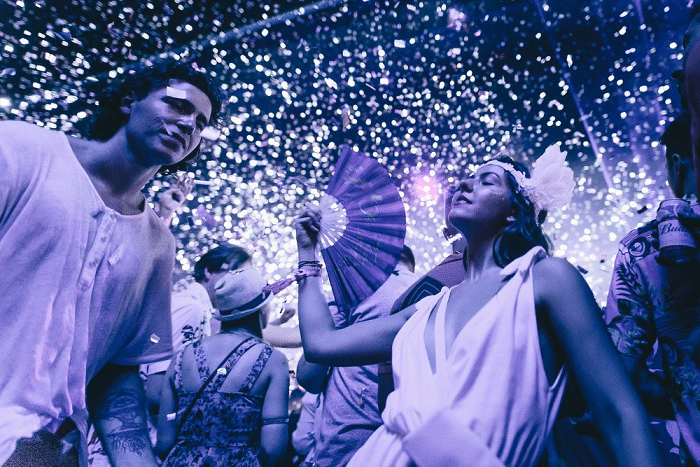 After their most successful edition in 2018 with over 10,000 attendees from over 79 countries, the fourth EPIZODE will return for 11 days of techno, taking their mesmerising sounds and ecstatic vibes to Phu Quoc island in Vietnam. Cross over to a new decade with non-stop music on Sunset Sanato beach, with a clique of superstars like London's finest Craig Richards, French supergroup Apollonia and up-and-coming techno princess Sofia Rodina on set. The expanded edition of this unique music and art festival brings the best of East and West together, and early bird tickets are already sold out.
Get more information on lineups and tickets here.
Malaysia
Good Vibes Festival: 20 – 21 July 2019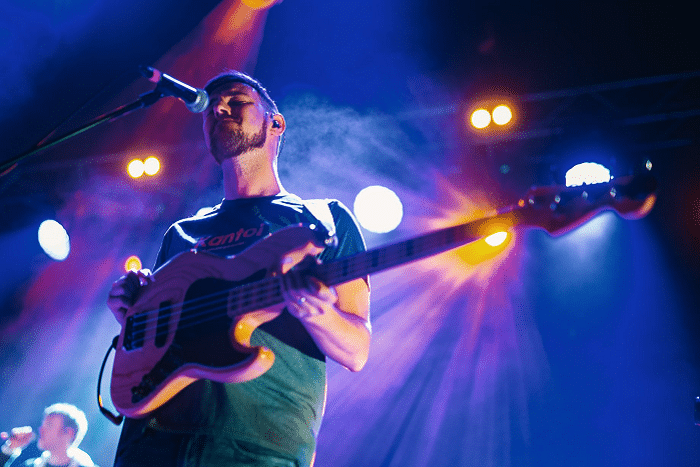 No better place for fresh air and good energy than the cool hilltops of Genting Highlands, setting the stage for this mid-year feel-good fest in Gohtong Jaya. The Good Vibes Festival is now in its sixth edition, bringing with it a lineup filled with dazed slow jams from contemporary R&B and rap artist 6LACK, and the unforgettably haunting raw and distinct vocals of Daniel Caesar. Jai Wolf is also set to make an appearance with his own set of pop, indie and hip hop blends. Set yourself up for a transcendent weekend with this one.
Get more information on lineups and tickets here.
Rainforest World Music Festival: 12 – 14 July 2019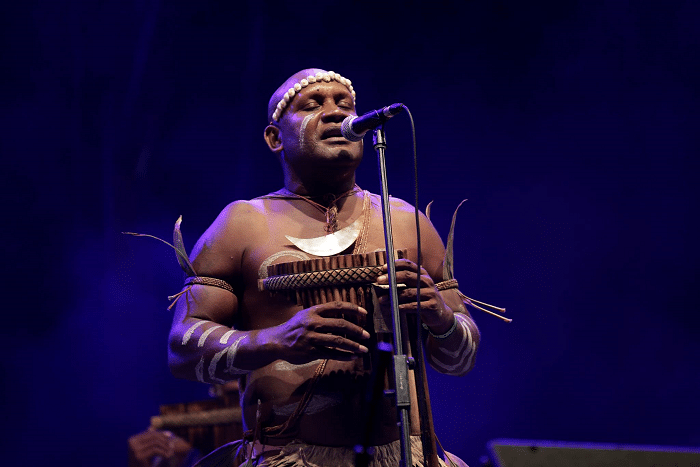 Held in the mystical Damai Peninsular of the Borneo Jungle, the Rainforest World Music Festival brings together renowned world musicians and indigenous performers for a weekend of informative workshops, evening concerts, and country fair vibes. Set along the fringes of Gunung Santubong National Park and the Kuching Wetland Areas, the event is speckled with activities like hikes up Mt. Santubong, Irrawaddy Dolphin watching, and a visit to the Sarawak Cultural Village.
Get more information on lineups and tickets here.
Borneo Jazz Festival: 19 – 21 July 2019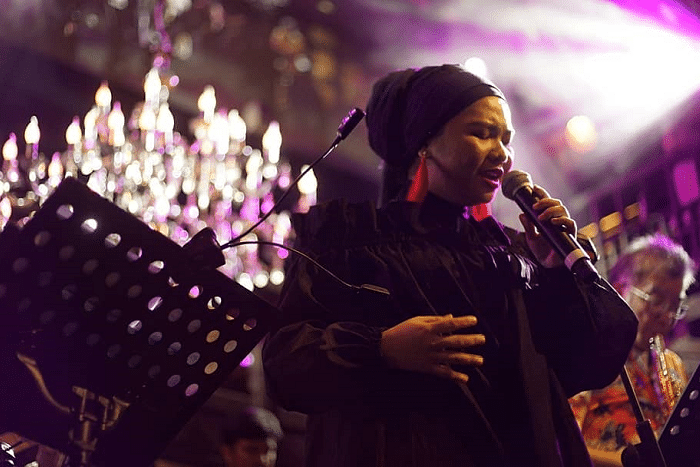 After your stint down in the jungles, head round to Coco Cabana in Miri, Sarawak for two nights of smooth Jazz to calm your nerves at the 14th Borneo Jazz Festival. Featuring 15 bands and DJs over three days, this year's line-up includes international artists from Italy, Mexico, Japan, Austria, and The Netherlands, and will include finalists from the newly-introduced Borneo Jazz Talent Search and Borneo Jazz DJ Search. With a strong emphasis on social responsibility and recycling within the local community, take a breather from all the rock n' roll with a cleansing experience in the heart of Malaysia.
Get more information on lineups and tickets here.
Indonesia
We The Fest: 19 – 22 July 2019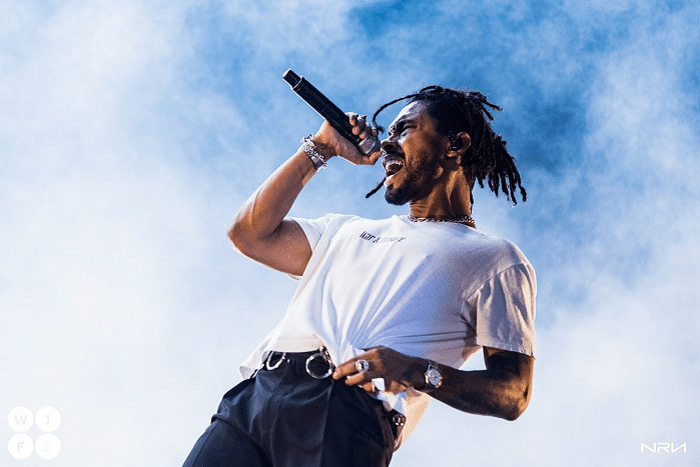 6LACK, Daniel Caesar, Cigarettes After Sex and Dean aren't ending their Asian stopover in Malaysia. Fans in Jakarta are also going to get a chance to see their favourite acts at this year's We The Fest festival that very same week. Sway to the rhythm of Australia's sweetheart Troye Sivan and his very own genre of feel-good music that sends love letters to the soul, and bop along to pop's hottest new kid on the block, Ann Marie, and  her female-forward music.
Get more information on lineups and tickets here.
Hodgepodge Superfest: 31 August – 1 September 2019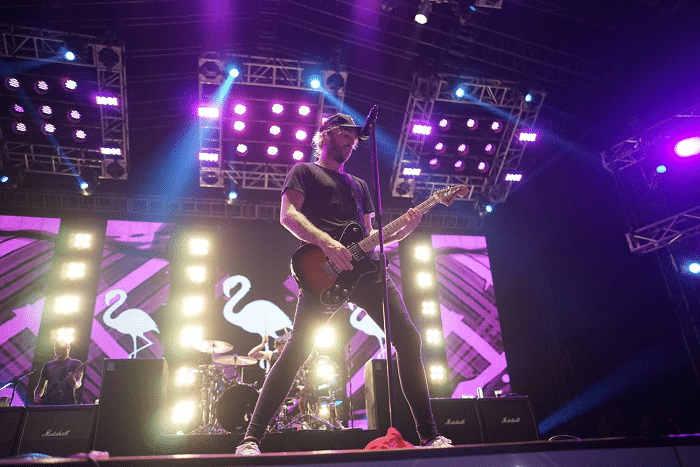 While Jakarta's Hodgepodge Superfest brings in various types of music, this year's festival will be headlined by rockstars aplenty: from alternative rock band Snow Patrol to the rap rock stylings of the Prophets of Rage, to the easy-listening tunes of Indonesia's very own pop-rock band Barasuara or the indie-pop The Japanese House. The event promises to be a easygoing one, with various art activities taking place at exhibition booths and lounges surrounded by the lush greenery of Allianz Ecopark.
Get more information on lineups and tickets here.
Thailand
Wonderfruit: 12 – 16 December 2019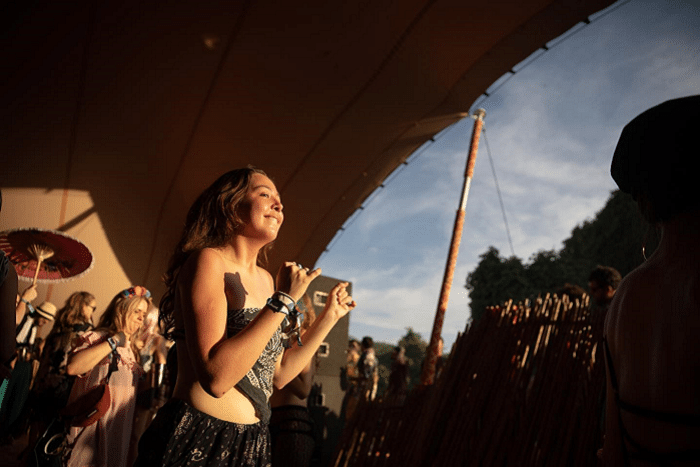 Thailand's annual celebration of art, music, food, sustainability, and ideas returns for its sixth iteration in December, set to welcome international live music acts and DJs, perspective-shifting talks and workshops, world-class cuisine, and cutting-edge architecture. Even better, attendees of all ages are welcome (though under 12s need a guardian present). Two hours' drive south of Bangkok, the four-day festival brings the weird and wonderful, from top-notch DJs to Mongolian throat singing on top of TED-style talks.
Get more information on lineups and tickets here.
Maya Music Festival: December 2019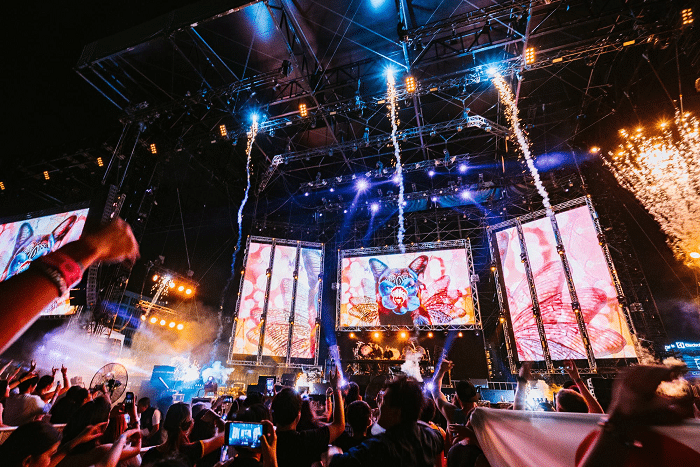 The Maya Music Festival takes Thailand on a trip of EDM, house, and electronic music inside the Show DC complex in Thailand's capital Bangkok. Since 2015, the festival is an amalgamation of the richness of Eastern arts with contemporary Western music, with a massive effort put into production and stagecraft to exhibit the mythology and imagery of each host performance. Lineups have yet to be announced, but last year hosted internationally renowned dance music giants like Alesso, Galantis, Taemin, and Oh Wonder.
Get more information on lineups and tickets here.
Taiwan
Creamfields: 7 September 2019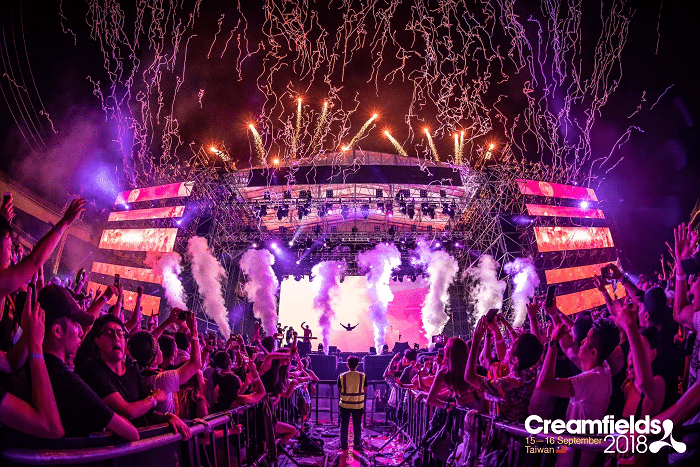 With organisers like British club promoter Cream (whose flagship UK edition happens in August), the international edition of house dance festival Creamfields takes place in one of Asia's most liberal cities, Taipei. Having had stunning acts in 2018 (think Martin Garrix behind the turntables with powerful EDM and powerhouse beats and MaRLo's hypnotic trance guiding the rhythm), we hear the Chainsmokers will be joining in on the fun this year too, so mark your calendars!
Get more information on lineups and tickets here.
Hong Kong
Clockenflap: 22 – 24 November 2019
It's in the name: Hong Kong's biggest annual art and music festival defies definitions. Never solely about one thing or the other, Clockenflap aims to bring guests a transcendental experience, welcoming patrons of all ages to bask in an immersive outdoor experience of inspirational music, art, and activities. 11 years running and still going strong, neo soul songstress Erykah Bahdu, R&B vocalist Khalid, and local Hong Kong musicians like rap group The Low Mays and metal band Instinct of Sight have all had a chance to steal the spotlight.
Get more information on lineups and tickets here.
Japan
Fuji Rock: 26 – 28 July 2019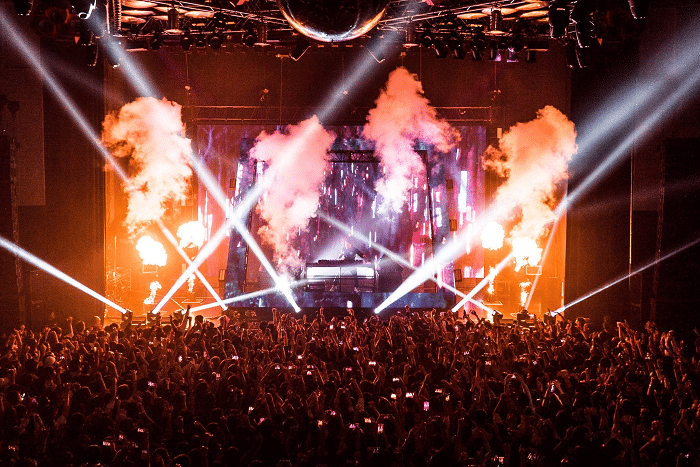 If you couldn't tell from their array of rock festivals scattered throughout the year, Japan is pretty big on the genre. The three day Fuji Rock is held annually at Naeba Ski Resort, and hosts over a whopping 200 musicians, both local and international. The supersized festival grounds holds seven massive stages and has been attracting rockers up the mountain since 1998 (it was held at the base of Fuji on its debut in 1997). Other Japanese Rock festivals to check out also include: Rock in Japan (August), Rising Sun Rock Festival (August), Oga Namahage Rock Festival (July), and the Monster Bash (August).
Get more information on lineups and tickets here.
Summer Sonic: 16 – 18 August 2019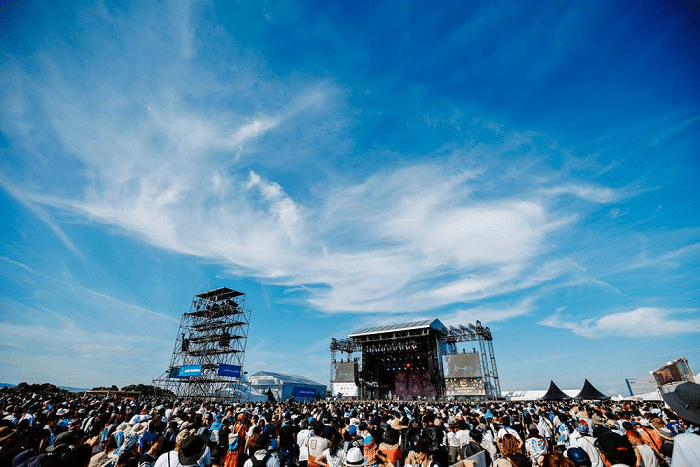 Taking place in both Tokyo and Osaka this year, Summer Sonic 2019 is promising to be a big one, with a star-spangled lineup of US guests like Fall Out Boy and Rita Ora, Sabrina Carpenter,  Machine Gun Kelly, and other international hits like ZEDD, Blackpink and The Vamps. But that's not to say they won't be bringing in a myriad of local talent, with rock band Keytalk and pop girl group Little Glee Monster making appearances as well. Full lineups have already been announced and ticket sales are booming as we speak.
Get more information on lineups and tickets here.
India
Great Indian October Fest: 18 – 20 October 2019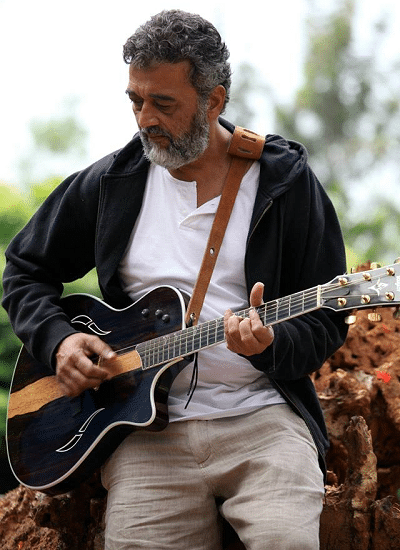 The Great Indian October Fest is India's answer to Germany's Oktoberfest, with live music, good food, and relentless fun. The three-day fest is India's greatest yearly lager celebration, drawing in crowds of almost 65,000 yearly. On the music front, reggae master Apache Indian, Bollywood sensation Benny Dayal and more local musicians will take part in the event. An attempt to bring together music craftsmen from all over Bangalore (and the world) to sing and delight as one, unlimited pours of Kingfisher brew will keep your dancing through the night.
Get more information on lineups and tickets here.