Neon Pigeon's Spring Menu is Full of Playful Surprises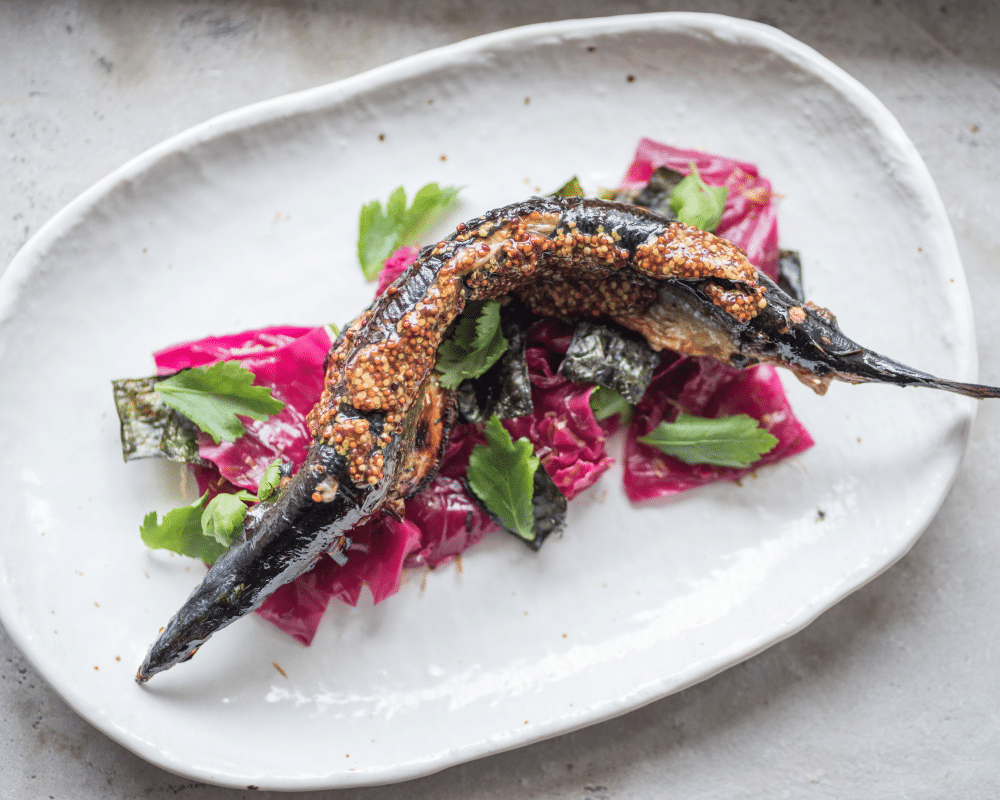 PUBLISHED April 14th, 2017 06:00 am

Neon Pigeon is not your ordinary izakaya, nor is it simply a restaurant. Inspired by the flavours of Tokyo and the underground culture of New York and Hong Kong, a vibrant 'social house' would be the best descriptor for the two-year-old establishment. While the décor is all-out urban grit and hip, Neon Pigeon effortlessly channels the soul of Japanese izakayas in its warm, laidback space, designed by the acclaimed US firm EDG Interior Architecture + Design.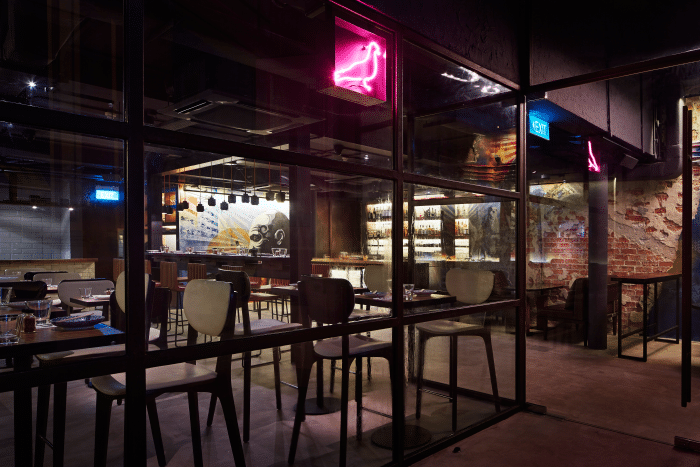 Much like the veiled corner of an urban metropolis, Neon Pigeon is paved with raw steel and bricks, softened by wood finishings. The food menu is, as expected, izakaya-style with a modern twist. With the arrival of spring, Chef Justin Hammond recently put 13 new dishes on the menu, designed to surprise the eye just as it does your palate. As usual, they feature flavours borrowed from kitchens throughout regional Japan, coupled with a creative flair in developing novel twists unique to the restaurant.
Many of the dishes come in both 'small' or 'large' portions, depending on the size of your group. The vegetable plates at Neon Pigeon are outstanding, which doesn't come as a surprise since many Japanese subsist on simple vegetarian diets. The Celery Tsukemono ($9/16) employs traditional Japanese seasoning techniques mixed in with sweet tsukemono (pickled vegetables) and pieces of black garlic, making for a tasty palate opener. Served with crispy chicken skin on the side, simply heap a spoonful of celery on top, pop it in, and enjoy the contrast.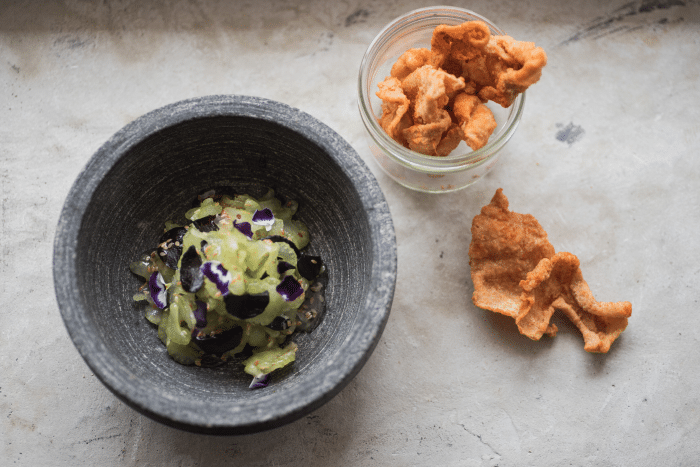 The Roasted Heirloom Beetroot ($13/24) combines nori, smoked almonds, and shiso with odd-sized red and yellow beetroots. The beautifully golden ones are less earthy, don't 'bleed' as much, and has all the sweetness so be sure to have all the components of the dish together.
You might have tried foie gras before, but you haven't had it like the Duck Liver Okonomiyaki ($17/32). The dish replaces the usual eggs used to make okonomiyaki (a Japanese savoury pancake) with duck liver, basted to flavourful perfection with caramelised BBQ sauce, seaweed, and housemade garlic vinegar. The cabbage on top is charred using a blowtorch, which gives a deeply satisfying crunch as I bite through to the richness of the foie gras.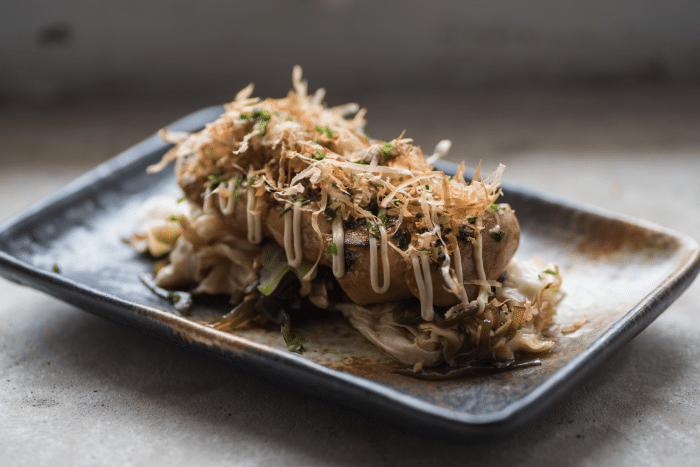 Inspired by tarte tartin, the Confit Duck Leg ($18/34) is one that exemplifies the skilfulness of Chef Justin's translation of flavours. Here, tart shell becomes gyoza skin, and fruit filling becomes baked persimmons. The duck itself is cooked with a traditional ishiyaki sauce and onions in a savoury soy base, accompanied with Parisienne potato puree mixed with a nori paste for a creamy, umami combo.
In my book, the Charcoal Grilled Barracuda ($32) is the most exceptional of the dishes we sampled. For starters, barracudas are rarely seen on a menu in Singapore, which makes this a real treat. At first glance, this looks just like any whole fish (albeit a scary-looking one), but cut into the meat and you'll discover that the fish has actually been completely deboned and carefully put back together, leaving you with a tender, delicate sweet fish that outshines the more common saba mackerel.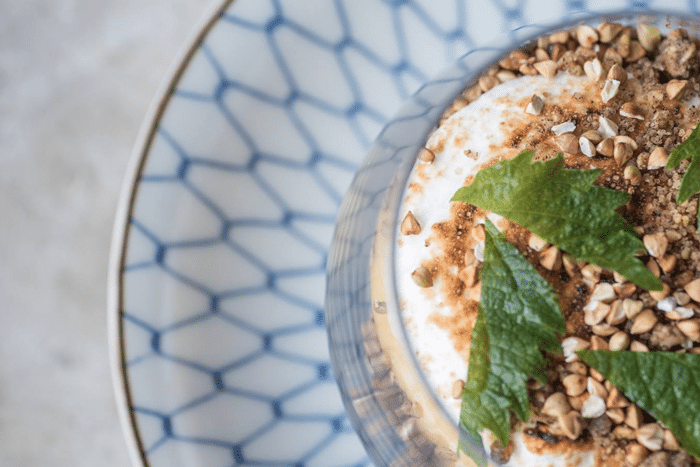 Dessert at Neon Pigeon has always been a simple affair, seeing as the old menu only contained a single option: the intricate Bonsai ($12) with chocolate mousse and matcha soil. You wouldn't exactly be spoilt for choice with just one more addition, but the Japanese Citrus Curd ($12) makes for a refreshing turn from the former's deep flavours. The dish is light and tangy, featuring a zingy curd made with sudaichi limes, offset with a spritz of yuzu juice; and a nice crumble of buckwheat and wheat flour.
The izakaya has a well-curated beverage programme focused on sake and original Japanese-inspired cocktails, which will launch in end-April 2017.
Neon Pigeon is located at 1A Keong Saik Rd, Singapore 089109, p. +65 6222 3623. Open Mon-Sat 6pm – 12am. Closed Sun.