Wellness Wednesday: New Year, New You? Take Your Fitness Plan To The Next Level At Your Nearest Cold Storage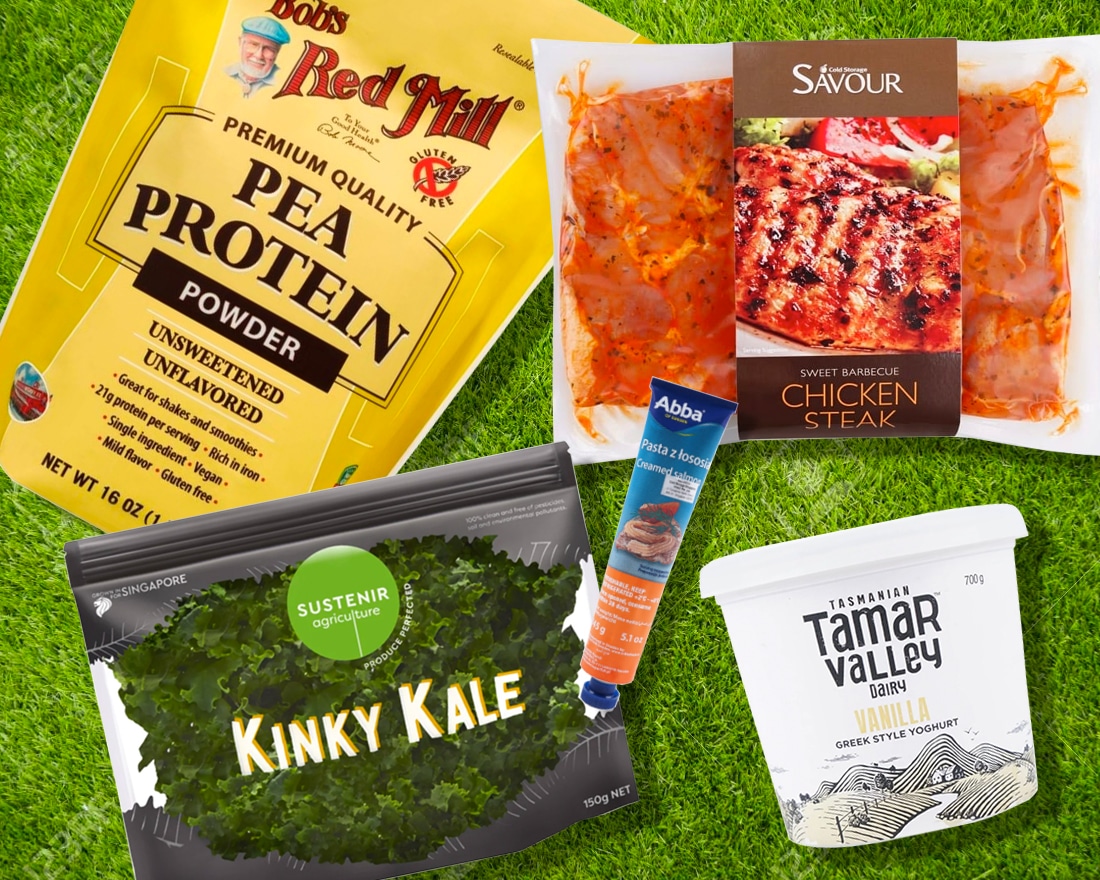 PUBLISHED February 12th, 2020 05:00 am | UPDATED May 18th, 2020 06:19 pm
It's 2020 and you've decided to take your fitness regime to the next level, because new year, new you right? How many times have you said the phrases, "I want to eat healthy but it's too expensive" and "I want to bulk up but I don't want to eat unhealthy food" only to forget about the idea? In collaboration with Cold Storage, we've come up with a shopping guide to show you how easy it is to eat well and live healthy.
Before you even set out for your nearest Cold Storage outlet, you'll have to plan for success and figure out your fitness goals. Then, simply create a list and shop away!
For weight loss
Want to lose fat around your tummy? As they say, abs are made in the kitchen. You may think that eating less will help you lose weight, but you should never skip meals. Instead, complement regular workouts with these foods that help banish belly fat.
S$9.70, 700g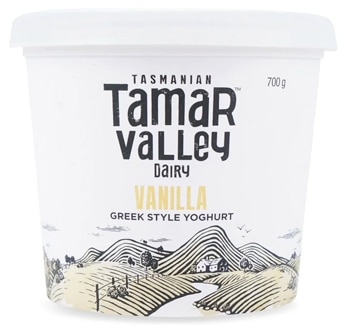 Why it belongs in your basket: Yoghurt has relatively high amounts of protein, but it's the all-high calcium content that help you stay slim — as long as you're eating a balanced diet. Low calcium levels in your diet signal to the body that it needs more fat, in turn inhibiting the breakdown of fat. The live active cultures also promotes digestion and immunity, making sure all your efforts to lose weight go as far as possible. This Greek-style yoghurt from Tamar Valley contains a hint of real vanilla bean, adding plenty of flavour without added sugar.
S$3.50, 125g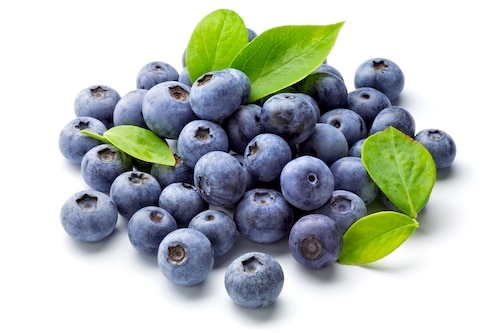 Why it belongs in your basket: Research has shown that a diet rich in blueberries (or most other berries, for that matter) may help diminish belly fat, while lowering cholesterol and improving glucose control at the same time. This is thanks to naturally occurring chemicals such as anthocyanin that are retained even when the blueberries are frozen. Simply throw them in your yoghurt or cereal, or eat them by the handful.
S$11.95, 400g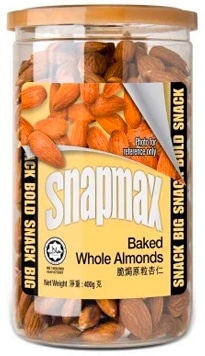 Why it belongs in your basket: It's said that eating a handful of almonds daily is associated with higher fat metabolism and thus, greater weight loss! They also help curb your cravings for unhealthy snacks since they are a good source of vegetable protein and fibre. Plus, let's not forget the high amount of monounsaturated fats — the good kind that actually stimulate the burning of fats in your body.
For building muscles
After a workout, you're sore, tired, and hungry. You now need a nutrient-packed snack to get your body ready for muscle-building and recovery. Swing by your nearest Cold Storage on your way home from the gym and swoop up a healthy snack.
S$7.90, 145g

Why it belongs in your basket: Everyone loves salmon, which is why you'll love this easy-to-eat salmon spread from ABBA that you can squeeze from a tube. Cutting down on fried and calorie-rich foods to obtain lean abs is a must. Instead, the lean proteins from fish keep your muscles well-fed with energy and the omega-3 fatty acids help reduce inflammation in the body from a tough gym sesh.
S$6.99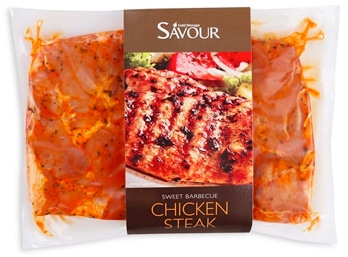 Why it belongs in your basket: We've all heard that chicken is a fantastic low-fat source of high-quality protein, but did you know that the bird is also rich in the amino acid leucine, which facilitates better protein synthesis in athletes? Cold Storage's Marinated Sweet Barbecue Chicken Steak is very much the flavour bomb, and saves you the trouble of preparing chicken from scratch. Pop this in the oven for 15 to 20 minutes at 200 degrees or give it a quick sear on your skillet over high heat for three to four minutes on each side.
S$27, 16oz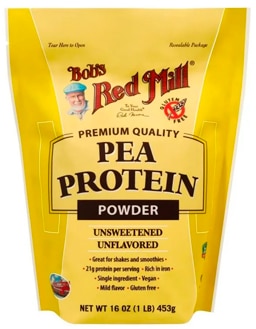 Why it belongs in your basket: You don't need us to tell you how protein helps with recovery and muscle growth, right? But unlike many other pea protein powders available on the market, the premium ones from Bob's Red Mill contain no chemical solvents, and the protein is isolated from raw yellow peas using a low-heat, water-based process. Add this to your drinks and smoothies for a healthier plant-based protein boost.
S$3.50, 57g

Why it belongs in your basket: Bars are great because they're easy to carry around. These crunchy peanut butter bars from Pure Fit are high in protein and contains only six grams of fat. Made with natural high-quality ingredients, it's as though you're eating peanut butter out of the jar, minus the judgmental looks from other people at the gym.
For a stronger and healthier body
Too busy working and training to consider anything else? If so, you might be missing out on good nutrition for your body. Stock up on these must-haves to ensure you perform optimally and recover fully.
S$8.20, 1L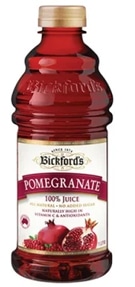 Why it belongs in your basket: Are you a runner? Pomegranate juice is a great post-run drink to refuel with, as the fruit is full of rehydrating electrolyte potassium. Bickford's Pomegranate Juice contains nothing but 100% of the good stuff sourced from Northen Mallee in South Australia, with plenty of antioxidants and Vitamin C thrown into the mix. It's also believed that pomegranates help reduce the risk of heart disease and lowers cholesterol.
S$7, 150g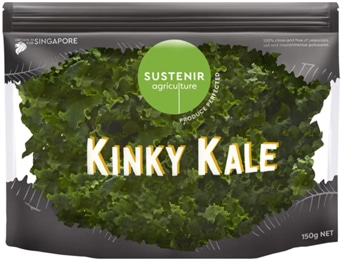 Why it belongs in your basket: High in iron and a fabulous source of antioxidants, the locally-produced kale from Sustenir comes packed with a nutritious and delightfully sweet crunch. The dark green leaves of kale has also been suggested to boost bone health thanks to the generous levels of Vitamin K, calcium, and phosphorous. No excuse now not to eat your greens!
S$11, 1L

Why it belongs in your basket: Here's hoping you don't eat your salads plain. Heart-healthy unsaturated fat in the form of extra virgin olive oil will do you some good, especially since it also supplies oleocanthal, a natural substance that eases muscle pain from tough workouts. Unfiltered olive oil is reported to have a slightly better taste, but we'll leave that judgement to you. Mix with balsamic vinegar and fresh herbs for a quick salad dressing, or use it as a replacement for butter.
$3.60, 400g
Why it belongs in your basket: Oatmeal has been given a bad rep for its supposed lack of flavour, but it can easily be used as a healthy and tasty ingredient to many recipes. The Quick Cook Oatmeal from Quaker is rich in fibre and the mineral manganese, which is required for strong bones, and contains no artificial flavours. Try topping with fresh or dried fruits – those Chilean blueberries we mentioned before work perfectly – nuts, and milk for a great-tasting and filling breakfast.
---
Bet you didn't know Cold Storage had such an extensive range of healthy products, did you? To help you achieve your fitness goals, Cold Storage will be offering exciting discounts on its health and wellness range from 14 February to 12 March 2020, available online or at your nearest Cold Storage store.
Eat well, live healthy!
This article is sponsored by Cold Storage.