Celebrate Oktoberfest: Beer Garden in the City!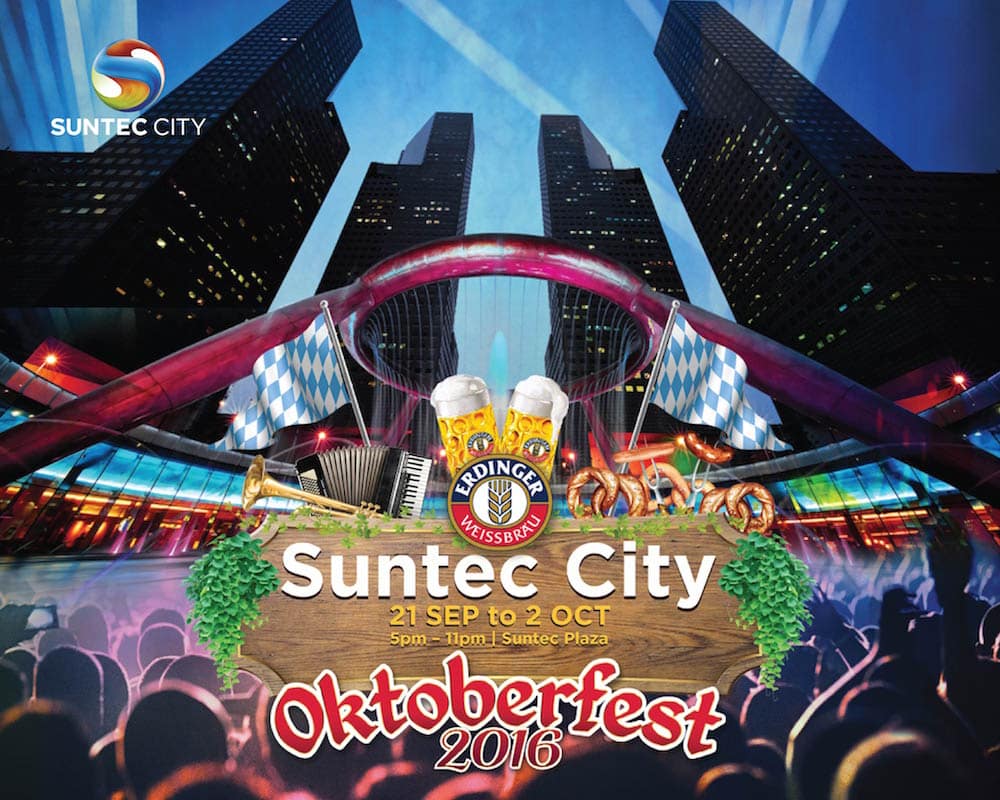 PUBLISHED September 21st, 2016 06:51 pm
Not many of us can say that we've been to THE Oktoberfest in Munich, aka the world's biggest folk festival happening over 16 days, but we'd like to think that the Oktoberfest spirit is well and alive in Singapore. After all, who doesn't like indulging in German delicacies, and more importantly, a copious amount of beer drinking?
This year, the folks at Suntec City are teaming up with Erdinger to celebrate Oktoberfest with something we know and love – an outdoor beer garden!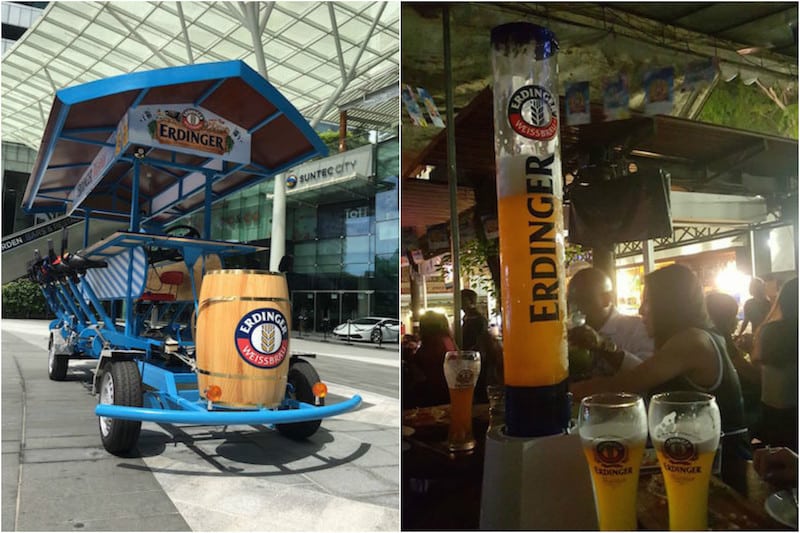 From 21 September to 2 October 2016, Suntec Plaza – this is the large space between Tower One and Tower Five – will be home a convivial evening experience of imbibing Erdinger beers by the mug (look out for the special edition Erdinger Oktoberfest Brew) at $12nett per pint, three-litre Erdinger towers at $70nett, carnival-style games, and stage games.
It's hard NOT to get the munchies while drinking beer, which is why we're glad the likes of PasarBella (think soft tacos with salsa & guacamole as well as handmade spicy lamb meatballs going at less than $10) and Balaclava (beer battered shrimp, chicken coujons, and BBQ Pork Ribs at $15 each) are supplying grub at the beer garden.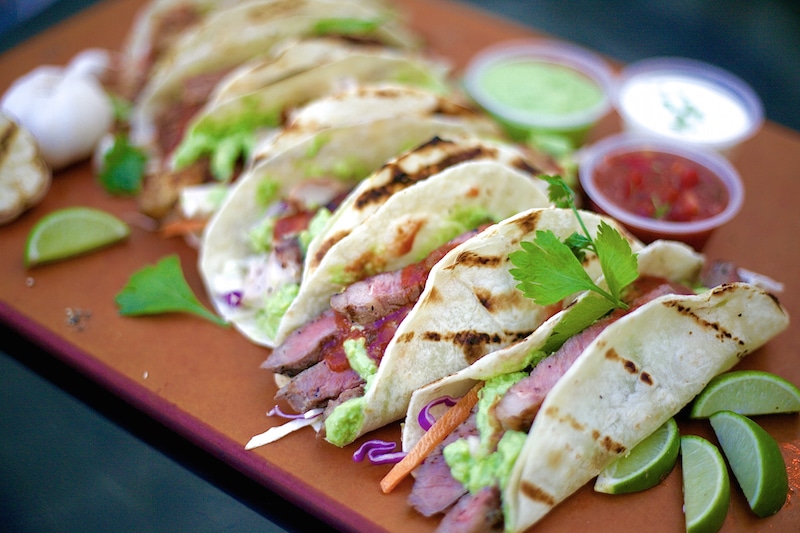 For an even better deal, hop over to IndoChine's booth at the beer garden, 'cause they're doing $10 pints during happy hours of 5pm-7pm. Food wise, they're dishing out Asian favourites like poached lemongrass & chilli prawns and rice paper handrolled with minced chicken and roasted rice.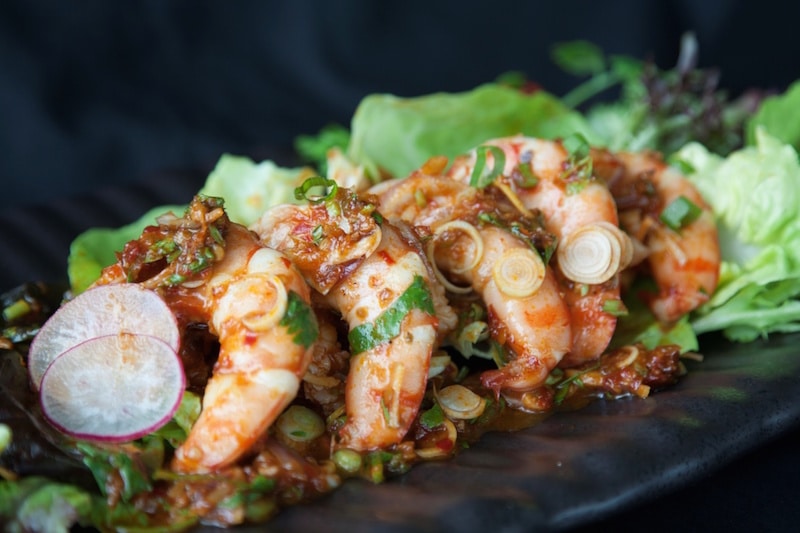 On top of attractive prizes to be won at the booth and stage games, guests can expect other fringe activities and entertainment like the photo booth, live music on the weekends by Summer Oompah (a German Oktoberfest-style band that'll ply festival goers with festive, traditional German tunes), and the first-ever Erdinger BARcycle.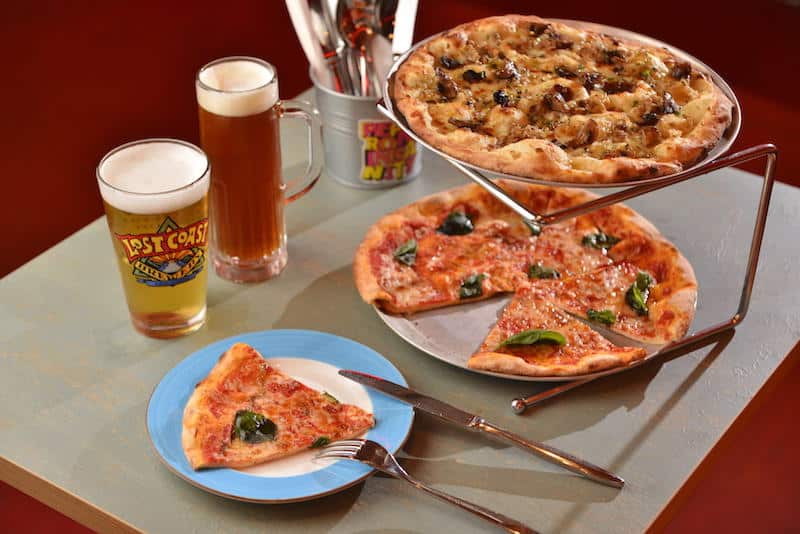 Equipped with a beer dispenser that serves four varieties of Erdinger wheat beer, the Erdinger BARcycle proves that you can sip beer while pedaling at the same time. With a capacity of 15 riders and a dedicated bartender serving beer samples, it's available for two days only, 23-24 September 2016, 5-11pm. So make your way down if you want a chance to ride this fabulous contraption!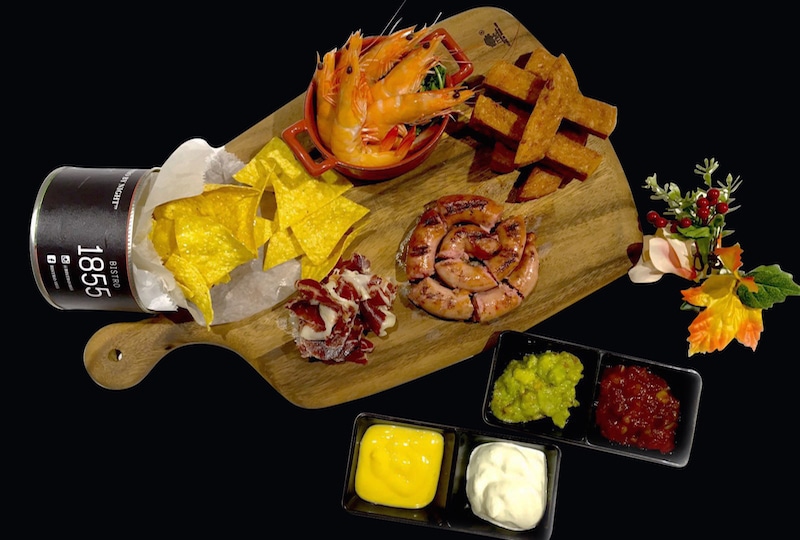 That's not all; some of the best F&B outlets in Suntec City will be coming up with specially curated Oktoberfest menus and transforming into satellite beer gardens for your dining pleasure. Love craft beer? Head over to Alt Pizza (East Wing, #01-602, available Mon-Fri, 5pm-7pm), where you'll get a Lost Coast Great White Ale and signature pizza for $20++.
Alt's neighbour, Bistro1855 (East Wing, #01-643), will be presenting their Oktoberfest Platter of garlic prawns, nacho chips, snail sausage, spam fries, and Iberico ham – perfect for sharing with your group of pals – for $42++.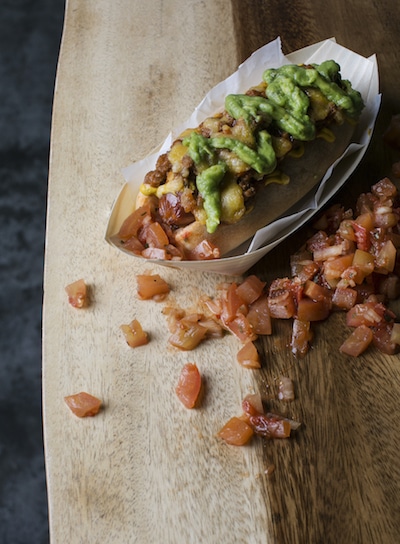 Meanwhile, Terra Rooftop Bar (North Wing, #03-308) is offering a Chilean hot dog with a full pint beer for $20 (available Mon-Sat till 8pm) and Guksu Restaurant's (West Wing, #02-384) Signature Chicken Wing Platter and two 660ml bottles of Hite beer will be going at $39.90++.
Are you a Suntec Rewards member? Members will be entitled to a FREE half-pint (limited quantities available) throughout the duration of the festival. Even if you're not one, signing up is easy peasy via the Suntec City app (available on iTunes and Google Play) – just remember to do it before heading down to the beer garden 'cause
Pssst, if you're heading down to The Beer Garden at Suntec City, you'll stand a chance to win $100 worth of Suntec City e-vouchers. All you need to do is hashtag #SuntecOktoberfest on your photos on Facebook!
The Beer Garden at Suntec City will be running 21 September to 2 October 2016, 5pm-11pm. For more information, follow their Facebook Page.
This article is sponsored by Suntec City.