Restaurant Review: Rediscover Your Relationship With Food At Open Farm Community in Dempsey, Singapore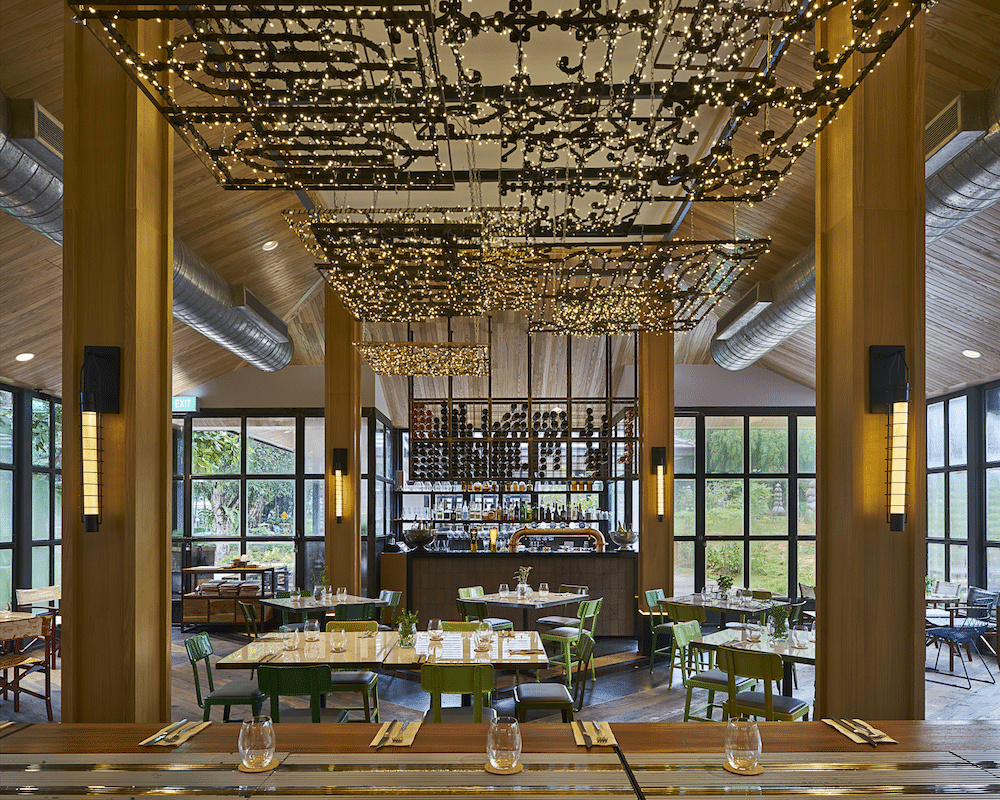 PUBLISHED July 17th, 2018 08:00 am | UPDATED July 18th, 2018 11:38 am

There's no denying that all Singaporeans have an intimate relationship with food, but it's time we looked at it through a different lens with locavorism happening in the city with restaurants like The Guild and Labyrinth also championing local produce. Open Farm Community is next up on our radar with its mission to inspire and encourage us to learn more about food and farming in Singapore.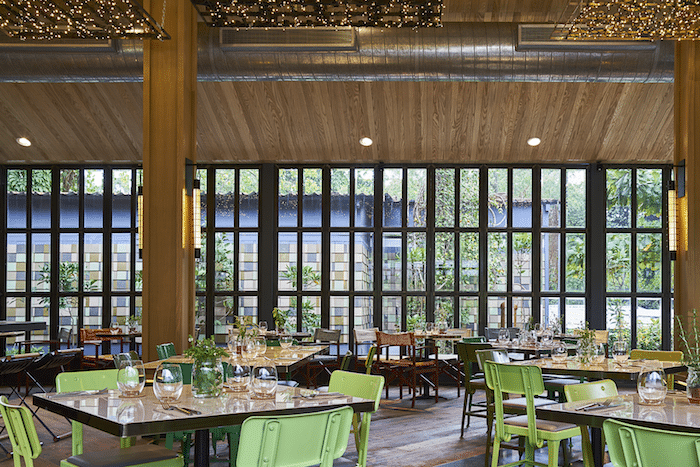 Some would call it fate, chance or maybe even destiny but the stars aligned when Cynthia Chua, founder and dynamic doyenne of OFC encountered new Head Chef Oliver Truesdale-Jutras and Sous Chef Phoebe Oviedo on one of her travels. Sharing a similar passion in support of the locavore movement, this chef couple pretty much fit hand in glove with the OFC philosophy.
The couple has been walking the walk with their roving pop-up restaurant, Stovetrotter, and guest stints at restaurants across the globe hitting culinary spots like France, Morocco and Japan only using locally sourced ingredients. Now its time to see how they fare with the unique challenge Singapore presents to the locavore movement.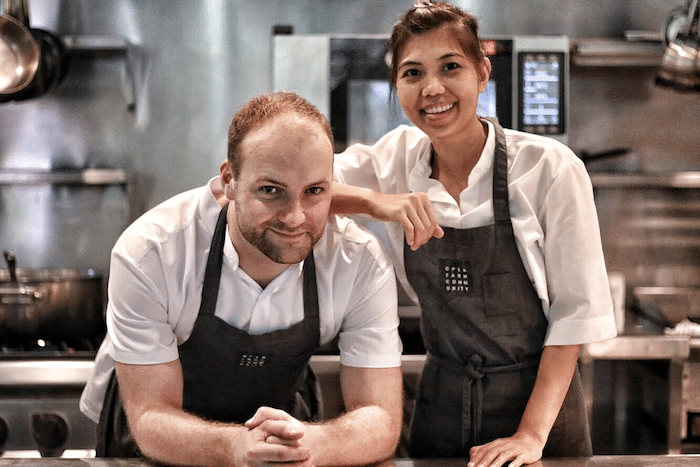 The meal begins with a series of fresh appetisers like the Thai Asparagus Salad ($18). Several stalks of organic Thai asparagus dressed with a brown butter emulsion topped with hazelnuts and kale chips for additional crunch makes for a healthy starter. A generous dollop of delicious cashew cheese on the side keeps this dish from being boring and makes it an easy choice for vegans. Presented as a work of art, the Citrus Cured Hamachi ($20) is sourced from a local ocean and served with Aguachile (chilli-spiked Mexican ceviche), pickled rojak ginger, and shredded green papaya from OFC's edible garden – all paired nicely with invigorating bursts of flavour from the nitro frozen pomelo.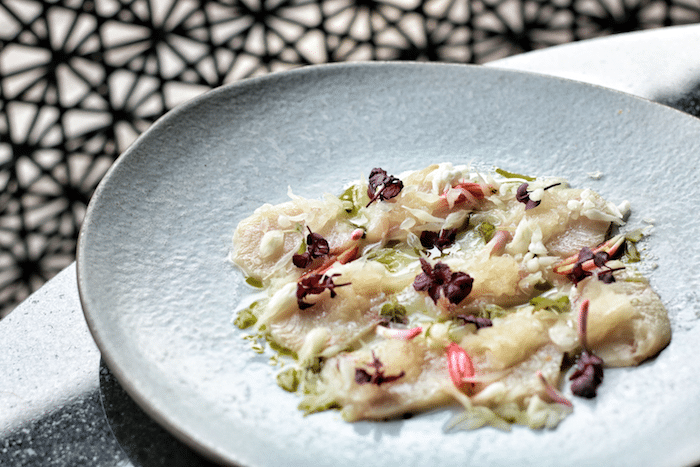 The Fried Cauliflower 'Wings' ($16) seeks to be the healthier version of Korean fried chicken. Lightly fried with a delicate tempura batter, they are glazed with a sweet miso and rice seasoning. While it doesn't quite replace fried chicken, they do a good enough job at imitating it. My usual gripe with frog legs is the lack of meat on the bones, but it's not so with these crispy General Tao's Toad Legs ($17). Sourced from Jurong Frog Farm they are bigger than usual and are caramelised with a homemade Kung Pao sauce, topped with sesame seeds for texture. Do note that they are on the sweet side so if that's not your thing, choose one of the many savoury alternatives.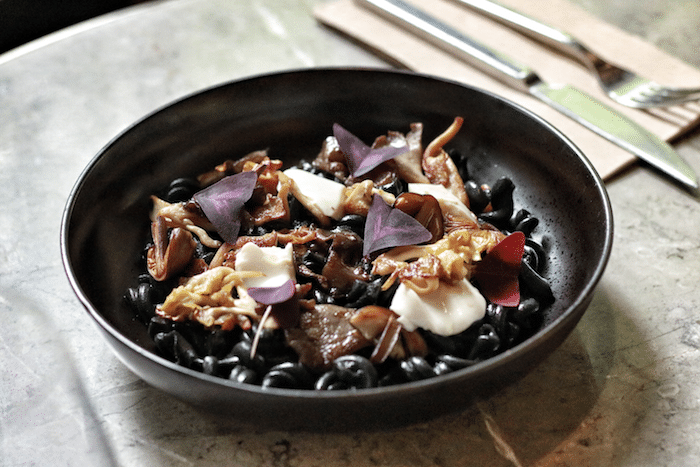 First of the more substantial mains, we've got the Kin Yan Mushroom Strozzapreti ($27). When the pasta is made from fermented black beans (from Zenxin Organics), you're either gonna love it or hate it. The earthy flavours pair nicely with the local and organic smoked silken tofu and sorrel from OFC's edible garden, but while undeniably tasty, the texture of the black bean pasta did not sit well with me. It does, however, make for a hearty vegetarian option.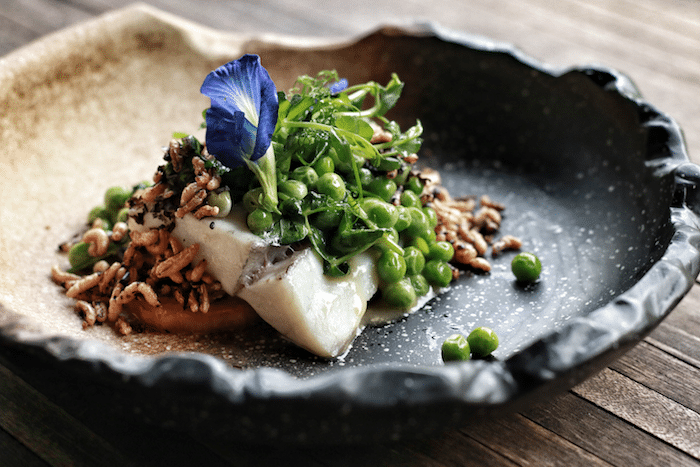 The Slow Cooked Beef Cheeks ($32) are right up my carnivorous alley with tender savoury meat paired with sweet organic baby corn, corn puree and a corn saffron croquette with a lovely light batter. The wholesome Steamed Tiberias Barramundi Fillet ($30) is a wonderful Japanese inspired fish dish. The fish, sourced from Tiberias (North Eastern Coast of Pulau Ubin) is delivered within 6 hours from having been caught, guaranteeing an unmistakable level of freshness. It's then steamed in dashi butter and seasoned with furikake, made from local seaweed and wild rice (Malay pulut hitam).
Meeting my expectations and then some, the OFC turns it up when it comes to sweet endings. The Lime In Coconut ($16) is the way to go if you want something refreshing and light. Zesty kaffir lime sorbet coupled with pandan and coconut meringue, this dessert tastes oddly familiar in the best way and will appeal to local tastebuds. While the Singa'Smore ($16) is less s'more and more a banana mousse, it is a stunningly sweet and rich dessert that goes perfectly with a cuppa joe.

Open Farm Community is located at 130E Minden Road, Singapore 248819, p.+65 6471 0306. Open Mon-Fri 12pm-3pm & 6pm-11pm, Sat-Sun 11am-4pm & 6pm-11pm. 
Top Image: Open Farm Community Interior