Papi's Tacos: Employees Only Singapore's Founders Now Supplying Tasty Mexican Grub And Margaritas on Seah Street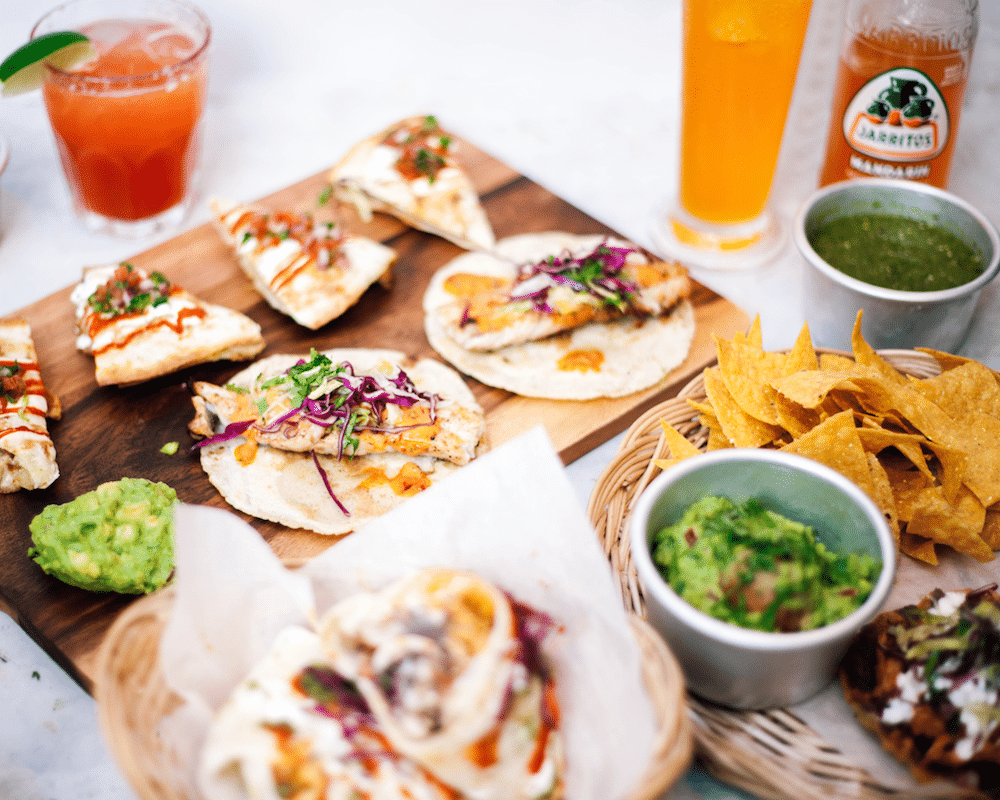 PUBLISHED August 13th, 2018 06:00 am
If you've been binge-watching Ugly Delicious in the wee hours of the morning – like me – a trip to
Papi
's
Tacos
after episode two is almost essential. For those who haven't watched it, David Chang askes for telltale signs of a good
taco
place in that episode. Gustavo Arellano, author of
Taco
USA, and L.A. Times Food Critic Jonathan Gold break it down to strong salsa game, strong tortilla game and ingredients you don't recognise. Well, Chef Mauricio Epinoza nails the first two.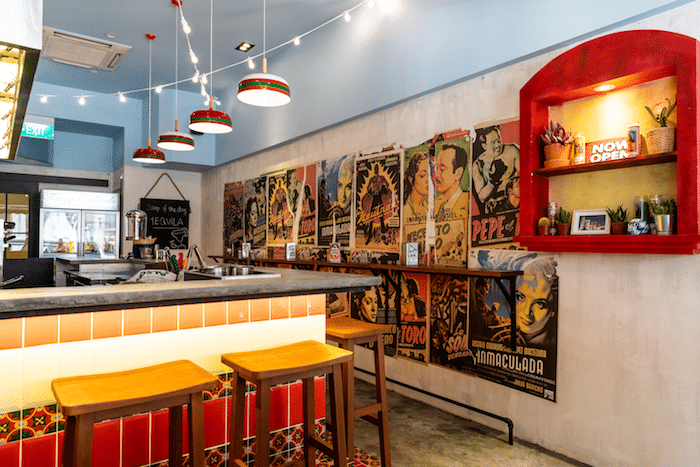 Strong Salsa Game:
Papi
's
Tacos
has five different homemade salsa sauces with varying degrees of heat for your
tacos
. From the very mild to intensely hot, you will find one that you can enjoy.
Strong Tortilla Game: Corn tortillas are made from scratch, scoring some major authenticity points. The flour variety is used for some of the tacos so it's best to refer to the menu.
Sorry we've been jumping a little ahead of ourselves. Brought to you by the same people behind Employees Only Singapore,
Papi
's
Tacos
is going for authentic Mexican food in a casual, relaxed setting. The 16-seater taqueria makes their presence felt on Seah Street with a lively convivial vibe and colourful decor with little details like Mexican movie posters, sombrero lamps and Aztec tiles.
The bar seating allows you to catch up with
Papi
, who's none other than Executive Chef and partner Mauricio Espinoza. Hailing from Tlaxcala, a remote state in central Mexico known for its vibrant food scene, Mauricio brings a heartfelt approach to the menu at
Papi
's
Tacos
.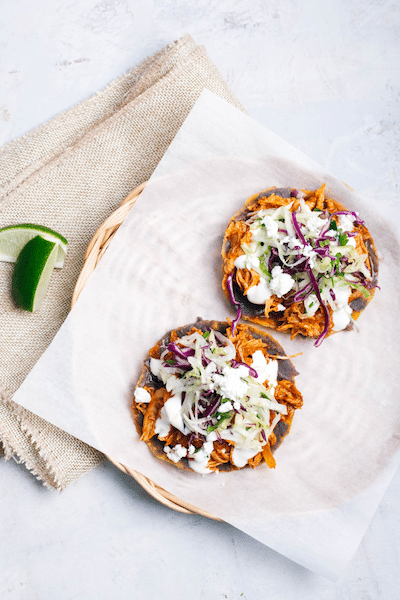 The start to any good Mexican meal begins with Chips + Guac ($8). Expect chunkier pieces of avocado which give this guac more bite than the spread-like texture you often find here. With that out of the way, it's taco time.
While Chef Mauricio's signature, the
Tacos

de Asada ($13 for 2, $19 for 3)
– marinated steak and tomatillo salsa on housemade corn tortillas – is superb, also try the
Tacos

De Pascado ($13 for 2, $19 for 3)
. The serving might be smaller than expected but the flavours are excellent. The grilled White Dory flesh flakes off nicely with smoked chipotle aioli, while the cabbage and sour cream keeps things fresh.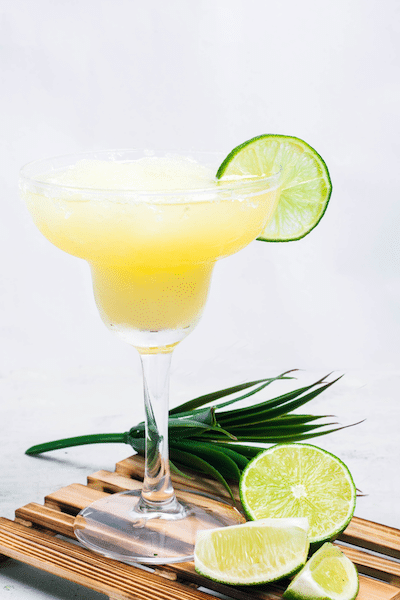 The joint might be named after tacos, but try Papi's other specialty, the Tostadas de Pollo ($12). Think crispy homemade corn tortillas with refried beans and slow-cooked pulled chicken topped with fresh tomatoes, pico de gallo and queso fresco (cheese). This is the one you'll be craving for the next day.
Another must-eat is the Mushroom Quesadilla ($12) served with homemade salsa and sour cream. The juicy mushrooms take this quesadilla to another level; definitely one of the favourites on the menu.
With a bar veteran like Steve Schneider behind the drinks at
Papi
's
Tacos
, you can't go wrong with the delicious Margaritas. Shaken ($15) or frozen ($18), classic or flavour of the day (additional $3), there are no regrets with any choices you make at this taqueria.
Papi's Tacos is located at 39 Seah Street, Singapore 188395. Open Mon-Sat 5pm-12am.