Best Cafes in Taipei: Underrated Spots for Artisanal Coffee, Tea, and Desserts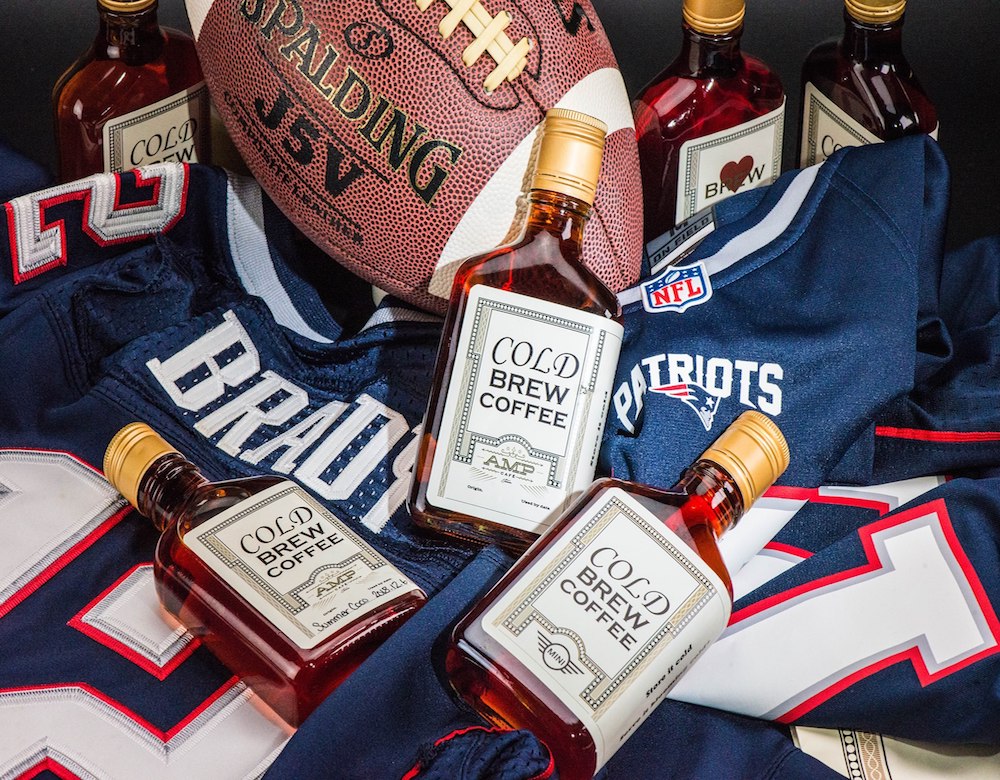 PUBLISHED August 14th, 2018 06:00 am | UPDATED May 18th, 2020 06:58 pm
Taipei's cafe scene, just like the rest of the city is vibrant and dynamic, with specialty coffee shops and chic patisseries springing up alongside long-standing establishments and traditional tea houses. Our roundup below includes a varied selection, so there's something for everyone – coffee snob, tea drinker and dessert lover. Let's dive right in!
AMP Café Independent Roaster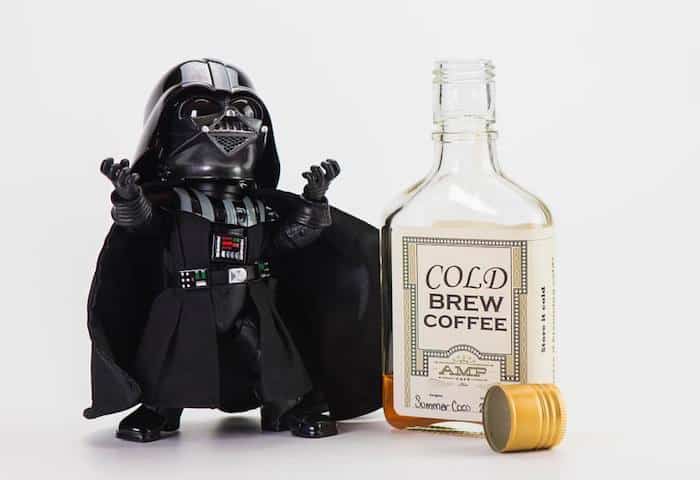 At AMP, it's all about the coffee. Everything else is pared down: the coffee shop is furnished with seating just enough for eight, and you won't find food items on the menu, save for the occasional pastry served over the counter.  
Coffees are served Italian-style, so the usual milk-based beverages will contain just a dash of milk. The must-try is AMP's cold brew; these beverages are typically steeped for 12 to 24 hours, but AMP's version stands out with the beans steeping for 48 hours.
AMP Café Independent Roaster is located at No. 409 Ren Ai Rd S4, 106 Taipei, p. +886 2 752 1221. Open Mon-Fri 8am – 6pm, Sat-Sun 10:30am – 6pm.
Coffee DPT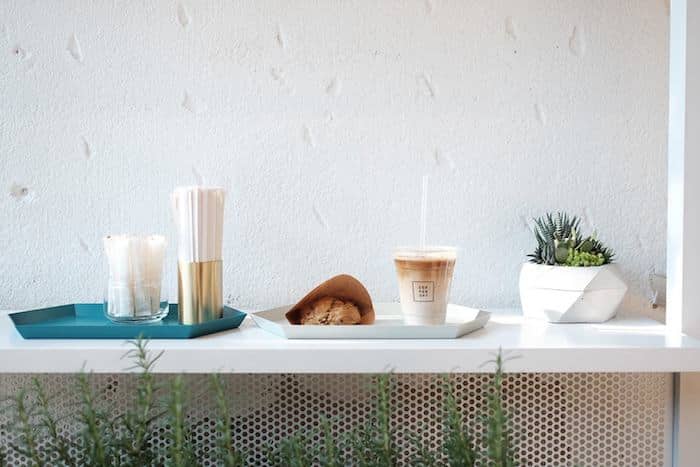 Coffee DPT isn't quite like your usual cafe. Tucked away amidst the greenery of the Huashan 1914 Creative Park, the venue comprises of a coffee counter that extends out to a breezy open space with patio furnishing. The ambience is quiet and tranquil – perfect for enjoying a good coffee, paired up with one of Coffee DPT's immensely popular cookies.
Coffee DPT is located at No. 1, Section 1, Bade Road, Zhongzheng District, 100 Taipei, p. +886 2 2341 6520. Open Mon 12pm – 7pm, Tue-Sat 12pm – 8pm.
GaBee Coffee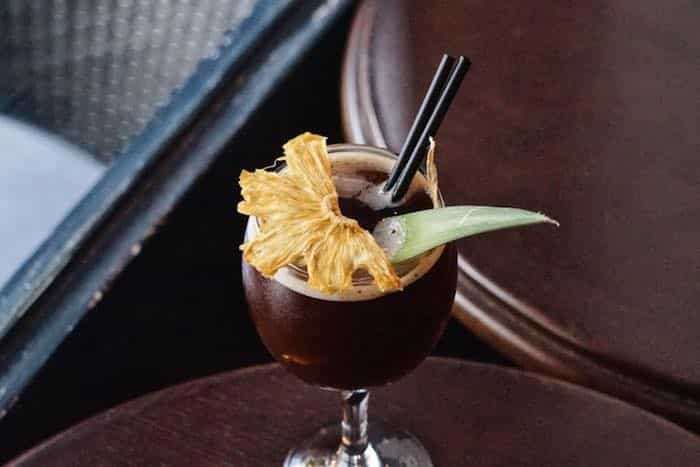 In Taipei's diverse coffee scene, GaBee stands out with its quality coffees and industry accolades; owner Van Lin has won the Taiwan Latte Art Championship, and came in at the 14th place at the World Barista Championship.
And while specialty coffee shops tend to focus on the classics, GaBee veers towards complexity and variety. The beverage menu is wide-ranging, and includes items like a pumpkin spiced latte, white gourd coffee and carbonated coffee.
GaBee Coffee is located at No. 21, Ln. 113, Sec. 3, Minsheng E. Rd., Songshan Dist, Taipei, p. +886 2 2713 8772. Open Mon-Fri 9:30am – 10pm, Sat-Sun 9am – 10pm.
Luguo Cafe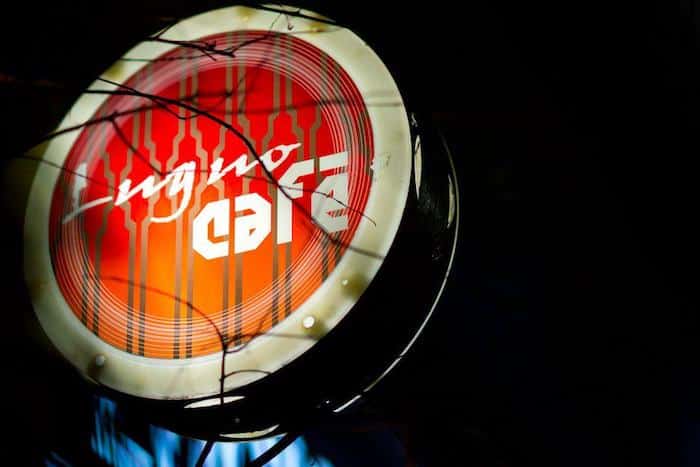 Tucked away in a low-key, second floor setting, Luguo Cafe is an oasis of calm in the ArtYard, Taipei's bustling arts and culture hub. The venue is airy and well-lit, with mismatched furniture and wood accents. A collection of vintage accessories, including antique lamps and typewriters lend the cafe an old-world charm, which feels refreshing in a sea of themed cafes and industrial chic coffee shops.
Luguo Cafe is located at No. 1, Ln. 32, Sec. 1, Dihua St., Datong Dist. 2f, 112 Taipei, p. +886 2 2891 5990. Open 11am – 7pm daily.
KiOSK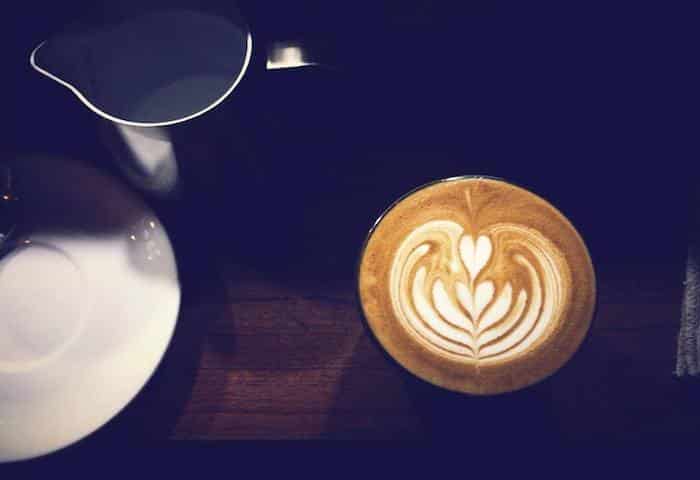 It's easy to see why KiOSK is a well-loved hangout, drawing in a varied crowd – from coffee and brunch lovers, to digital nomads. The minimalist, light-filled interior is welcoming, plus there's free Wi-Fi and power plugs all around.
Aside from KiOSK's widely popular flat white, the menu also lists the usual coffee beverages, alongside hot chocolate, teas and juices. And while the food selection isn't extensive, it's not something we'll quibble about, since KiOSK serves up tasty servings of what it does offer. Crowd favourites include the avocado-and-egg on toast and lemon olive oil cheesecake.  
KiOSK is located at No.40, Sec.1, Xinsheng N Rd, Zhongshan Dist, Taipei 104, p. +886 2 2542 8090. Open Wed-Sun 11am – 7pm. Closed Mon-Tue.
Qing Tian Qi Liu
Hidden away along a quiet street, Qing Tian Qi Lu is a Japanese-style tea house set within a carefully preserved building. The venue's serene ambience and wide-ranging menu makes it a venue that'll suit a variety of occasions – come here for lunch, enjoy an afternoon tea with friends or curl up alone with a book. You'll find a mix of Taiwanese and Japanese mains on the menu, alongside teas, desserts and one-of-a-kind beverages, like the espresso with ginger, sugarcane and rose.  
Pro-tip: Come with socks, as it's mandatory for visitors to don a pair in order to protect the wooden flooring.
Qing Tian Qi Liu is located at No. 6, Ln. 7, Qingtian St., Daan Dist, Taipei 10649, p. +886 2 2391 6676. Open 11:30am – 2pm, 2:30pm – 5pm & 5:30pm – 9pm daily.
Rufous Coffee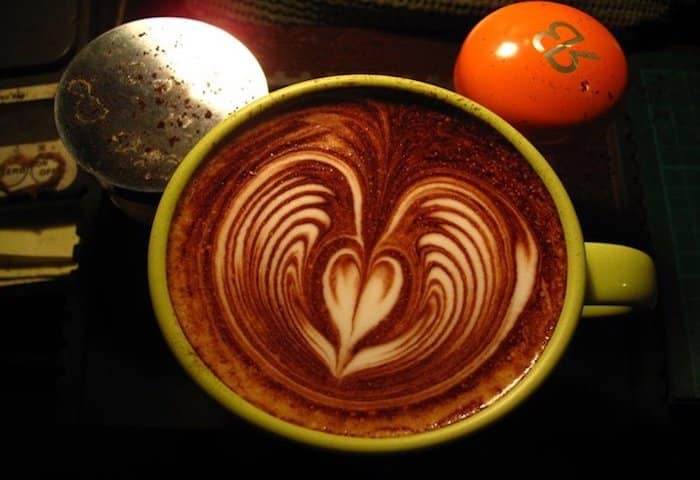 Rufous Coffee is one of those cafes that checks off all the right boxes: excellent coffees, friendly service, great ambience. The wood-clad interior is best described as eclectic, featuring a wide-ranging variety of toys, paraphernalia and postcards from customers all around the globe.
Much attention is paid to the details – the owner, Xiao Yang is in-charge throughout the entire process, starting from the sourcing of the beans, to the roasting and brewing processes – ensuring that each and every cup of coffee is brewed with care.
Rufous Coffee is located at No. 339, Sec. 2, Fuxing S. Rd., Daan Dist, Taipei, p. +886 2 2736 6880. Open Fri-Wed 1pm – 9:30pm. Closed on Thu.
Tamed Fox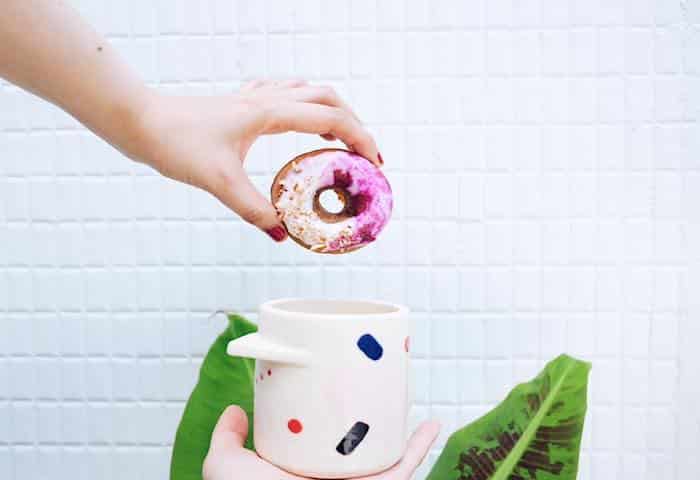 With a menu filled with healthy cafe fare, Tamed Fox offers a change up from Taipei's decadent street food scene. It's a great spot for vacationers looking to start their mornings on a salubrious note, filling up on items like Greek yogurt smoothies, avocado-edamame- hummus-poached egg sandwiches or an energising matcha maca latte.
While you'll find the usual coffee beverages, Tamed Fox's standout drink is its doughnut latte – an Instagram-worthy beverage topped off with a "doughnut". In line with the cafe's health-conscious offerings, a lighter-tasting carrot cake in doughnut form takes the place of the usual grease-laden confection.  
Tamed Fox is located at  p. +886 2 2755 7758. Open Mon-Tue & Thu-Fri 8:30am – 5pm, Sat-Sun 10am – 6pm. Closed on Wed.
Yu Chocolatier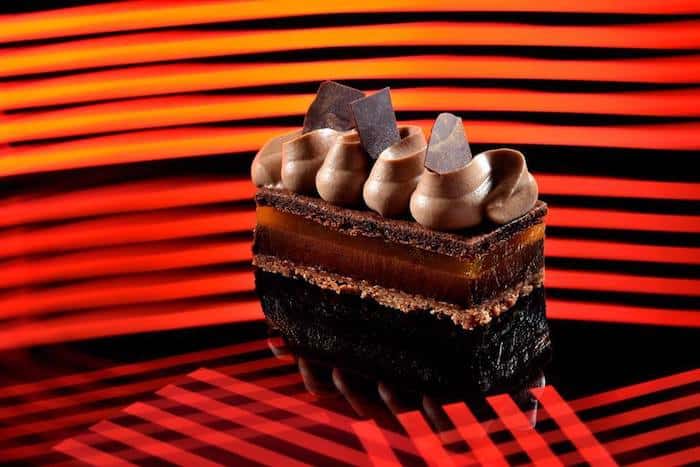 Just about everything at Yu Chocolatier is impeccably executed – from the chic monochromatic interiors, to the beautifully crafted pastries. The Forest of Alsace is one of the venue's highlights – it's a crisp puff encasing a raspberry jam centre and pastry cream made with Valrhona Manjari chocolate. There's also the Shibusa, a glimmering pastry with a luscious mousse and a crunchy base with layers of chocolate.
But there's more: chocolate tarts that come in a variety of flavours, truffles and velvety chocolate beverages. Balance the richness out by pairing up your desserts with a vanilla lemon tart or madeleine.
Yu Chocolatier is located at No. 10, Alley 3, Lane 112, Section 4, Ren'ai Road, Da'an District, Taipei, p. +886 2 2701 0792. Open Thu-Tue 12pm – 8pm. Closed on Wed.
Wistaria Tea House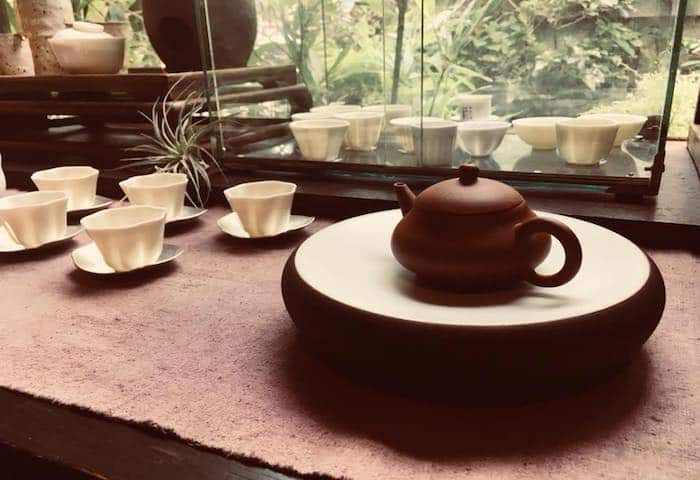 Visiting Wistaria Tea House is akin to taking a step back in time; the venue is housed in a Japanese-style building that dates back to the 1920s, complete with a manicured garden and koi pond. Some of dining sections are decked out in tatami furnishings, with bamboo screens in between the tables for privacy. The menu offers an extensive selection of teas, alongside light meals and snacks.
Wistaria Tea House is located at No. 1, Lane 16, Section 3, Xinsheng South Road, Da'an District, Taipei, p. +886 2 2363 7375. Open 10am – 10pm daily.
Top image: AMP Café Independent Roaster