Paradise Teochew: Exquisite Teochew Signatures at Scotts Square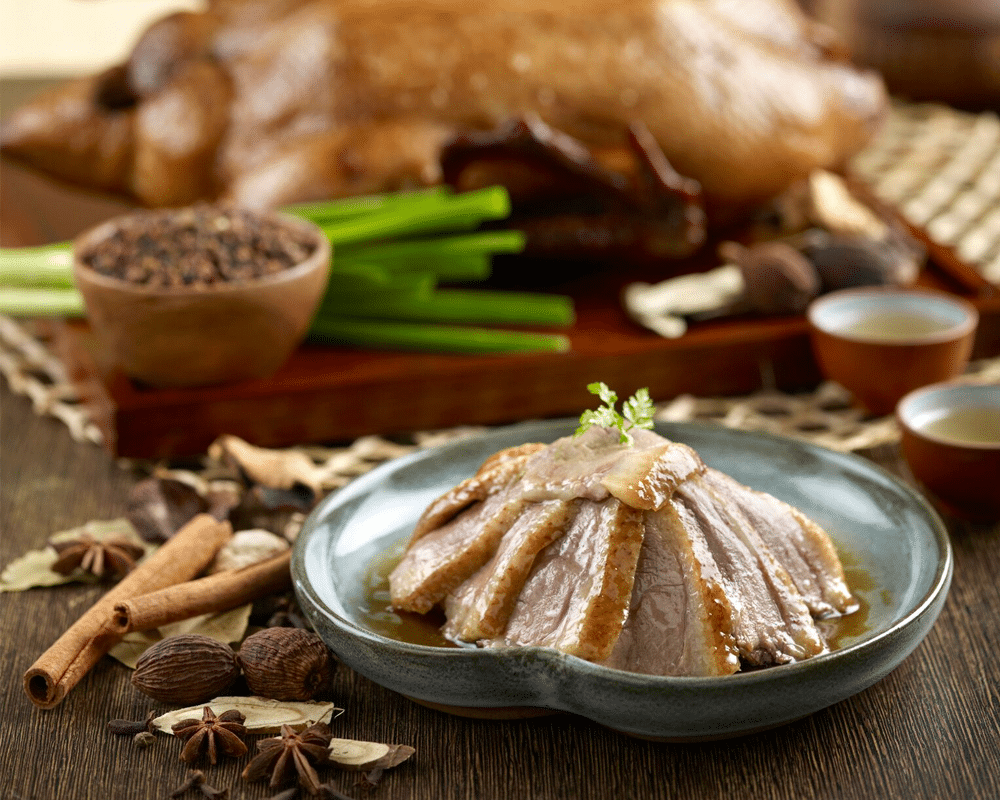 PUBLISHED September 19th, 2016 07:00 am
The latest concept in Paradise Group's repertoire of restaurants, Paradise Teochew brings to you authentic Teochew cuisine right in the heart of Orchard Road – fresh ingredients, traditional techniques, and all.
Executive Chef Cheng Fa Kwan leads the restaurant with 34 years of culinary expertise. The space is relatively large, capable of seating 147 people and boasting four private dining rooms that accommodate up to 15 each. As one might describe Teochew fare, the decor here is equally unassuming but minimalistically elegant: floor-to-ceiling wooden panels, intricate silk screens, floral paintings in muted tones, and warm lighting.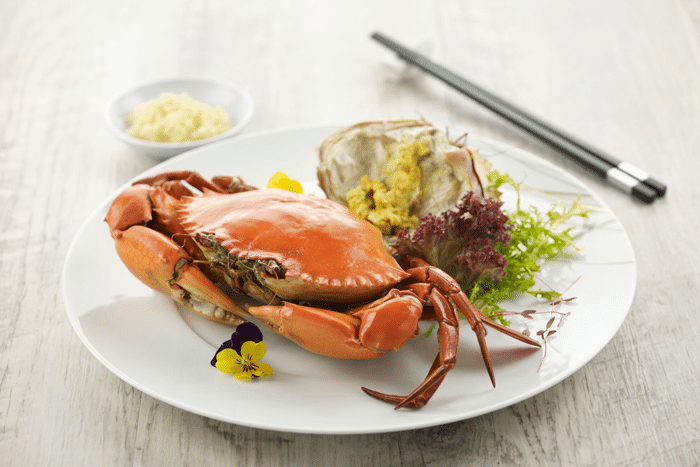 As expected from Paradise Group, the variety of dishes is huge, featuring over 100 dishes of Teochew heritage executed with outstanding quality and finesse.
We began with the Chilled Yellow Roe Crab in Teochew Style ($8/100g), a traditional dish where yellow roe crab is steamed and then chilled before serving with nothing but ginger and vinegar. Sweet and succulent, the flavours are intensified from time in the cooler. A definite must-have when dining here. Also highly recommended is the Braised Sliced Duck at $18 per portion ($32 for half a duck). Irish fat ducks are especially prized for its tender meat; even more so when braised for four hours as this one has been.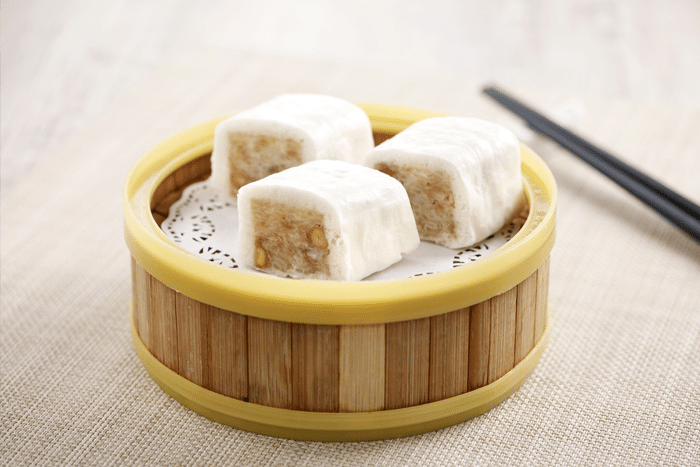 A classic on the table of every Teochew family is the Marble Goby (seasonal price), more popularly known as Soon Hock. Unlike the usual steamed or deep-fried versions, Chef Cheng pan-fries the fish before braising it in a superior broth made of bean sauce and radish, allowing the intense flavours to soak into the meat and slightly crisp skin. The succulent Braised Crispy Sea Cucumber in Abalone Sauce ($16.80) is also plenty delicious – first braised, coated with egg and flour, pan-fried, then served with abalone sauce to enhance the seafood flavours.
There is a decent array of dim sum dishes here, including the signature Steamed Glutinous Rice Roll in Teochew Style ($4.80/3pcs), a delightful twist away from your glutinous rice in lotus leaves. And of course, we couldn't resist an order of Steamed Custard Bun in Piggy Shape ($5.80/3pcs), adorable as it is fluffy.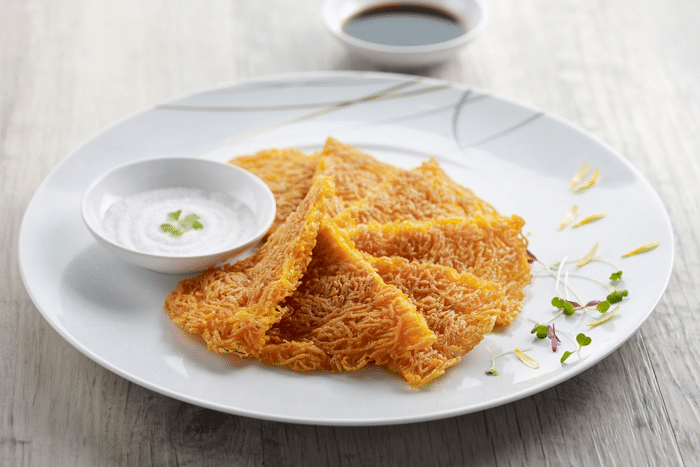 We feel the need to highlight the restaurant's intriguing Crispy, Sweet and Sour Noodles in Teochew Style ($14), specially imported from Hong Kong and pan-fried for a crispy sear on the outside, while retaining a chewy bite on the inside. Served with sugar and vinegar on the side, this makes for a unsurprisingly addictive snack. Similarly, the Crispy Pumpkin, Yam and Sweet Potato Strips ($12) – inspired by a traditional street snack that Chef Cheng discovered in Shantou – is another crunchy sweet treat, great as a takeaway snack.
Couple an emphasis on natural flavours, light seasoning, and fresh ingredients, with Chef Cheng's talented team and a substantial menu, and you've got a restaurant even the most critical Teochew grandma would approve of.
Paradise Teochew is located at 6 Scotts Road, #03-04 Scotts Square, Singapore 228209, p. 6538 0644. Open Mon-Fri 11.30am – 3pm, 6pm – 10.30pm, Sat-Sun 10.30am – 3.30pm, 6pm – 10.30pm.