Pay a Visit to Alice In Wonderland at the ArtScience Museum in Singapore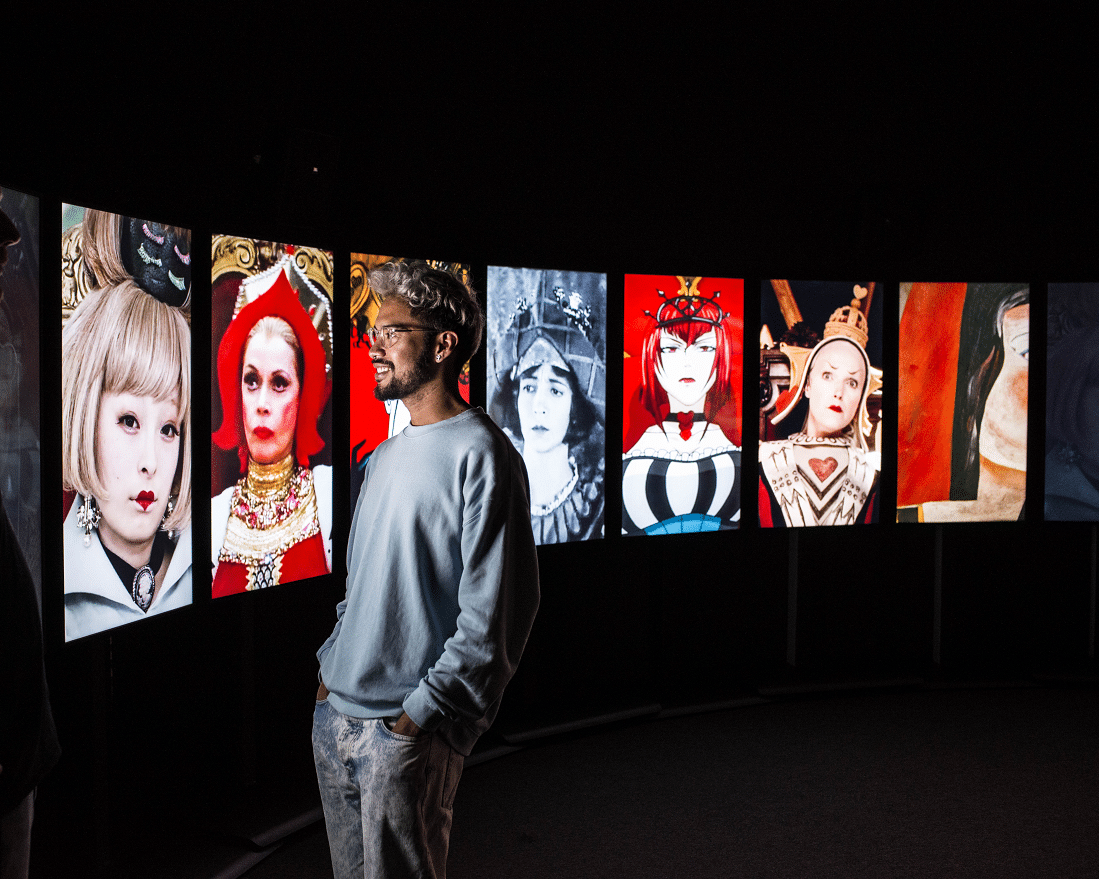 PUBLISHED April 16th, 2019 01:03 pm | UPDATED May 18th, 2020 04:57 pm
The highly-anticipated Wonderland has arrived in Singapore this spring! Few pieces of classic literature have withstood the test of time as much as Lewis Carroll's eternally-youthful Alice in Wonderland, and even fewer have become the inspiration for the many film, advertising, video game and fashion adaptations – a testament to the timelessness of his tale of whimsy, curiosity, and well, wonder.
Singapore is the first stop on a global, award-winning exhibition, running from 13 April to 22 September 2019 at the ArtScience Museum, as a collaborative effort with Marina Bay Sands and the Australian Centre for the Moving Image (ACMI). The exhibition is one for all ages, and peers through the looking glass on the titular heroine and her tale, presenting Alice's life on screen and beyond the pages into popular culture.
The grounds are split into 10 explorative sections. Tumble down the rabbit hole, and find yourself in the iconic Hallway of Doors. There's no need for shrinking potions here, though, so feel free to venture through. It's a treasure trove of over 300 artifacts and objects from over a century of film and cinema, including first edition books, drawings from the Walt Disney and Tim Burton studios, original costumes, and creations by digital creative studios, Sandpit, Grumpy Sailor, and Mosster Studio.
Continue further and, if you fancy, create your own version of the Red Queen's Guards or paint roses in the courtyard. And if you managed to score an invite to the Hatter's Tea Party, you're in for a treat (no spoilers, sorry!)
For those who love the more perturbing facets of Alice's world, check out the creepy curiosities and unsettling interpretations in the exhibition – a stark contrast from the bubblegum version that most kids would associate Alice with (don't worry, no jumpscares here). This includes original puppets and clips from Jan Švankmajer's 1988 darker stop-motion reimaginations. The ArtScience Museum has also A Hat-Trick of Clever Tricks, a series of workshops for inquisitive tykes to explore iconic scenarios in the Wonderland tales and answer questions of art, literature, science and logic.
A magical conjuring of madness and unrestrained creativity, get the most out of your visit with guided tours (in English and Mandarin) that come complimentary with admission. From 14 April, also experience free classic Alice in Wonderland films that include in-camera effects of the 1930s, hand-drawn colour animation from the 50s and adult dramatization and psychedelic soundtracks of the 1960s. All that being said, will you, won't you, will you, won't you, will you join the dance?
Wonderland runs from 13 April 2019 to 22 September 2019 at the ArtScience Museum. For more information on ticket prices and booking, visit the website here.