Restaurant Review: Publico Ristorante Takes Contemporary Italian Cuisine to Healthier Territory in Robertson Quay, Singapore
PUBLISHED October 26th, 2018 06:00 am

Looking for Italian fare in Singapore? If you haven't yet heard of Publico Ristorante at InterContinental Singapore Robertson Quay, now might be a good time to visit. Serving hearty Italian cuisine with a contemporary twist, it is the restaurant's first menu refresh since its opening last year, and they're introducing a selection of dinner and lunch items including vegetarian and gluten-free options.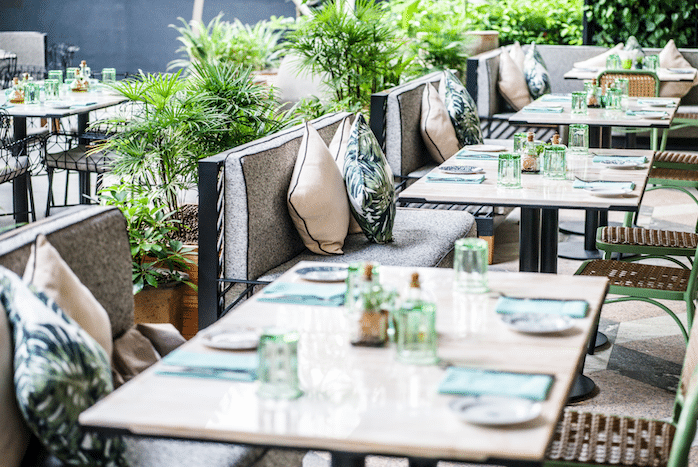 Settle outdoors at their al fresco terrace for the riverside view or sit indoors and relax to Publico's rustic charms as you sip on a refreshing spritz or the zesty Signature Publico Sling ($23). The pleasant tartness belies the subtle sweetness of homemade vermouth and orange liqueur in the cocktail, making it a perfect way to start the meal.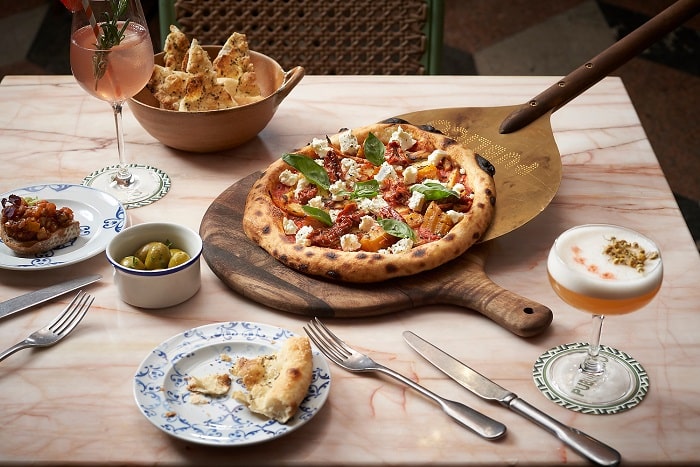 The complimentary bread basket is excellent, and no wonder since it's made the same way the restaurant's pizzas are prepared. Think chewy handmade bread fired up with wood and gas in the restaurant's twin brick stone ovens for that distinctive crisp and smoky aroma.And since we're on the topic of pizza, be sure to try their Publico Seven Cereali ($26), which uses a seven-pelt flour base in making the sweet multigrain dough and comes topped with two types of homemade cheese (ricotta and primosalle) and juicy roasted seasonal root vegetables like carrots and beetroot. Complemented by the sharpness of sun-dried tomatoes and the aroma of herbs, this is one vegetarian pizza that'll satisfy even the meat eaters.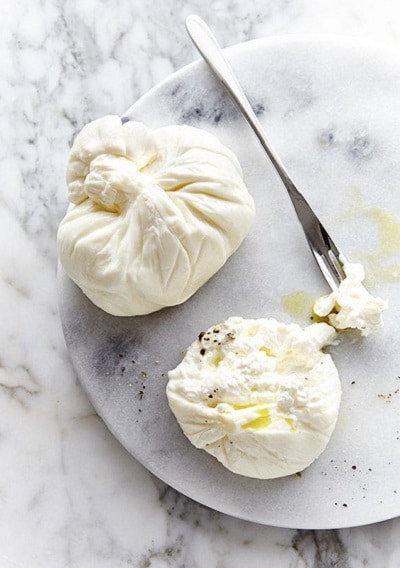 Amongst the appetisers, Publico's must-try appetizer dishes are the new Bruschetta ($16) topped with ricotta and an updated version the ever-popular Burrata ($29). Cutting through the outer layer of soft homemade mozzarella cheese revealed the rich aroma and the light creamy texture of buttered cheese burrata. V2.0 comes with rocket leaves, purple eggplant caviar, onions, smoked olives and roasted tomatoes – bold tangy flavours that really lifts the dish as a whole.
The Beef Tartare ($29), also tweaked, now comprises of wagyu beef sirloin, free-range egg yolk, truffle oil, Dijon mustard, and capers. Served with slices of toasted bread and generous shavings of creamy parmesan cheese, the umami and slightly spicy rendition of the classic bistro dish is likely to be a crowd winner if the crowd loves its meat.
Let's not forget the gluten-free pasta additions to the menu; Executive Chef Marco Turatti's brand of fresh pasta delivers on the carb quotient. Despite the deceptively small serving size, each of these plates are capable of being a full meal in itself.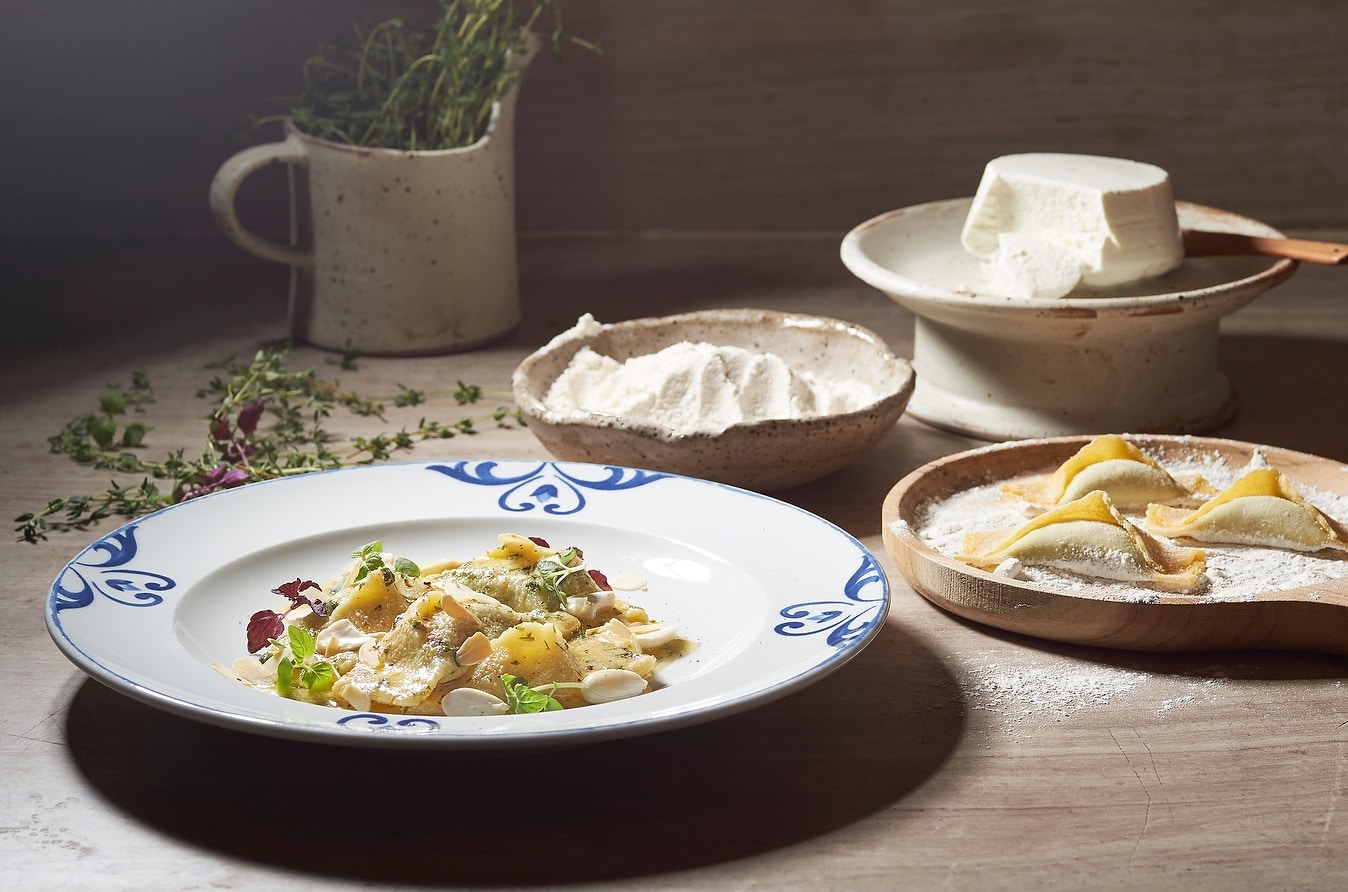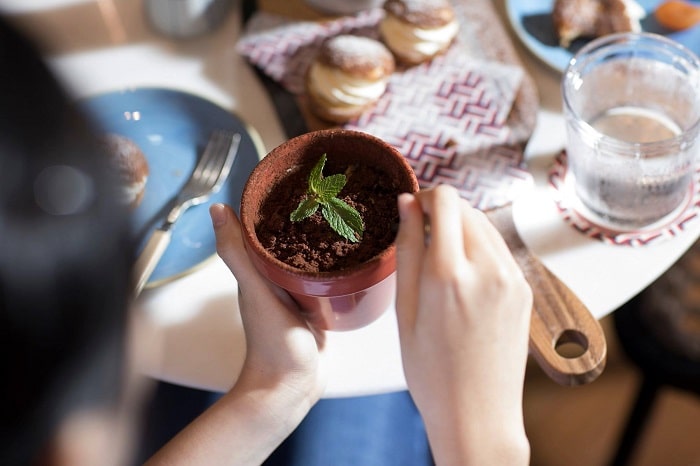 In addition to the Conchiglie Bolognese ($29) featuring traditional slow-cooked beef in red wine bolognese ragu, the handmade Ravioli ($27) looks great visually – read: highly Instagrammable – and is stuffed with creamy ricotta and spinach. Sautéed in butter and fragrant almond oil, it's topped with more almonds for texture and shaved parmesan.
It's during dessert that we return to an old favourite. Big, creamy, quirky, and intoxicating, the Signature Tiramisu ($14) is presented as a cute potted plant.

Publico Ristorante is located at 1 Nanson Rd, Singapore 238909, p. +65 6826 5041. Open Mon-Thu 6pm – 11pm, Fri-Sat 6pm – 11pm, Sun 1pm – 6pm (pizza & drinks), 6pm – 10pm.