Restaurant Review: So France Brings A Slice Of France To Singapore With Its Revamped Bistro-Epicerie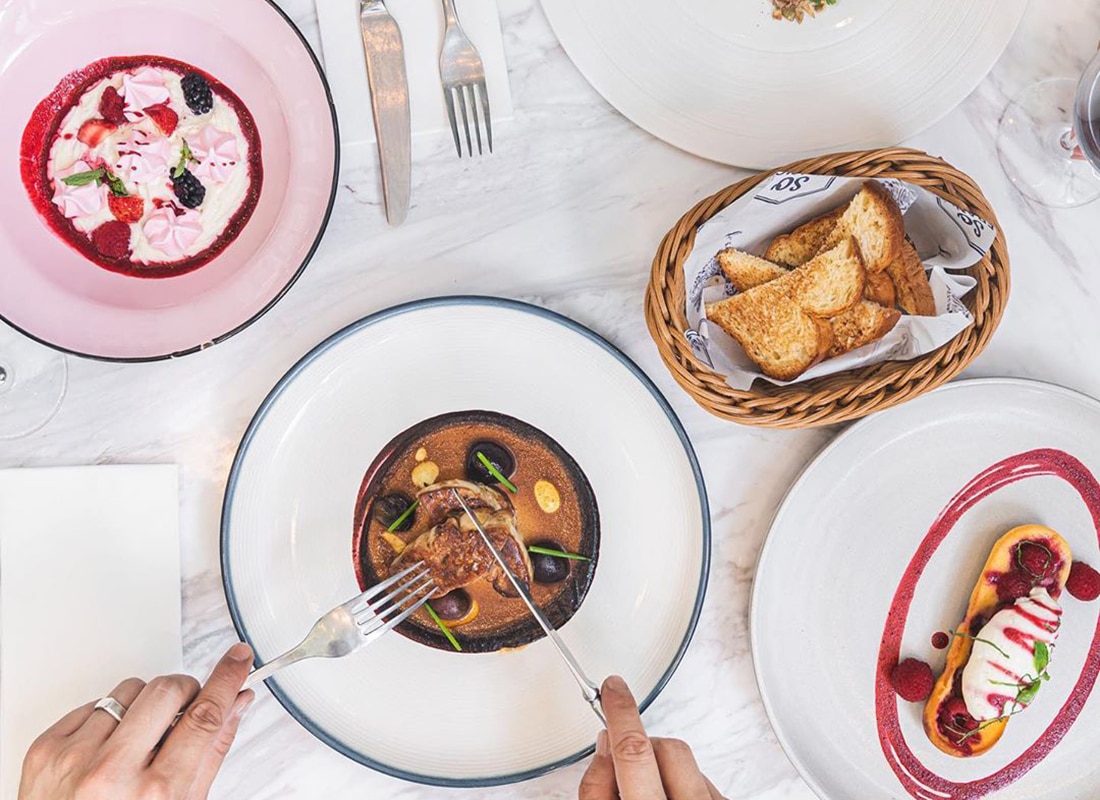 PUBLISHED March 21st, 2020 06:30 am

As much as we would like to live the life of a Parisian – passing lazy afternoons at a quaint sidewalk bistro sipping on a warm cuppa as while people-watching – it is close to impossible in Singapore, the city that never sleeps. So France, that French outfit at Duo Galleria, recently underwent a major revamp revealing a new look and all-new menus that strive to offer temporary respite from the hustle by recreating an authentic French bistro experience.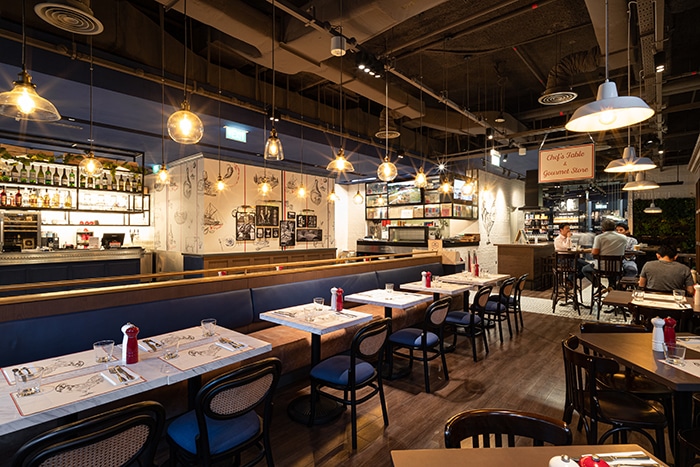 When we say revamp, we mean it. In addition to the bistro offerings, So France now has an épicerie that houses an extensive collection of artisanal products from French Kombuchas (S$7) to tinned sardines adorned with vibrant illustrations by local French artists originating in the South-West of France and a boulangerie showcasing warm pastries fresh out of the oven.
Did we mention that So France also carries one of the widest selection of the coveted Bordier butter in Singapore? Seaweed, yuzu, Szechuan chilli — you name it, they have it. The new alfresco terrasse complete with fairy lights is a welcome addition — perfect for informal gatherings with a few glasses of wine and French nibbles.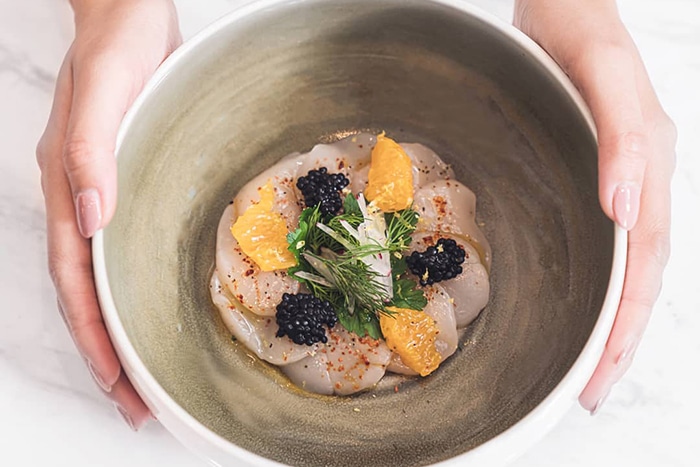 The revised menu pays homage to classic French fare whilst adopting a few modern touches to adapt to the eclectic palates of today's diners. Starting off with a good ol' sourdough bread with a smear of butter, we dug into Scallops Carpaccio (S$24++) – the plump Hokkaido scallops, cured in lemon juice, had a melt-in-your-mouth texture accompanied by little bursts of lemon caviar. Keeping it light, the salad followed. Salade Nicoise (S$24++) placed the spotlight on the pan-seared, sesame-crusted tuna that was placed atop a bed of greens.
Then came the jewel of French gastronomy – Foie gras. Every bite of the Foie Gras Terrine (S$28++) was a mouthful of rich, creamy goodness that left the accompaniments – orange marmalade, sauternes gelée and caramelised nuts – taking the back seat. On the contrary, the Pan-Fried Foie Gras (S$28++), coated generously with a tangy Bordelaise sauce, offers a distinct textural and flavour experience being less dense and more pronounced with its flavour. If Salade Nicoise was light, Salade Landaise (S$24++) was the opposite, generously topped with cured duck gizzards, foie gras slices, slivers of crispy bacon and succulent duck breast – meat galore indeed.
Taking a little detour from the French cuisine, we have Oeufs Meurette (S$22++), a traditional Burgundian appetiser that ticks all the boxes of comfort food. The key is to mix the luscious yolk that oozes from the perfectly poached eggs with the homemade red wine sauce (made from beef and chicken stock, red wine and veal jus).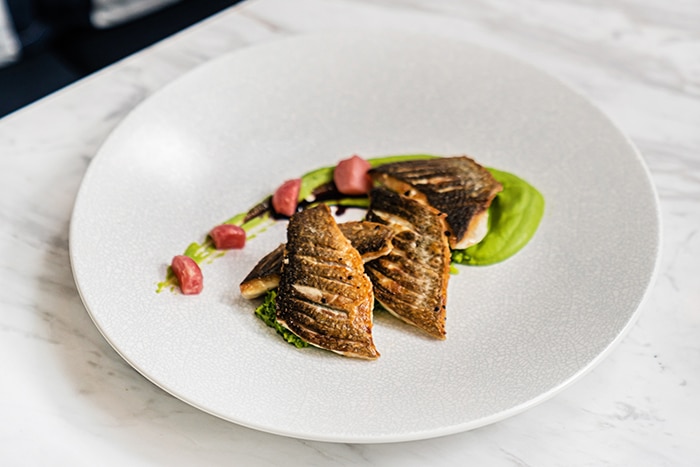 With a section of the menu devoted solely to duck delicacies, we couldn't possibly leave without trying at least one. Slowly cooked to preserve the fat content, the Duck Confit (S$32++) was as tender as it could be. Refusing to be overshadowed were the pebble-like Grenaille potatoes that are lavishly buttered, oven-roasted and then fried again for extra crisp skin and soft interior.
As they say, there's always room for desserts. The Creme Brulee (S$12++) had to be one of the best ones we've had with the sugar caramelised just enough so that it forms a thin brittle layer that pairs perfectly with the rich custard base and not a burnt bitter topper. From start to finish, So France upholds the culture of contemporary French bistro dining, serving food that is as warm and inviting as the atmosphere.

So France is located at 7 Fraser Street Duo Galleria #01-51/56 Bugis MRT, Singapore 189356. Open Mon-Thu 8am – 9pm, Fri 8am – 10pm, Sat 9am – 10pm, Sun 9am – 6pm.