5 Things To Do In Singapore This Week: 23rd March To 29th March 2020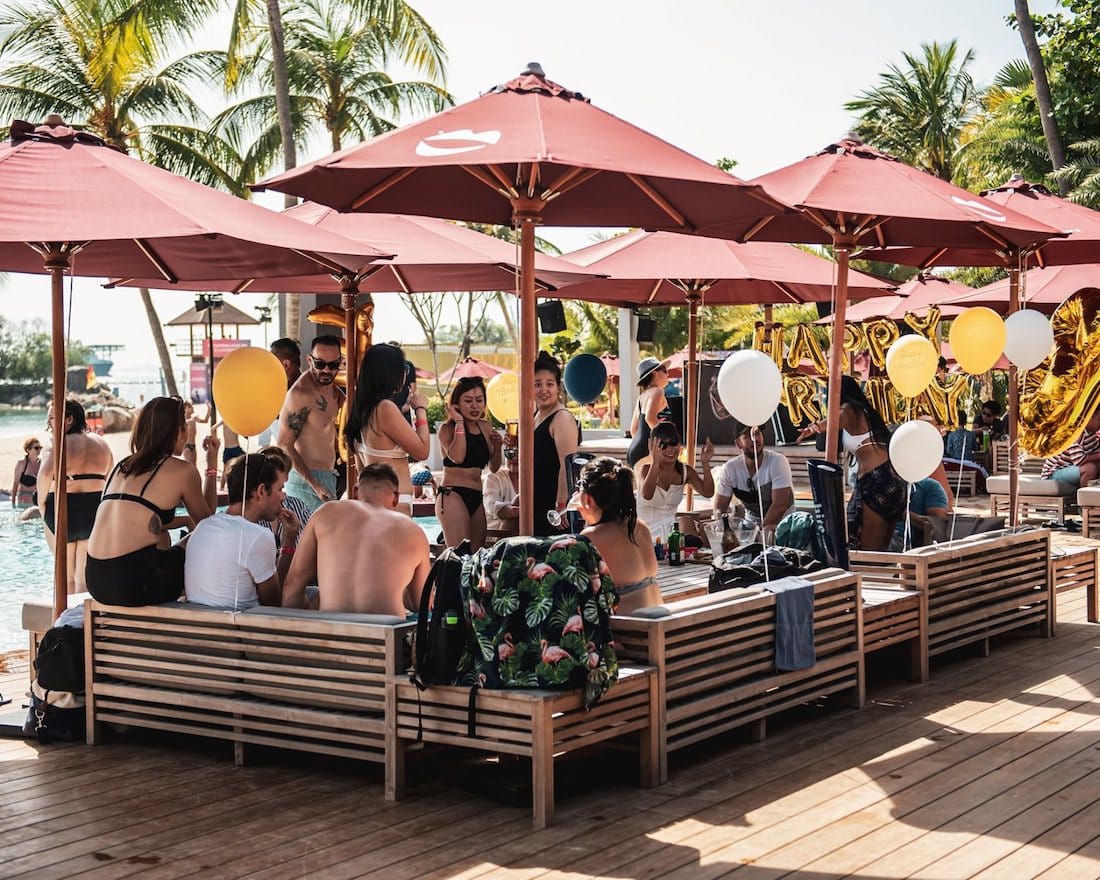 PUBLISHED March 22nd, 2020 06:30 am
With lockdown measures in place all over the world, it's best to be safe in Singapore. Thankfully, there are still things to do here whether you're working from home or still heading out. Relieve your anxiety at a mental health workshop or soak in sunshine at a beach party – don't worry, measures have been taken. Laughter's the best medicine, so be sure to head down to The Merry Lion for good belly laughs, too.
Stressed Out? Find Reprieve at Rejuvenate! (Postponed)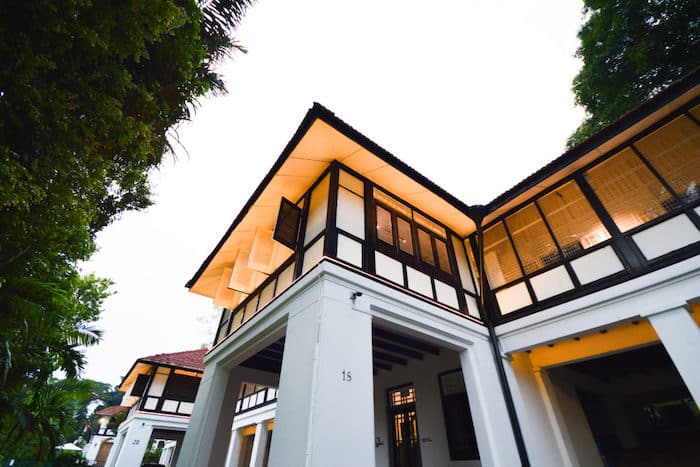 It's safe to say that Covid-19 has us all stressed out and anxious, so take some time to recuperate at Rejuvenate!, a mental health workshop that's a safe space for you to get into self-care. Learn about the practical benefits of bullet journalling, and different mental health strategies you can employ during trying times. Bring along your favourite notebook or journal, and get ready for a relaxing time.
Rejuvenate is happening on 26 March 2020, 7.30pm – 8.30pm at Temenggong 18/20, 18 Temenggong Road, Singapore 098771. Admission is free, donations encouraged. Sign up here.
Find Laughter at the Siao Char Bors Comedy Show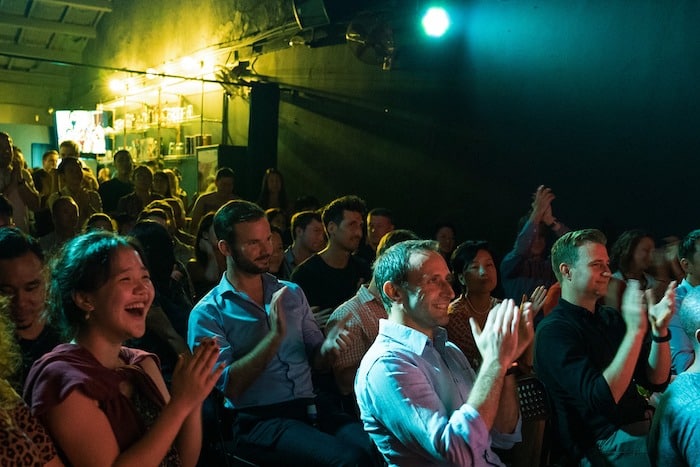 Siao Char Bors Comedy Show isn't your average comedy show. It's an open-mic night for people unafraid to be themselves, for those who want to make a difference. If you identify as female or LGBTQ+, you're all the more welcome to head up on stage. All kinds of performances are welcome, including stand up comedy, music, storytelling, spoken word, and drag – as long as you make others laugh. Message the show organisers to sign-up for the open-mic.
Siao Char Bors Comedy Show is happening on 26 March 2020, 8pm – 10.30pm at The Merry Lion, 8B Circular Rd, Singapore 049364. Tickets are priced at S$10.
Soak Up Good Vibes at Soul Vibes 2.5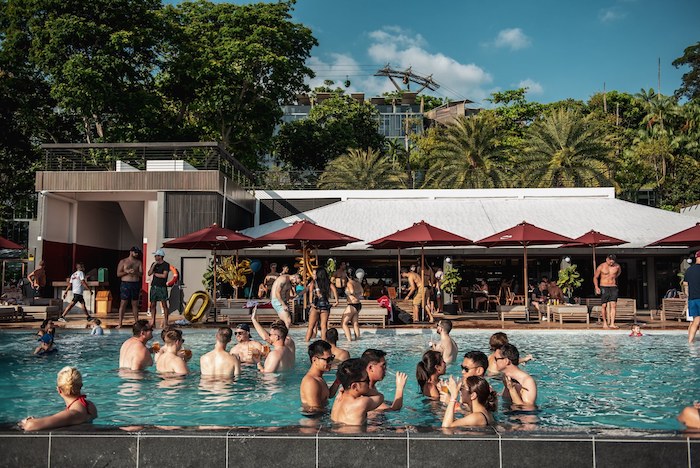 Get ready to dance as the crew of Soul Vibes Asia returns for their 2.5 anniversary weekend. Featuring the popular DJ Blaze HK with DJ Justo and DJ Bomber Selecta, they're bringing the party to Siloso Beach for the first time ever. While you're grooving to the beat, dig into Bali-inspired bar grub at Rumours Beach Club, including things like Nacho Chips (S$12.80) and Chicken Satay (S$19.80).
Soul Vibes 2.5 is happening on 28 March 2020, 2pm – 11.30pm at Rumours Beach Club, 40 Siloso Beach Walk Sentosa, Singapore 098996. Admission is free. Reserve a table here.
Groove to Experimental Rock at Tonehouse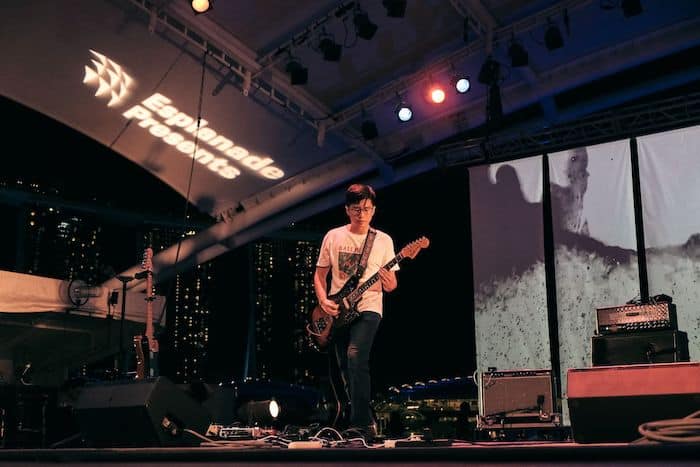 It's once again turn for Earth Hour – only this time, it's taking place online. Earth Hour 2020 – Live & Unplugged is a three-hour digital event of live music by prominent local artists like Preetipls, Yung Raja, and Fariz Jabba. There will also be unscripted conversations with leading environmental changemakers on the future of nature and the climate. The whole event will culminate in a symbolic lights-out at 8.30pm, and no it's not just about "saving electricity". It's a symbol of unity.
Earth Hour 2020 – Live & Unplugged is happening on 28 March 2020, 5.30pm – 8.30pm online here.
Dig into Delicious Kebabs at Meatsmith Little India
Meatsmith Little India is back with its first Kebab Party of 2020! Four guest chefs are taking over the kitchen, each serving up their own mouth-watering signature kebab. This edition's line-up sees the co-founder of Starter Lab Bali Emerson Manibo, Mauricio Espinoza of Papi's Tacos, host of Asian Food Network Sarah Huang Benjamin, and DJ Krish of Burnt Ends and Meatsmith. Be sure to get there early, as each kebab goes on sale for an hour and a half, or till they sell out. And grab a beer or gin and tonic while you at it, for just S$10.
Kebab Party is happening on 29 March 2020, 12pm – 11pm at Meatsmith (Little India), 21 Campbell Ln, Singapore 209894. Admission is free.
Top Image: Rumours Beach Club