9 Extraordinarily Scenic Cruises in Asia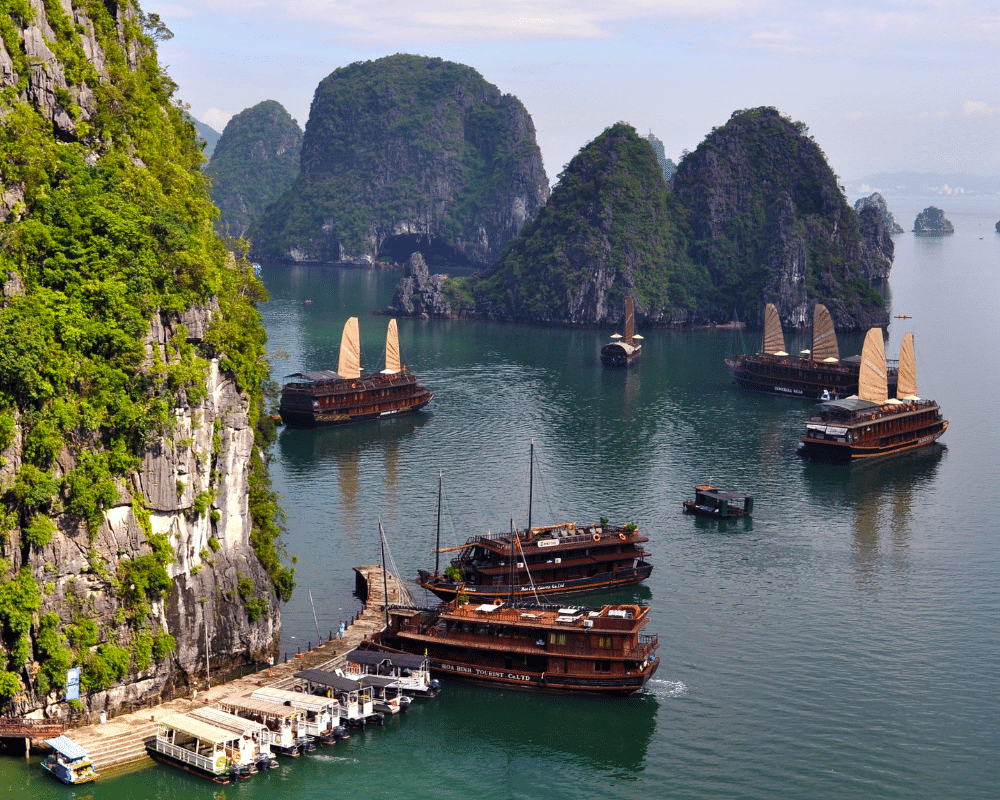 PUBLISHED March 10th, 2017 07:15 am
We can't deny that living in Singapore has its advantages – one of them being having a world-class cruise terminal right at our doorstep. In fact, most cruises to Southeast Asia and East Asia start or end in either Singapore or Hong Kong – which is why now's the time to get your feet wet and head out on a cruise to the region.
After all, Asia is the world's largest continent, home to a combination of exotic landscapes, stellar views, colonial history, and bustling cosmopolitan cities, right?
River Cruises
Mekong River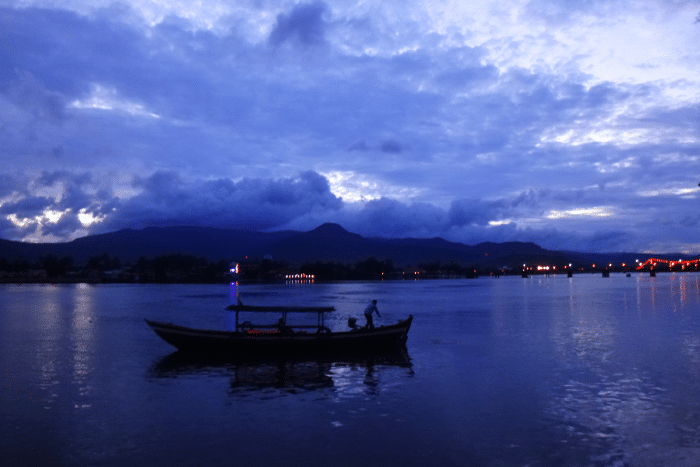 Meandering down the world-famous Mekong is an experience like nothing else, particularly with majestic gold sunrises and sunsets that make you want to stare in awe. The best itinerary for this trip down Southeast Asia's longest river is arguably the 7-night cruise offered by Aqua Mekong. The short flight to Cambodia is worth it. Meet Khmer farmers, Buddhist monks and Vietnamese wet market vendors as you sail through and witness the Angkorian heritage in Siem Reap and the colonial chic of Ho Chi Minh.
Irrawaddy River

Far from what you'd see on Europe's Rhine River, the Irrawaddy only comes to life with the monsoon in spring – September to April – flooding fields and replenishing the country with fish and fertile soil. As Myanmar's economic lifeblood and a symbol of Burmese spiritual life, look forward to incomparable scenery of the country's most culturally significant sites. Operators plying the mighty river include Belmond, which organises three- to four-night cruises between Mandalay and Bagan, while the new Avalon Myanmar also offers longer voyages between Bagan and Yangon.
Yangtze River

Ever heard of the Three Gorges? It's a 120-mile stretch along the majestic Yangtze River in China, decked with misty mountains, bamboo groves, overwhelming gorges, and some of the most serene river banks you've laid eyes on. That's just one thing to expect from a trip down Asia's longest river, whether it's a three-night cruise by Grand Circle Cruise Line passing by small villages lined with temples and pagodas, or a more comprehensive eight-night cruise-tour by Sanctuary Retreats, that includes a land stay in Beijing or Shanghai where you'll visit designer malls, museums, and maybe even watch a traditional acrobatics show.
Ganges River

Essential to the everyday lives of millions, the holy Ganges is quite arguably the world's most important river. Its shores are dotted with old cities, historic battlefields, and spellbinding palaces, and its water connects ancient kingdoms that no longer exist. From North India's Varanasi, board the new 22-cabin Rajmahal by Assam Bengal Navigation Company for anywhere between a four to 15-night cruise, or take a short day cruise along different points of the river, offered by Vivada Cruises. However it turns out, it's definitely not the type of Indian life you'd find in big cities.
Sailing from Singapore
Most cruises only depart from Singapore in the period of December to April.
China, Korea & Japan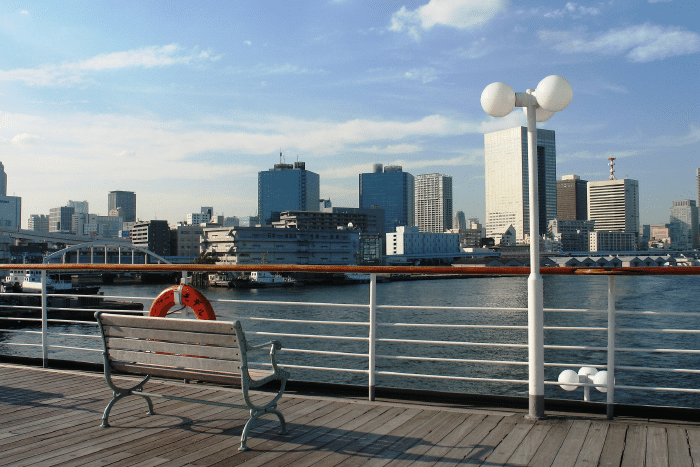 The lands of China, Japan, and Korea all have an enticing air of mystery, whether it's the Forbidden City, a Korean folk village, or a Japanese shrine. Enjoy Royal Carribean's 12-night China Repositioning Cruise that takes you to Hong Kong, Seoul, and the world's third most populous city, Beijing. For nearly twice as long, the 21-night Maiden Majestic Grand Asia by Princess Cruises sails out from Singapore to Bangkok and Ho Chi Minh City before passing by Xiamen (famous for its attractive seascape), Hong Kong, Taipei, Tokyo (Mt. Fuji, anyone?), Osaka, and Incheon, before stopping at Shanghai.
India & UAE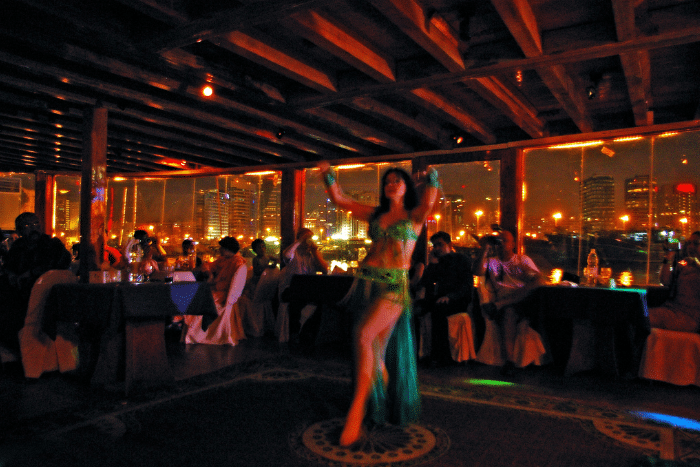 Luxury cruise liner Seabourn organises a 16-day Jewels of India & Arabia cruise that sails from Singapore through Sri Lanka's ocean city, Colombo, and then past the coastal town of Mangalore and then Mumbai (India's home of Bollywood, millionaires, and dreamers) for several days. Then, stop at Muscat before calling at Abu Dhabi, Sir Bani Yas Island (known for cerulean waters), and finally Dubai, the city of skyscrapers, palm-shaped islands, and massive beach resorts.
Indonesia & Malaysia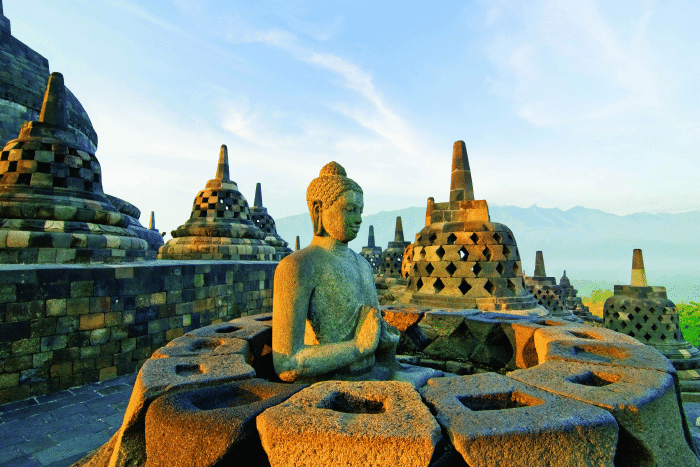 The Holland America Line takes you on a two-week Indonesian Discovery cruise across some of the best sights the country has to offer, from Singapore to Tanjun Priok and Semarang to Komodo Island, Bali, and Probolinggo. As for a quick exploration of popular Malaysian Peninsula spots (Kelang, Penang, and Phuket), a 5-night cruise by Princess Cruises should suffice.
Vietnam & Thailand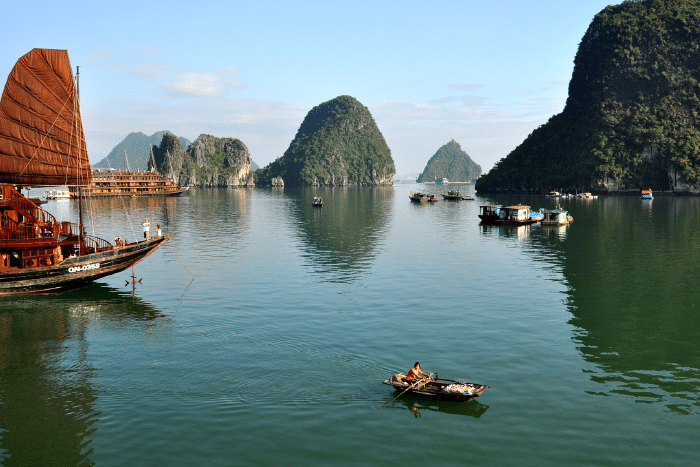 Ah, two giant Southeast Asian countries so full of life. Both Princess Cruises and Seabourn offer cruises from Singapore to Thailand and Vietnam. The former (15 nights) takes you first into Malaysia through Kelang, Penang, and Borneo's paradise, Kota Kinabalu, first before heading northwest to Ho Chi Minh and Bangkok, finally heading back to Singapore, while the latter – a 13-night journey on the luxurious Seabourn Sojourn – passes through Bangkok, Ko Kood, Sihanoukville, Ho Chi Mih, and Hanoi before ending up in Hong Kong.
The time-strapped can also opt for a shorter 7-night cruise with Royal Caribbean's Mariner of the Seas that calls at Bangkok and Phu My in Ho Chi Minh City before cruising back to Singapore.
Southeast Asia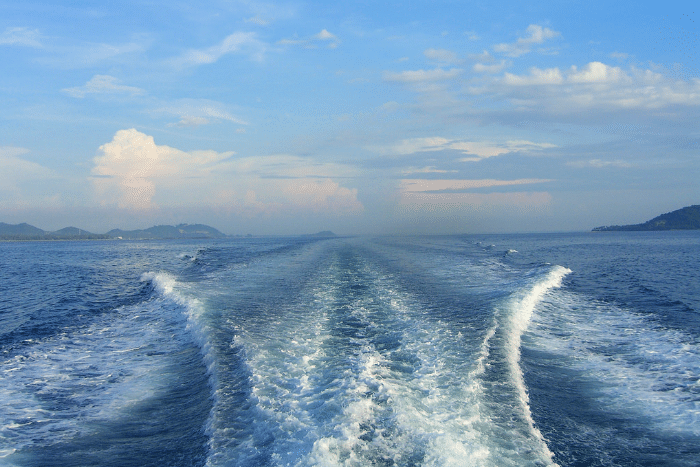 If you have at least two weeks to spare, how about going on a longer cruise that takes you to some of the best parts of Southeast Asia in one sitting? For a mix of nature, bustling city life, and traditional villages, go for the 11-day Southeast Asia from Singapore itinerary with Norwegian Cruise Line – to Ko Samui, Bangkok, Ho Chi Minh, Da Nang, Hanoi, finishing the cruise at the neon city of Hong Kong.
Alternatively, Regent Seven Sea also offers an 18-day all-rounder Southeast Asia Cruise, past the Straits of Malacca to Phuket, Yangon, Cochin, Mangalore, Mumbai, Dubai, and Abu Dhabi.
---
Top Image: Ha Long Bay, Vietnam by David McKelvey