See The Affordable Art Fair Singapore's Young Talent Programme Exhibition Before It Closes Next Week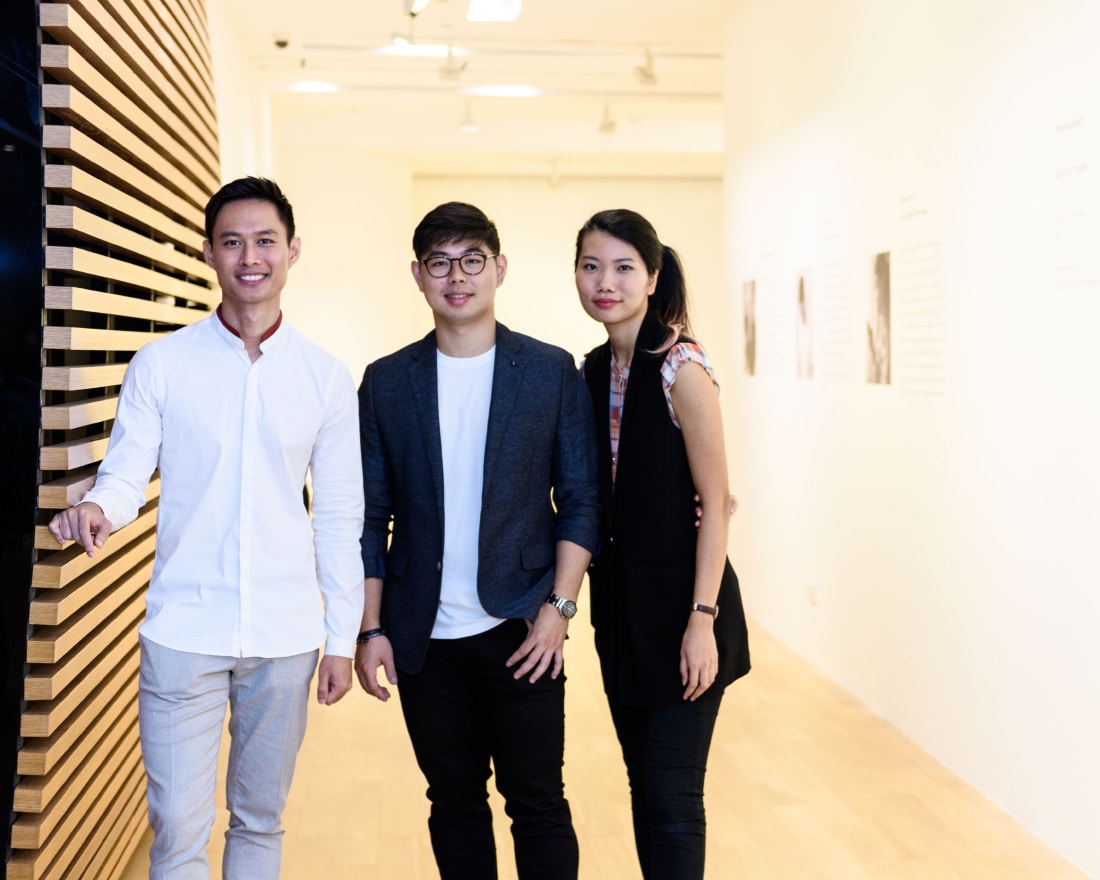 PUBLISHED September 8th, 2018 06:00 am
Calling all art lovers – the esteemed Affordable Art Fair might be returning for its Autumn Edition this November, but before that, there is its 'Young Talent Programme' to look forward to. Open to artists in Southeast Asia under the age of 35, the initiative saw three awardees – Xinwei Che, Bo Sung Yom, and Faris Nakamura – selected last year to participate in a 10-month mentoring programme with curator Seah Tzi-Yan.
This month, they stage a solo exhibition at Singapore's ION Art Gallery, exploring the themes of migration, identity, and memory. All pieces are available for sale, but be quick – this exclusive showcase only runs till 16 September!
The Cradle of the House by Xinwei Che
Born in Jilin, China, and raised in Singapore, Xinwei is a sculptor and site-specific installation artist who graduated with a Bachelor of Fine Arts in Sculpture (Honors) from the reputable Rhode Island School of Design. Her series, The Cradle of the House, calls for audiences to reflect on old memories and familiar surroundings that have been assaulted by the erosion of time. Creating miniature spaces and recreating traditional altars with wood and household items such as bedsheets and old shirts, she captures and preserves these memories in secure 'houses' that will withstand the test of time.
Immgration & Customs by Bo Sung Yom
South Korean-born artist Bo Sung Yom, who works predominantly with found objects and sculptural installations, is the recipient of various prizes at the UOB Painting of the Year competition (2013, 2016, and 2017), as well as the top prize in the BAZAAR Singapore Art Prize 2016. His series Immigration & Customs reflects on the shifting and evolving nature of what constitutes identity against the backdrop of immigration, nationality, and consumerism. It reflects on the irrational fear of the loss of one's culture – framed by a send of fragility and paranoia in his pieces: a product of interviews and a collection of objects, either directly or as a reproduction.
The Light Between Walls by Faris Nakamura
What is life like for outcasts and those disconnected from accepted norms in society? For the people discriminated against by existing state laws and regulations? Faris, who was the Grand Winner at the 2015 Kobe Biennale Shitsurai Art International Competition, approaches the question by assembling sections of a public space Singaporeans are familiar with: HDB buildings. By focusing on the obscure, shadowy nooks and crannies that now become places of refuge for the outliers, The Light Between Walls takes a tender approach towards these little sanctuaries – for minorities to frolic and take a breath.
The Affordable Art Fair Young Talent Programme 2017/18 Winner's Solo Exhibitions is running from now till 16 Sepetember 2018 at ION Art Gallery, 10am to 10pm daily. Click here for more details about the various artists' tours, talks, and workshops happening.
The Affordable Art Fair 2018 Autumn Edition returns from 16 to 18 November 2018 at the F1 Pit Building. Tickets are priced from $15, available here.